Situated on the west coast of India, Goa is well-known throughout the world for its sun-kissed beaches, its hospitality and susegado lifestyle. These are the prime things to experience Goa Tourism. Goa is an erstwhile colony of the Portuguese from 1510 CE – 1961 CE. The Portuguese influence is seen everywhere in the architecture, food, and culture. And one such Portuguese contribution to this tiny paradise is their exotic drinks. The Portuguese colonists brought with them a love of wine and they set about growing grapes despite the unpromising climate. They specialized in port-like fortified wines and such production still continues in Goa. Lower taxes and an alcohol-friendly environment have created the perfect space for Goans to produce their own specialties and experiment in other areas like with wines, beer and Tequila.
Watch Video - Beaches & Tourist Sites in Goa
Here is the list of Top 7 locally made drinks to taste while you are in Goa.
Feni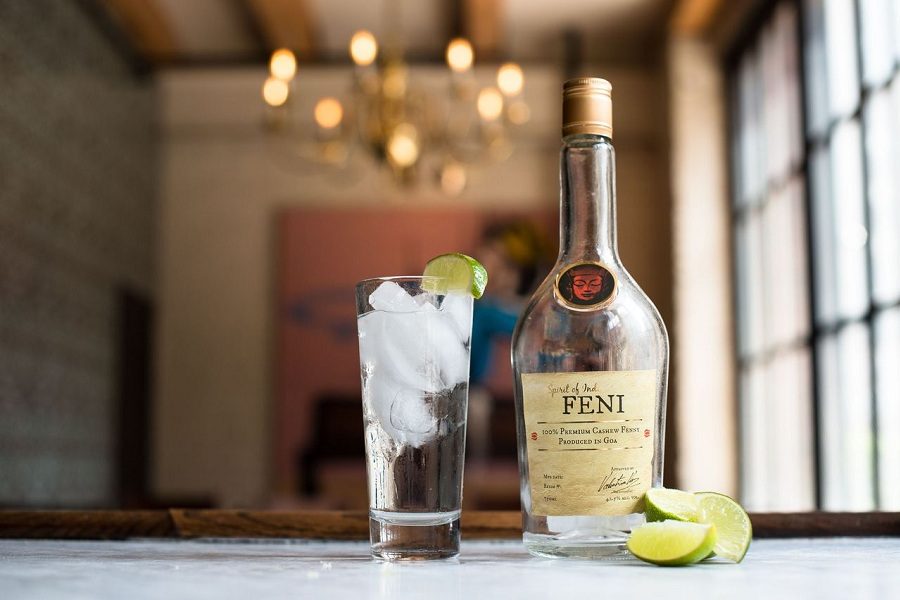 A local spirit with an acquired taste, Feni is a favorite local drink in Goa and has been a part of Goan food tradition for over 400 years. Feni is made either from cashew or coconut palm sap, which is then fermented and distilled. This local spirit has an intense smell and a strong aftertaste but is worth a try during your Goa Trip. Feni is clear, twice distilled liquor that is definitely more potent with 43 – 45% alcohol content. Cashew Feni is Goa's de facto drink and was even granted Geographical Indication (GI) certification back in 2000.
This locally made liquor, unlike other alcoholic drinks, doesn't give you a hangover. In fact, it is seen as one of the best traditional remedies for Goans to combat common cold, cough and flu. It is famous all across the globe for its refreshing taste and distinct smell. The best way to have Feni is on ice, with lime and sugar, although you can mix it with some Limca or Sprite and it tastes just as lip-smacking. Popular brands include Big Boss and Rhea Distilleries, although there are several smaller names on the market. A lot of 5-star hotels and other fancier places probably won't have it but try at Britto's and other similar eateries.
---
King's Beer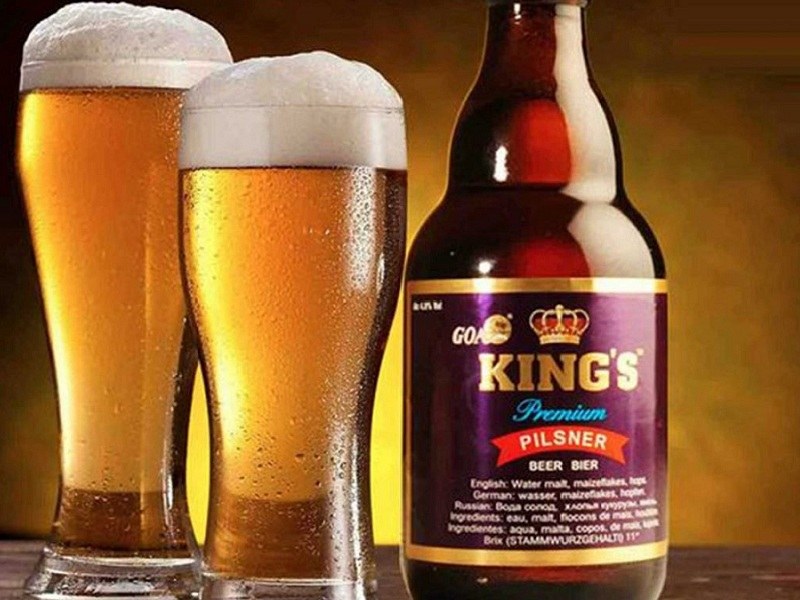 Not as commonly found as Kingfisher Beer, King's Black Label Premium pilsner is well worth trying in Goa. Brewed from maize, this is a very light tasting, pale colored beer that is known for its smoky malt aroma with an alcohol content of 4.85%. A clean & crisp drink, this beer has achieved legendary status as it is brewed and sold only in Goa. It tastes good with authentic Goan seafood. No matter whether you are relaxing or enjoying water sports at Goa Beaches, a sip of King's Beer with your feet in the sand is all it takes for the holiday feeling to kick in. The beer is available only in 330 ml pint bottles.
---
Most Popular Goa Tours
---
Urrak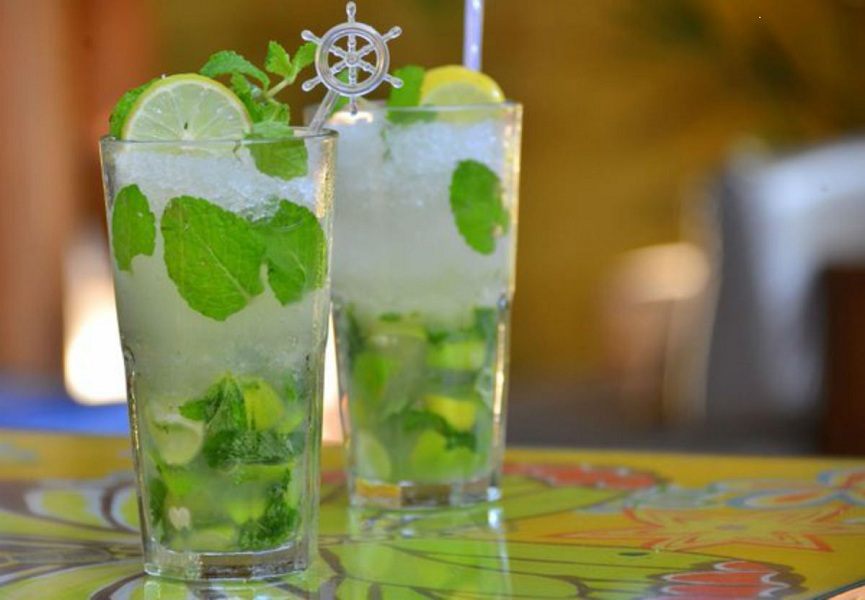 Urrak, one of Goa's tastiest drinks, is made from distilled and fermented extracts of cashew fruit. This seasonal drink looks similar to coconut milk and is available only in summer. Urrak is made of the first distillation of the cashew fruits and has a characteristic sweet, fruity taste while Feni is made with the second or third distillation of the cashew fruit and is available throughout the year. Goans have been drinking Urrak since the late 1700s.
Urrak and Feni are distilled in the rural villages of Goa by the locals over a wood fire using traditional methods. It doesn't have any preservatives or artificial flavors and that is why this drink has a short shelf life. Urrak has 28 – 30% alcohol content and is not as potent as Feni when it comes to alcoholic content. The best way to drink it is with lime cordial or lemonade, a splash of soda and lots of ice. Most large restaurants may not have Uraak but it is easily available most bars in Goa during the months of summer.
---
Port Wine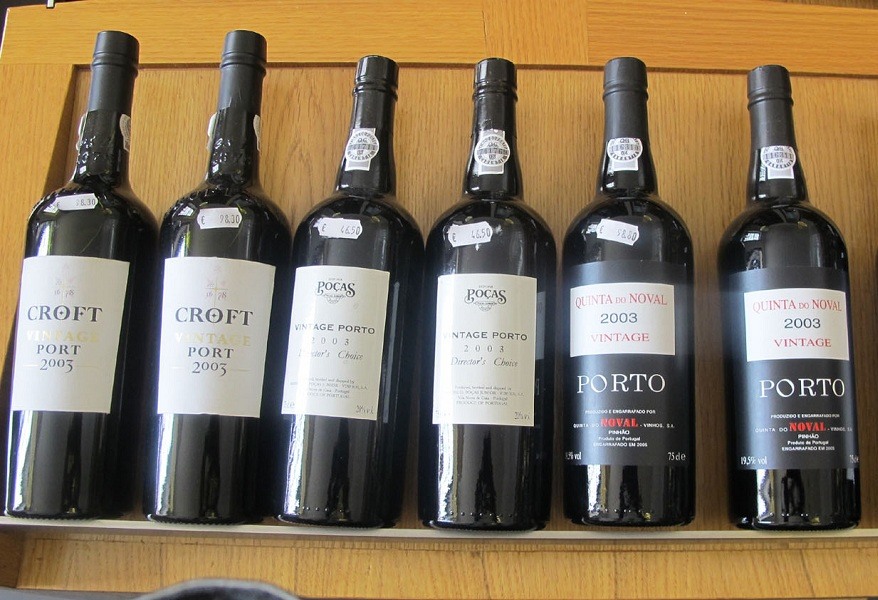 Port Wine, also known as Vinho do Porto, was first brought to Goa by the Portuguese in the 16th century AD. This is typically the sweet, red wine, and is often served as a dessert wine. Goan Port Wine is strictly speaking not a Port at all as it does not follow the strict regulations set out for the original Vinho do Porto. Goan port-style wines were the first wines produced in modern India. Vinicola is the first unit which was set up just outside Margao town in 1965 by Ivo da Costa. Enjoy Goan Port Wine during a romantic dinner with your loved one at the beach will make the moment even more special.
---
DesmondJi Tequila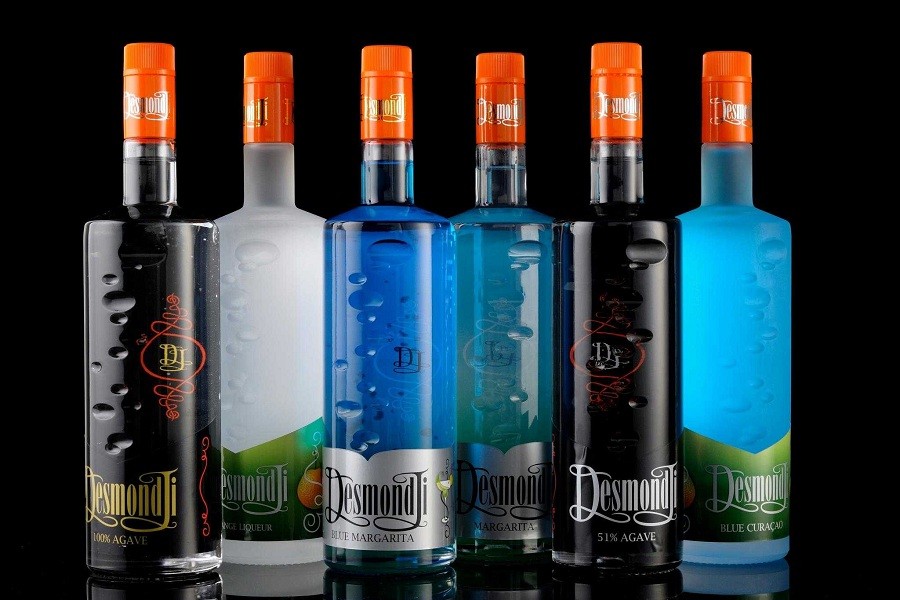 Producing a range of sprits, liqueurs and cocktail blends, the DesmondJi line of drinks made in Goa. Proudly made in India with Indian raw materials, with international processes and standards, DesmondJi represents India's new found global avatar. DesmondJi Tequila is available in 51% and the stronger 100% strength.
DesmondJi's most popular drink is their 51% oak finished, Agave Gold. The ridiculously strong, DesmondJi 100% Agave is a smooth drink that should be sipped and savoured. Both of these spirits are of course made from the Agave plant, as is Tequila. DesmondJi Tequila is recommended for Scotch and single-malt lovers but it is also used in cocktails. It also has an Orange and Blue Curacao liqueur that has been processed using oranges brought in from Nagpur. Additionally, pre-mixed margaritas, blends of margaritas with alcohol, are also produced.
---
Armada
Winner of the Gold Outstanding medal at the International Wine & Spirit Competition, Armada is a spicy and totally natural liqueur made in small batches to a centuries-old family recipe dating back to the times of the Portuguese Empire. Often referred as the legendary liqueur of the Portuguese Empire, Armada is a dark amber spirit and really has a unique taste all of its own. Armada is prepared by using Brazilian sugar, Indian spices and Portuguese fruit.
The liqueur has extremely long legs and it seems to stay forever on the palate. It opens with top notes of cardamom, cinnamon and orange, and you slowly get hints of turmeric, cloves and other spices. Made without artificial colours and flavours, it has around 30% alcohol content and is supposed to make unique cocktails. It goes really well in many sweets from profiteroles to ice-cream, chocolate brownies to Christmas cake.
---
Wine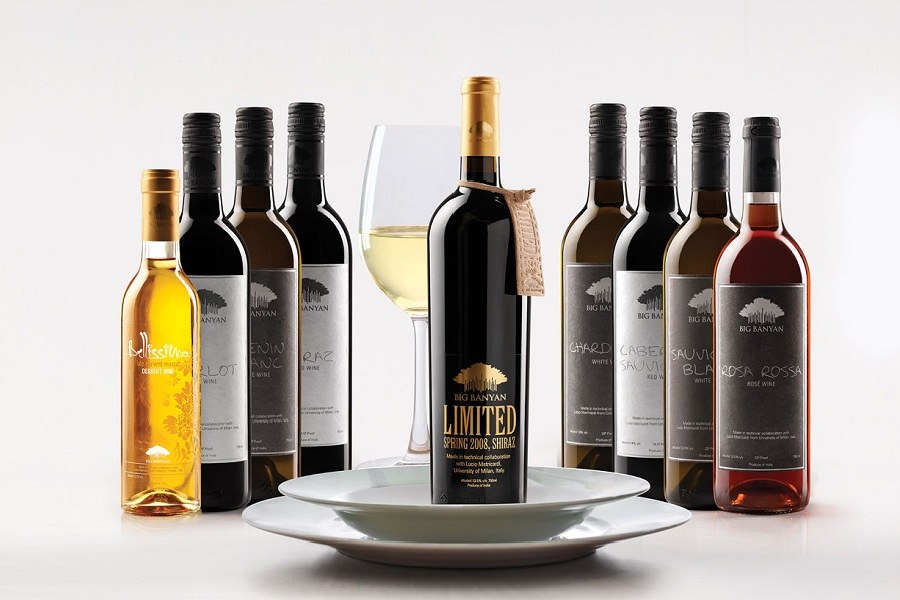 Goa is definitely the perfect place for wine lovers. Although Goa doesn't have any large scale commercial wineries as such, most Goan homes make their own wine. From port wine to tomato wine and apple wine, Goa has it all. Some brands worth sipping are Sula, Big Banyan, Vinicola, etc. If you visit Goa during the summer, don't miss the Great Goan Grape Escapade that happens in Panjim. It is an annual extravaganza where you can sip on wines from across the world while indulging in delicious Goan cuisine and great music.
Santhi is an avid traveler and primary contributor to the blogs at Trawell.in. She has explored most of the states in India and gained vast knowledge on tourist destinations in India and abroad. She also contributes content to other travel websites.