India is the world's seventh-largest country stretching from the high mountains of the Himalayas to the tropical greenery of Kerala, and from the sacred Ganges to the sands of the Thar Desert. India is the birthplace of numerous cultures and religions making it one of the most diverse tourist destinations in the world.  India has number of tourist attractions include mountains, monuments, beaches, tropical islands, jungles, hill stations, temples and several World Heritage Sites those will leave the visitors spellbound.
Trawell.in presents some of the most extravagant tourist places in India, spread across different states.
Goa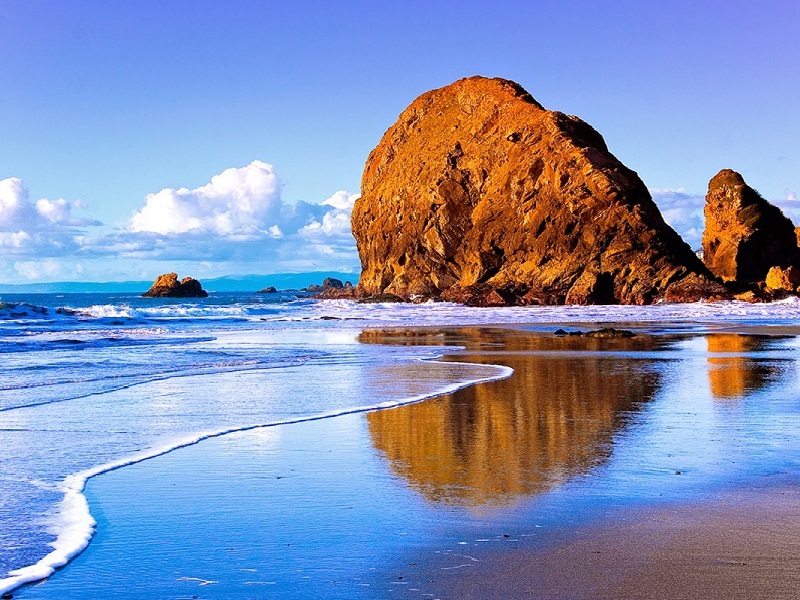 Goa is India's smallest state located in the Konkan region and is one of the most popular beach destination in India. Renowned for its beaches, places of worship and world heritage architecture, Goa is visited by large numbers of international and domestic tourists each year. Goa is India's richest state with highest GDP per capita.
Certified as the land of sun, sand and sea, Goa beaches are renowned as best beaches in India. Colva Beach, Baga Beach, Calangute Beach, Anjuna Beach, Vagator Beach, Dudhsagar Falls, Se Cathedral, Aguada Fort, Chapora Fort, and Sri Mangueshi Temple are the popular Goa tourist places to visit as part of Goa 3 day tour and Goa 4 day trip. The famous Bom Jesus Basilica is part of UNESCO World Heritage Site (Churches & Convents of Goa) and is a must visit places in Goa Tourism Itinerary. It also has rich flora and fauna owing to its location on the Western Ghats range which is classified as a biodiversity hotspot.
---
Agra, Uttar Pradesh
Agra, the land of the Taj Mahal, is situated on the banks of River Yamuna in the state of Uttar Pradesh, India. Agra is one of the most popular tourist destinations of the World and also one of the best heritage sites in India. Agra is included on the Golden Triangle tourist circuit, along with Delhi and Jaipur. It is also one of the popular places to visit near Delhi and one of the best 2 day trip from Delhi.
The city houses many ancient temples, mosques, forts, mausoleums, tombs and historical monuments. The Taj Mahal, one of the Seven Wonders of the World, is an immense mausoleum of white marble, built between 1632 and 1653 by order of the Mughal emperor Shah Jahan in memory of his favorite wife Mumtaz Begum. Apart from the Taj Mahal, Agra Fort, Fatehpur Sikri, Akbar's Tomb-Sikandra, Swami Bagh Samadhi, Jama Masjid and Ram Bagh are the other important tourist attractions not to miss in a Agra tour packages.
---
Shimla, Himachal Pradesh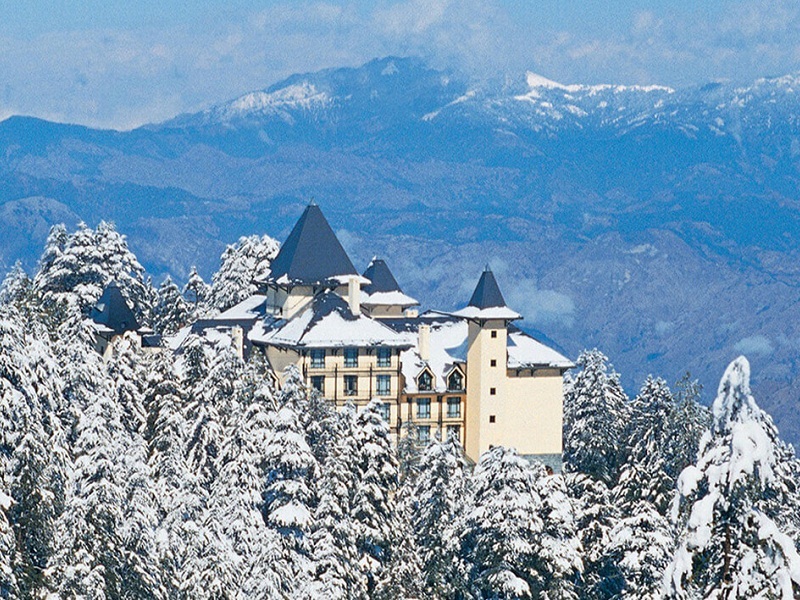 Shimla is the capital city of Himachal Pradesh and one of the best hill stations in India. Lies at an altitude of 7238 feet, Shimla is popularly referred as the 'Queen of Hills' and among the most visited places as part of Himachal tour. This lovely hill station was developed by the British and served as their summer capital. Shimla is one of the most popular hill stations in Himachal and also one of the famous tourist places in India. The Kalka and Shimla toy train was built in 1924 and it is also one of  UNESCO World Heritage Sites in India.
The Ridge, Mall Road, Vice Regal Lodge, Christ Church, Annandale, Chadwick Falls and Jakhu Hill are some of the best places to include in Shimla packages. Shimla is very famous for skiing with popular ski resorts at Kufri, Fagu Resort, and Narkanda that operate between January and March during snow fall season. Rhyali festival, the Summer Festival in May, Baisakhi (April) and Lavi fair are the major festivals celebrated in Shimla. It is most visited hill station in North India.
---
Delhi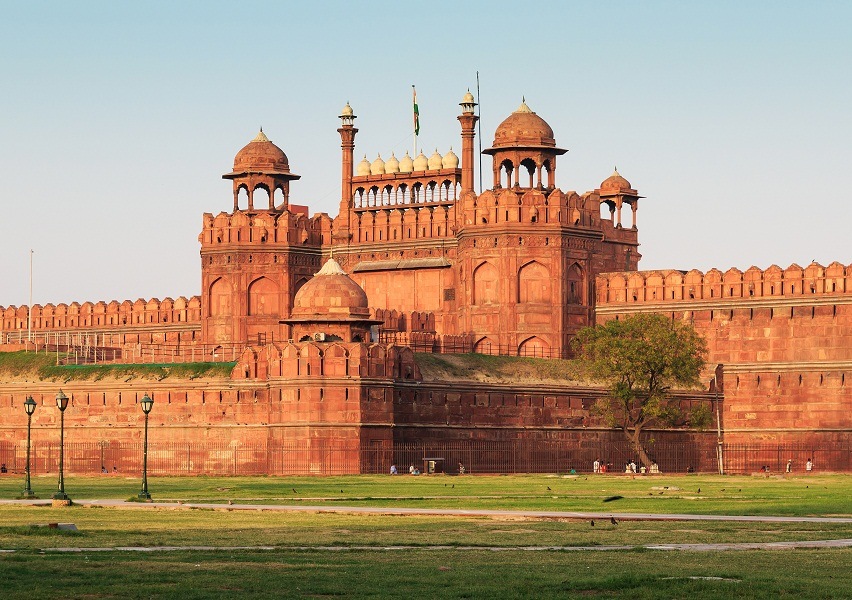 Delhi, also known as Dilli, is officially the National Capital Territory (NCT). New Delhi, the national capital of India, is one of the nine districts of the NCT. Delhi is India's second most populous city after Mumbai and is one of the fastest growing cities in the world. Historically, the city was known as Indraprastha or Hastinapura, the renowned capital of the legendary Pandavas, which has overwhelming history and rich cultural heritage. As part of Golden Trinagle Tour Circuit, Delhi is visited by large number of tourists throughout the year.
Delhi serves as one of the best tourist places in India. Red Fort, Jama Masjid, Purana Quila, India Gate, Qutub Minar, Lodi Gardens, Dargah Hazrath Nizamuddin, Jantar Mantar, Rashtrapathi Bhavan, Akshardham Temple, ISKON Temple, Lotus Temple, Raj Ghat and National Museum are the top places to visit in Delhi.
---
Srinagar, Jammu & Kashmir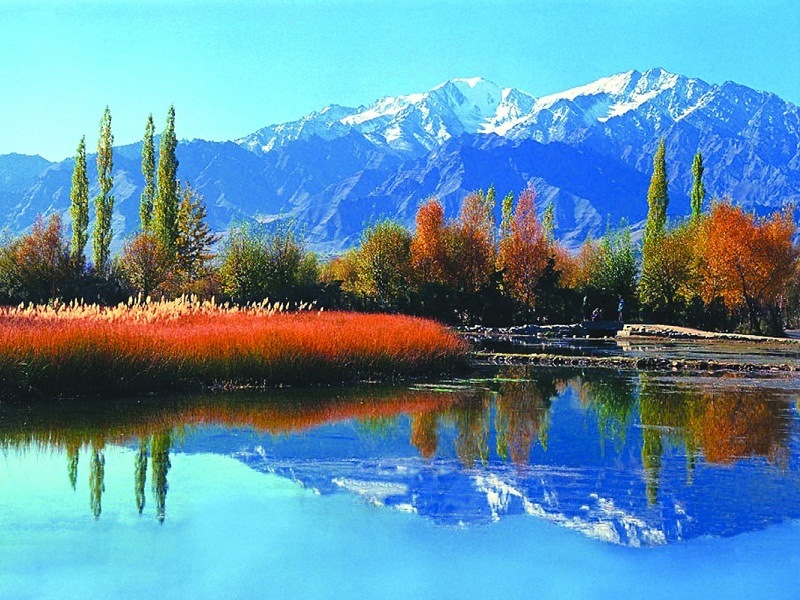 Srinagar is the largest city and the summer capital of the Indian state of Jammu & Kashmir. It lies on the banks of the Jhelum River, a tributary of the Indus. The city of Srinagar is one of the popular tourist attractions in India because of its historic gardens, beautiful houseboats, meandering river and pleasant climate. It is also known for traditional Kashmiri handicrafts and dry fruits. It is among the top hill resorts in India and also one of the most beautiful summer getaways in North India.
There are many places to see in Srinagar and hence the city has lots of tourists all year round. Dal Lake, Mughal Gardens, Amarnath Cave, Shankaracharya Temple, Wular Lake, Nagin Lake, Jama Masjid, Hazratbal Mosque, Nishat Bagh, and Dachigam Wildlife Sanctuary are the must visit attractions in Srinagar. Srinagar is also home to Asia's largest tulip garden.
---
Jaipur, Rajasthan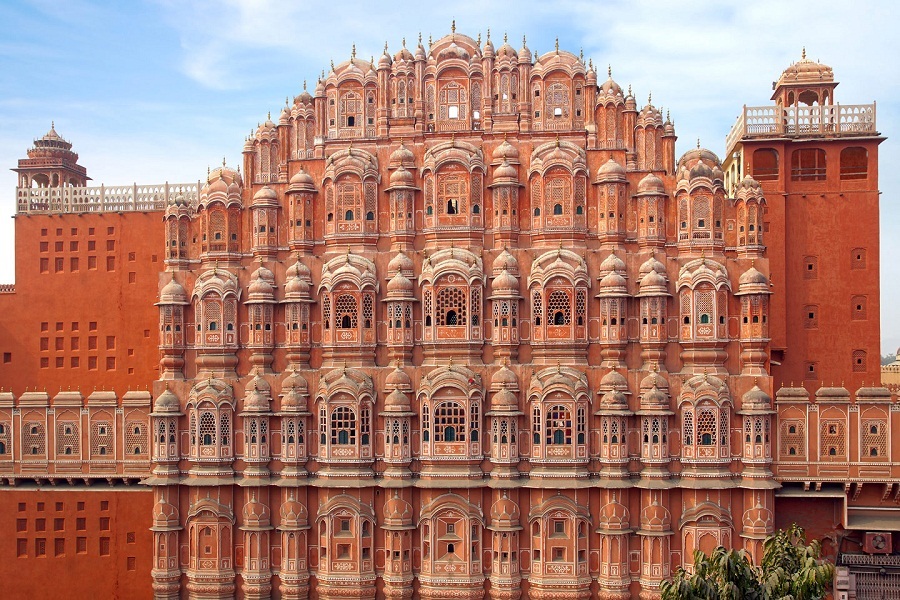 Jaipur, also known as the Pink City, is the capital of Rajasthan in India. Along with Delhi and Agra, Jaipur forms the Golden Triangle of Indian tourism. It is one of the popular tourist attractions in India and serves as a gateway to other tourist destinations in Rajasthan such as Jodhpur, Jaisalmer and Udaipur. Jaipur is among the best weekend getaways from Delhi for a 2 day trip and also one of the popular heritage sites in India.
Jaipur attracts numerous visitors from all over the world due to its rich heritage and culture. Amber Fort, Sheesh Mahal, Ganesh Pol, Hawa Mahal, Jal Mahal, Nahargarh Fort, City Palace etc. are the important places to visit in Jaipur as part of Jaipur tour packages. Bairath, Karauli, Ranthambore National Park and Bagru are the nearest attractions. Jaipur is also famous for its beautiful jewellery, fabrics, shoes also known as mojari and spacious gardens.
---
Munnar, Kerala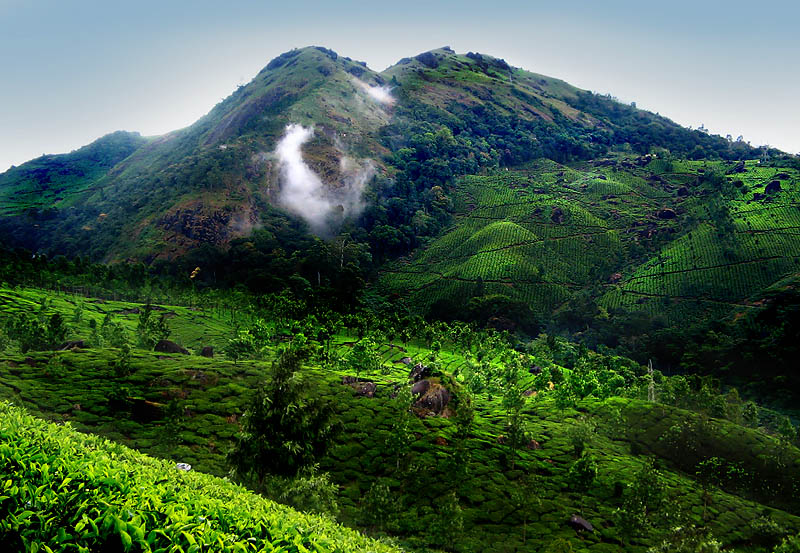 Munnar is a fascinating hill station located in Idukki district of Kerala. It is one of the best summer getaways in India and also the most popular hill stations in Kerala. Munnar is also called as the Swiss of South India. It was once the summer resort of the British Governors of South India. Munnar also has the highest peak in South India – Anamudi, which towers over 2695 meters. Trekking facilities are available to reach Anamudi on foot. Munnar is also known for Neelakurinji flowers, which blooms once in 12 years. This is also one of the best weekend getaways from Kochi, Coimbatore & Madurai and also among the most visited places as part of Kerala Honeymoon Package.
Munnar is a trekker's paradise too, which offers both soft and mountain trekking. Visit the wildlife sanctuaries around Munnar.  Mattupetty Dam, Echo point, Kundala Lake, Top Station, Anamudi peak, Devikulam, Nyayamkad falls, Thoovanam falls, Eravikulam National Park and Attukal Waterfalls, are the top places to visit as part of Munnar tour packages. Munnar offers different experience throughout the year, while March to May is the peak season.
---
Leh – Ladakh, Jammu & Kashmir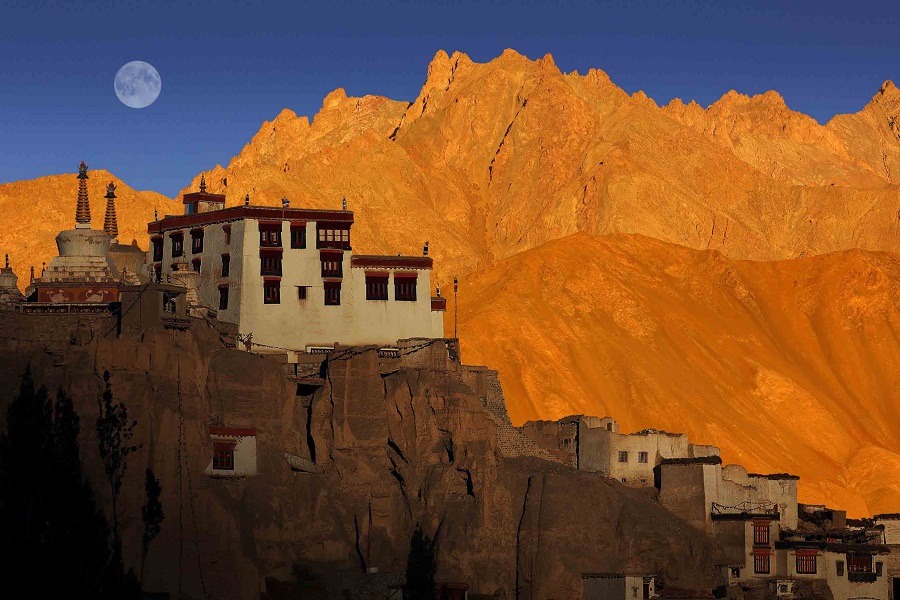 Ladakh, popularly known as 'land of high passes', is situated in Jammu & Kashmir and is one of the top tourist places in India. The pollution free atmosphere with picturesque beauty draws numerous tourists from all over the world to Ladakh. It is well known for its snowcapped mountains and rich culture, lush vegetation, exotic wildlife, beautiful flora and fauna and ancient monasteries. Ladakh can be visited from May till October or November only.
Leh is also known as Little Tibet or the Land of Lamas. Leh Palace, Shanti Stupa, Sankar Gompa, Pangong Lake, Hemis Monastery, Namgyal Tsempo Monastery, Hall of Fame Museum, Khardung La, Gurudwara Patthar Sahib, Shey Monastery, Zanskar the Virgin Valley, and Likir Monastery are some of the popular attractions in Leh. The landscape of Leh also provides lot of adventure activities including mountaineering, white-water rafting and trekking along the Markha Valley.
---
Udaipur, Rajasthan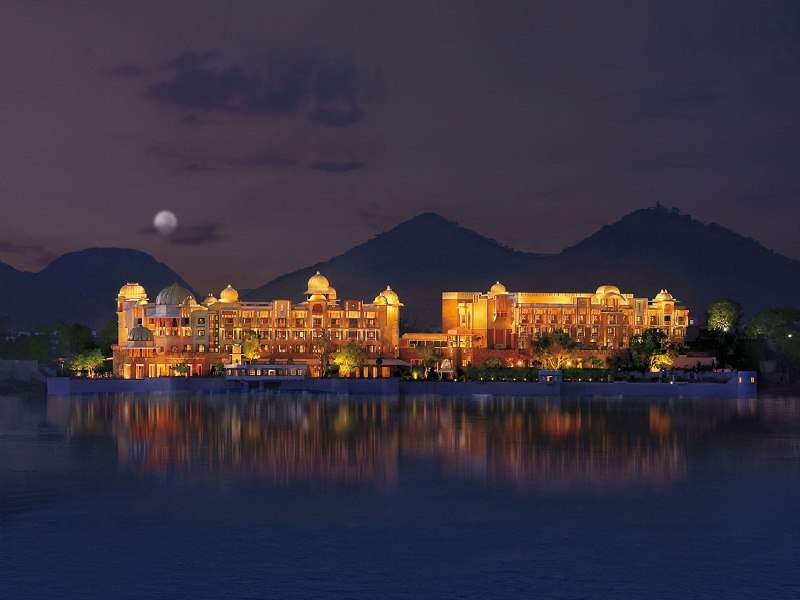 Udaipur is situated at the base of the Aravali mountain range in south west Rajasthan. Also known as the City of Lakes, Udaipur is among the top Tourist Places in Rajasthan and also one of the most popular heritage sites in India. Founded in 1559 AD by Maharaja Udai Singh, Udaipur became the historic capital of the Rajput kingdom of Mewar. Today, it is a shining example of heritage tourism in India and  also one of the top monsoon destinations in India.
Udaipur, with its picturesque landscape, lakes, and historic palaces and architecture, is a major destination for most tourists, both domestic and foreign tourists. Some of the top places to visit in Udaipur include the City Palace and its museum, the Lake Palace, Monsoon Palace and Bagore Ki Haveli, Jagdish Temple. Lake Pichola, Fateh Sagar Lake, Udai Sagar and Swaroop Sagar in this city are some of the beautiful lakes. Jagdish Temple, Eklingji Temple, Maharana Pratap Memorial, Saheliyon Ki Bari and Kumbalgadh Fort are the other important places to visit in Udaipur.
---
Mumbai, Maharashtra
Mumbai, the entertainment capital and India's financial powerhouse, is the capital city of the Indian state of Maharashtra. It is the most populous city in India and the ninth most populous in the world. It is the wealthiest city in India with highest number of billionaires. Mumbai is more affectionately known as the city of dreams. It is one of the top places of sightseeing in India and also one of the best tourist places to visit in Maharashtra.
Being an ancient city, sightseeing in Mumbai is an absolute delight. Gateway of India, Chhatrapati Shivaji Terminus (Victoria Terminus), Elephanta Caves, Kanheri Caves, Haji Ali Dargah, Siddivinayaka Temple, Juhu Beach, Marve Beach, Marine Drive, Chowpatty, Film City, Mani Bhavan Gandhi Sangrahalaya, Babulnath Temple and Mount Mary Church are some of the popular places to visit in Mumbai city. Mumbai is also famous for fashionable clothes and imitation jewellery.
---
Hampi, Karnataka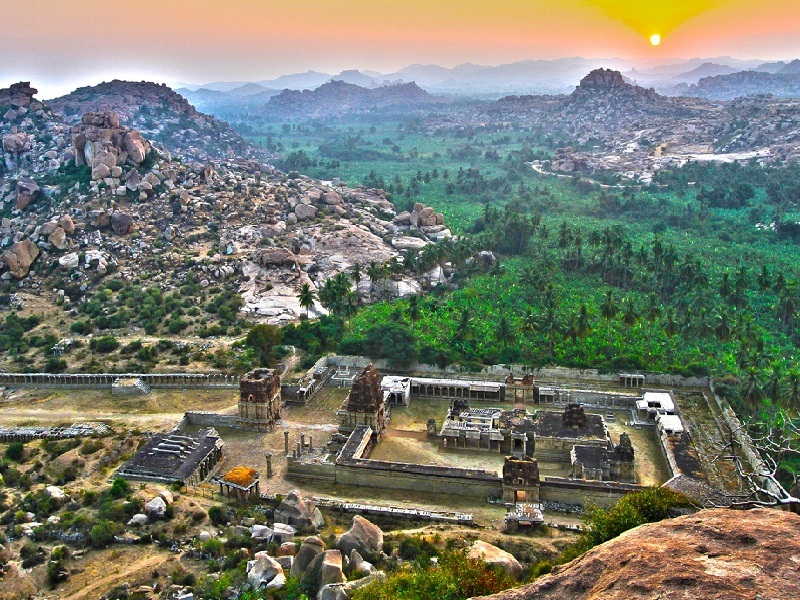 Hampi is an ancient city situated on the banks of Tungabhadra River in northern Karnataka. Hampi is a renowned UNESCO World Heritage Site and also one of the most popular heritage sites in Karnataka and also one of the must see heritage sites in India. Hampi was the capital of Vijayanagara Empire and was an extremely important part of the Empire from 1343 CE to 1565 CE. Hampi is one of the best places to experience the Karnataka Tourism and among the popular 2 day trip near Bangalore.
The ruins of Vijayanagara Empire are spread over an area of more than 26 Sq.km in & around Hampi . The place is a significant religious center of the Vijayanagara Empire due to the presence of the historic Virupaksha Temple along with many other monuments of the old city. The main tourist places in Hampi can be divided into two broad areas; the Hampi Bazaar area and the Royal Center near Kamalapur. The famous Vittala Temple is located 2 km east of the Hampi Bazaar. Krishna Temple complex, Narasimha, Ganesha, Hemakuta Hill temples, Achyutaraya Temple, Pattabhirama Temple, Royal Enclosure and Zenana Enclosure are the some popular places to be visited as a part of Hampi 2 day tour.
---
Rishikesh, Uttarakhand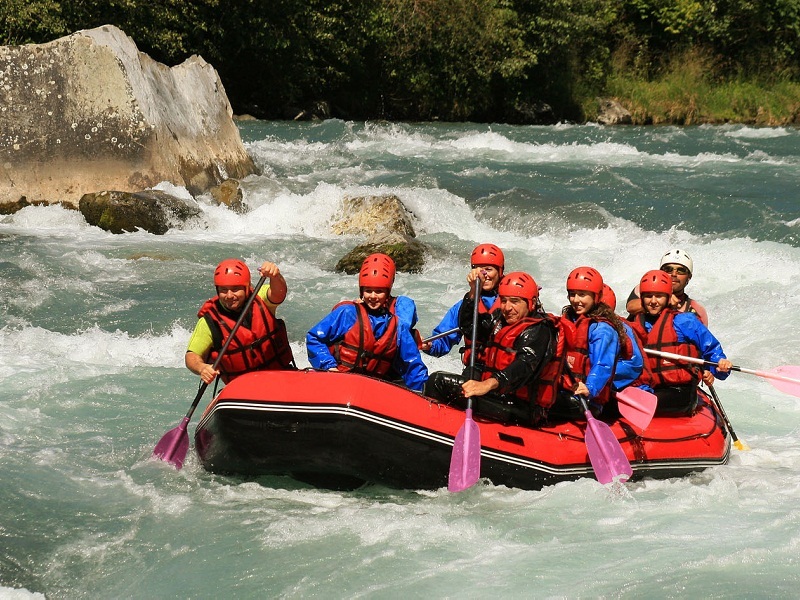 Rishikesh is a holy city on the banks of the River Ganges and is located in the foothills of the Himalayas. It is one of the top pilgrimage places to visit in India and among the best tourist places in Uttarakhand. It is also a popular weekend getaway around Delhi city for a 2 day trip. Rishikesh is the gateway to the upper Garhwal region and the starting point for the Char Dham  Yatra (Gangotri, Yamunotri, Badrinath and Kedarnath).
Rishikesh attracts huge number of tourists and pilgrims from all parts of the country to offer their prayers at this holy site. Rishikesh has several famous ashrams and temples. Triveni Ghat, Parmarth Niketan, Neel Kanth Mahadev Temple, Kailash Niketan Temple and Bharat Mandir are the important pilgrimage sites in Rishikesh. Rishikesh is now world famous as a Yoga Capital of the World. Rishikesh is also popular among adventure tourists as it offers several activities like mountain biking, bungee jumping and white water rafting. Rishikesh is also base for several trekking trails in Uttarakhand.
---
Manali, Himachal Pradesh

Manali is a breathtakingly beautiful hill station nestled in the mountains of Himachal Pradesh near the northern end of the Kullu Valley. It is located at an altitude of 2050 m and is spread along the banks of the river Beas. Manali is renowned for its snow-covered mountains, scenic beauty, history and culture. Often referred to as the 'Valley of the Gods', Manali is among the popular places to visit as part of Himachal tour.
Manali is famous as a Honeymoon destination among Indian tourists. It is one of the best tourist places in India and also one of the top visited hill stations in Himachal Pradesh.  Solang Valley, Rohtang Pass, Hidimbi Temple, Bhrigu Lake, Vashist Temple, Manu temple, Naggar Castle and Manikaran are the top places to visit in Manali as part of Manali tour packages. Manali is also famous for adventure sports like skiing, hiking, mountaineering, paragliding, rafting, kayaking, and mountain biking.
---
Mysore, Karnataka

Mysore is the 2nd biggest City in Karnataka and also the erstwhile capital of the Mysore Maharajas. Mysore still retains its old world charm with its palaces, heritage buildings, traditions and temples. Known as the City of Palaces, Mysore is one of the top destinations of Karnataka Tourism and also one of the famous tourist places to visit in India.
Mysore has several tourist attractions including palaces, museums, temples, gardens, etc. Mysore Palace, Chamundi Hill Temple, Lalitha Mahal Palace, Jagan Mohan Palace, St. Philomena's Cathedral, Mysore Zoo are the most famous places to visit in Mysore as part of Mysore 1 day tour and Mysore 2 day trip. Srirangapatna, Brindavan Gardens, Shivanasamudra and Somnathpur are major attractions close to Mysore that are covered as part of Mysore 3 day tour. Mysore is also famous for Dussera celebrations. The month long Dussera celebrations, with its colorful processions, fireworks and the beautifully lighted palace, gives an enchanting look to the city.
---
Nainital, Uttarakhand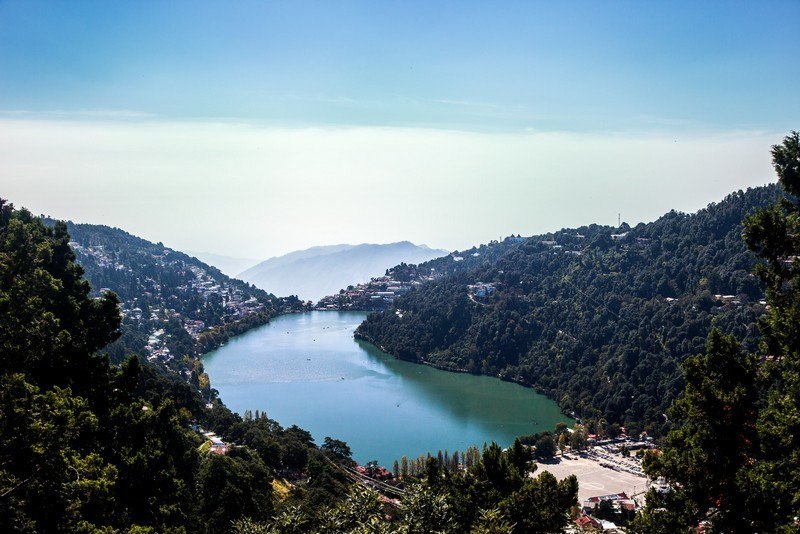 Nainital is a beautiful hill station in Uttarakhand and is situated in the Kumaon foothills of Himalayas. Nainital is famous for its scenic mountain views and is commonly known as the Lake District of India. It is one of the best tourist attractions in India and also the most popular hill stations near Delhi. Situated at an altitude of 1938 m, Nainital derives its name from Naini Lake. The highest point is Naina Peak or China Peak, with an elevation of 2,615 m. Nainital is surrounded by mountains on three sides and the town is spread around the beautiful Nainital Lake.
Nainital attracts large number of domestic and foreign tourists every year. Nainital Lake, Naina Devi Temple, Mall Road, Naina Peak, Snow View Point, Kainchi Dham, Raj Bhavan, High Altitude Zoo, Bhimtal and Sattal are best places to visit during your Nainital tour. Naini Lake has facilities for boating and yachting.
---
Ajanta & Ellora, Maharashtra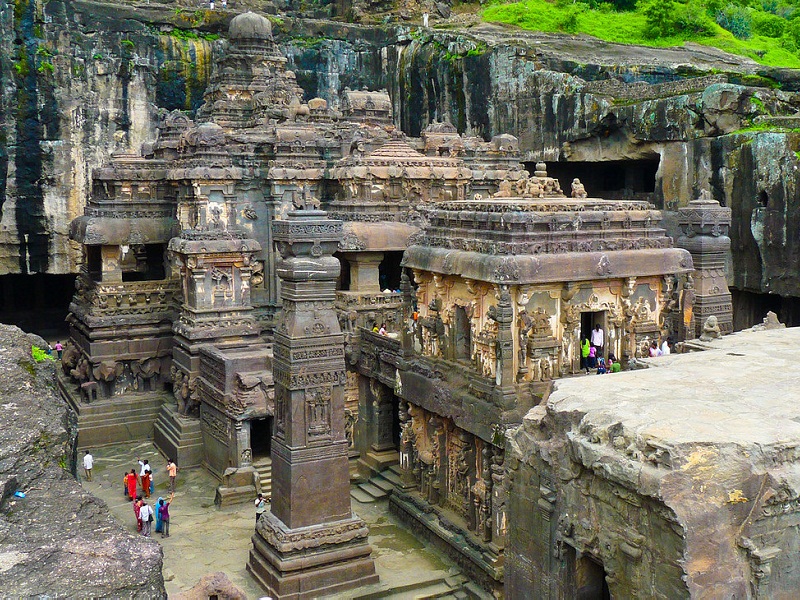 Ajanta and Ellora Caves in Aurangabad are rock cut Buddhist caves that date back as far as the 2nd century BC to 10th century AD. These UNESCO World Heritage Sites are the most visited heritage sites in Maharashtra and also one of the top heritage sites in India. The Ajanta Caves mainly consist of rock cut monuments dedicated to the ancient Buddhist traditions, while Ellora Caves contain Hindu, Buddhist and Jain monuments built during the Rashtrakuta Empire. This is one of the popular 2 day trip from Mumbai.
The Ellora cave complex comprises of 34 caves that were hewn out of solid rocks of the Charanandri hills. The Ellora complex includes 12 Buddhist, 17 Hindu and 5 Jain Caves. The central attraction at Ellora is Kailash Temple (Cave16), which is the most remarkable. Ajanta Caves are excavated in horse-shoe shaped bend of rock surface overlooking the Waghur River. The complex consists of 29 rock-cut cave monuments built in two distinct periods. Though all the caves are interesting to watch, Cave 1, 2, 16, 17, 19 and 26 are must see attractions in Ajanta. The caves at Ajanta are famous for beautiful mural paintings and sculptures that depict tales of Jatakas. Every year Ajanta-Ellora Festival is organised in Aurangabad to pay tribute to the legendary caves of Ellora, Ajanta and other historical monuments in the region.
---
Ooty, Tamilnadu

Also known as Udhagamandalam, Ooty is often referred to as 'Queen of hill stations'. Situated at an altitude of 7,440 feet, it is the capital of Nilgiris district in the state of Tamilnadu and also one of the best places to experience Tamilnadu Tourism. It is one of the famous places to visit in India and also one of the best hill stations in South India. A land of picturesque picnic spots & lakes, it was a popular summer getaway for the British during colonial days. Its stunning beauty and splendid green deep valleys inspired the British to name it Queen of Hill Stations. Ooty is also one of the best hill stations near Bangalore.
Apart from pleasant weather, Ooty is home for several tourist destinations like Ooty Lake, Botanical Garden, Rose Garden, Wenlock Downs, Pine Forest, Doddabetta Peak, Emerald Lake, Pykara Dam, Pykara Falls, Avalanche Lake & Sanctuary, etc. The toy train, known as Nilgiri Mountain Railway that runs from Mettupalayam to Ooty is a UNESCO World Heritage Site and a must be experienced as part of Ooty 2 day tour. The sanctuaries of Mudumalai and Bandipur provide ample opportunity to explore the wildlife of Western Ghats.
---
Andamans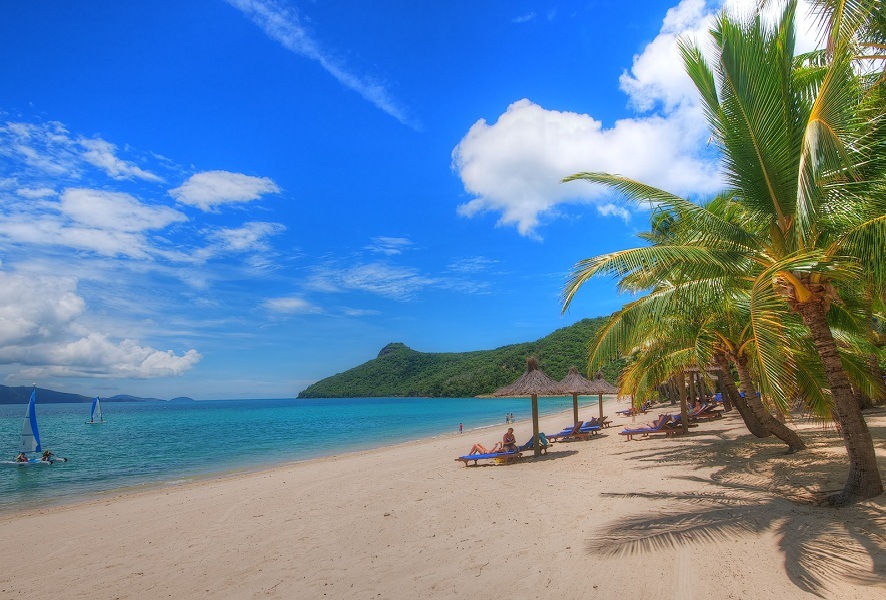 The Andaman Islands is a Union Territory of India. This is a group of 572 islands, islets and rocks formed by a submarine mountain range in the Bay of Bengal. The islands are important for their unique ecosystem and are known for their evergreen tropical rain forest, corals, fishes and other marine life. Port Blair is the capital, the main town and the hub of Andaman tours. Beaches in Andaman is one of the exotic beaches in India and  one of the top places of sightseeing in India.
Andaman tourism is known for its white sand beaches, turquoise water bodies and vibrant flora and fauna, which have been appealing a large number of travellers to these islands. Havelock Island, Radhanagar Beach, Cellular Jail, Ross Island, Neil Island, Viper Island, the Chatham Saw Mill, Mount Harriet and Mahatma Gandhi Marine National Park are some of the popular places to visit in Andamans as part of Andaman 5 day trip and Andaman 6 day tour.  These islands also offers water sports like scuba diving, snorkeling, sea walk, wind-surfing and water scooter for adventure lovers.
---
Darjeeling, West Bengal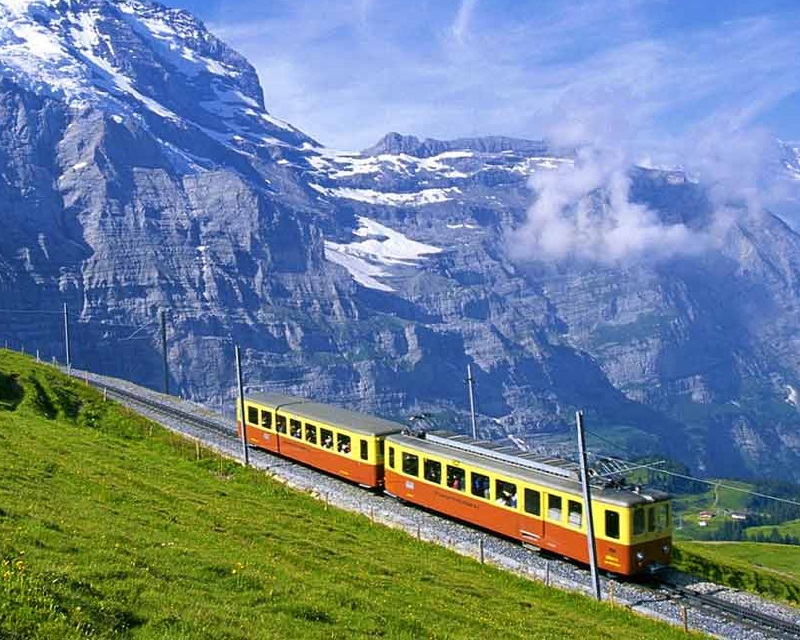 Darjeeling is a beautiful hill town in the state of West Bengal. Situated an elevation of 6,700 feet, Darjeeling is one of the most visited destinations in the state of West Bengal and one of the best hill stations in India. It is surrounded by tall Himalayan Mountains and beautiful valleys. This splendid hill station is renowned for its tea plantation and the spectacular views of Kanchenjunga, the world's third-highest mountain. One of the main Darjeeling attractions is the Toy Train, which is now a part of the UNESCO World Heritage Site.
The hill station has many tourist attractions which attracts tourists from all over India. Some of the popular attractions are Ghoom Monastery, Tiger Hill, Senchal Lake, Batasia Loop, Mahakal Temple, Bengal Natural History Museum, Happy Valley Tea Gardens, and Himalayan Zoological Park. Apart from tourism, Darjeeling is also popular for its many British style public schools, which attract students from across India and even neighbouring countries.
---
Alleppey, Kerala

Alappuzha also known as Alleppey is situated on the shores of Arabian Sea close to the banks of Vembanad Lake. Alappuzha is among the most famous Kerala tourist places and also one of the top places of sightseeing in India. This is also one of the ideal weekend getaways from Kochi & Trivandrum and also one of the best Kerala tourist places. Along with Kumarakom, Alappuzha is among the most famous destinations of Backwaters in Kerala as part of Kerala tourism Packages.  A houseboat cruise in these backwaters is a delightful experience.
It is popularly known as the 'Venice of the East'. Alappuzha is also known for the annual Nehru Trophy Boat Race held on the Punnamada Lake on the second Saturday of August every year. This is the most competitive and popular of the boat races in India. Kuttanad, Alappuzha Beach, Ambalappuzha Sri Krishna Temple, Arthunkal Church, Mannarasala Temple, Chettikulangara Devi Temple, Thakazhy Shree Dharmashastha Temple, Mullakkal Temple, Champakulam and Krishnapuram Palace are the some popular tourist places in Alleppey.
---
Pondicherry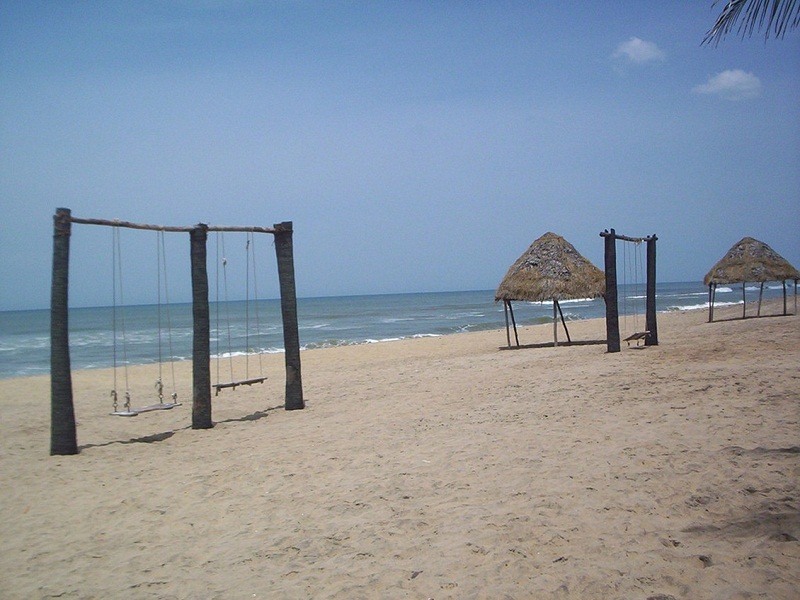 Pondicherry or Puducherry is a city and capital of the Union Territory of Pondicherry and is one of the most popular tourist attractions in India. It is among top weekend getaways from Chennai & Bangalore for a two day visit. Pondicherry is located along the Coromandel Coast of Bay of Bengal.
Pondicherry, a former French colony is one of the best places to get a glimpse of colonial heritage with its lanes having small yellow walled houses along with French cafes serving delicious steaks. Pondicherry Beach, Paradise Beach, Pondicherry Museum, Botanical Garden and Manakula Vinayagar Temple are some other attractions to be visited as part of Pondicherry tour.
---
Shillong, Meghalaya

Shillong is the capital city and a hill station located in the north – eastern state of Meghalaya. Also known as the Abode of Clouds, it is one of the smallest states in India and one of the best summer getaways in India. It is the headquarters of the East Khasi Hills district and is situated at an average altitude of 1,496 m, with the highest point being Shillong Peak at 6,449 feet. Shillong remained the capital of Assam until the new state of Meghalaya was formed in 1972.
The British called Shillong the 'Scotland of the East' because of its beautiful lakes, waterfalls, pine forests and green mountains. There are several interesting places to visit in Shillong including Umiam Lake in Barapani, Shillong Golf Club, Bara Bazaar, Botanical Survey of India Orchidarium, Shillong Peak, Cathedral of Mary Help of Christians, Grotto Church, All Saints Church and Butterfly Museum. Shillong also houses several waterfalls, the prominent ones being Spread Eagle Falls, Crinoline Falls, Elephant Falls, Beadon Falls and Bishop's Falls.
---
Khajuraho, Madhya Pradesh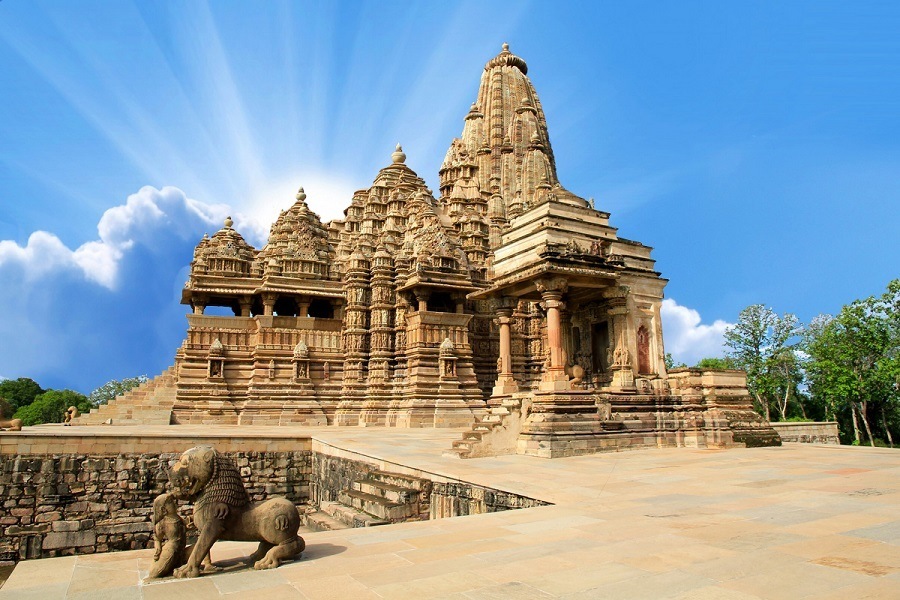 Khajuraho is an ancient city located in Chhatarpur district of Madhya Pradesh and is known all over the world for its beautiful temples. The Khajuraho group is one of the best heritage sites in India. It is considered to be one of the seven wonders of India and also one of the top places to visit in India. Khajuraho temples are famous for their nagara-style architectural, grand structures and their erotic sculptures.
Temples in Khajuraho are divided into various groups such as the Western group and Southern group. The most famous temples are Chausth Yogini, Brahma, Lalgun Mahadev, Matangeshwar, Varaha, Lakshman, Parshwanath, Chaturbhuja, Ghantai, Vishwanath, Devi Jagdambi, Chitragupta, Kandriya Mahadevi, Vaman, Adinath and Duladev. Today, the temples serve as fine examples of Indian architectural style that have gained popularity due to their explicit depiction of the traditional way of sexual life during medieval times. Apart from the temples, tourists can also visit the Dhubela Museum, Jain Museum, Ajaigarh Fort and the Beni Sagar Dam in Khajuraho.
Reference: Places to visit in Khajuraho
---
Jim Corbett National Park, Uttarakhand
Jim Corbett National Park is India's oldest and most popular National Park situated in Nainital district of Uttarakhand. The Park acts as a protection zone for Bengal Tigers of India, which are a critically endangered species. It is one of the best weekend getaways from Delhi and also one of the best places to visit in India. Jim Corbett National Park has been divided into 5 different zones, Bijrani, Dhikala, Jhirna, Durgadevi, and Dhela. Bijrani, Dhikala and Durgadevi zones are closed from 15th June to October while Jhirna and Dhela are remain open throughout the year. The Park is one of the best wildlife sanctuaries in Uttarakhand and also top places to visit in Nainital.
Jim Corbett National Park is one of the best managed and protected areas in the country and attracts thousands of Indian and Foreign visitors each year. It is home to around 50 species of trees, 580 bird species and 25 reptile species. The park is also home to wide variety of wildlife including Tigers, Elephants, Chital, Sambar Deer, Nilgai, Gharial, King Cobra, Muntjac, Wild boar, Hedgehog, common Musk Shrew, Flying fox and Indian Pangolin. Bijrani Jeep Safari, Jhirna Jeep Safari and Bijrani Elephant Safari are the famous activities one can do at the Park.
---
Kaziranga National Park, Assam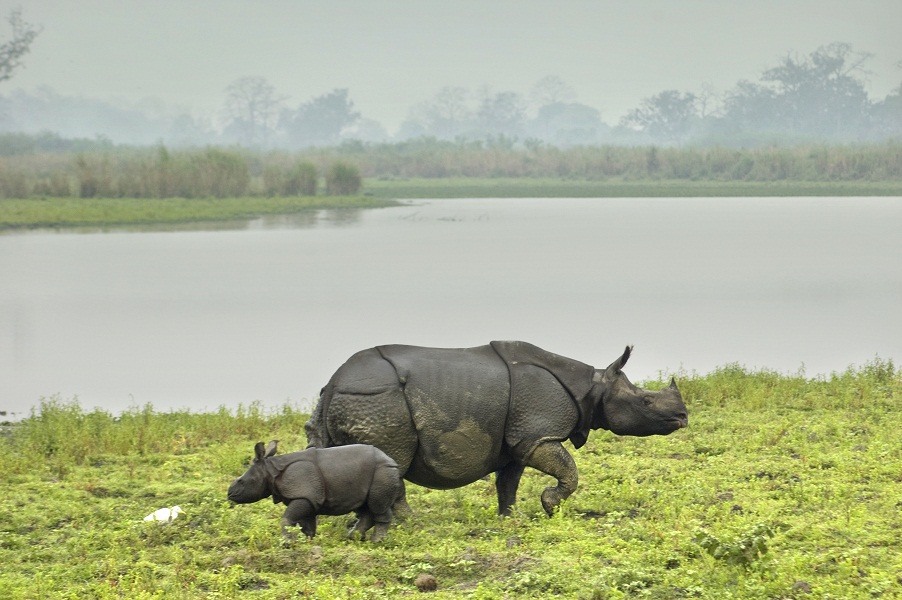 Known to be one of the last bastions of the Indian One-Horned Rhinoceros, Kaziranga National Park is located on the banks of mighty Brahmaputra River in the Indian state of Assam. The sanctuary is declared as a World Heritage Site in 1985. Kaziranga is one of the most visited attractions in Assam and also one of the popular natural heritage sites in India. The sanctuary hosts two-thirds of the world's great one-horned rhinoceroses.
Kaziranga National Park is one of the largest protected areas in India.  It houses 35 mammalian species, 479 species of birds and 42 species of reptiles can be found in the park. The park also has elephants, wild buffalo, swamp deer, hog deer, barking deer, sambar, pythons, civet cat, wild boar and tigers. One of the many attractions in the Kaziranga National Park is exploring the hidden mystery of the dense jungle on elephants that are steered by the professional Mahout. The park remains closed from May to October due to warnings of Brahmaputra river floods.
---
REFERENCE
Comments
comments