Often referred as the beach capital of India, Goa is popular world wide for its beaches and world heritage architecture. Goa is visited by large numbers of international and domestic tourists each year. Due to its blooming tourism, Goa Beaches are always crowded and commercialized. Apart from Goa, there are also few most secluded and beautiful beach destinations in India where one can escape from the bustling crowd and loud hawkers.
Watch Video - Beaches & Tourist Sites in Goa
Trawell.in brings you the list of 5 alternate beach destinations to Goa here.
Gokarna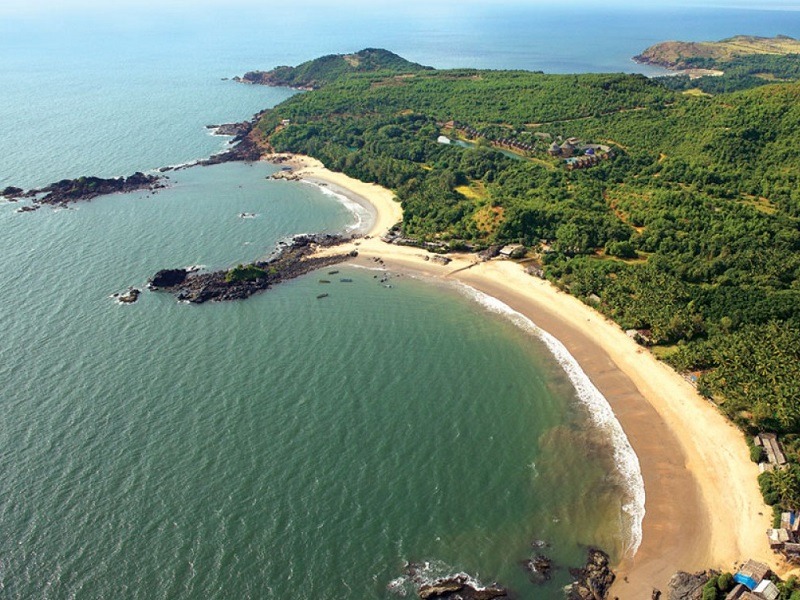 Gokarna is a famous pilgrimage center in Karnataka, and among the most popular places to visit near Mangalore. Apart from being a religious town, Gokarna is also known for its pristine beaches and are less crowded. The Om Beach, Kudle Beach, Gokarna Beach, Half Moon Beach and Paradise Beach are the five main beaches here and are the top places to visit in Gokarna. The best part is most of the Gokarna beaches are untouched by commercial activities.
Gokarna Beach is the main beach in Gokarna and pilgrims gather here when they visit the Mahabaleshwar Temple. Kudle Beach is the largest of the five beaches and is crowded during the peak season that is from November to February. Apart from all the beaches in Gokarna, Om beach is extremely popular among surfers. The beach gets its name due to the natural formation of the holy Om symbol. Typically, 1-2 days is required to explore Gokarna tour packages.
Reference: Karnataka tour packages
---
Pondicherry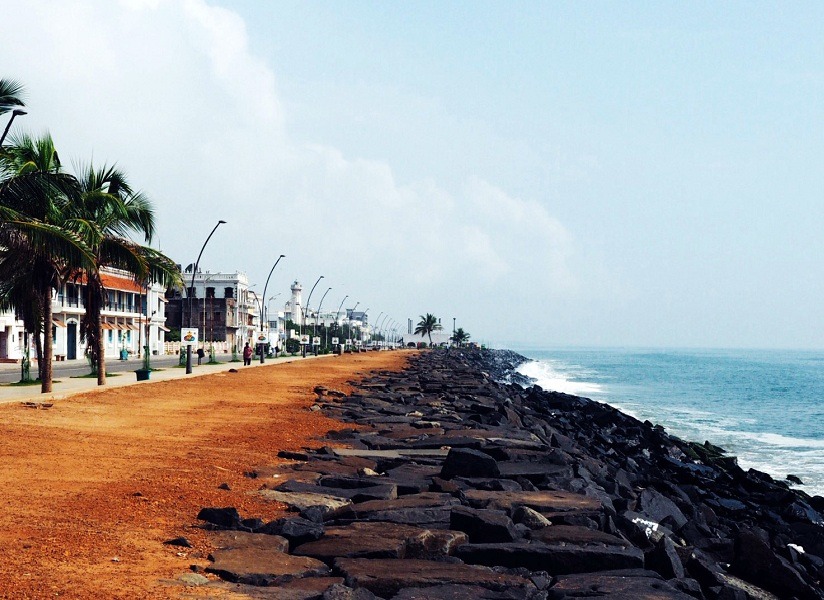 Pondicherry or Puducherry is one of the most popular tourist destinations in South India and among the top weekend getaways from Bangalore for a 2 day visit. Along the Coromandel Coast of Bay of Bengal, Pondicherry is famous for its serene beaches. Pondicherry Beach or Promenade Beach, Paradise Beach, Auroville Beach & Serenity Beach are the best beaches in Pondicherry. Typically, 2 days is required to explore Pondicherry Tour Packages.
Pondicherry Beach is one of the most popular places to visit in Pondicherry. Also known as Rock Beach & Gandhi Beach, this is one of the wonderful locations to observe some of the most amazing sunrises in India. Paradise Beach is extremely attractive as the sands are very clean and the water is crystal clear. Paradise Beach is one of the most famous beaches of Pondicherry and also one of the most visited beaches in India. Visitors need to cross the Chunnambar backwaters by boat to reach Paradise Beach.
Also Read: Places to visit near Chennai
---
Most Popular Tours
---
Kovalam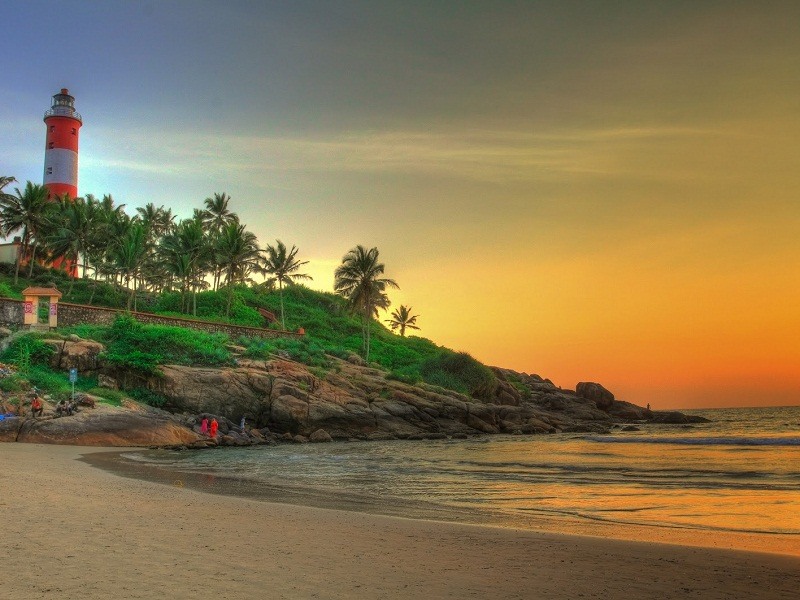 Also known as the 'Paradise of the South', Kovalam is known for its clean beaches lined with coconut trees and are visited by tourists in great number during their Kerala tours. Along the coast of Arabian Sea, Kovalam is one of the most famous places to visit near Trivandrum, and also one of the most popular Kerala Tourist Places.
There are three beaches in Kovalam. The most popular beach is the Lighthouse Beach and offers an amazing sight of Vizhinjam Mosque. Samudra Beach on northern side is a nice place to hangout despite of less commercial activity. The middle one is called Eve's Beach and is an ideal place to spend a quiet evening. There are several activities for tourists like sun bathing, swimming, herbal body massage and cultural programs. Water sports like kayaking, surfing, fishing and water skiing are some of the activities that can be enjoyed in Kovalam. Typically, 1-2 days is required to explore Kovalam along with Kerala tour packages.
Book Here: Car Rentals in Kochi
---
Alibaug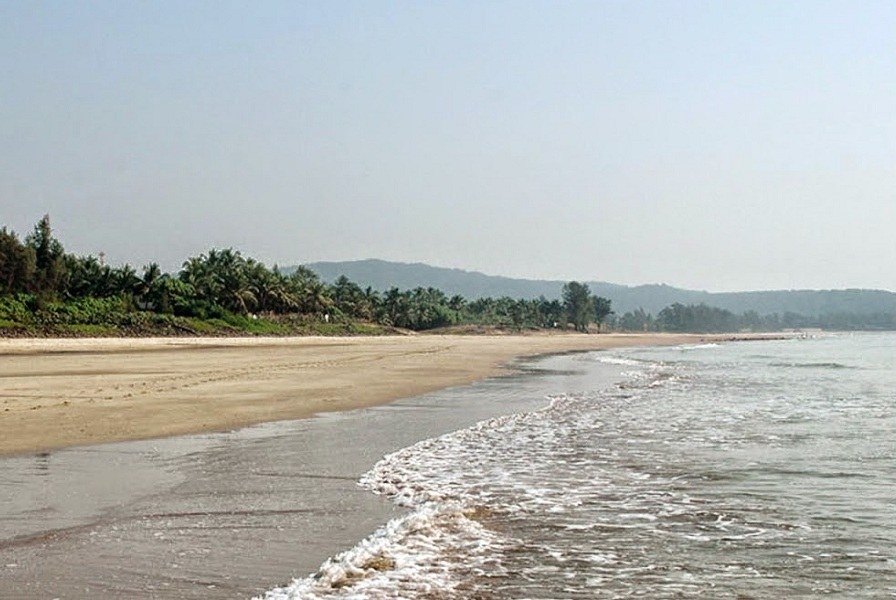 Alibaug or Alibag is a beautiful beach destination and also a popular weekend getaway from Mumbai and Pune. Alibaug is one of the top Maharashtra tourist places, and among the scenic places to visit near Mumbai. Often called as 'Goa' of Maharashtra, Alibag is surrounded by sea on three sides. Alibaug is well known for its beautiful beaches and ancient forts.
Among the various Alibaug tourist places, Alibaug Beach, Kihim Beach, Akshi Beach, Mandwa Beach, Kashid Beach, Varsoli Beach, Nagaon Beach and Murud Beach are the popular beaches in Alibaug and also among the top places to visit in Alibaug. These are less commercialized and bit away from maddening city crowd. Typically, 1-2 days is required to explore best Alibaug Packages.
Reference: Maharashtra Tour Packages
---
Vizag
Located on the shores of Bay of Bengal, Visakhapatnam, also called Vizag, is a popular beach destination in Andhra Pradesh and also one of the top places to visit near Hyderabad for beach lovers. The city is home to several beaches, scenic hills, valleys and caves. Rishikonda Beach, Ramakrishna Mission Beach, Yarada Beach, and Bheemili Beach are the important beaches in Vizag and are the top places to visit in Vizag.
RK beach is famous for family outings and is a perfect place for catching mesmerizing sunrises. The Rishikonda Beach is considered the best beach in Vizag. The untouched beauty of the beach is its main attraction and offers a unique opportunity to relax and enjoy the golden sands, palm trees and cool breeze. Typically, 2 days is required to explore best Vizag Tour Packages.
Book Here: Car Rentals in Vizag
Santhi is an avid traveler and primary contributor to the blogs at Trawell.in. She has explored most of the states in India and gained vast knowledge on tourist destinations in India and abroad. She also contributes content to other travel websites.