Munnar
Munnar is a fascinating hill station located in Idukki district of Kerala and one of the most popular tourist places to visit in Kerala as well as in South India. This is also one of the best weekend getaways from Kochi, Coimbatore & Madurai. It is also called as the Swiss of South India. It was once the summer resort of the British Governors of South India. Munnar also has the highest peak in South India – Anamudi, which towers over 2695 meters. Trekking facilities are available to reach Anamudi on foot. Munnar is also known for Neelakurinji flowers, which blooms once in 12 years. Munnar is one of the must visit place to include in Kerala tour packages.
Watch Video - Most Visited Tourist Places in Kerala
Munnar is a trekker's paradise too, which offers both soft and mountain trekking. Visit the wildlife sanctuaries around Munnar. Visit the Tea Museum to learn about the history and the process involved in brewing tea leaves. Mattupetty Dam, Echo point, Kundala Lake, Top Station, Anamudi peak, Devikulam, Nyayamkad falls, Thoovanam falls, Eravikulam National Park and Attukal Waterfalls, are some of the best places to include in Munnar packages. Munnar offers different experience throughout the year, while March to May is the peak season. It usually takes at least two full days to explore the Munnar tourist places.
Distance from Kochi: 120 Kms
Suggested Read: 23 Best Hill stations in India
---
Wayanad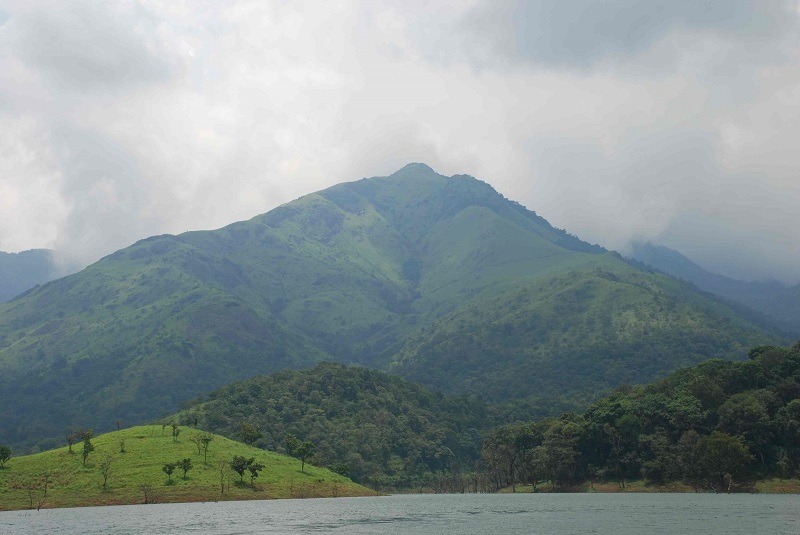 Wayanad is a district in Kerala formed in 1980 by carving out areas from Kozhikode and Kannur districts. Kalpetta is the headquarters of the Wayanad district and also the biggest town in the district. It is a picturesque plateau situated at an altitude ranging between 700 to 2100 meters nested among the mountains of the Western Ghats on the borders of Tamil Nadu and Karnataka States. Wayanad has a rich history and the hills of Wayanad have several evidences of the New Stone Age civilization. It is also one of the best 2 day trips from Bangalore. Wayanad is one of the popular tourist attraction you must visit along with your Ooty tour packages.
Wayanad has a pleasant weather throughout the year and is one of the tourist places in Kerala. It has several Waterfalls (Meenmutty Falls, Soochipara Falls, Kanthampara Falls), Dams / Lakes (Pookote Lake, Banasura sagar dam, Karappuzha Dam), Wildlife Sanctuaries (famous Wayanad WLS), Peaks / Trekking Destinations (Brahmagiri / Pakshipathalam, Chembra Peak), Hill Stations (like Lakkidi) and several Pilgrimage centers (like Thirunelly Temple). Edakkal Caves is one of the prime places to visit in Wayanad. Sulthan Bathery and Mananthavady are the largest towns in Wayanad after Kalpetta and these three towns are the base stations to visit different parts of the Wayanad district. The famous tribal events and folk dance performances by tribes are hosted between February and May. Onam, during August – September, Maha shivaratri and Vishu are the important festivals celebrated in Wayanad.
Distance from Kochi: 246 Kms
Also Read: 57 Best Places near Bangalore
---
Most Popular Tours
---
Idukki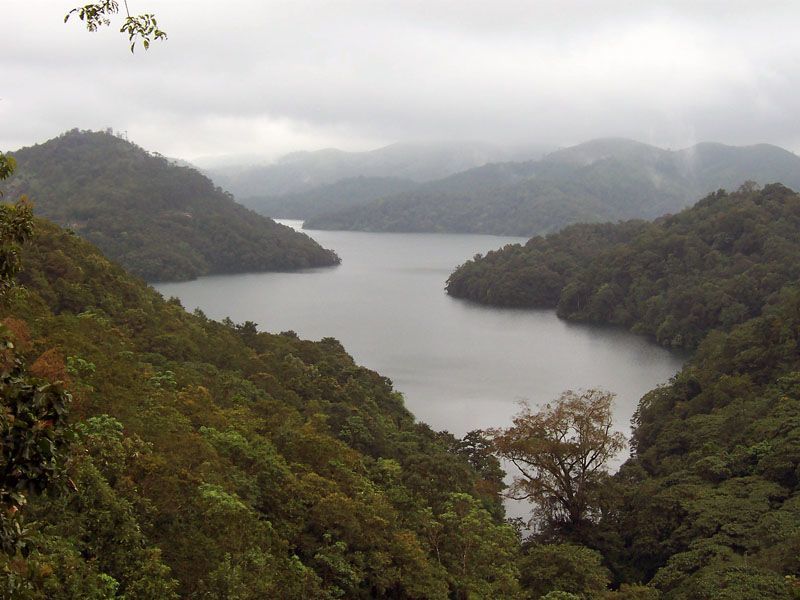 Idukki is a beautiful hill station and the second largest district in Kerala state (Painavu as headquarters). Idukki offers diverse attractions like wildlife sanctuaries, hill stations, spice plantation centers and mountain treks. The district was formed on January 26, 1972 carving out Devikulam, Peerumedu and Udumbanchola taluks from Kottayam district and Thodupuzha taluk from Ernakulum district. According to History, Idukki was part of the Chera dynasty and was later ruled by the Kulasekhara Kings from 9th to 11th century AD. The name Idukki is supposed to be derived from the Malayalam word Idukku which means a narrow gorge. Idukki is one the best places to experience the Tourism in Kerala.
The major attractions in Idukki include Idukki Dam, Painavu, Kalvari Mount, Ilaveezha Poonchira, Another major tourist attraction is the Idukki Wildlife Sanctuary spread across 70 sq. km. The famous tiger reserve of Periyar Wildlife Sanctuary, Thekkady is another famous attraction near Idukki Best time to visit Idukki is between October and May while the peak season is from March to May. It usually takes 1-2 full days to explore this area.
Distance from Kochi: 100 Kms
Also Read: Hill Stations in Karnataka
---
Vagamon (Near Idukki)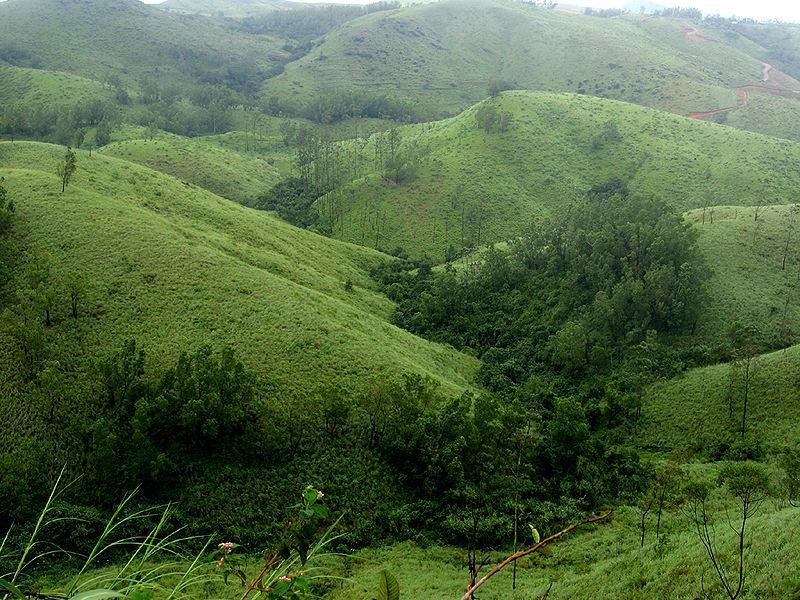 Vagamon is an enchanting hill station situated at an altitude of 1100 m in Idukki district on Kottayam-Idukki border. At the foot hill of Western Ghats, Vagamon is surrounded by 3 hills namely, Thangal hill, Murugan hill and Kurisumala. Also known as the Scotland of Asia, Vagamon was discovered by the British who found the place ideal for tea plantations and they were followed by Christian missionaries who built their abode of service at Kurisumala in Vagamon. Kurisumala is a Christian pilgrim center and one of the main attractions at Vagamon. Plan your Vagamon Tour Packages now.
The hill station has developed into a prime paragliding hub and is the venue of international paragliding contests that are conducted here every year. Major tourist centers like Thekkady, Peerumedu, and Kulamavu etc. are easily accessible from Vagamon. The temperature of Vagamon is pleasant throughout the year. The best time to visit Vagamon is from September-May.
Distance from Kochi: 103 Kms
---
Lakkidi (Near Kalpetta)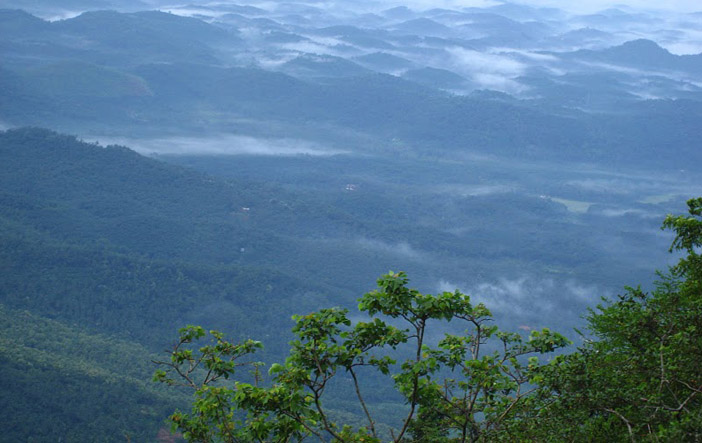 Lakkidi is a Hill Station often called as the gateway of Wayanad. Lakkidi is one of the places with highest rainfall in the India and also one of the best places to visit in Kerala. Lakkidi is located at the crest of the serpentine Thamarassery ghat pass. There are nine hairpin curves from Adivaram (Downhill) to Lakkidi. The lush green hills, gorges and streams seen on both sides of the passage up the hill are breathtaking sights to the visitors. Lakkidi Viewpoint offers beautiful views of the cliffs and valleys surrounding the region. Lakkidi is also famous for the Chain Tree, which is a large chain bound ficus tree situated here.
Apart from Lakkidi Viewpoint, Pookote Lake is another popular attraction in Lakkidi. There are a number of species including lion tailed macaque, rare birds, Indian Shag, Little Cormorant, Little Green Heron, and Pond Heron. Palappuram, Padur, Pazhayannur, Chelakkara and Manissery are the other attractions located nearby Lakkidi. Trekking is one of the favorite activities apart from boating and water sports. Best time to visit Lakkidi is from September to May.
Distance from Kochi: 231 Kms
---
Sulthan Bathery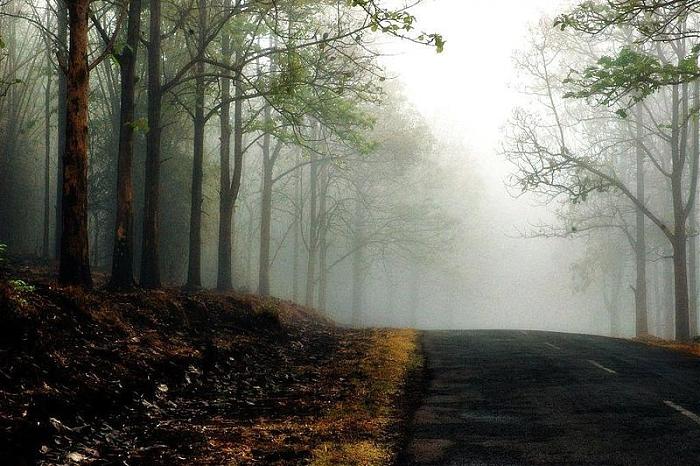 Sulthan Bathery, previously known as Sulthans Battery, is a town and municipality in Wayanad district of Kerala. Earlier, Sulthan Bathery was known as Ganapativattom. It was also known as Kidanganadu, because the Kidangans lived here. It derives its present name from Tipu Sultan of Mysore who captured the Jain temple here and used it as his battery in the 18th century, hence the name Sultans Battery. It is one of the top places to experience the Kerala Tourism.
Sultan Bathery is known for its magnificent beauty and spice plantations. The major attraction of the town is the Jain temple, which was built during the 13th century. Other attractions of the town are the Ganapati temple and Mariyamman temple. Other interesting places to visit near Sulthan Bathery include famous Edakkal Caves, Wayanad Wildlife Sanctuary at Muthanga and Ambalavayal Heritage Museum.
Chembra Peak, which is the tallest peak in Wayanad, Chethalayam Waterfalls, Pookot Lake, which is a freshwater lake, Lakkidi, which is also known as the Gateway of Wayanad, Phantom Rock, Kuruva Island, Thirunelli Temple and Pakshipathalam are other tourist attractions of the region. The best time to visit the town is between October and March.
Distance from Kochi: 272 Kms
---
Vythiri (Near Kalpetta)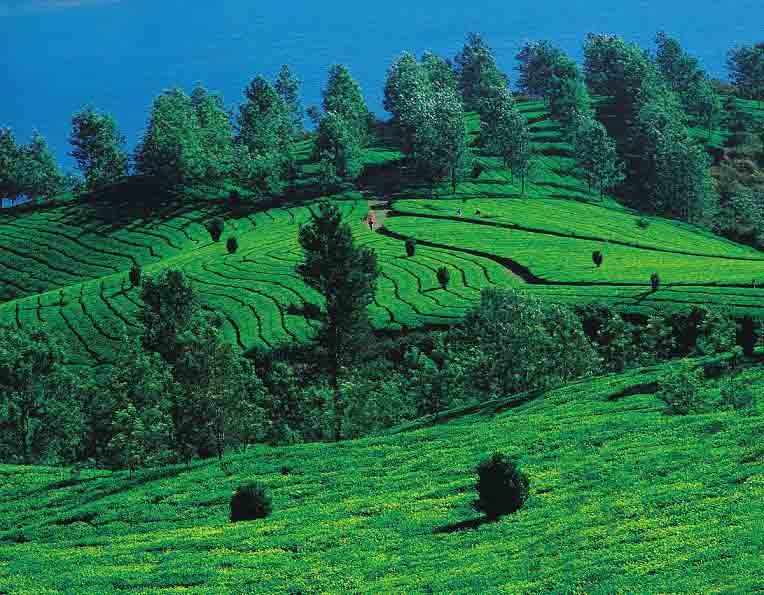 Vythiri is a small Hill Station situated in Wayanad district of Kerala. Vythiri is a classic blend of old world charm, peaceful environs & modern amenities. Vythiri is famous for its evergreen rain forests and plantations of coffee, tea, rubber, cardamom and pepper. The forests of Vythiri are home to a wide variety of wildlife. This is one of the famous Kerala places to visit and is also an ideal place for tourists to soak in the dense green covers and explore the breathtaking surroundings. This is also one of the best hill stations near Bangalore.
There are many places to visit in and around the region, including Pookote Lake, which lies 3 km away. The Chembara Peak, Soochipara Falls & Meenmutty Falls, Edakkal caves, Banasura Sagar dam and Muthanga Wildlife Sanctuary are the other major attractions of Vythiri. Karalad Lake is situated 8 km from Vythiri. It offers facilities for angling and boating as well as a recreational park. The trek to this lake is also quite exciting. Vythiri has pleasant weather throughout the year, but the best time to visit is October – May.
Distance from Kochi: 236 Kms
---
Devikulam (Near Munnar)
Devikulam is a cute hill station at an altitude of 1800 meters. This is one of the top tourist places to visit in Munnar. The name Devikulam is a combination of two words Devi from the goddess Devi and kulam meaning pond. According to legend, the goddess Sita Devi bathed in Devikulam Lake now named as Sita Devi Lake. The lake draws tourists not only because of its sacredness but also for the curative powers of its mineral waters. This one of the top Tourist Places in Kerala and also one of the prime places to visit in Munnar.
There are several tea plantations in and around Devikulam that add to the charm of the hill resort. The gum trees in red and blue are the other major highlights of the natural vegetation at Devikulam. Power House Waterfall, Lock Heart Gap and Anayirankal Dam are the nearest attractions to Devikulam.
Prior permission from Tata Tea Regional Officer (Kanan Devan Hills Plantations – at KDHP House in Munnar) is required in order to visit the lake. There are a lot of small places where you can stay for the night. Devikulam can be visited anytime of the year due to its pleasant climate.
Distance from Kochi: 135 Kms
---
Ponmudi (Near Trivandrum)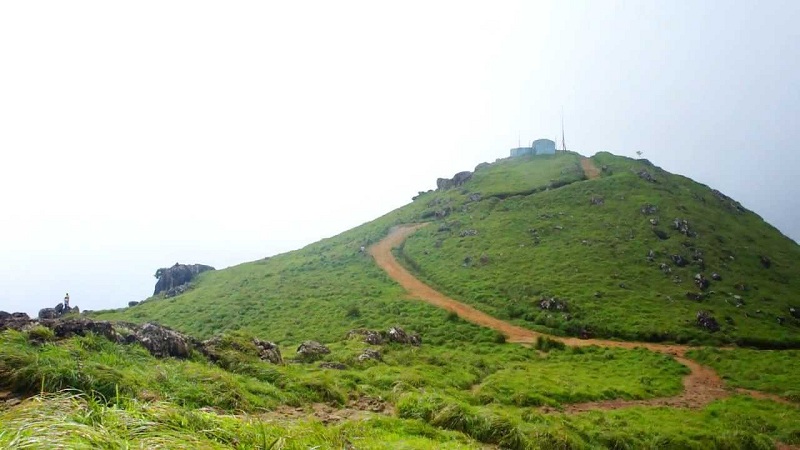 Ponmudi is a cute picturesque hill station in the Thiruvananthapuram district of Kerala. Ponmudi, meaning Golden Crown, is part of the Western Ghats mountain range that runs parallel to the Arabian Sea. Ponmudi is surrounded by scenic hills, spice plantations, tea estates, natural springs and winding streams. Ponmudi was founded by Rishi Parshuram, a prominent Indian mythological figure. Ponmud is one among the top tourist places in Kerala and is also famous for Ayurvedic medical treatments. Sightseeing in and around Ponmudi includes Ponmudi Waterfalls, Deer Park, River Kallar, Meenmutty Falls and Peppara Wildlife Sanctuary. Along with other attractions, another main attraction in the region is Agasthyarkoodam, which is one of the highest peaks in the Western Ghat, with the highest peak at 1,868 m.
Ponmudi is connected to Trivandrum by a narrow winding road offering scenic views on the way. There are 22 hairpin bends along this short route which makes the journey a thrilling experience. Ponmudi serves as a base for several trekking and hiking trails. The best time to visit Ponmudi is from October to March.
Distance from Kochi: 233 Kms
---
Most Popular Tours
---