WAYANAD TOURISM | TOURIST PLACES TO VISIT & TRAVEL GUIDE TO KALPETTA
Hill Station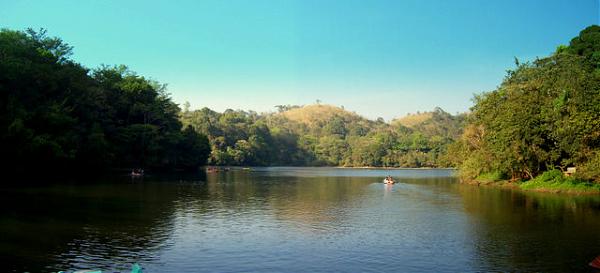 Ideal Trip Duration:
2 Full Days

Nearest City to Wayanad:
Kozhikode (70 Kms)

Best Time to Visit Wayanad:
October to April

Peak Season:
December to January & May to June
At a distance of 73 km from Kozhikode, 118 km from Ooty, 141 km from Mysore, 168 km from Palakkad, 180 km from Thrissur, 246 km from Kochi, 299 km from Bangalore, and 442 km from Trivandrum, Wayanad is a hill district in Kerala. It is one of the popular hill stations near Bangalore, and among the must include places in Kerala tour packages.

Wayanad district was formed in 1980 by carving out areas from Kozhikode and Kannur districts. Kalpetta is the headquarters of the Wayanad district. The name Wayanad is derived from Vayal Nadu which means the land of paddy fields. Banasura Sagar Dam, Edakkal Caves, and Soochipara Waterfalls are among the must include places in your Wayanad Tour Packages.

It is a picturesque plateau situated at an altitude ranging between 700 to 2100 meters nestled among the mountains of the Western Ghats on the borders of Tamil Nadu and the Karnataka States. The culture of Wayanad is mainly tribal-oriented. This district is one of the biggest foreign exchange earners of the State with its production of cash crops like pepper, cardamom, coffee, tea, spices, and other condiments. Wayanad can be visited along with Mysore tour packages.

Wayanad has a rich history and the hills of Wayanad have several evidences of the New Stone Age civilization. There are pictures and pictorial writings on the walls of both the caves of Ampukuthimala, which lie between Sultan Bathery and Ambalavayal, that provide crucial information about the past era and civilization. In ancient times the land was ruled by the Vedar Rajas. Later Wayanad came under the rule of Pazhassi Raja of the Kottayam Royal Dynasty. After becoming the King of Mysore, Hyder Ali invaded this land and brought it under his control. However, it went back to the Kottayam Royal Dynasty during the reign of Tipu Sultan. Finally, this region came under British rule.

Wayanad is home to several tourist attractions in the form of lakes, caves, sanctuaries, and waterfalls. Meenmutty Falls, Soochipara Falls, Kanthampara Falls, Pookote Lake, Banasura Sagar Dam, Karappuzha Dam, Wayanad Wildlife Sanctuary, Pakshipathalam, Chembra Peak, Lakkidi, and Thirunelly Temple are the top places to visit in Wayanad.

Wayanad is also famous for Tea and Coffee plantations. Sulthan Bathery and Mananthavady are the largest towns in Wayanad after Kalpetta and these three towns are the base stations to visit different parts of the Wayanad district. Wayanad has the least population density in Kerala. The famous tribal events and folk dance performances by tribes are hosted between February and May. Onam, during August- September, Maha Shivaratri and Vishu are the important festivals celebrated in Wayanad.

About 85 km from Kalpetta, Kozhikode International Airport is the nearest airport which has well-connected flights from Mumbai, Chennai, Coimbatore, Delhi, Kochi, Goa, Tiruchirapalli, and abroad, specifically gulf countries. About 73 km from Kalpetta, Kozhikode Railway Station is the nearest railway station and is well-connected by train with cities like Delhi, Mumbai, Hyderabad, Chennai, and Bangalore. Wayanad is well connected by bus from Kozhikode, Kannur, Ooty, and Mysore.

The best time to visit Wayanad is from September to May while the peak season is from October to March. It usually takes 1-2 full days to explore this area.
Internet Availability:
Average
Languages Spoken:
Malayalam,Hindi, English, Tamil & Kannada
Major Festivals:
Details Not Available