IDUKKI TOURISM | TOURIST PLACES TO VISIT & TRAVEL GUIDE TO IDUKKI
Hill Station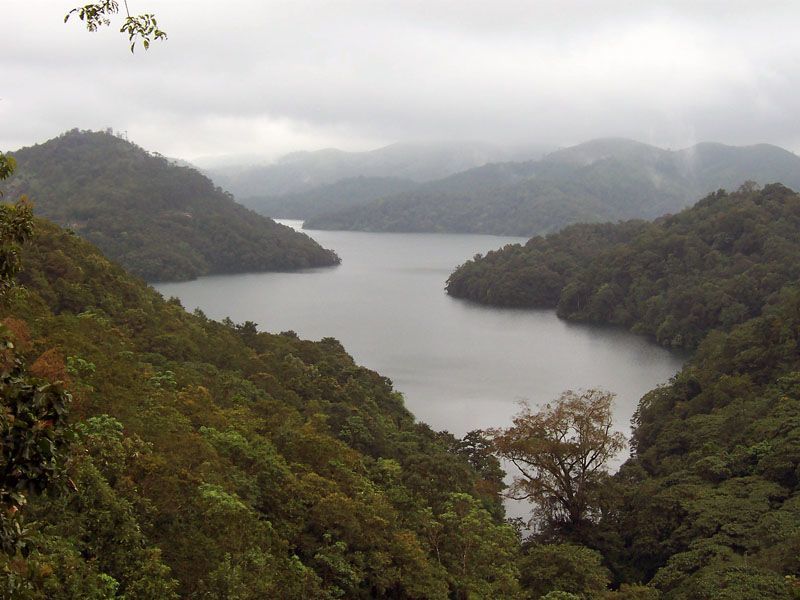 Ideal Trip Duration:
1-2 Days

Nearest City to Idukki:
Kochi (100 Kms)

Best Time to Visit Idukki:
October to May

Peak Season:
December to January & May to June
At a distance of 47 km from Munnar, 105 km from Kochi, 239 km from Trivandrum, 101 km from Kottayam and 171 km from Madurai, Idukki is one of the beautiful hill stations in Kerala and among the most beautiful Kerala places to visit. It is the second largest district in Kerala state (Painavu as headquarters). Idukki district is also home to South India's highest peak, Anamudi (2695 meters), along with 13 other peaks with a height of over 2000 meters. It is home to the popular Idukki Dam, one of the must include places in Kerala Tours.

Idukki offers diverse attractions like wildlife sanctuaries, hill stations, spice plantation centers and mountain treks. The district was formed on January 26, 1972 carving out Devikulam, Peerumedu and Udumbanchola taluks from Kottayam district and Thodupuzha taluk from Ernakulum district. High ranges and wooded valleys are encircled by three main rivers - Periyar, Thalayar and Thodupuzhayar and their tributaries. The river Pamba also has its origin here. Idukki is home to a large population of tribal population.

According to History, Idukki was part of the Chera dynasty and was later ruled by the Kulasekhara Kings from 9th to 11th century AD. John Danial Manroe, a British planter was leased a piece of land by the then Raja of Poonjar, Kerala Varma in 1877. Manroe set up a Land Planting and Agriculture Society where the members were allowed to set up their own tea estates.

The name Idukki is supposed to be derived from the Malayalam word Idukku which means a narrow gorge. Periyar which is one of the largest rivers of Kerala, flowing through Idukki gorge formed between the two high massive rocks called Kuravan and Kurathi, is the site of the gigantic Idukki arch dam. Idukki dam is the Asia's biggest arch dam. Kulamavu Dam and Cheruthoni Dam are the other important dams in Idukki. Idukki can be called the Power House of Kerala as it caters to 66% of the state's Hydroelectric Power consumption.

Another major tourist attraction is the Idukki Wildlife Sanctuary spread across 70 sq. km. The sanctuary is the natural habitat for several animals. The famous tiger reserve of Periyar Wildlife Sanctuary at Thekkady, Chinnar Wild Life Sanctuary and Eravikulam National Park, Kattappana which is famous for its spices, Mangaladevi Temple, Vagamon and Munnar, the most of famous hill station of Kerala, are the famous attractions of Idukki district.

Cochin Airport is the nearest airport, which is 94 km from Idukki, Kottayam Railway station, at a distance of 101 km from Idukki serves as the closest railway station. Being a major tourist destination in Kerala, Idukki is well connected by bus from Kochi, Munnar, Trivandrum and Kottayam. Vagamon can also be visited along with Idukki.

Best time to visit Idukki is between October and May while the peak season is from March to May. It usually takes 1-2 full days to explore this area.

Internet Availability:
Average
Languages Spoken:
Malayalam, Hindi & English
Major Festivals:
Details Not Available