Often considered as the third most populated continent in the world, Europe is home to some of the largest and most famous cities in the world. From eternal Rome to playful Paris and from lovely Venice to bustling London, Europe travel destinations are diverse and offer something for everyone. Besides, Europe is a continent packed with an incomparable cultural heritage that includes museums, majestic art, fascinating architecture, age-old customs, impeccable hospitality, authentic cuisines, thriving nightlife, as well as music. It is estimated that cultural tourism accounts for 40% of all European tourism. Also, Europe is the birthplace of many artists like Picasso, Leonardo da Vinci, Duchamp, Mondrian, Van Gogh, etc. Whether you prefer to see the classics in Rome or modern-art installations in Basel, Trawell.in listed 12 best culture destinations in Europe here. So pack your bags and get ready to explore these outstanding European cities for a fascinating cultural experience as part of Europe Tour Packages.
Rome, Italy

Referred to as the Eternal City, Rome is the 3rd most visited city in the Europe after London and Paris, due to its rich culture, and glorious history spiced up with a vibrant nightlife. Being the cultural hub for over 1000 years, the hot-blooded capital of Italy attracts millions of tourists from around the world every year during their Europe Tour in order to admire the treasures and masterpieces of Roman art and architecture. The cultural heritage of this Italian city is restored in the ancient ruins like the age old Colosseum, Roman Forum, Pantheon, and Piazza Venezia. Trevi Fountain, Vatican Museum, St. Peter's Basilica, Spanish Steps, Castel Sant'Angelo are the other must visit places in Rome. A heady mix of haunting ruins, awe-inspiring art and vibrant street life make Rome as one of the most romantic and inspiring cities in the world.
---
Paris, France
Spread along the banks of Seine River, Paris is a city overloaded with European culture.  It is one of the most visited cities in Europe and among the most romantic destinations in the world. It is known worldwide for its iconic historical monuments, world famous museums, centuries-old churches, rich culture, expansive landscaped gardens, fashion, film festivals and scrumptious food. Often called as the City of Lights, Paris is home to Eiffel Tower, the most iconic monument in the world which draws millions of visitors every year with its unforgettable ambiance.
Besides, Paris is famous for its museums especially the Louvre Museum, the most visited art museum in the world with 8.1 million visitors annually. The Musée d'Orsay, Musée de l'Orangerie, the Pompidou Centre Musée National d'Art Moderne, Notre-Dame Cathedral, Sainte-Chapelle, the Grand Palais and Petit Palais, the Arc de Triomphe, and the Basilica of Sacré-Coeur, Palace of Versailles, Palais Garnier, Quartier Latin, Place de la Concorde are the popular attractions in Paris which can be visited during your Europe Trip. Besides, Paris is also known for haute couture, stylish shopping hubs, and authentic French cuisine.
---
Barcelona, Spain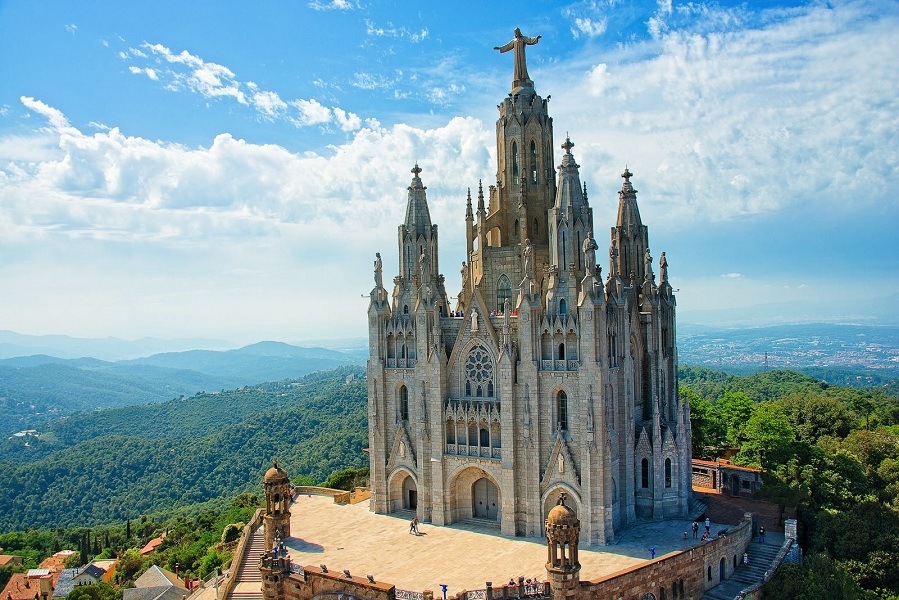 Located along the Mediterranean Sea, Barcelona, the vibrant capital city of Catalonia, is the favourite city for cultural lovers visiting Spain as it is bursting with rich culture, fantastic art and architecture, tasty local cuisine, attractive beaches, and buzzing nightlife. Jam-packed with dreamlike and surreal architecture, Barcelona is a place where art takes itself to the streets and is no surprise that illustrative constructions by the Catalan architects Antoni Gaudí and Lluís Doménech i Montaner have been declared World Heritage Sites by UNESCO. Basilica de la Sagrada Familia, La Rambla, Barri Gòtic, Casa Batllo, Casa Mila, City Beaches, Park Guell, Barcelona City History Museum, Montjuic, and Monestir de Pedralbes are the must visit places in Barcelona as part  of Europe Packages. One can find some excellent museums dedicated to Picasso and Miró, Barcelona's once resident artists.
---
Munich, Germany
The Bavarian capital of Munich is the third largest city as well as the hub of European architecture and culture in Germany. Spread along the banks of Isar River, it presents a fascinating contrast of history and modernity in its architectural wonders like Neuschwanstein Castle, the Glockenspiel and the Frauenkirche among many others. Munich is also home to many universities, theatres, numerous art galleries and world-class museums, the Deutsches Museum being the largest and one of the oldest museums in the world. Marienplatz, Theatinerkirche, Glyptothek museum, St Peter's Church, City Museum of Munich, the BMW Museum, and The Residenza are some popular Munich attractions. Besides, Munich is a place where age-old traditions are juxtaposed with a progressive outlook. The beer-fueled Oktoberfest is a centuries-old Bavarian tradition and is one of the most revered festivals in the world which draws nearly eight million visitors every year.
---
Venice, Italy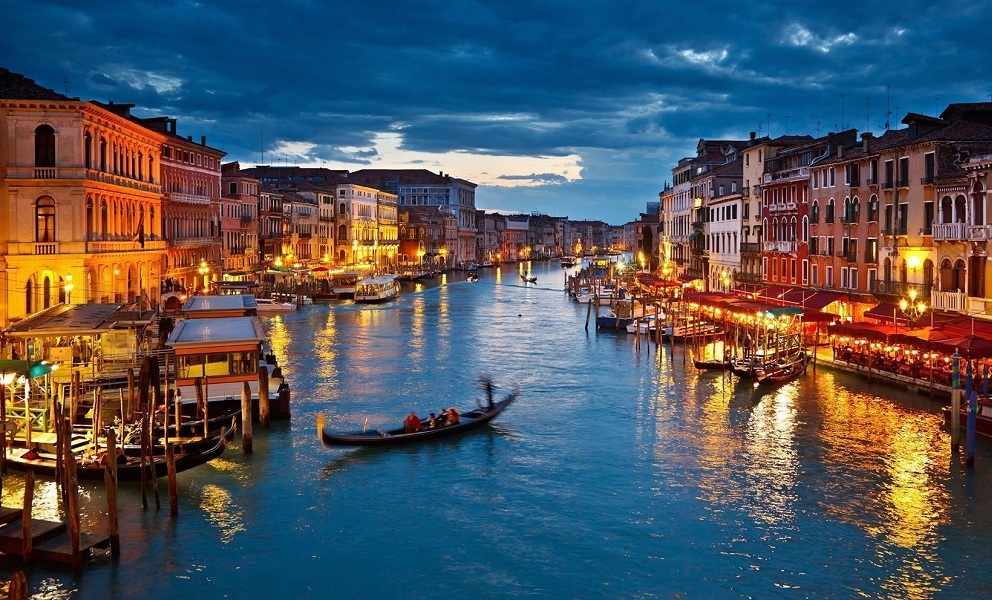 Known for its immense beauty, Venice is one among the most beautiful cities in the world. The dream like city of Venice attracts millions of tourist especially honeymooners every year due to its romantic scenery, historical attractions and serene canals. Besides, it is considered as one of Europe's most important cultural cities due to its vibrant and intriguing cultural heritage. This lagoon city has been a major center of art since medieval times and is also the birthplace of the unique form of art known as Venetian School.
Being a cultural hub of Italy, Venice played a significant role in the development of music and was popularly known as the 'Republic of Music'. St. Mark's Basilica, Doges Palace, the Grand Canal, Bridge of Sighs, Ponte di Rialto, Gallerie dell'Accademia, Venice Lido, San Giorgio Maggiore, Piazza San Marco, Teatro La Fenice, Scuola Grande di San Rocco and Santa Maria della Salute are the must visit places in Venice during your Europe Trip. Don't forget to take a gondola ride down one of the canals or hop on a vaporetto and cruise the Grand Canal where you will see several Italian palazzos and museums, housed in pretty pink buildings.
---
London, England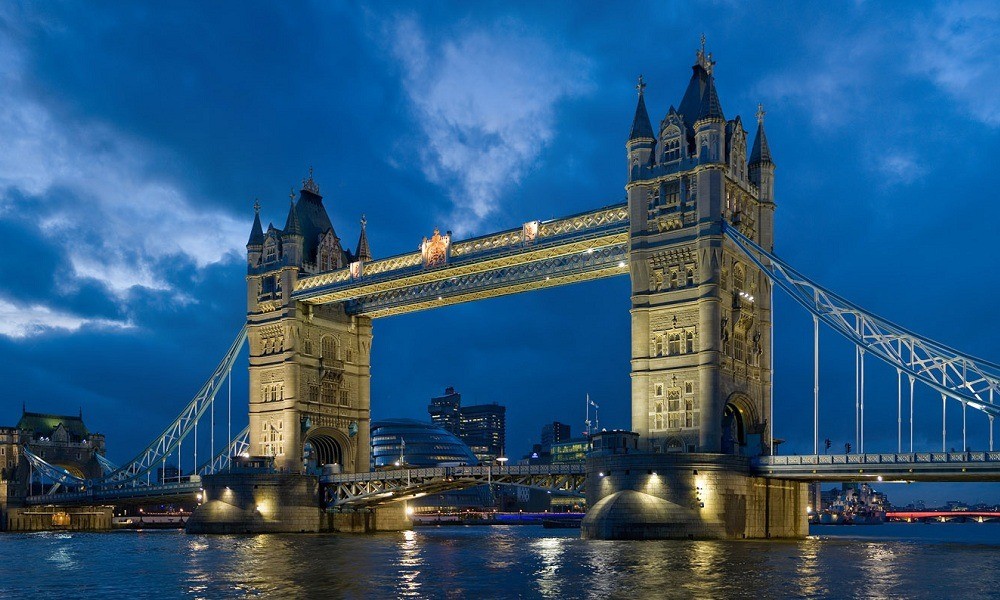 One of the world's most visited cities, London depicts an amalgamation of both ancient and modern European cultures. The buzzing capital city of England has been home to the Royal Family for a long time. Other than that, London is also known for its heritage architecture, creative art, world class museums, film festivals, high-end fashion, and delectable cuisines. Buckingham Palace, Big Ben, St. Paul's Cathedral, Westminster Abbey, National Gallery, British Museum, Tate and Tate Modern, Victoria and Albert Museum and Hyde Park are some of the popular places of sightseeing in London which can be visited while holidaying in Europe. Home to more than 1,000 galleries, London was an inspiration and setting for the rise of Shakespeare, Dickens, Orwell, Eliot. The West End is famous for music as it acts as the stage for the world's top talent and also the breeding ground for all those iconic bands like The Kinks, The Clash, and The Stones.
---
St. Petersburg, Russia
Located on the Neva River at the head of the Gulf of Finland on the Baltic Sea, Saint Petersburg is the second largest city in Russia and among the top destinations in Europe Tour Packages. Often considered as Russia's cultural capital, a trip to Saint Petersburg will prove full of cultural discoveries as it is packed with world-class establishments. The UNESCO declared the entire city center a World Heritage Site, featuring hundreds of prominent museums, cathedrals, sculptures, squares, and places of interest to explore. Hermitage Museum, one of the largest art museums in the world, Mariinsky theatre, Saint Issac's Cathedral, the Kazan Cathedral, Winter Palace, Catherine Palace, the Church of the Saviour, and the iconic Peterhof Palace are the main attractions of St. Petersburg. Besides, St. Petersburg has been home to many great Russian poets, writers, artists, and scientists.
---
Amsterdam, Netherlands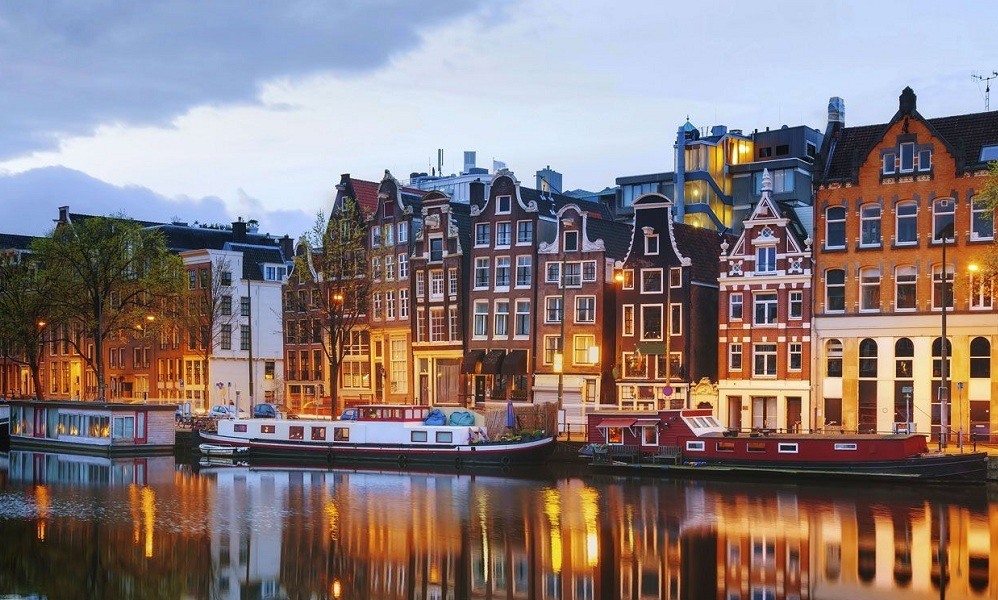 Amsterdam, the capital of the Netherlands is the perfect combination of natural beauty and man-made architectural wonders which made it into a thriving hub of business, culture and economy. Truly cosmopolitan, Amsterdam has rich and diverse culture. Often called as the Venice of North, it oozes out a European feel with the diverse interests in art, music, dance, theatre, film, photography and architecture. Being a European capital, Amsterdam is home to a variety of world-famous museums. Especially the Rijksmuseum and the Rembrandt House Museum are a must for art lovers as it boasts of beautiful collection of the famous Dutch painters. Koninklijk Paleis Amsterdam, Vondel Park, Begijnhof, Canal Belt, Bloemenmarkt and Amsterdam's West Church are the top places to visit in Amsterdam. For classical and contemporary music lovers, this European capital hosts a cultural event or festival almost every week.  Many of these events and festivals have a long tradition and are carefully preserved by the Dutch people.
---
Istanbul, Turkey
Istanbul, historically known as Byzantium and Constantinople, is the most populous city in Turkey as well as its cultural and financial hub. Straddling across Europe and Asia, Istanbul is the only transcontinental city in the world with an amalgamation of Asian and European culture. The historical city of Istanbul adorned with a vast number of museums, historical monuments, bustling markets, medieval ruins, highend restaurants, and peppy nightclubs. The Hagia Sophia, Blue Mosque, Topkapi Palace, and Galata Tower, Yerebatan Cistern, the Archeology Museum, are just some of the many attractions scattered throughout the city. It is one of the most visited destinations in the Europe.
---
Vienna, Austria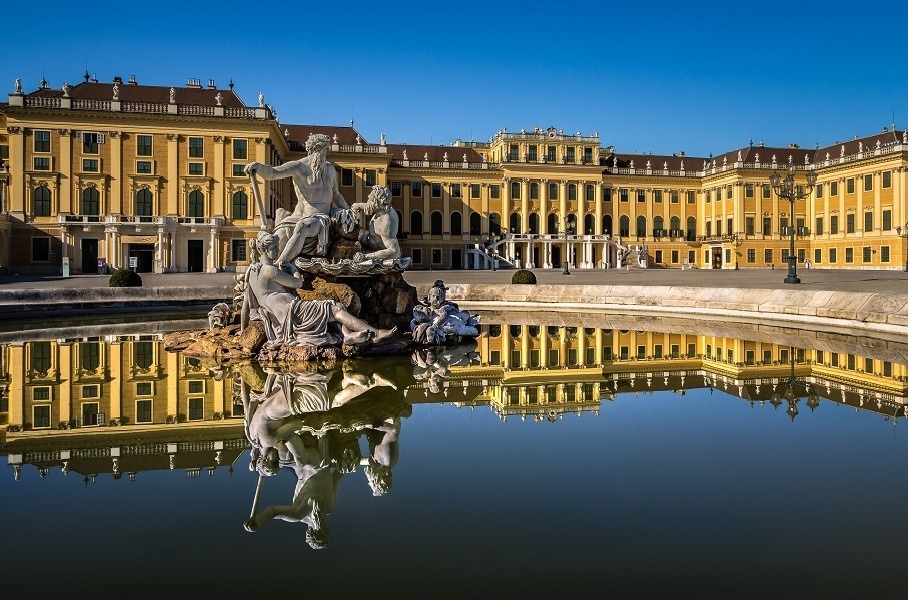 Set gracefully on the eastern banks of the Danube River, Vienna is another city which is known for its elegant European culture. The capital of the Republic of Austria is once the center of sprawling Habsburg Empire and now Austria's most important commercial and cultural. It is known for its winding cobbled streets adorned with Habsburg grandeur, rich culture, majestic museums, and astounding restaurants and cafes. This European capital is often called as the City of Music as it is home to some of the most famous composers in Western Music, such as Wolfgang Amadeus Mozart, Joseph Haydn, the Strauss family, Gustav Mahler, and more. Opera House, Hofburg Palace, Schonbrunn Palace, Museum of Fine Arts, St Stephen's Cathedral, House of Music, Belvedere Complex, Wiener Rathaus, Burggarten, Ringstrasse and Hundertwasserhaus are some of the Vienna Tourist Places that can be visited as part of Europe Packages.
---
Basel, Switzerland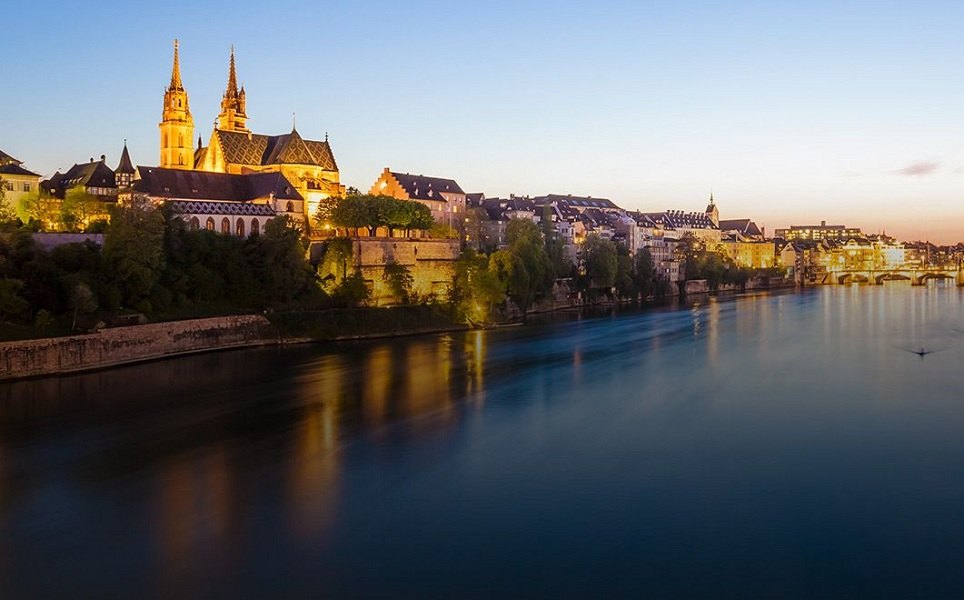 Set on the Rhine River wedged between France and Germany, Basel is a small metropolis that combines authentic Swiss quality with a multicultural population. Nicknamed as the cultural capital of Switzerland, this small city lives and breathes culture, and promotes and celebrates the arts. The city boasts nearly 40 museums within 15 square miles including the world-class Kunstmuseum, the Museum Tinguely, and the Fondation Beyeler. However, art is to be found not only in the museums but is encountered in city's many spectacular buildings designed by renowned architects.  City Hall, Basler Münster, Messeturm by Morger & Degelo, Augusta Raurica, and Bottmingen Castle are the other prominent places of sightseeing Basel during your Europe Tour. Furthermore, Basel is the home of Art Basel, the most important contemporary art fair in the world.
---
Lisbon, Portugal
Lisbon, the stunning capital city of Portugal, is one of the most charismatic and vibrant cities of Europe. It is a city that offers everything from beautiful architecture to mouthwatering food, buzzing nightlife, fun festivals and great music. The almost constant presence of sunshine and the River Tagus transforms the Portuguese capital into a mirror of a thousand colours. One can visit several museums and art galleries in and around the city. Maritime Museum, Calouste Gulbenkian Museum, Ancient Art Museum, Mouraria/Martim Moniz, Modern Art Centre, São Jorge Castle, Carmo Convent and Jerónimos Monastery are some of the popular attractions in Lisbon.  If you want to experience Lisbon culture as part of Europe Packages then Festa de Santo Antonio festival is the best time during this festival the people of Lisbon hit the streets, parading with costumes of every colour, and party to celebrate the life of their patron saint. Besides, Lisbon is also home to some of the best beaches in Europe.
---
Most Popular International Tours
Santhi is an avid traveler and primary contributor to the blogs at Trawell.in. She has explored most of the states in India and gained vast knowledge on tourist destinations in India and abroad. She also contributes content to other travel websites.