With 47 countries and a population of 742.5 million, Europe is the third most populated continent in the world and is also home to some of the world's largest and most famous cities. From eternal Rome to playful Paris and from lovely Venice to bustling London, Europe travel destinations are some of the best in the world and offer something for everyone. A visit to the European continent is visually magnificent and historically significant as it attract visitors from all parts of the world especially Indians. So, what are you waiting for? Check below the list of 12 most prominent and captivating destinations of Europe as part of Europe Tour Packages.
Paris, France
Paris is a picturesque dream destination spread on the banks of Seine River in Northern France. Often called as the City of Lights, Paris is one of the most visited cities in Europe as it is home to some iconic historical monuments, world-class museums, centuries-old churches, expansive landscaped gardens, and scrumptious food. Eiffel Tower in Paris is the most iconic monument in the world which draws millions of visitors every year with its unforgettable ambiance. Even though Paris is synonymous with Eiffel Tower, there are also some popular attractions like Louvre Art Museum, Notre-Dame Cathedral, Arc de Triomphe, Montmartre, Palace of Versailles, Palais Garnier, Quartier Latin, Disneyland, Place de la Concorde, Sainte-Chapelle and Musee d'Orsay. Besides, Paris is also known for its rich culture, haute couture, stylish shopping hubs, and gastronomy.
---
London, England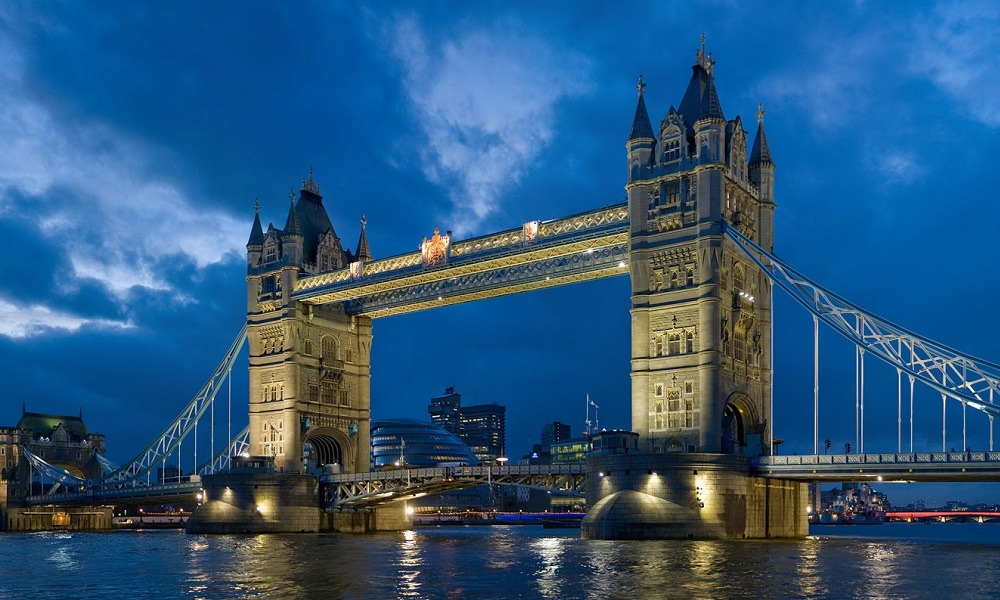 Attracting 27 million visitors every year, London is the most popular tourist destination in Europe as well as in the world. The capital city of England is brimming with history and has been home to the Royal Family for a long time. From the historic Tower of London to the modern London Eye, the city has something for everyone and is a perennial favourite with Indian travellers. Buckingham Palace, Big Ben, St. Paul's Cathedral, Westminster Abbey, National Gallery, British Museum, Tate and Tate Modern, Victoria and Albert Museum and Hyde Park are the famous attractions of London. With some of the world's best art, culture, entertainment, shopping, dining, and history make London one of the most diverse and happening cities in the world. If you are planning to explore this most happening city of England and make your holiday memorable, then book your Europe Packages as they include end-to-end services like luxurious and comfortable accommodation, planned transportation by Transport Executive, and customized sightseeing at affordable rates.
---
Rome, Italy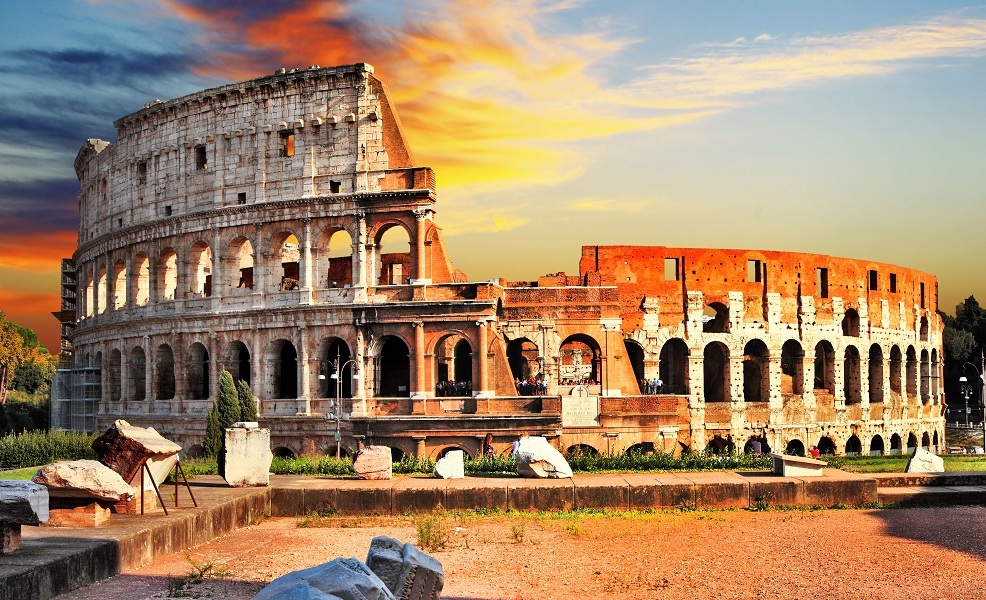 Regarded as one of world's most photogenic cities, Rome is another favourite with travellers as it is a romantic blend of culture and history spiced up with a vibrant street and nightlife. Every year millions of tourists from around the world visit the capital city of Italy to admire the treasures and masterpieces of Roman art and architecture. From its iconic ruins of Roman Forum and the Colosseum, to the Vatican Museums and St. Peter's Cathedral, Rome has so many tourist places. Besides displaying captivating architecture, these ancient ruins are centers for tourist activity and a walk along the ruins will leave you in a historic trance. Trevi Fountain, Pantheon, Spanish Steps, Sistine Chapel, St Peter's Square and Basilica are the other attractions in Rome.
---
Vienna, Austria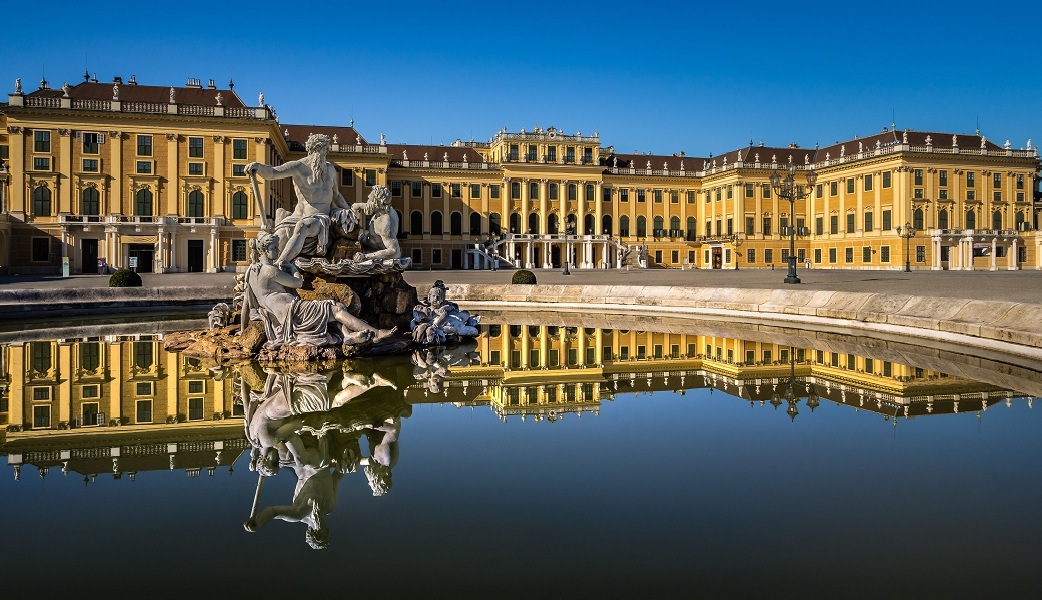 Vienna, the capital of the Republic of Austria, is one of Europe's most visited cities as it is packed with architectural wonders, rich culture, buzzing with melodious music, and streets are lined with most astounding restaurants and cafes.  It is ranked as one of the most liveable cities in the world with its inhabitants enjoying a high quality of life. Set gracefully on the eastern banks of the Danube River, Vienna was once the center of sprawling Habsburg Empire, and to this day remains Austria's most important commercial and cultural hub offering some remarkable historic sights, museums, live events and entertainment. Opera House, Hofburg Palace, Schonbrunn Palace, Museum of Fine Arts, St Stephen's Cathedral, House of Music, Belvedere Complex, Wiener Rathaus, Burggarten, Ringstrasse and Hundertwasserhaus are some of the top places to visit in Vienna.
---
Amsterdam, Netherlands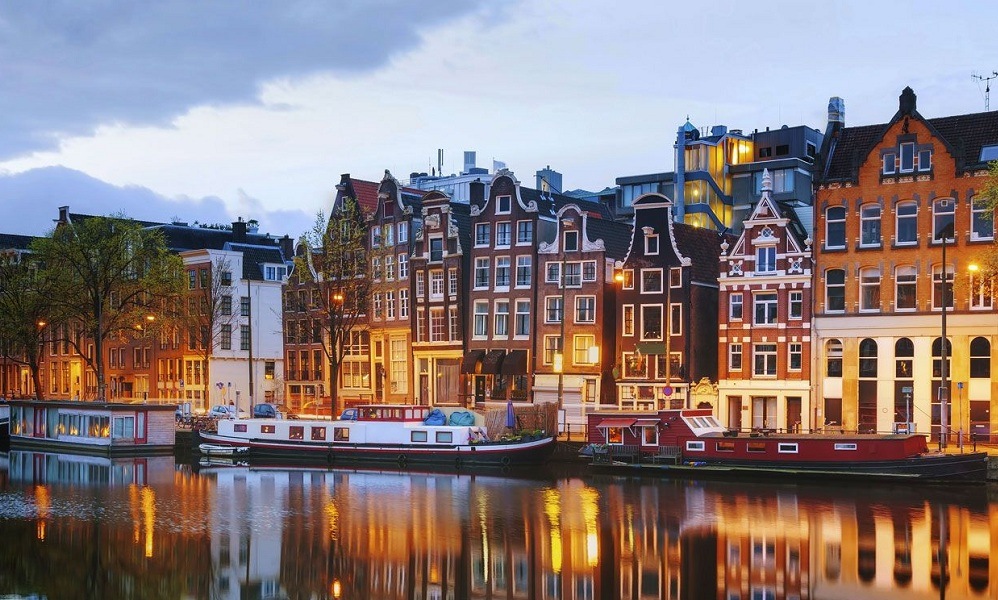 With its picturesque canal network, rich history and vibrant culture, Amsterdam, the capital of the Netherlands is one of the most popular tourist destinations in the world as well as in Europe. Often called as the 'Venice of the North' for its more than 100 canals, it is a true delight for tourists of different ages coming from different parts of the world. Koninklijk Paleis Amsterdam, Vondel Park, Begijnhof, Canal Belt, Bloemenmarkt and Amsterdam's West Church are the top places to visit inn Amsterdam. Besides its photogenic canals, luscious parks and beautiful religious buildings, the city is also home to numerous, world-leading museums like Rijksmuseum, Anne Frank House, Van Gogh Museum, and Scheepvaart Museum.
---
Venice, Italy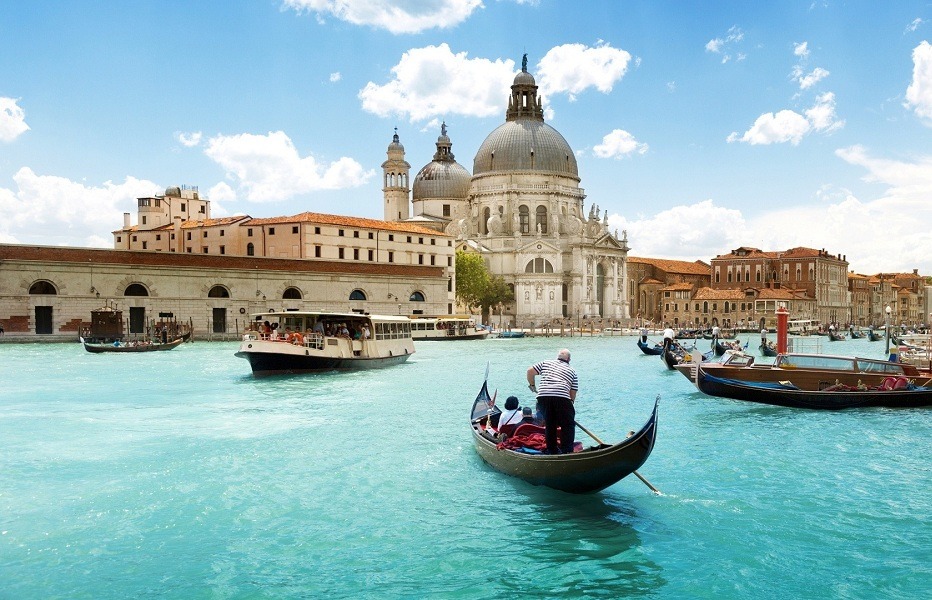 Built on 117 small islands off the coast of northeastern Italy, Venice is a city of immense beauty and historical significance. It is one of the most unique cities in Italy and also one of the most beautiful cities in the world. The sinking city is attracting millions of tourist round the year especially lovebirds due to its romantic scenery, historical attractions and serene canals. The palaces and churches reflect the glorious past of Venice that was once a wealthy trading center.
St. Mark's Basilica, Doges Palace, the Grand Canal, Bridge of Sighs, Ponte di Rialto, Gallerie dell'Accademia, Venice Lido, San Giorgio Maggiore, Piazza San Marco, Teatro La Fenice, Scuola Grande di San Rocco and Santa Maria della Salute are the top places to visit in Venice while holidaying in Europe. Don't forget to take a gondola ride down one of the canals or hop on a vaporetto and cruise the Grand Canal where you will see several Italian palazzos and museums, housed in pretty pink buildings.
---
Munich, Germany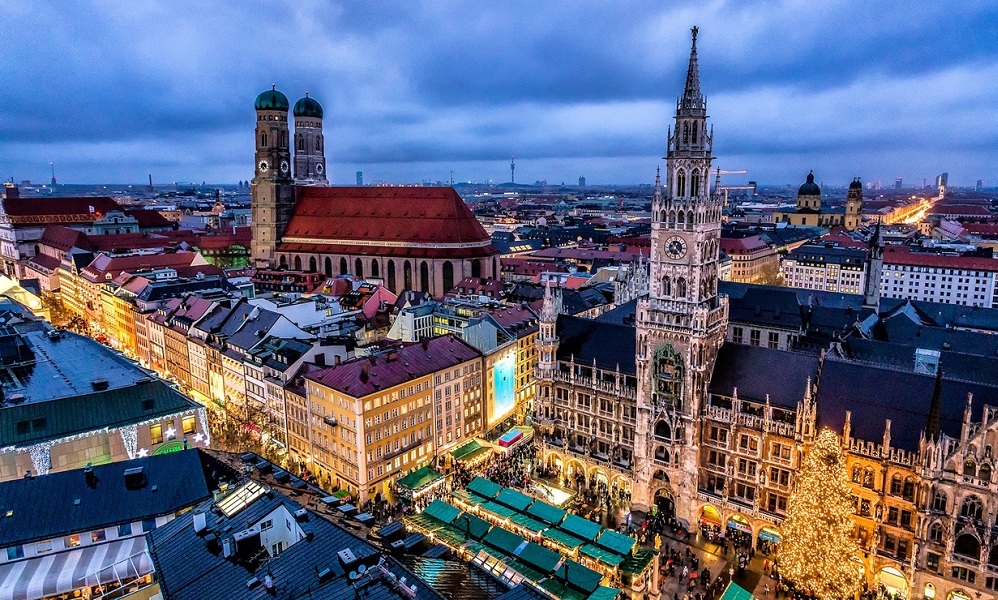 Munich, the capital of Bavaria is a fun loving city lies on the River Isar on the fringes of the Bavarian Alps. Began as a monastery, today Munich is the third largest city in Germany and among the top destinations to visit in Europe. This green city is known for its beautiful parks, opulent Baroque churches, many museums and beautiful palaces reflecting the architectural splendors of medieval Germany.
The Frauenkirche or the Church of our Lady, St Peter's Church, The Residenz, Marienplatz and the Neues Rathaus, Deutsches Museum, Alte Pinakothek, Englischer Garten, Nymphenburg Palace, St. Michael's Church, and the Olympic Park are some of the must visit places in Munich. Munich is also the city of some world-famous German exports like BMW, FC Bayern and the incomparable Oktoberfest, a two week beer festival held in every autumn.
---
Budapest, Hungary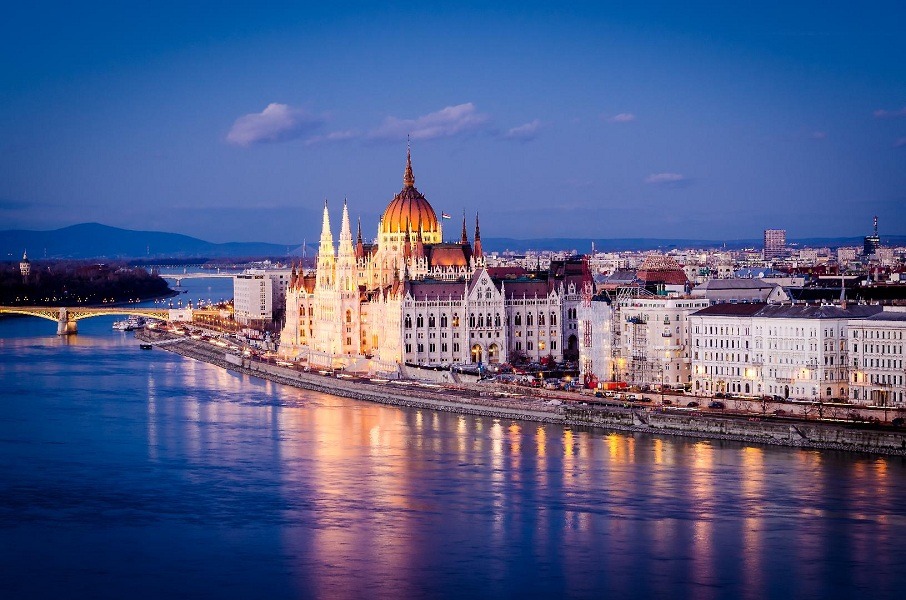 Budapest, the capital of Hungary, is a global city made up of 3 unified cities with Buda and Obuda on the west bank of the Danube and Pest on the east bank. Often called as the 'Paris of the East', much of the city has been granted UNESCO World Heritage Site status, and many visitors consider Budapest to be amongst the most beautiful cities in Europe.
The Hungary's capital is home to several attractions like the Buda Castle, a UNESCO World Heritage Site, Parliament Building, the Danube Promenade, Gellért Baths, Heroes' Square, Lake Balaton, Hungarian State Opera House, City Park, Stephen's Basilica, Fisherman's Bastion and Andrassy Avenue. Besides, Budapest is famous for its thermal springs, some of which have been used for therapeutic purposes since Stone Age.
---
Athens, Greece
Established among seven historic hills, Athens is a sprawling city widely known as the cradle of Western civilization and the birthplace of democracy. With its history of about 7000 years, the capital city of Greece presents a blend of historical and modern features. From ancient monuments and medieval churches to world-class museums and high-end boutiques, Athens offers everything to its visitors.
Acropolis, Parthenon, Byzantine Museum, the ancient Agora, the National Archaeological Museum, Temple of Olympian Zeus, the Temple of Poseidon, Erechtheion, the Temple of Hephaestus, Daphni monastery, Cape Sounion and Syntagma Square are the top places to visit in Athens, Greece. Besides, the city is vibrant with colourful nightlife and diverse shopping options.
---
Zurich, Switzerland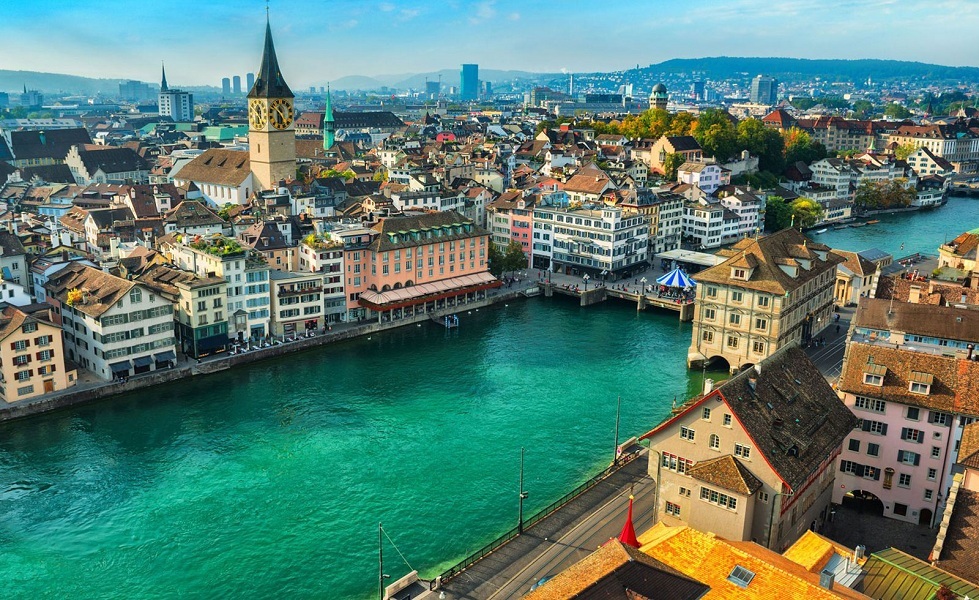 Situated on the northwestern tip of Lake Zurich, Zurich is the largest city in Switzerland and also ranks as one of the most beautiful place to visit in Europe. Known worldwide for its banks, Zurich is Switzerland's financial as well as cultural capital. Besides, Zurich has a lot of attractions including medieval architecture, cobblestone streets, cafes, museums, art galleries, and peaceful parks.
Old Town, Bahnhofstrasse, Lake Zurich, Kunsthaus Zurich, Opera House, Schauspielhaus, Tonhalle, Uetliberg, Rieterpark and Swiss National Museum are some of the top attractions in Zurich. Zurich Zoo is considered to be the best in Europe and also has a separate petting zoo for the kids. Also, there are several churches in the city, notable amongst them are the Grossmunster Church and St. Peter Church.
---
Barcelona, Spain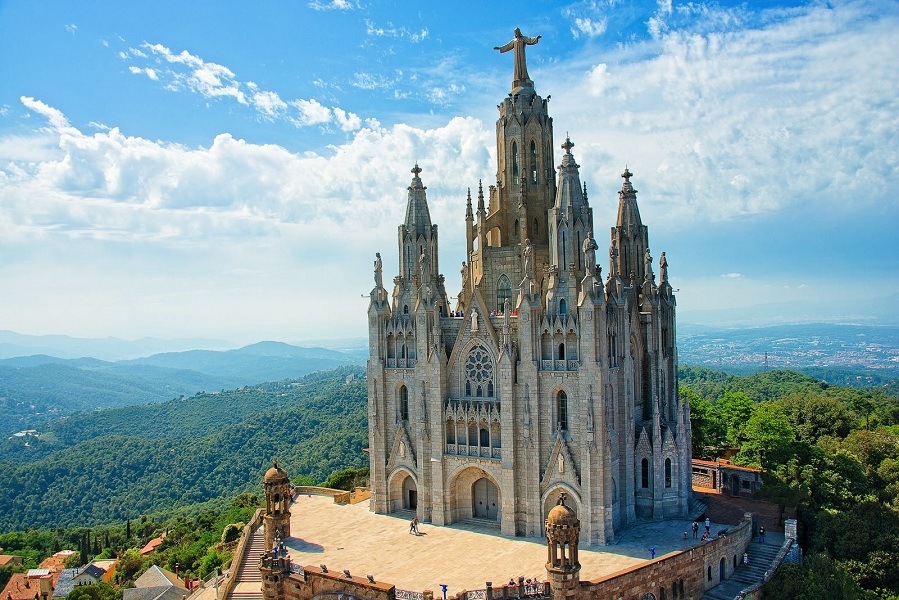 Located along the Mediterranean Sea, Barcelona is the vibrant capital city of Catalonia and also Spain's second city. This modern metropolis is a favourite city for most travellers visiting Spain as it is packed with rich culture, fantastic art and architecture, tasty local cuisine, attractive beaches, buzzing nightlife and eye popping sightseeing attractions. This cosmopolitan and bustling heart of Catalonia has almost everything any holidaymaker would desire.
Basilica de la Sagrada Familia, La Rambla, Barri Gòtic, Casa Batllo, Casa Mila, City Beaches, Park Guell, Barcelona City History Museum, Montjuic, and Monestir de Pedralbes are the top places to visit in Barcelona during your honeymoon tour in Europe.
---
Brussels, Belgium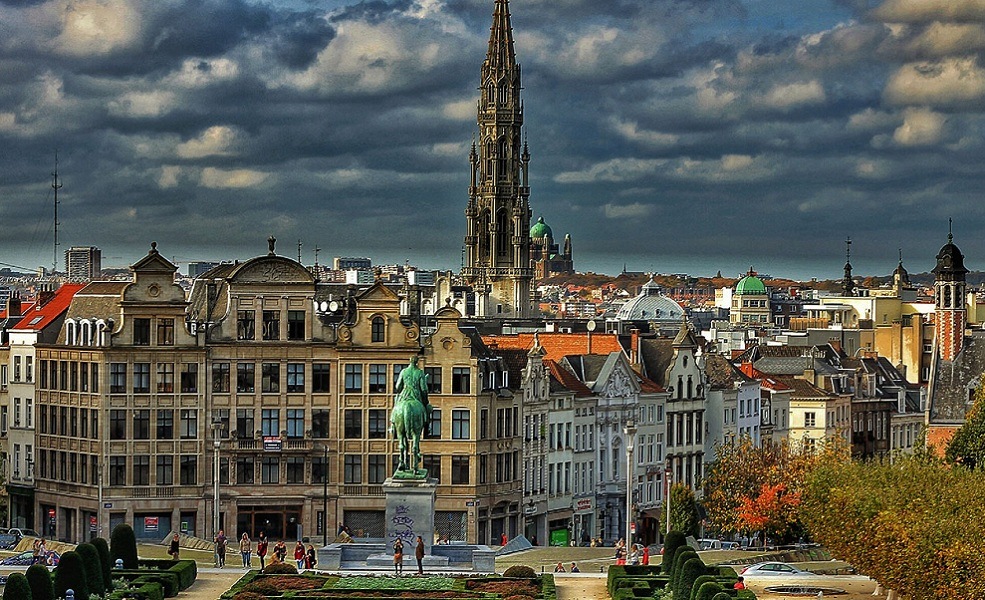 Brussels is an easy going capital city of Belgium and the administrative hub of European Union. It is also the principal seat of the Belgian Royal Family. Brussels is a charming place with stunning architecture and fascinating history. Grand facades, magnificent cathedrals, some amazing museums and imposing Atomium, there are so many places in Brussels. The Grand Place, Atomium & Mini Europe, St. Michael Cathedral, Notre Dame Du Sablon, Le Botanique, Palais Royal, Royal Museum of Fine Arts, Manneken Pis, Jardin du Petit Sablon, and Mont De Arts are the popular Brussels Tourist Places. Besides, Brussels is also famous for its Belgium chocolates.
Top International Tours:
Santhi is an avid traveler and primary contributor to the blogs at Trawell.in. She has explored most of the states in India and gained vast knowledge on tourist destinations in India and abroad. She also contributes content to other travel websites.