With 50 different states, the United States of America is one of the most famous and frequented countries among travelers around the world, especially backpackers. The country has it all, right from the UNESCO World Heritage Sites, and historical monuments, to lip-smacking food, world-renowned Hollywood movies, and natural wonders. Apart, the USA has a large cultural and historical heritage, and these cultures are all celebrated through various festivals and events that offer a great chance to mingle with the locals and get a taste of the region's culture in the process. If you are a cultural enthusiast, then attend the festivals of America that range from music festivals, and cultural festivals to food and wine festivals as part of USA Tour Packages. Among so many festivals, we've rounded up the top festivals that deserve a place on your itinerary during your visit to the United States of America.
Kutztown Folk Festival
The Kutztown Folk Festival is one of the oldest and biggest folk festivals celebrated in the USA. Originating in the 1950s, this festival aims to give the most enriching experiences to the visitors and acquaint them with the fascinating traditions of Pennsylvania Dutch culture and the way they live their lives. Celebrated for nine days in July, this festival takes place in Kutztown, Pennsylvania in the USA. The event features authentic folklife demonstrations, a wide variety of Pennsylvania Dutch food, over 200 nationally recognized, juried folk artists and traditional American artisans, a wide range of children's activities, music, dancing, etc. The festival also houses the largest quilt sale in America and has an internationally attended Quilt Auction of top prize-winning quilts. This nine-day festival had been featured twice in National Geographic and has been called "one of the most unique festivals on the East coast" by the Washington Post.
---
New Orleans Mardi Gras
Mardi Gras Festival is one of the more colorful and thrilling events celebrated in New Orleans, Louisiana in the USA. This festival is celebrated in February and March that stretches for about two weeks before and through Shrove Tuesday, the day before Ash Wednesday. The festival is marked by grand parades, giant floats, flashy costumes, masquerade balls, street parties, live jazz music, and overflowing food and booze. Festival-goers throw colorful party cups and other light objects in the air to celebrate the festival, and the dress code for this festival consists of the colors gold, purple and green which signify power, justice, and faith. Nearly 1.4 million people join Mardi Gras making it one of the most attended festivals in America.
---
Albuquerque International Balloon Fiesta
Held in New Mexico, the Albuquerque Balloon Fiesta is one of the largest hot-air balloon festivals in the world. Celebrated every year during early October since 1972, it is spread over 9 days, and up to 500 balloons are flown every year. Imagine witnessing scores of hot air balloons of all possible shapes, sizes, and colors gliding through the crisp fall air and filling the early morning sky. Obviously, the mass ascension that features over 500 hot air balloons soaring above the 78-acre Balloon Fiesta Park is one of the world's most photographed events. Apart, the event also features a tremendous amount of music and entertainment across three stages, with activities including skydiving shows, balloon races, chainsaw carving competitions, fireworks, and more. Besides, the event will allow you to fly up in a hot air balloon.
---
Burning Man Festival
Burning Man Festival is an annual event that takes place every year at the end of August for 9 days in the remote desert of Black Rock City, Nevada. One of the most unique and famous festivals in America, the festival started back in the year 1986, with the burning of a wooden figure of a man on a beach in San Francisco with only 20 people attending the event. But now, the festival is frequented by over 70, 000 people making it one of the most unique and famous festivals in America. Every year, the massive dry lake bed of the Black Rock Desert in Nevada is transformed into "Black Rock City" for one week which is filled with camps, and incredible art installations that are based on ten principles like self-reliance, self-expression, gifting, etc. The festival is celebrated with musical performances, local cuisine, and people dressed up in exquisite costumes according to the theme of the year.
---
Aloha Festival
Celebrated across the Hawaiian Island annually, the Aloha Festival is the only statewide cultural festival celebrated in the USA to keep alive the Hawaiian culture and traditions. It is a month-long festival and it features over a hundred events including Hula performances, street parties, art and craft exhibitions, floral parades, dance, and music performances as well as some food tasting and workshops to learn about the Hawaiian culture. The celebrations are done on one island instead of being celebrated on different islands. Attracting a large number of crowds, it is one of the fun-filled festivals celebrated in the USA which is ideal for all types of travelers like families with kids.
---
Coachella Valley Music and Arts Festival
The Coachella Valley Music and Arts Festival is one of the biggest and most famous music festivals in the USA as well as in the world. This event is celebrated over 2 weekends in April at the Empire Polo Club in Indio, California. This annual event brings in people from all over the world, and a large number of the world's top artists, across different genres, come together for a week-long celebration of music. Furthermore, you may find yourself standing right next to renowned celebrities who come here to enjoy the great music and the delicious food stalls. The annual event also showcases beautiful art installations and sculptures.
---
Lollapalooza
One of the best music festivals in USA, Lollapalooza is an annual four-day music festival held at Grant Park in Chicago. It was originally started as a touring event in 1991, but later the permanent location was made in Chicago. Observed in the month of July, this massive event gives you an opportunity to enjoy a diverse music genre which also provides a platform for non-profit artists to perform. This festival also hosts big celebrity names like Childish Gambino, Lil Wayne, and Ariana Grande with wild energy. Don't miss to be a part of this event if you are holidaying in Chicago during July.
---
South By Southwest (SXSW)
South by Southwest (SXSW) is an annual festival which is a combination of music, film screening, interactive media, and conferences. Observed in mid-March in Austin, Texas, this event lasts for 10 days that draws large crowd who gather around for the love of music and films and to witness their favorite celebrities who come alive. It is also one of the true trend-setter events in the world of music and media and among the best American festivals that one must-attend while holidaying in Austin.
---
Boston Seafood Festival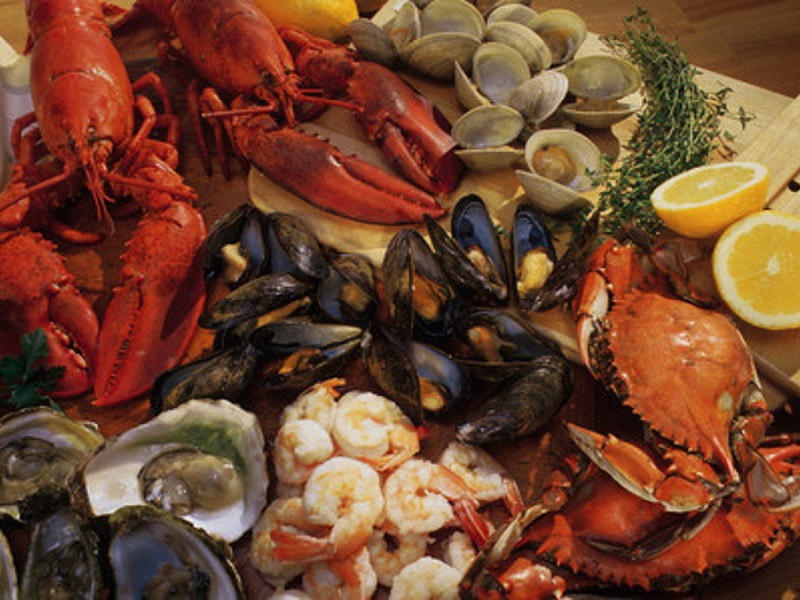 Our list of the top festivals in America won't be complete without mentioning the Boston Seafood Festival. It is one of the top cultural festivals in the USA to celebrate Boston's long relationship with seafood, and what it means to the people, in terms of income and their diet as well. This event also brought education and engagement to Boston's historic Fish Pier in this beloved summer tradition since 2012. Every August, this historic fish pier is filled with chef demonstrations, a traditional lobster bake, oyster shucking contests, roving pirates, live music, a Harpoon beer garden, children's activities, and more. Also, this event is supported by an array of hotels, restaurants, wholesalers, and retail locations.
---
Sundance Festival
Observed in January every year, the Sundance Film Festival is an annual film festival held at Park City, Utah, USA. Organized by the Sundance Institute, it is one of the largest independent film festivals in the United States, which was attended by more than 400, 000 people. Filled with renowned filmmakers, actors, veteran Hollywood patrons and movie enthusiasts, this is the place where world premieres are screened, and deals are made to decide which movies the world will see in the upcoming year. With many different awards being given, this event has become one of the premium film festivals for both feature films and short films. It is one of the best places to go if you are interested in films, film making and basically anything about the world of movies.
---