With the onset of spring, March is an ideal month for a nice holiday throughout India as it has pleasant weather and is also the time for many festivals and fairs celebrated in the country. With the warm sun and cool winds, March is just the perfect time to witness the dense woods of Central India, lush green tea estates of North-East, stunning beaches on the Arabian Coast and majestic hills of South as part of India Packages. For those who love adventure and water sports, this is the great time to visit the adventure sport destinations of India. If you want to begin your holidays in a colourful way, then join in the celebrations of Holi, the festival of colors. Though the festivities take place all over the country, the Holika Dahan in Udaipur, Holi in Mathura & Vrindavan and Lathmar Holi in Barsana have their own unique charm.
Here is the list of top places to visit in March in India.
Rishikesh, Uttarakhand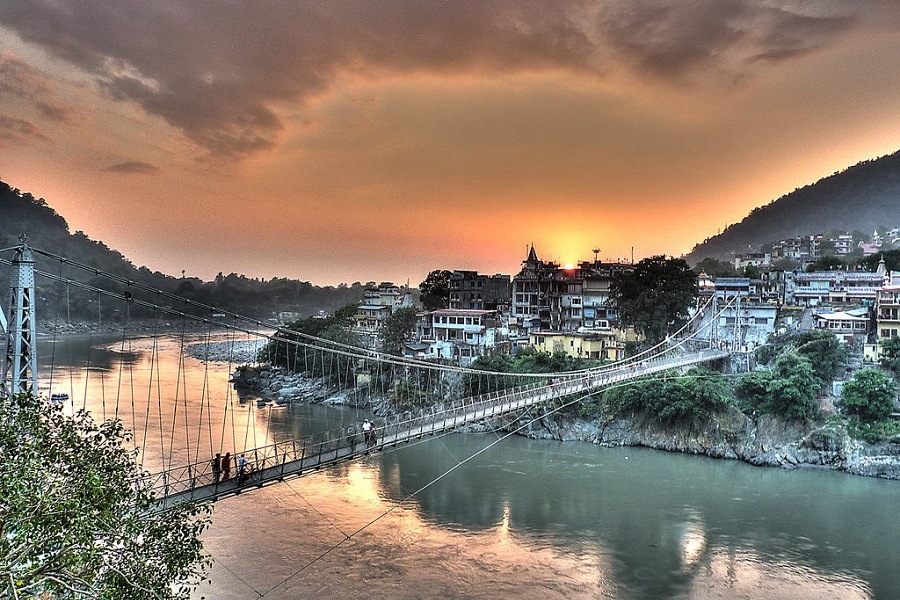 Fondly called as the Yoga Capital of India, Rishikesh is one of the most popular places of pilgrimage in India and among the top places to visit in Uttarakhand. Situated on the banks of River Ganges, Rishikesh is a paradise for travellers as it is home to many ancient temples, popular cafes, yoga ashrams and adventure sports like whitewater rafting, camping and trekking. Apart from all these, Rishikesh is also popular for the International Yoga Festival which is held every year during the first week of March. Tourists from all around the world visit Rishikesh in order to attend the International Yoga Festival and also try their hand at exciting water sports opportunities, and indulge in Ayurvedic spa treatments as part of Rishikesh Tour Packages. Triveni Ghat, Neel Kanth Mahadev Temple, Swarganiwas Temple, Lakhman Jhula, Nilkanth Mahadev Mandir, Neer Gaddu Falls and Bharat Mandir are some must visit Rishikesh Tourist Places.
---
Havelock Island, Andamans
Havelock Island is among the prettiest islands in the cluster of Andaman & Nicobar Islands, one of the best Honeymoon destinations in India. With its exotic white sandy beaches, rich coral reefs and exciting nature make Havelock one of the top tourist places in Andamans. The main attraction of Havelock Island is Beach No. 7, also known as the Radhanagar Beach which was ranked in 2004 as one of the best beaches in Asia and 7th best beach in the world by Time Magazine. Elephant Beach and Kalapathar Beach are the other popular beaches in Havelock that can be visited as part of Andaman Tour Packages. With temperature not hovering over 20 degrees and cool ocean breezes flowing throughout the day, this picturesque island has very clear water during March making it the best time for many water-based sports especially Scuba Diving & Snorkeling.
---
Most Popular Tours to visit in March
---
Mathura & Vrindavan, Uttar Pradesh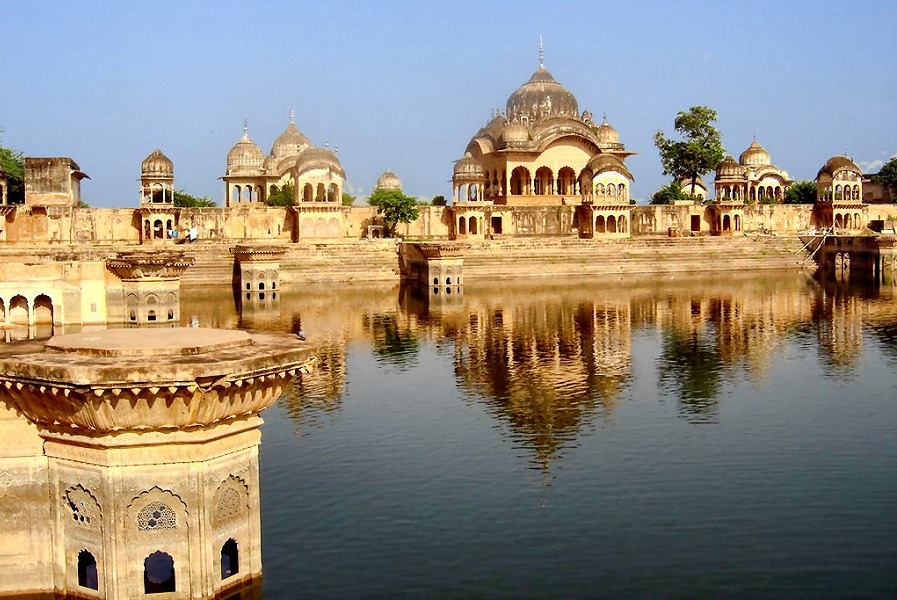 Another popular place to visit in March in India is Mathura and Vrindavan as it is the time to celebrate the most colourful and joyous Holi festival.  Mathura is the sacred city where Lord Krishna was born while Vrindavan is the place where he spent his childhood.  Mathura is one of the seven ancient religious cities (Saptha puri) in India while the other six are Ayodhya, Haridwar, Varanasi, Kanchipuram, Ujjain and Dwarka. Krishna Janma Bhumi, Dwarkadheesh Temple, and Gita mandir, Kusum Sarovar, Vishram Ghat in Mathura and Ranganathji Temple, ISCKON Temple, Radharaman Temple and Banke Bihari Temple in Vrindavan are the must visit places near Delhi. These two destinations are one of the popular pilgrimage places in India. The week long celebrations of Holi in these temple towns are extremely famous throughout the country which attracts tourists and pilgrims from all over the world.
---
Ooty, Tamilnadu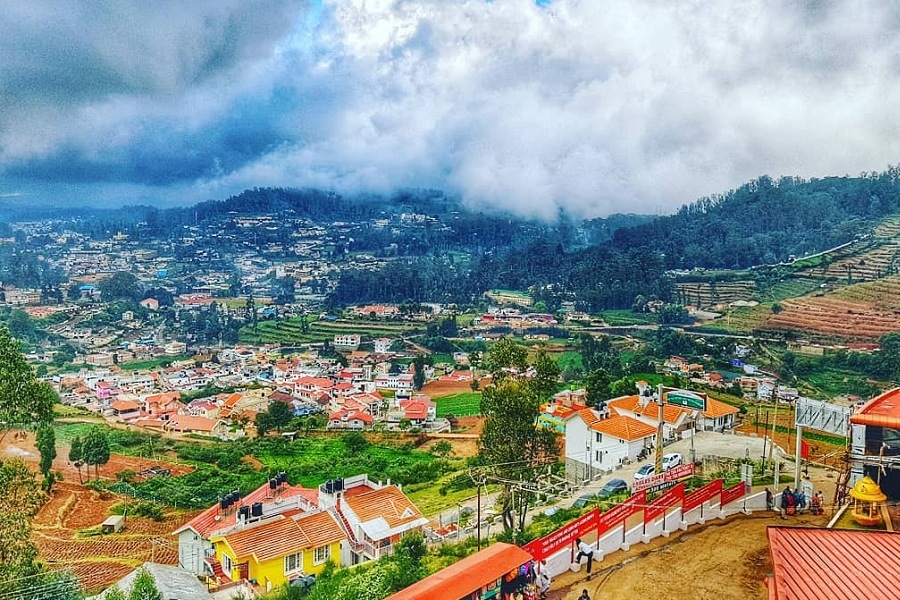 Often referred to as 'Queen of hill stations', Ooty is one of the top hill stations in South India and among the best tourist places near Bangalore. Although Ooty is a round year destination but March is just perfect time to visit this honeymoon capital as the mist and smog would have disappeared during March and one can get clear views of surrounding plains. The rolling hills, splendid green deep valleys and the misty landscapes attract large number of tourists to this lovely hill station. Ooty Lake, Botanical Garden, Rose Garden, Wenlock Downs, Pine Forest, Doddabetta Peak, Emerald Lake, Pykara Dam, Pykara Falls, Avalanche Lake & Sanctuary are the top places to visit in Ooty. Don't forget to take a ride on the toy train, known as Nilgiri Mountain Railway that runs from Mettupalayam to Ooty as part of Ooty Tour Packages. There are many astounding resorts in Ooty that will make your stay even more worthwhile in this magical land of Ooty.
Book Here: Ooty Cab Packages
---
Ranthambore, Rajasthan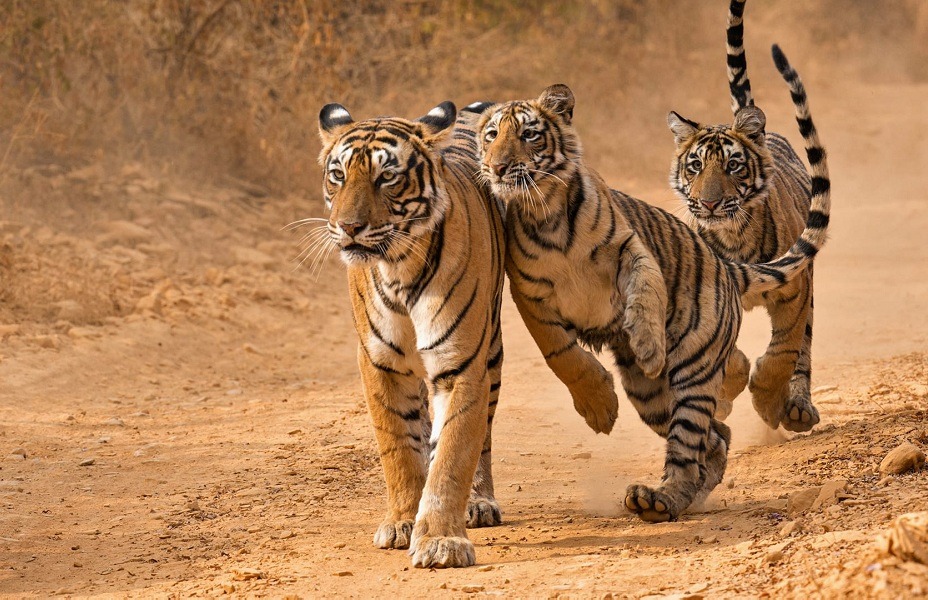 Though September to February is the appropriate time to visit Rajasthan but March is the month for wildlife buffs to visit this dessert state. The most popular wildlife destination in Rajasthan is the Ranthambore National Park. It is one of the largest and most renowned national parks in Northern India and among the best Rajasthan Tourist Places. During the onset of summer in Rajasthan the place has fewer tourists so it becomes easier to spot the majestic predators in its natural habitat. Besides, the evenings of March makes the place more beautiful with colorful birds. One can also visit Ranthambore Fort, Jogi Mahal and Rajbagh Talao in Ranthambore as part of Rajasthan Tour Packages.
---
Goa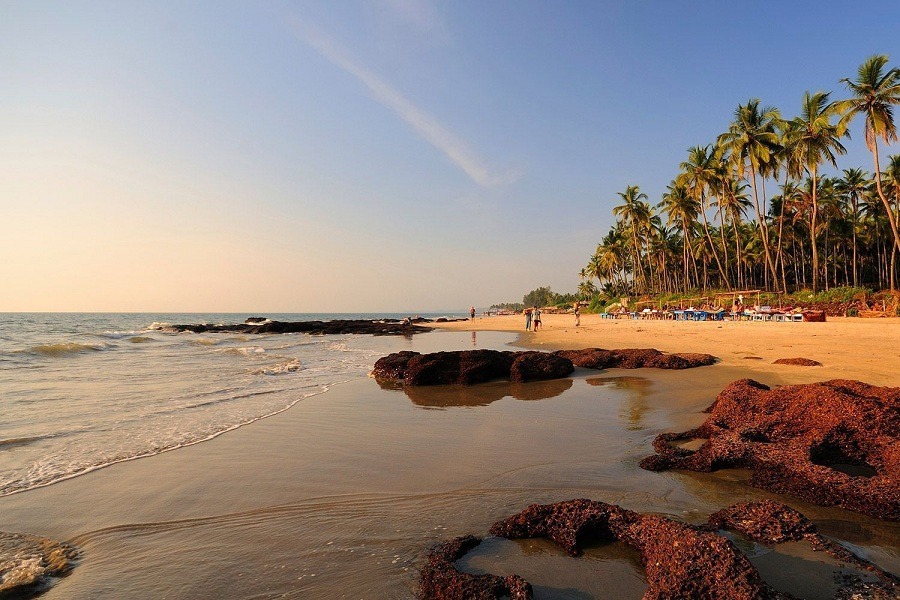 If you want to avoid the maddening crowds and take rest on the gorgeous beaches of Goa, then March is the right time for you to visit Goa. Goa is considered as one among the best beach destinations in India and one of the top Indian destinations preferred by foreigners. With pleasant weather, less crowds and affordable prices, make a visit to Goa in March is one of the smartest moves you can as it is also the time to witness the vibrant Shigmostav and Goa Carnival. Referred as Goa's biggest religious Hindu festival, Shigmo or Shigmotsav is the state's version of Holi and is filled with bright decorations, parades, singing, dancing, and colors. Apart from the festivities, one can also take a tour to some of popular Goa places to visit like Colva Beach, Aguda Fort, Baga Beach, Basilica of Bom Jesus, Se Cathedral etc. while holidaying in Goa.
Book Here: Goa Cab Packages
---
Coorg, Karnataka

Amidst imposing mountains with a perpetually misty landscape, Coorg, among the popular 2 -day trips near Bangalore, is one of the few places to visit in Karnataka that are at prime beauty throughout the year but March is certainly the best time to visit this Coffee County.  During March, the temperature doesn't go higher than 40°C which makes it perfect for sightseeing and is also the time to enjoy the bloom of tea plantations and spice plantations. With mildly cold and low humidity levels make March the best time to visit Coorg for trekking. Abbey Falls, Iruppu Falls, Bylakuppe, Talacauvery, Dubare Elephant Camp, and Omkareshwara Temple some of the stunning places to visit in Coorg as part of Coorg Tour Packages.
Book Here: Resorts in Coorg
---
Tawang, Arunchal Pradesh
A hidden beauty in the North-east India, Tawang is a beautiful town situated in the extreme northwest corner of Arunachal Pradesh. During March, Tawang is a favorable destination for travellers who want a quiet and peaceful vacation amidst the snow clad Himalayas. One of the most mesmerizing places to visit in Tawang is the Tipi Orchid Sanctuary which blooms in March with hundreds of varieties of orchid. The famous and much sought out Tibetan festival, Losar, is also held in the months of February-March here. March is the right time to visit the place for trekking and other outdoor activities as all the routes will be open, very less chances of landslides, and pleasing climate. Apart from its natural scenic beauty, Tawang also houses 400 year old monastery Tawang Monastery, Sela Pass, Taktsang Gompa, Gorichen Peak, Shonga-tser Lake, Nuranang Waterfalls, and Bumla Pass.
---
Hampi, Karnataka
Hampi, a renowned UNESCO World Heritage Site, is one of the most popular heritage sites in India that can be visited in March as the climate is mild enough to make sightseeing easier. The former capital of Vijayanagara Empire is known for its ruins of palaces, temples and royal buildings. The most prominent places to visit in Hampi are Vittala Temple, Krishna Temple complex, Narasimha, Ganesha, Hemakuta Hill Temples, Achyutaraya Temple, Pattabhirama Temple, Royal Enclosure and Zenana Enclosure. Another main advantage of visiting Hampi in March as part of Hampi Tour Packages is Holi.  Held for 2 days, locals as well as tourists gather in the streets to splash colors and dancing to the drum beats followed by a nice dip in Tungabhadra River.
Book Here: Car Rentals in Bangalore
---
Varanasi, Uttar Pradesh
Well known as Kashi and Banaras, Varanasi is  one of most famous religious and pilgrimage places in India. Situated on the banks of holy Ganges River, the world's oldest continually habited city of Varanasi is surely a place for those who want to explore the mystical side of India as it is regarded as one of seven holy cities of Hinduism. The iconic attraction of this holy city is Ganga Aaarti. If you want to watch the iconic Ganga Aaarti without the hustle of the crowd then plan a Varanasi Trip during March as it is the lean period. Kashi Vishwanath Temple, Dasaswamedh Ghat, Assi Ghat, Ramnagar Fort, Kedar Ghat, Harischandra Ghat, New Viswanath Temple, and Manikarnika Ghat are the popular places to visit in Varanasi.
---
Golden Triangle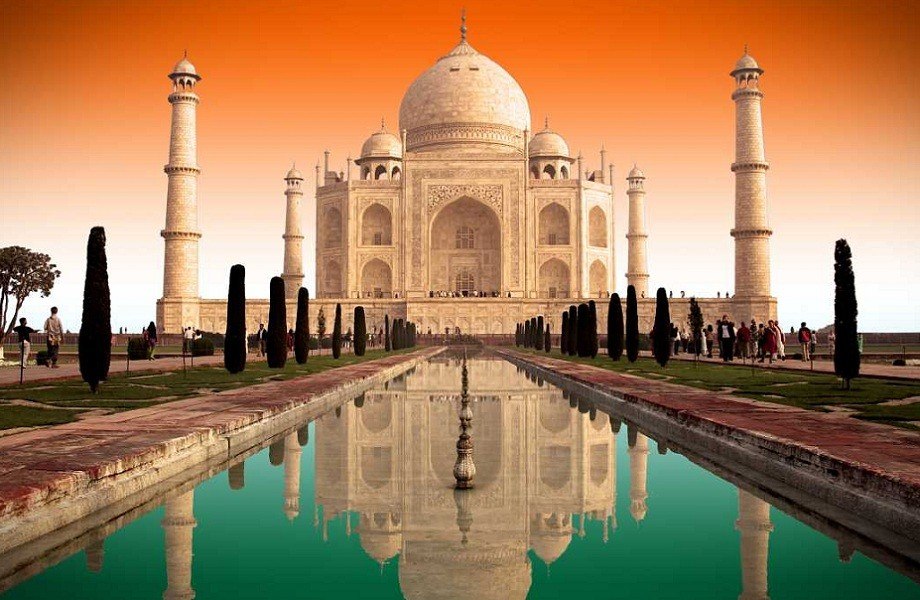 March is the suitable time for the people who want to enjoy a hassle free Golden Triangle Tour as this is the exam time for students, which ensure fewer crowds in important tourist attractions in Jaipur, Delhi as well as in Agra, among the top tourist places in India. The climate will still be pleasing to enjoy long outdoor sightseeing, shopping and other activities. Comprising Delhi, Agra and Jaipur, Golden Triangle Tour is the most popular tourist circuit in India and among the most sought after honeymoon packages in India. One can visit India Gate, Red Fort, Jama Masjid, Chandni Chowk, Qutub Minar, Akshardham Temple, Lotus Temple, Taj Mahal, Agra Fort, Amber fort, City Palace, Jantar Mantar, Hawa Mahal, and many more. March is also the time to attend some significant festivals like Jaipur Elephant Festivals and Holi.
---
Gokarna, Karnataka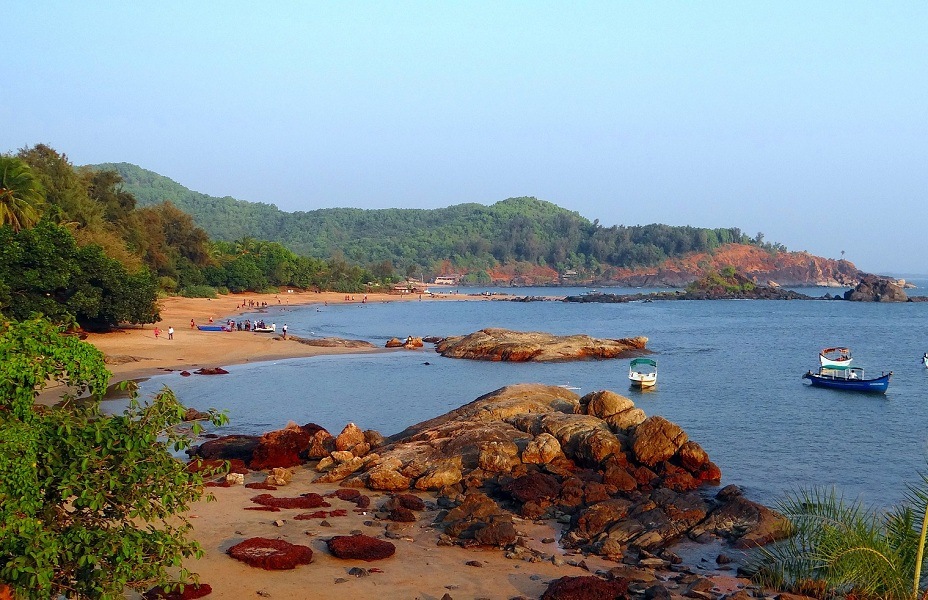 Situated on the coast of Karwar, Gokarna is a famous pilgrimage center and also one of the top destinations to visit as part of Karnataka Tour Packages. With its pristine beaches and breathtaking landscapes, Gokarna is a newly found hub for beach lovers and hippies. Mahabaleshwar Temple, Om Beach, Kudle Beach, Gokarna Beach, Half Moon Beach and Paradise Beach are the top places to visit in Gokarna. Of the 5 beaches, Om beach is extremely popular which gets its name due to the natural formation of the holy Om symbol. March is the best time for pilgrims to witness the grand Mahashivratri celebrations in Gokarna, among the most famous places to experience Karnataka Tourism.
---
Rameshwaram, Tamilnadu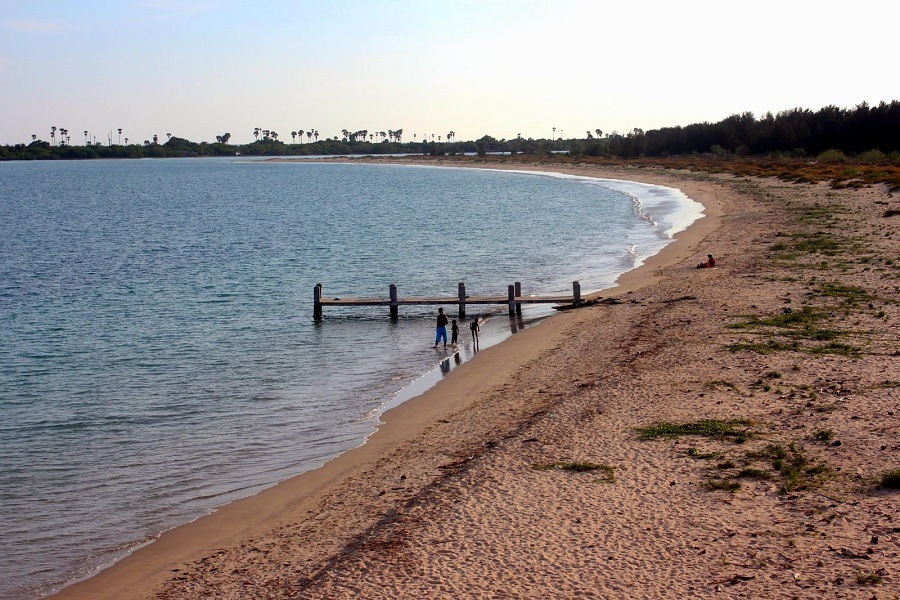 Home to Sri Ramanatha Swamy Temple, Rameshwaram is one among the holy Char Dhams for Hindus across the world and one of the top pilgrimage places in Tamilnadu. Dedicated to Lord Shiva, Rameshwaram Temple is one of the most famous Shiva shrines in India and also one of the must include places in Rameshwaram Tour Packages. Besides, this island town is also known for its cool beaches. March is the right month to enjoy the pleasant climate of this absolutely serene and gorgeous town along with Mahashivratri festivities. Ramanathaswamy Temple, Gandhamadhana Parvatham, Adam's Bridge or Rama Setu, Ariyaman Beach, Water Bird Sanctuary, and Annai Indira Gandhi Road Bridge are the important places to visit in Rameshwaram.
Also Read: 13 Most Popular Tourist Places in Tamilnadu
Santhi is an avid traveler and primary contributor to the blogs at Trawell.in. She has explored most of the states in India and gained vast knowledge on tourist destinations in India and abroad. She also contributes content to other travel websites.