Often referred to as 'Scotland of India', Coorg or Kodagu, is a haven and a cozy place snuggled in the Western Ghats of Karnataka. With its misty hills, lush greenery, pleasant climate, breathtaking waterfalls, exotic wildlife, coffee, and spices plantations, Coorg is one of the most sought-after tourist places in India with a lot to offer from just scenic essence to a multitude of activities to indulge in. While in Coorg, travelers must enhance their trip by choosing the best Coog Resorts to pamper themselves with opulence amidst picturesque vistas. Known for exuberant amenities, these resorts render the guests comfort along with the unique country life amenities including meditation, Ayurvedic centers, reading lounge, an activity room, etc. Here are the 5 best resorts in Coorg that travelers can choose to make their Coorg Trip worth it! Trawell.in offers Coorg Holiday Packages with your choice of resorts and hotels.
These resorts are shortlisted based on their amenities, location, and value for money offered. Explore our Coorg Travel Guide for more details on planning your best trip to Coorg.
Paddington Resort & Spa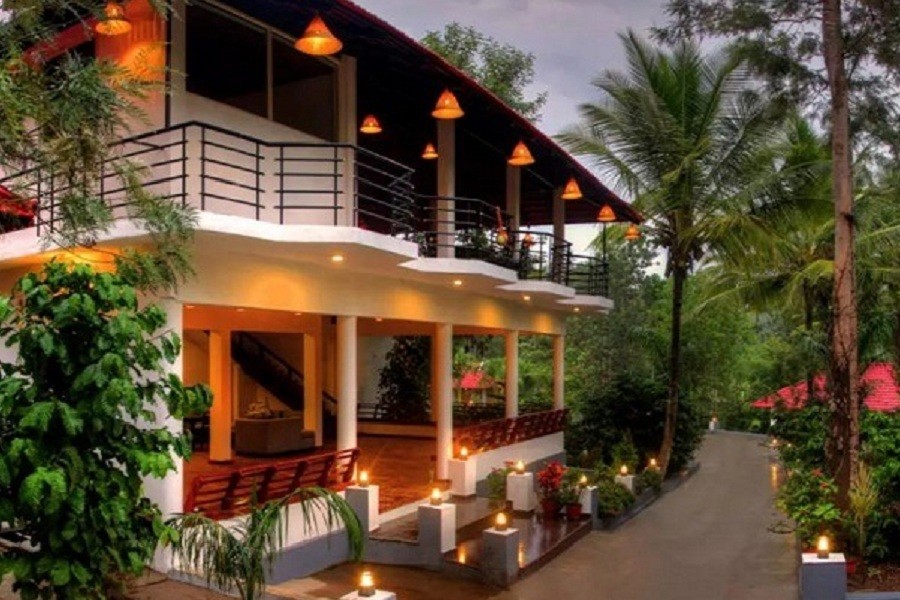 Paddington Resort & Spa is a 4-star property conveniently positioned at Kushalnagara in Coorg. Nestled in the midst of a dense jungle, this resort is an ideal stay for all nature lovers to spend time in the lap of Mother Nature. The property features 29 thematic cottages equipped with TV, tea/ coffee maker, Wi-Fi, and in-room safe. The resort also features an in-house restaurant, swimming pool, state-of-the-art fitness center, and spa. Besides, the Paddington Resort offers activities like plantation tours, cycling, outdoor games like rifle shooting, archery, rope activities, zip line, etc for the guests. The resort also makes special arrangements like candlelight dinner for honeymooners. Chikliholle Falls (2.5 km), and Dubare Elephant Camp (12 km), among the top places to visit in Coorg, are located close to the property.
---
Heritage Resort
If you're looking for a budget resort in Coorg where you can plan a quiet weekend tour, then Heritage Resort is the place for you as it boasts of a secluded location in the remotest corners of Madikeri. Set amid lush green forests, tea/coffee plantations, and misty hills, this resort is an ideal refuge from the hustle-bustle of the city life and will bring you closer to nature. Heritage Resort Coorg is home to 26 rooms that are tastefully furnished and fitted with modern facilities such as in-room LCD television, in-room dialing facility, tea and coffee makers, safety deposit lockers, and more. It also features an outdoor pool, a fitness center, and a multi-cuisine restaurant that serves the delectable meal. Besides, the resort organizes activities like champagne breakfasts, coffee trails, picnics, and bicycle tours for their guests.
---
Coorg Cliffs Resort & Spa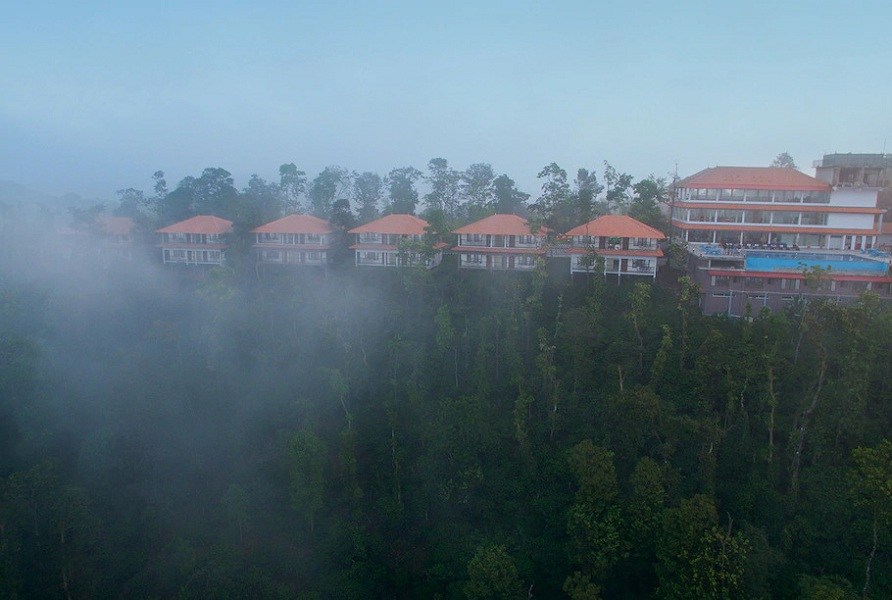 Located at an altitude of about 3398 feet, Coorg Cliffs Resort is considered to be one of the most sought-after resorts in Coorg, one of the popular places to visit in Karnataka. The resort is covering over 9 acres and is designed for both business and leisure travel. Set atop a hill, the resort is surrounded by lush greenery, colorful gardens, and soothing natural beauty. Coffee and spices plantation that swirling around the resort offers a treat that can only be described spectacular. The resort is home to 30 rooms that are tastefully furnished and provide with all amenities. The resort has an outdoor swimming pool, fitness center, restaurant, evening entertainment, and a 24-hour front desk. One can also enjoy activities like cycling, fishing, nature walk, and plantation trail here.
---
Parampara Resort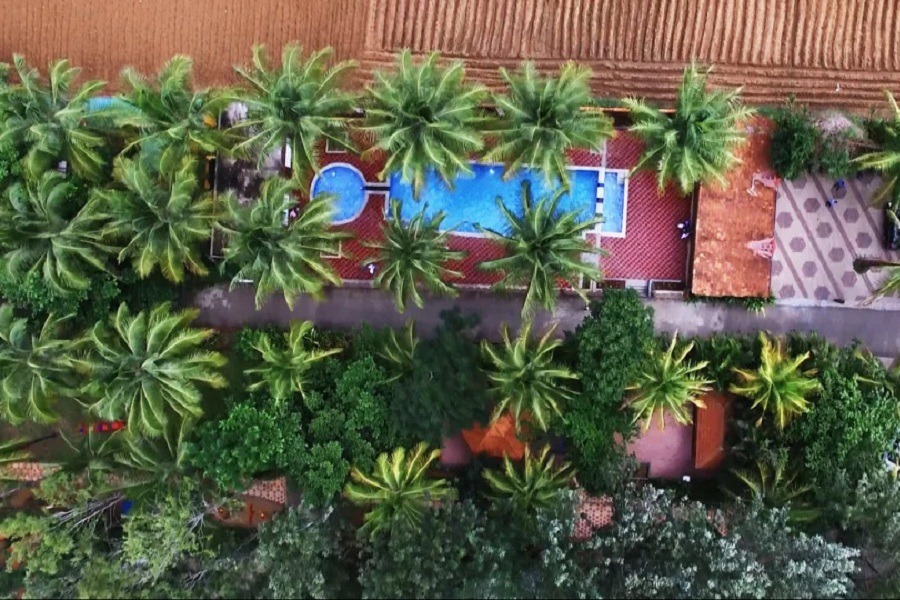 Situated at Kudige, Parampara Resort & Spa is an exquisitely designed 3-star resort in Coorg. With several in-house facilities and attractions nearby, it makes for a perfect stay for both family and business trips. Sprawling across an area of 7 acres, the resort features a variety of cottages with modern interiors amidst the verdant landscape. Besides, guests can also choose to stay at Camp Tents. The property has an outdoor swimming pool, Ayurveda center, dance floor, a conference hall, and children play area. For merriment and entertainment, the resort offers numerous fun-filled activities like Nature Walk, Indoor &Outdoor Games, Plantation trail, Cycling, and a lot more to keep you engaged while in Coorg. Upon request, the resort also organizes bonfire, romantic candlelight dinners, and cultural shows for guests.
---
Coorg Jungle Camp Backwater Resort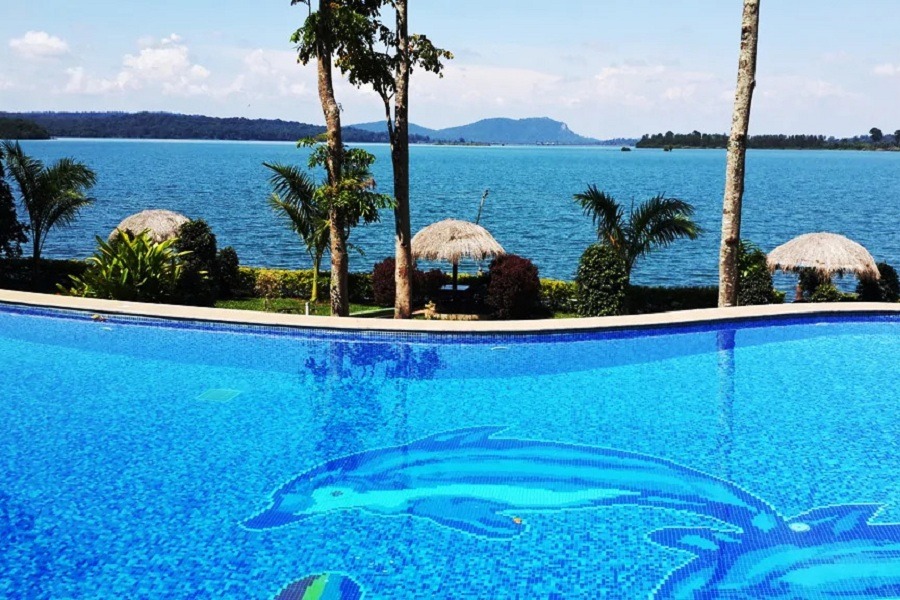 Situated on the banks of Harangi Backwaters, the Coorg Jungle Camp Resort is a delightful backwater resort surrounded by lustrous greens and dense coffee plantations. The resort is a perfect gateway for those who are looking for a location that nurtures beautiful moments to blossom from within. The resort offers different rooms that suit the needs of leisure travelers as well as honeymooners such as Standard Room, Honeymoon Cottage, and Jungle Room. All the rooms are equipped with modern amenities. The cozy ambiance and soothing decor of the rooms in the resort make it an ideal destination to relax and unwind while holidaying in Coorg, one of the best places to experience Karnataka Tourism. The Resort also boasts of a swimming pool, restaurant, dance floor, etc. The stay experience also includes numerous fun-filled activities such as Nature Walk, Indoor-Outdoor Games, Boating, Trekking, Jeep Safari, Cycling, and many more!
Santhi is an avid traveler and primary contributor to the blogs at Trawell.in. She has explored most of the states in India and gained vast knowledge on tourist destinations in India and abroad. She also contributes content to other travel websites.