Are you planning to explore the prolific Himalayan trails this monsoon? If so, you might be missing out on many amazing things that post-monsoon months offer. You may be tempted to witness the alpine snow glaciers in the month of June or July but the post-monsoon season has the completely unique side to it. Moreover, there will be fewer risks while climbing trails.
Here we talk about the best treks and the reasons to explore these trails in post-monsoon.
Reasons to plan a post-monsoon trek in the Himalayas
After the monsoon, the Himalayan valleys or mountains throw off their snow blanket and come to life. The following are some reasons to prove that post-monsoon trekking is the best in Himalayan ranges.
1.There is no haze to interrupt your views
After the monsoon, the sheet of haze disappears, giving you uninterrupted views of the clear blue skies. The majestic mountains are also visible clearly around you while offering you spectacular sights of sunsets that are not visible in monsoon.
2.Post-monsoon Himalayas become a photographer's paradise
If you delay your trekking plan to Rupin or Hampta Pass from May or June to September, you will be exposed to the colourful side of these wondrous places. You will clearly see the rich green valleys with wildflowers and bursting bright colours, especially during sunset and sunrise.
3.Best time for astrophotography
Because of clear and star-filled skies at night, you can work on astrophotography. Post-monsoon is definitely the best time that gives you a clear window to shoot magnificent night views with a full display of the milky-way that is not visible during monsoon.
4.Less challenges
Trekking in post-monsoon season has its advantages. Unlike treks in spring or early summer, there will be lack of heavy snow on the trails leading up to the mountain passes which will allow an easier traverse across the otherwise difficult terrain.
Trekking in the Himalayas in monsoons has its fair share of challenges such as the possibility of landslides which will hamper your trek. They will lead to obstacles on your trekking trail as well as on the roads. So, you often have to keep an eye on such natural calamities which will keep you from enjoying your trek to the fullest. The constant rainfall in monsoons will render the trail extremely slippery. Thus, the trek will appear more difficult than it actually is. Post-monsoon will significantly reduce the chances of a cloudburst which is usually common in monsoons.
The fewer challenges presented because of any natural calamities makes the post-monsoon trek the best to witness a superb display of Himalayan trails.
5.Trekking becomes easier
As the weather changes soon after rains, the trek instantly becomes a grade easier. Besides the clear weather, the pathways will be more accessible and travel-friendly which otherwise is difficult and demanding than you may have imagined.
Best Himalayan Treks to Explore Post Monsoon Season
Here is a list of some breathtaking Himalayan treks to visit after the rainy season.
1.Rupin Pass Trek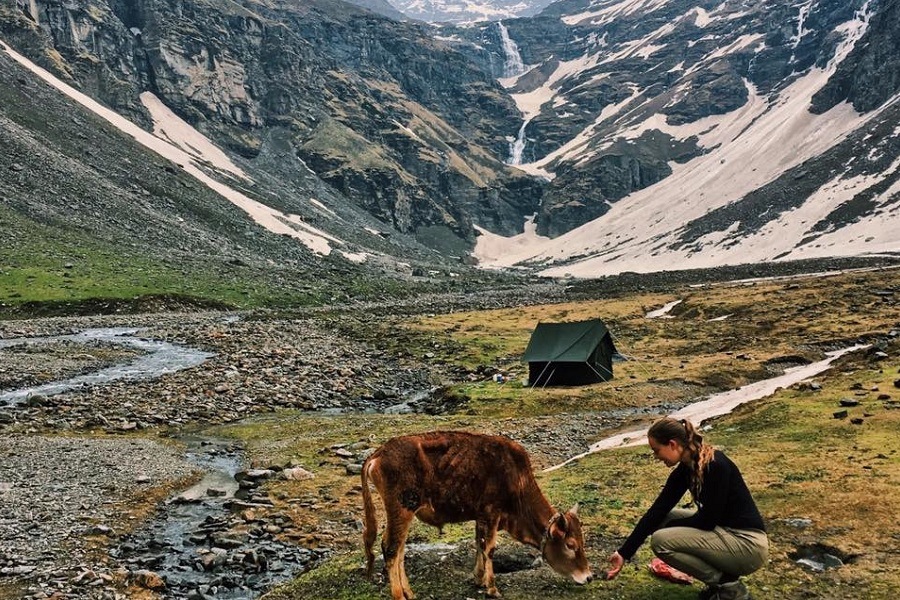 Situated at a wicked height of 15,250 ft, the Rupin Pass Trek is the best trail to explore after the monsoon. This trek starts from Dhaula region in Uttrakhand and ends in Sangla in Himachal Pradesh. Because of the crossover, you can witness diversified sceneries, as well as sudden terrain variations. Post-monsoon, the water level of the famous three-stage waterfall of Rupin increases significantly thus showing the true glory of this natural wonder. The clear skies, extravagant meadows dotted with pretty flowers and mountain landscapes are best witnessed after the rains. That's why this trek must be in your post-monsoon bucket list.
Check Rupin pass trek itinerary here.
2.Hampta Pass Trek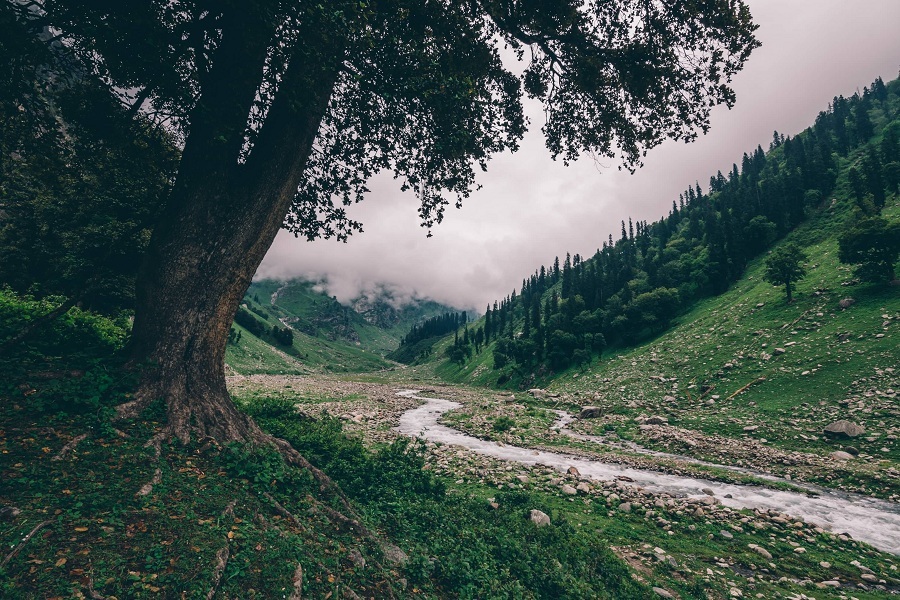 Nestled at an altitude of 13,900 ft, Hampta Pass lies on the Pir Panjal range in Indian Himalayas. This pass is a corridor between Kullu valley and Lahaul and Spiti in Himachal Pradesh. The trek takes you through tranquil alpine forests and calm glaciers that lead your way to Hampta Pass and the pristine Chandratal Lake. After the monsoon, you can experience wondrous sights of scenic landscapes, colorful flora and fauna, glacial valleys, rock-strewn territories, and gushing waterways. Thereby bringing the trail to life and splendor.
3.Goecha La Trek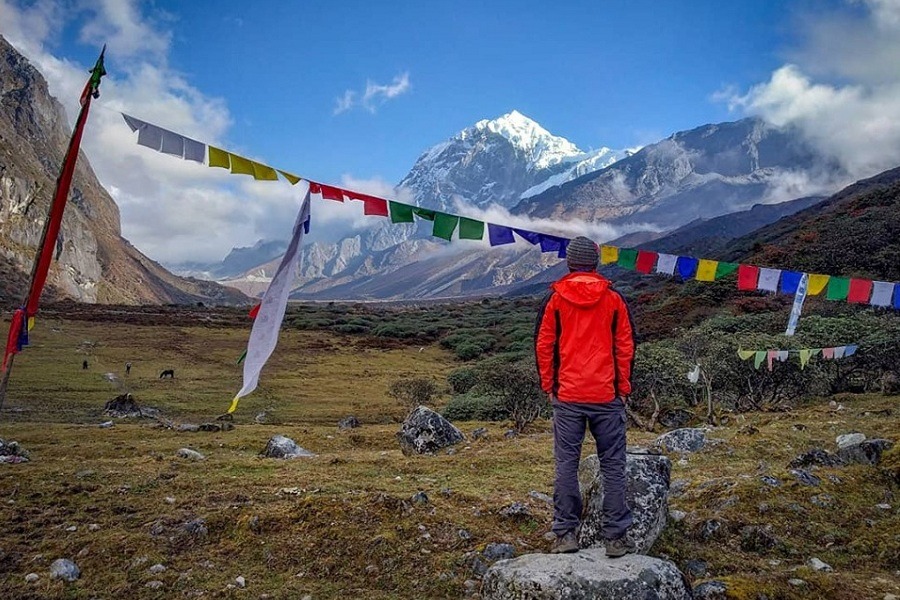 Experience the sensuous spirit of Sikkim by visiting the gorgeous Goecha La Trek that stands at a height of 15,100 feet. While passing through the trail in post-monsoon, you'll be able to clearly witness the massive Mt. Kanchenjunga, third highest mountain in the world, and Mt. Pandim at its best. You will further move to see the splendid tear-shaped Samiti Lake, along with the awe-striking sunsets and sunrises, verdant Himalayan forests, rhododendrons, colourful flowers, meadows and more. This amazing trek also offers the stunning view of fourteen peaks that are visible from Dzongri top especially post-monsoon when the views are unobstructed and much more vibrant. Lying in the Kanchenjunga National Park, the Goecha La trek will take you through some of the greenest regions of the Himalayas especially post-monsoon.
4.Bhrigu Lake Trek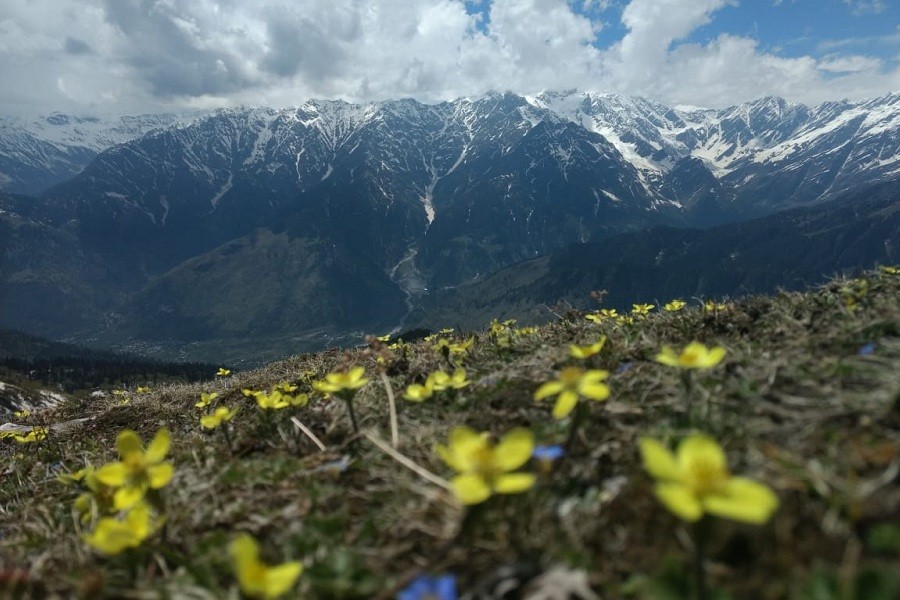 Located at an altitude of 14,100 feet in Kullu district in Himachal Pradesh, Bhrigu Lake Trek is actually a short trek to the east of Rohtang Pass. The sacred Bhrigu Lake is said to change colors every season, which means that the lake post-monsoon will be completely different compared to the spring, summer or monsoon months. Surely, it will much more alluring with a thicker and gorgeous carpet of meadows leading up to the lake. The trek offers the best views of Pir Panjal Range and Dhauladhar ranges.
5.Bali Pass Trek
Bali Pass Trek lies at a height of about 16,207 feet in Har Ki Dun valley in Uttrakhand. The exhilarating trail alongside Supin River offers 360-degree spectacular views of Kalanag, Bandarpoonch, and Swargarohini peaks. It is best to go on this trek after the monsoon if you want to witness all these peaks without any fog interrupting your view. The trail also traverses the confluence Ruinsara and Tons rivers moving with undisturbed serenity of exuberant meadows of Ruinsara Valley and Devsu Thach. Due to significantly fewer levels of snow at Bali Pass post-monsoon, the trek becomes less difficult while painting an entirely different picture of the trail which is guaranteed to leave you speechless.
Thus, Post-monsoon is certainly the best time to witness some of the spectacular Himalayan trails and views that are beyond your expectations. After all, you don't want to complete a trek without witnessing the full glory of these valleys and soaring high mountain ranges. Isn't it?
Comments
comments