Indonesia is one of the largest archipelagos in the world with more than 17, 000 islands and Bali is one of them. No doubt, Bali is the country's shining tourism star but there's more to explore in Indonesia than Bali. If you are willing to go a bit more off the beaten path then Indonesia's thousands of other islands might be better suited for you as these islands are home to gorgeous beaches, stunning volcanoes, some of the world's best diving destinations, exotic cultures, thriving wildlife, authentic cuisine to die for and especially less crowded. So the next time you go on a getaway to Indonesia, you can explore these places as part of your Bali Tour Packages.
Watch Video - Bali Tourist Places Video
Gili Islands, Lombok
Gili Islands are a group of island located just off the northwest coast of Lombok, the next door neighbour of Bali. There are three islands in this group namely Gili Trawangan, Gili Meno, and Gili Air. From postcard-perfect white sandy beaches to colourful coral reefs, breathtaking sunsets, cute homestays, and less commercialization, Gili Islands offer everything you need for a week of seclusion and relaxation. Gili Trawangan is the biggest and liveliest of the three with a little nightlife, paddle boarding lessons and seaside cafes. With beautiful coral reefs and majestic underwater life, Gili Air is an adventurer's paradise. On the other hand, Gili Meno, the smallest of the three, is far more serene and most romantic island making it a popular honeymoon destination. Visiting any of these Gili Islands is perfect for those who don't want to be too far from Bali but are craving less traffic and more white sand!
---
Samosir Island, Sumatra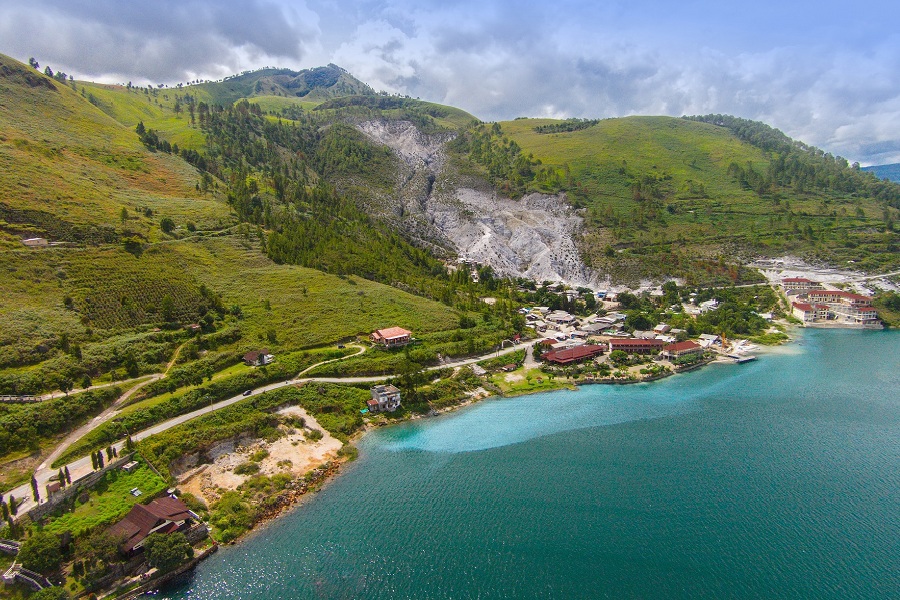 Roughly the size of Singapore, Samosir Island or Palau Samosir is a large volcanic island which sits in the middle of Sumatra's Lake Toba, the largest volcanic lake in the world. The island was formed by the cone of a new volcano that rose up from the lake floor and is the largest island within an island in the world. The gorgeous scenery, idyllic hot springs to relax, cool air, pine-covered slopes that descend into the deep blue water, wide views in every direction, the laid back pace of life and absence of crowds make Samosir an ideal place for those looking for a different kind of island experience. While in Somosir, one can swim in the lake or take a boat tour around the waters, and witness the unique and fascinating Batak heritage.
---
Komodo Island, Nusa Tenggara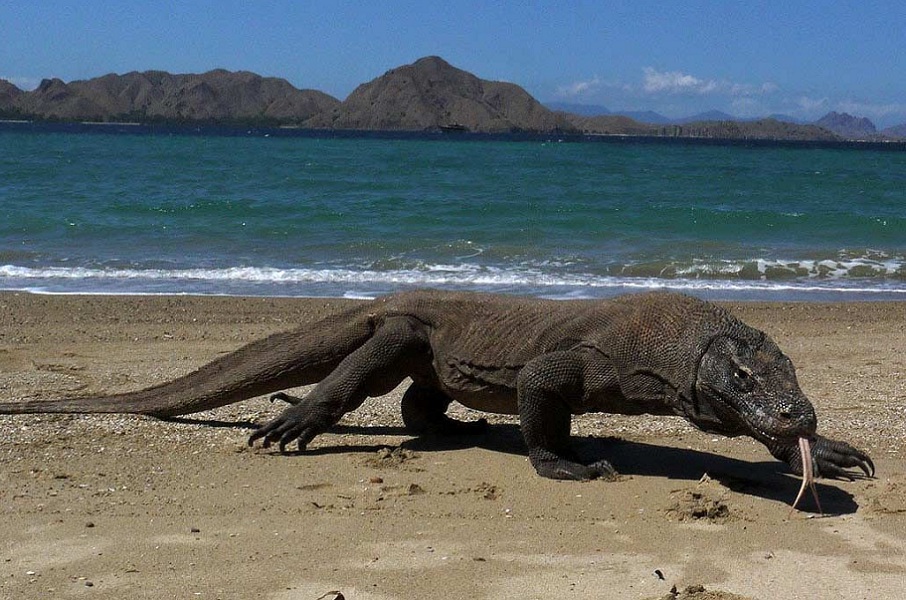 Nestled off the coast of Flores, Komodo Island is one of the most famous islands in Indonesia besides Bali. Jurassic Park comes to life on this Indonesian island as it is the home of the fearsome Komodo Dragons, world's largest lizards known to hunt prey as big as water buffalo. Arguably, the Komodo is one of the most fascinating creatures on earth and can only encounter these wild beasts at Indonesia's Komodo National Park that constitutes Komodo, Padar, and Rinca islands. The dragons, which can weigh up to 200 pounds, are not in fact as scary as they sound but they have toxic saliva so you don't want to get bitten by one. Aside from these giant lizards, Komodo Island has glorious hills, famed pink beach, lush tropical hills, and thriving underwater wildlife. Also, one can visit Padar Island which is popular for an iconic hill with a view of three magnificent bays in one scene during your Indonesia Trip.
---
Raja Ampat, Papua
Far from the dense and hectic concrete jungles, congested traffics, endless annoying noises, and maddening tourist crowds, you will find a pristine paradise of Raja Ampat where Mother Nature and warm friendly people welcome you with all the outstanding spectacles. Raja Ampat in less travelled West Papua Province is an archipelago comprising over 1,500 small islands, cays, and shoals surrounding the four main islands of Waigeo, Batanta, Salawati, and Misool. These four main islands possess hidden caves, pristine beaches, and mountainous jungles. This archaeology is a paradise for scuba divers and snorkelers as it has one of the liveliest underwater scenes on the planet. Once you are done with your underwater mission for the day, you can go for a bird watching trip on the mysterious jungle-covered islands, explore some ancient rock paintings and caves on Misool Island or wildlife on Waigeo Island! Despite all these, it remains largely pristine because of its remote location and vast locality.
---
Bangka Belitung Islands, Sumatra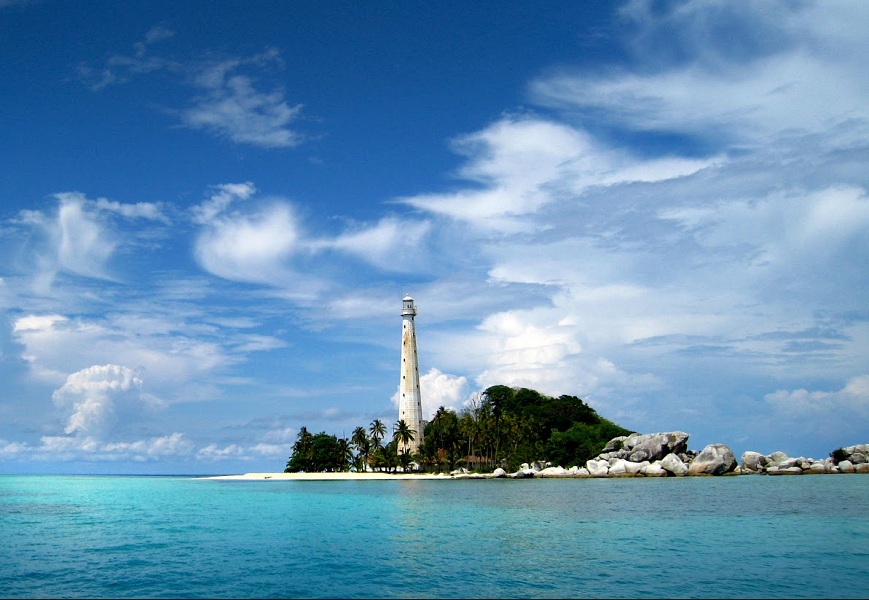 Lying off the southeastern coast of mainland Sumatra is the Bangka-Belitung province comprises two main islands, Bangka and Belitung, and several smaller ones. With blissful white sand beaches, unbelievably clear waters, unique rock formations, and hypnotizing sunsets, the islands of Bangka and Belitung are the most beautiful islands in the archipelago and are the fantastic places to escape from the concrete jungle! There are seven islands here that you can visit as part of a boat tour, and many of these are covered in tropical flora and fauna. One of these is Lengkuas Island famed for its iconic 19th century lighthouse overlooking the translucent sea. With crystal clear waters and coral formations, this is the best spot for snorkeling and scuba diving.
---
Wakatobi Islands, Sulawesi
Comprised of four islands (Wangi-Wangi, Kaledupa, Tomia & Binongko) in the southern part of Sulawesi, the Wakatobi archipelago is a remote treasure trove of unspoiled natural beauty. This marine national park is the perfect destination for travellers looking for a tranquil island getaway far from the sun-worshipping crowds. With close to 1,000 different kinds of coral, over 700 species of fish and 50 spectacular diving spots, the Wakatobi Islands are regarded as one of the top diving destinations in the world, yet it is far less crowded than some other tourist destinations of Indonesia. Apart from diving and snorkelling, one can also visit Hoga Island for a lazy day on the beach, meet the Bajo people, who have literally been living on the ocean for centuries to witness their unique lifestyle, and watching the awe-inspiring sunsets from the Kahyangan Summit and enjoy the surreal beauty of Sombano Lake while holidaying in Indonesia.
---
Sumba Island, East Nusa Tenggara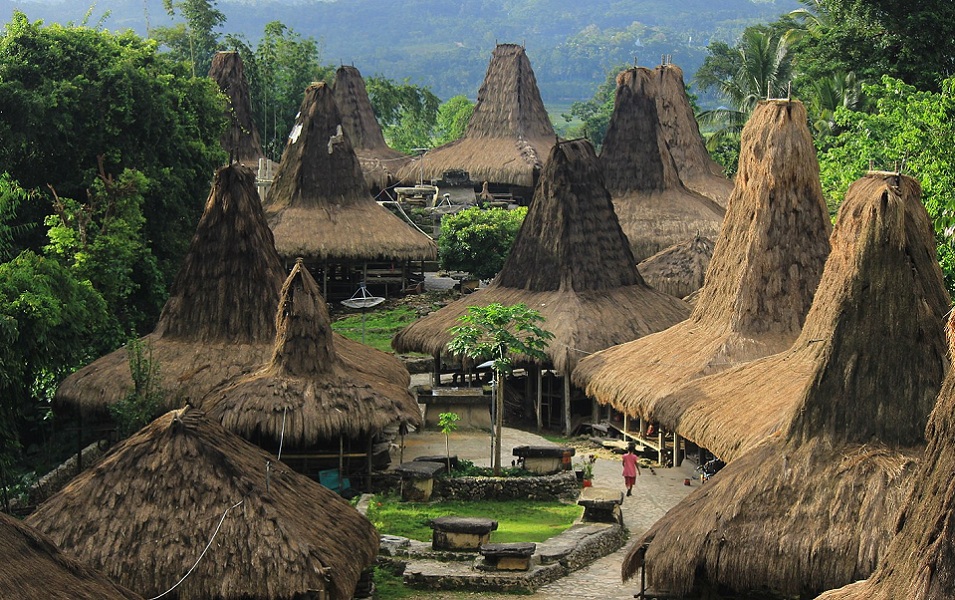 With its rugged undulating savannahs, low limestone hills knitted together with fields of maize, empty beaches, crazy top-hat-roofed thatched clan houses and prehistoric cultures, the island of Sumba in East Nusa Tenggara Province offers its own distinct splendors, unlike Indonesia's northern volcanic islands. It lies to the east of Bali but strangely very few tourists visit this island and those who do make the trip here are usually surfers, as Sumba has a surprising surf scene. As if that wasn't a good enough reason to visit Sumba, one can also take the opportunity to learn more about the local culture which allows you a fascinating look at structures like megalithic tombs around West Sumba's capital of Waikabubak, and watches unique rituals and traditions following the ancient Marapu belief. If you want to explore a different side of this massive archipelago then this is one spot not to miss in your Indonesia Tour itinerary.
---
Nusa Islands
Whether you've been to Bali earlier or want to break from the chaos of the mainland, why not explore its beyond? With impressive natural wonders, beautiful lagoons, powdery beaches, and much less of Bali's overly-touristy scene, the string of three islands of Nusa – Nusa Penida, Nusa Lembongan, and Nusa Ceningan off the coast of Bali let you beat the crowd in peace and serenity. Nusa Lembongan is the most famous, but each island has its own specialty, which are perfect for diving, snorkeling due to splendid underwater scenes beneath the ocean's calm, translucent surface. Don't miss cliff-jumping in Nusa Ceningan, crossing the yellow bridge between Nusa Lembongan and Nusa Ceningan, and admiring the iconic Kelingking Beach at Nusa Penida while holidaying in this part of Indonesia.
---
Bintan Island, Riau
Situated just a ferry ride away from Singapore or Johor Bahru in Malaysia, Bintan is the most popular and largest of the 3,200 islands making up Indonesia's Riau Archipelago. It offers the perfect tropical island getaway with its pristine white sand beaches, beautiful nature, quaint seaside villages, fascinating local culture, world-class golf courses and an impressive list of high-end resorts. While in Bintan, head to the isolated Trikora Beach on the east coast, or for more amenities, visit one of the many beaches around Sebung Village. Besides beaches, be sure to check out cultural attractions like Masjid Raya Sultan Mosque on Penyengat Island and the famous Maritria temple or Vihara Avalokitesvara on the nearby Senggarang Island.
---
Kalimantan, Borneo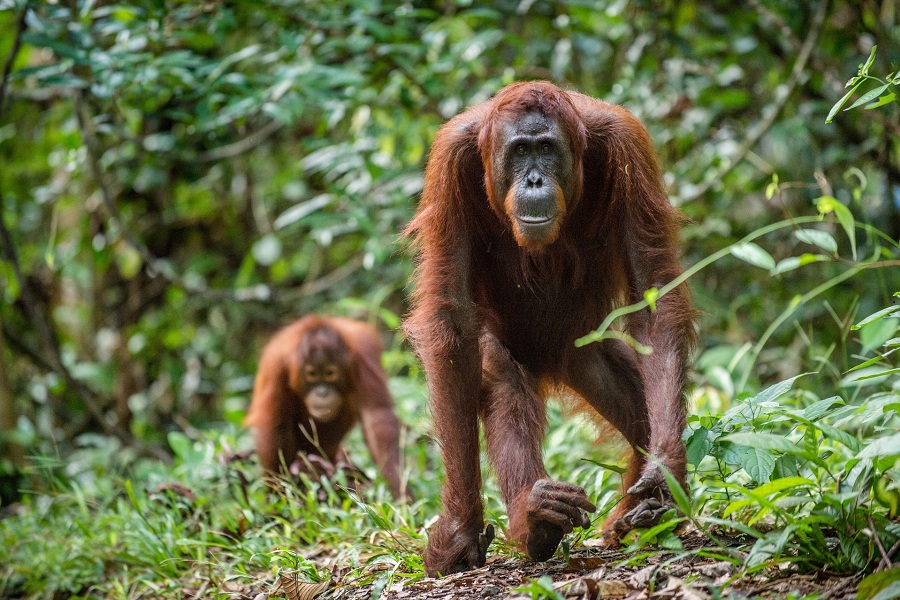 If you want to get back to nature and check out a part of Indonesia that is far away from holidaymakers, then head to Kalimantan, the Indonesian part of Borneo Island shared by Brunei, Indonesia, and Malaysia. Known for its tropical forests, winding rivers, rugged countryside, and exotic wildlife, Kalimantan offers a unique, unexplored world of its own. Cruise on a klotok down the Sekonyer River through Tanjung Puting National Park to spot orangutans in the wild, boat over to the nearby Derawan Island for a tranquil beach vacation, and head to the tiny island of Samana or Kakaban to swim or snorkel to admire the nonpoisonous species of Golden and Moon jellyfish that float all around you while in Kalimantan. For the adventurous, this island offers rafting facilities along some of the world's most challenging rivers.
Santhi is an avid traveler and primary contributor to the blogs at Trawell.in. She has explored most of the states in India and gained vast knowledge on tourist destinations in India and abroad. She also contributes content to other travel websites.