At an altitude of about 2, 635 feet, Matheran is a small offbeat hill station located in the Sahyadri hill range of Western Ghats in Maharashtra, India. Developed in 1850 CE by Hugh Malet, the then district collector of Thane district, Matheran is an eco-sensitive region declared by the Ministry of Environment and Forest, Government of India. It is one of the top hill stations in Maharashtra and among the popular places to visit near Mumbai & Pune for a weekend trip. In this quaint hill town, one can see thick green forest cover with numerous viewing points that offers the most stunning views of the plains below. Besides, there is something special about Matheran that you may not heard of.
Here are 5 unique facts that you know about Matheran.
Book Here: Car Rentals in Mumbai
Asia's only Automobile Free Hill Station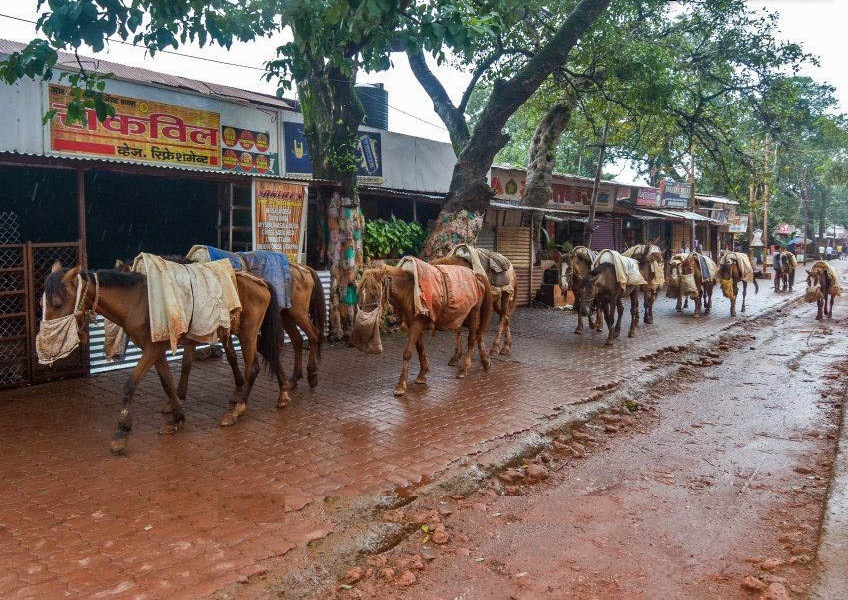 The most unique fact about Matheran and what makes it so special, is that no motor vehicle is permitted inside the town unlike Mahabaleshwar and Lonavala. The simple reason behind this decision of the Indian government is just to keep the environment of this hill station pollution free and that makes Matheran Asia's only automobile free hill station. No vehicles are allowed within Matheran beyond Dasturi Point. So, visitors need to cover 2.5 km to reach Matheran by foot or pony from there. If you are comfortable with a long walk then it is the best option to enjoy nature's beauty as a day trip or a weekend getaways from Pune.
Must Read: 10 Charming Summer Getaways near Mumbai & Pune
---
Only Toy Train in Maharashtra
Another unique and most interesting fact about Matheran is its Toy Train. Built in 1907 AD by Sir Adamjee Peerbhoy, it covers a distance of 20 km over large swathes of forest territory from Neral to Matheran. Also known as Matheran Light Railway, this is only toy train in Maharashtra and among the five historic mountain railways currently operating in India. Slithers across the lush green hills, this narrow gauge toy train has been proposed as a UNESCO World Heritage Site but is yet to be listed. It was temporarily suspended in May 2016 due to technical problems but started running again on a limited basis from January 2018. Travelling in toy train is most memorable and can be experienced as part of Matheran Tour Packages.
Also Read: Top Places to Visit in Monsoon in India
---
Popular Matheran Tours
---
Smallest Hill Station in India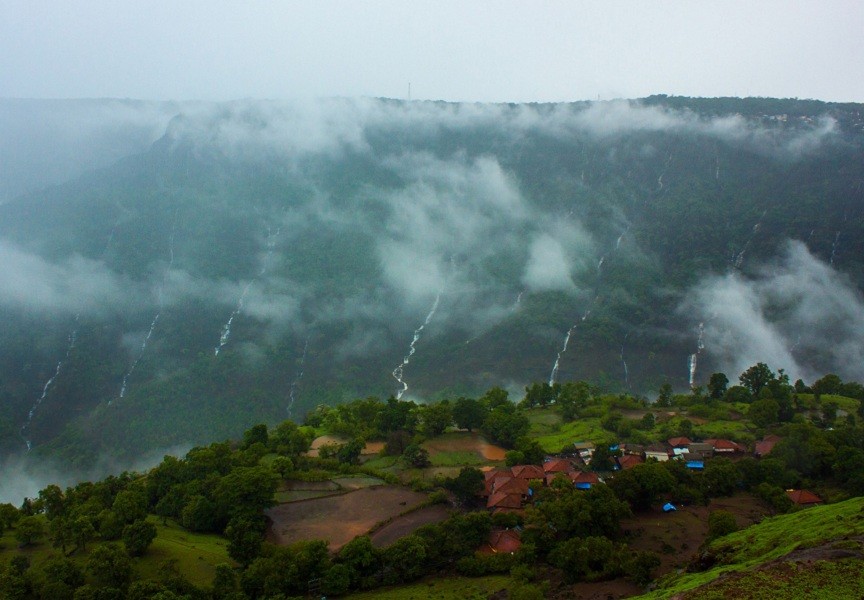 Located at an altitude of around 800 m in the Western Ghats range, Matheran is the smallest hill station in India. It covers an area of around 7 km and its population is around 6000. Developed by the British as a summer resort, Matheran is a peaceful place to enjoy the pleasant climate in other hill stations like Mahabaleshwar and Lonavala. With its abundant greenery and breathtaking views, Matheran is one of the most visited hill stations in Maharashtra and can be visited as part of Lonavala Tour Packages.
---
35+ Viewpoints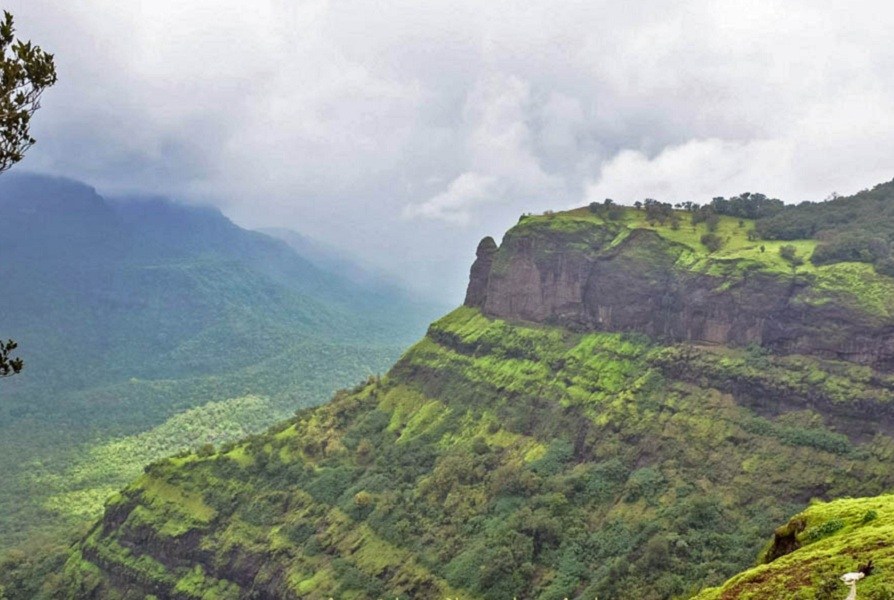 Like Mahabaleshwar, Matheran is also famous for its numerous vantage points that are covered with in 7 km. Among 35+ viewpoints, Porcupine Point, Panorama Point, Echo Point, King George Point, Louisa Point, Monkey Point, One Tree Hill Point, Rambaug Point, Heart Point, etc. are the important viewpoints in Matheran. From these points one can get a 360-degree view of the surrounding area, dramatic sunset and sunrise, the peaks of Western Ghats, and crystal clear view of the Prabal Fort.
---
Best Monsoon Destination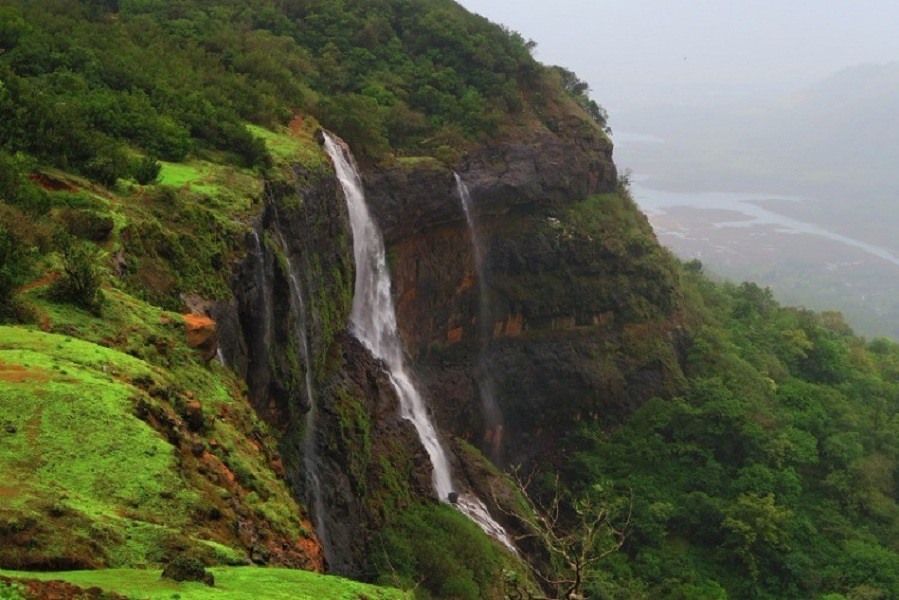 Matheran is one of the stunning monsoon destinations in Maharashtra as the rainfall makes this place even more enchanting. The green blanket that covers the hills and small waterfalls around is a feast for the eyes. During monsoon, this smallest hill station also presents panoramic vistas and exceptional photography options. Besides Matheran, one can also experience monsoon tourism in Maharashtra as part of Mahabaleshwar Tour Packages.
Santhi is an avid traveler and primary contributor to the blogs at Trawell.in. She has explored most of the states in India and gained vast knowledge on tourist destinations in India and abroad. She also contributes content to other travel websites.