Mahabaleshwar is a fabulous hill station snuggled in the lap of magnificent Western Ghats of Maharashtra. Often referred as the queen of hill stations in Maharashtra, this pristine hill station is graced with enchanting view of hills, mystical landscapes, blooming orchards, gushing waterfalls, lush green forests and exotic wildlife. Besides all these, Mahabaleshwar also has some gorgeous viewpoints that offer breathtaking views of Sahyadri mountain range and Krishna Valley.
Here are the 5 scenic viewpoints that you must visit in Mahabaleshwar during monsoon season.
Book Here: Car Rentals in Mumbai
Arthur's Seat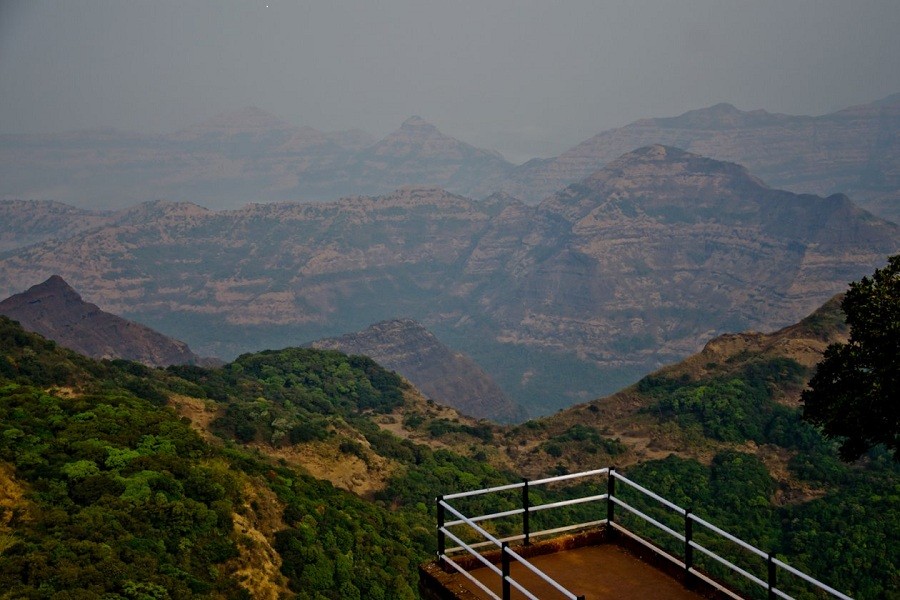 At an altitude of about 1340 m, Arthur's Seat Point is a popular viewpoint in Mahabaleshwar and among the must visit places as part of Mahabaleshwar Tour Packages. The point is named after Arthur Malet, who was the first man to build a house here. Arthur Point is considered as the Queen of all Points in Mahabaleshwar as it offers the stunning views of the deep, isolated Savitri Valley on one side and a narrow green plateau on the other side along with Tiger's spring, the source of Savitri River. The unique fact about Arthur's Seat is this is the only place that clearly shows the geological difference between the Konkan Coast and Deccan Plateau. This point is also famous for floating of light objects and the rock formations which are compared with the world-renowned Grand Canyon in the USA.
Also Read: 5 Beaches that can be visited along with Mahabaleshwar
---
Lodwick Point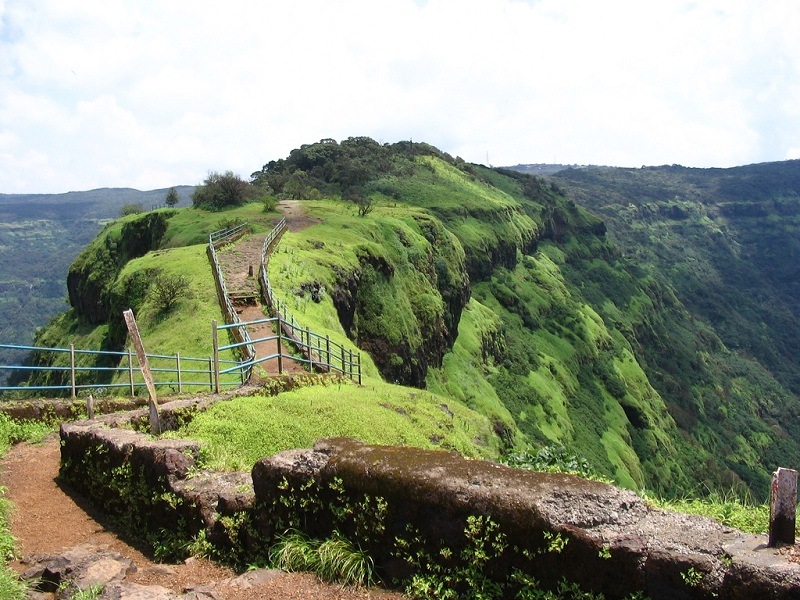 Lodwick Point is a mesmerizing vantage point lies at an elevation of 4087 feet in Mahabaleshwar. Previously known as Sydney Point, it was renamed as Lodwick Point in order to pay respect to General Lodwick, who was the first British officer to climb the hill in 1824. To honor General Lodwick's achievement, his son erected a 25 feet high pole here that comprises of the head of Lodwick made up of marble at the bottom. This viewpoint renders an unmatched view of Pratapgarh Fort and Elphinstone Point. This is one of the most popular places to visit on a Mahabaleshwar tour as well as Lonavala tour.
---
Popular Mahabaleshwar Tours
---
Elphinstone Point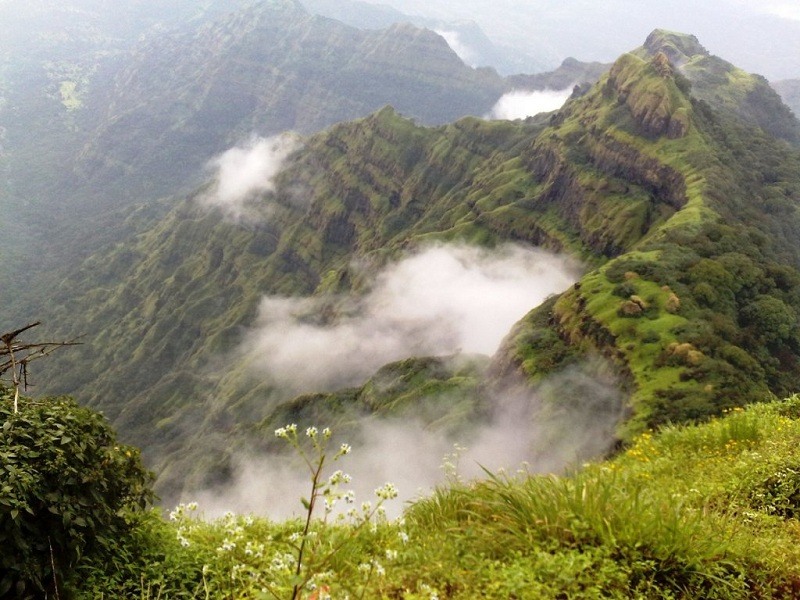 Situated near Arthur Seat, Elphinstone Point is one of the picturesque viewpoints in Mahabaleshwar and among the best places to visit in Mahabaleshwar. Discovered in 1830 by Dr. Murray, it was named after Mount Stuart Elphinstone, the then Governor of Bombay Presidency. Being one of the highest viewpoints of the town, visitors can get a panoramic view of the Pratapgarh Fort, Koyna Valley, and the ravine between Elphinstone Point and Arthur's Seat Point. The spot is an ideal place to get some peace and relaxation amidst nature.
Also Read: 14 Best Places to visit in Maharashtra
---
Elephant's Head Point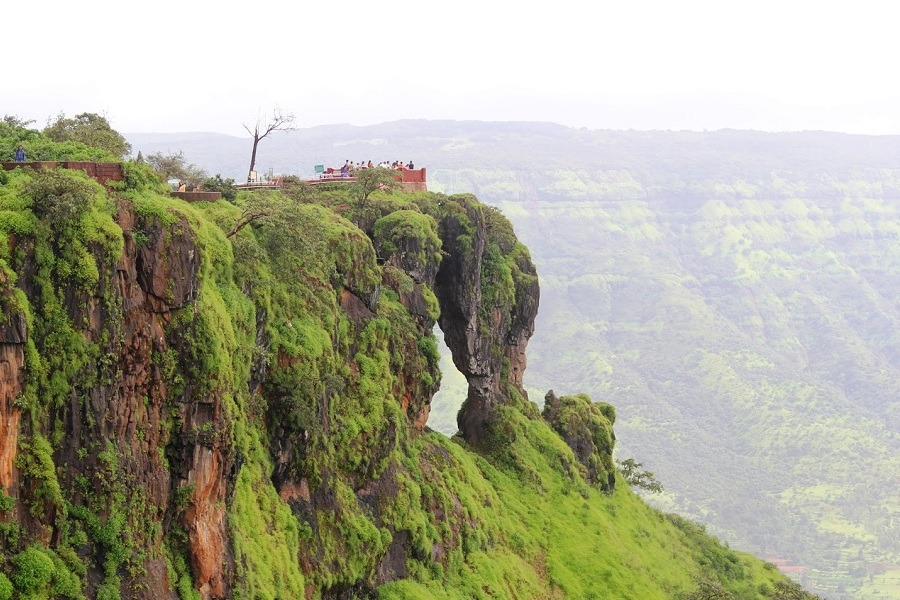 Also known as Needle Hole Point, Elephant's Head Point is another scenic lookout points in Mahabaleshwar. The point got its name from the overhanging cliff that resembles the shape of an elephant head and its trunk. The spectacular view of the Sahyadri mountain range from this viewpoint is mesmerizing and this magnificent panorama attracts innumerable tourists. It is also an ideal picnic spot with abundant sun and scenic beauty surrounding the hill-top. Another exciting experience awaiting here is the pony ride from the parking point.
---
Savitri Point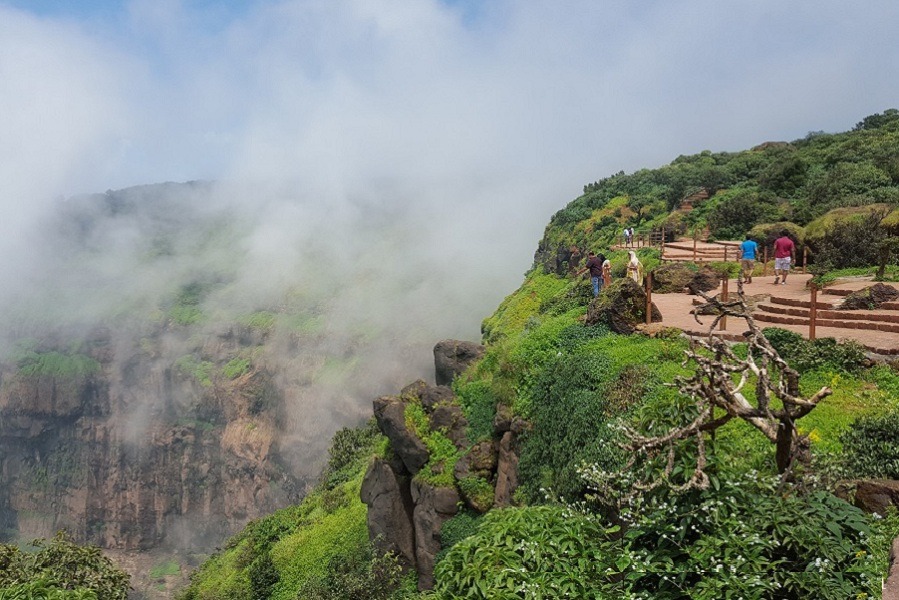 Situated between Elphinstone Point and Arthur Seat Point, Savitri Point is another beautiful vantage point in Mahabaleshwar, among the top hill stations in Maharashtra. Also called as Suicide Point, this place is known as the source of Savitri River. Visitors can get an uninterrupted view of Savitri River and its valley from this point. The point itself is surrounded by dense forest which serves as a perfect backdrop for photography.
Santhi is an avid traveler and primary contributor to the blogs at Trawell.in. She has explored most of the states in India and gained vast knowledge on tourist destinations in India and abroad. She also contributes content to other travel websites.