KANHA NATIONAL PARK | WILDLIFE SAFARI & TRAVEL GUIDE TO KANHA

Wildlife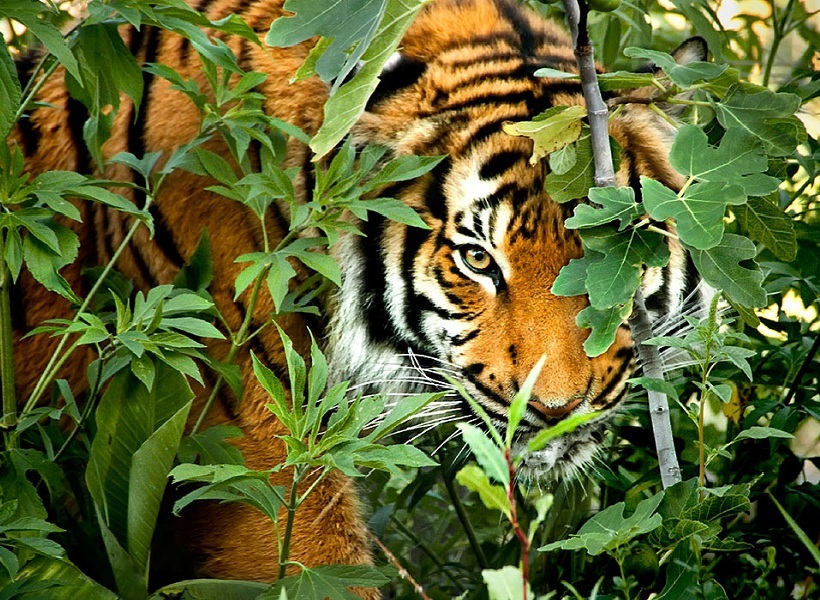 About Kanha National Park

Ideal Trip Duration:
1-2 Days

Nearest City to Kanha National Park:
Jabalpur (184 Kms)

Best Time to Visit Kanha National Park:
October to June

Peak Season:
November to February
At a distance of 15 km from Mocha, 59 km from Mandla, 106 km from Balaghat, 146 km from Gondia, 184 km from Jabalpur, 224 km from Raipur, 264 km from Nagpur, and 421 km from Bhopal, Kanha National Park is nestled in the Maikal range of Satpuras in Madhya Pradesh. Located in Mandla and Balaghat districts, it is the largest national park in Madhya Pradesh and among the popular tourist places to visit in Madhya Pradesh.

Positioned in the central region of Madhya Pradesh, Kanha was established as a sanctuary in the year 1933. It was declared as a National Park in 1955 and eventually made a Tiger Reserve in 1973. Kanha is one of the first Tiger Reserves to work for Project Tiger in India. Sprawling over an area of 2059.7 sq. km, it comprises of 940 sq. km core zone, 1009 sq. km of the buffer zone and 110.79 sq. km of neighbouring Phen Sanctuary. The park encompasses Banjar and Hallon valleys, Sal and bamboo forests, rolling grasslands and winding streams.

Kanha got its name from the texture of the soil found in the park, which is locally called Kanhar. Kanha National Park is one of the most well managed, tourist-friendly & popular tiger reserves of India. Kanha has the highest density of tiger population in the state with around 80 big cats wandering aimlessly in the forest area. Besides its rich tiger population, there are also around 100 leopards, a huge population of deer and antelopes, including some 400 southern swamp deer (barasingha) which exist nowhere else in the world. One can also see plenty of langurs, Indian bison, wild boar and jackal along with 260 bird species here.

Besides, Kanha National Park is also famous for its beautiful jungles, stunning streams, and magnificent landscapes. Kanha is also the jungle that inspired Rudyard Kipling to come up with the very renowned 'The Jungle Book'. National Geographic's award-winning 'Land of the Tigers' was also shot here in the jungles of Kanha National Park.

Kanha National Park is divided into four core zones namely Kanha, Kisli, Sarhi, and Mukki. Of all these, Kanha is the oldest zone and the most popular zone of the park while Mukki zone is the second main entry zone of the park. It also has three buffer zones - Khatia, Khapa, and Sijora along with Phen Sanctuary which serves as the satellite core of Kanha and is known for leopard and sloth bear sighting. These zones are also available for jungle safari. There are three entry gates of Kanha National park, Khatia, Mukki & Sarhi Gates. Khatia & Mukki are the prime entry gates to the park. From Khatia Entrance gate one can explore Kisli, Kanha & Sarhi zones of Kanha National Park while the Mukki entrance gate covers Mukki range of the national park.

The park authorities offered three types of safaris to its visitors - Jeep Safari, Canter Safari, and Elephant Safari. Permits for day visits to these zones are available online on Park website. There are 2 jeep safaris conducted per day one is early in the morning and the other one is in the late afternoon. The Jungle Safari is done only with vehicles registered with the park administration as private vehicles are not allowed inside the park. It is always advisable to book safaris prior to arrival, especially during weekends as there are only a limited number of vehicles allowed inside the Kanha National Park. Apart from the jeep safari, one can indulge in activities like Elephant Joy Rides, Canter Safari, nature walk, night jungle patrol, birding, village visit, etc. here.

The Forest Department provides basic accommodations at forest rest houses at Kisli and Mukki and also at Khatia Jungle Camp. There is also a wide range of other accommodations right from the budget hotels to luxury resorts in the vicinity of Mukki and Khatia gates of Kanha National Park.

Mocha is the gateway to Kanha and the nearest airport is at Jabalpur, 182 km away. Jabalpur Junction is the nearest major railhead which has well train connectivity with Patna, Hyderabad, Nagpur, Lucknow, Bangalore, Allahabad, Mysore, Gaya, Bhopal, Mumbai, Gorakhpur, Guwahati, Varanasi, Dhanbad, Bidar, Puri, Surat, Vadodara, Delhi, Raipur, and Ajmer. Mocha Bus Stand, about 15 km from Kanha, is the nearest bus stand and is well connected by bus with Jabalpur and Mandla.

Kanha National Park remains open every year from 15th October to 30th June and closed during the monsoon season from 1st July to 15th October. The peak season to visit the park is from October to February as the climatic conditions are excellent while March-June months are ideal for better Tiger sightings.

Safari Timings: 6.30 AM - 11 AM & 2 PM - 5.30 PM from Oct - Feb and 6 AM - 10 AM & 3 PM - 6 PM from Mar - June, Closed on every Wednesday evening, on Holi, Diwali & during monsoon.

Safari Permit Fee: Rs. 250 for Single Seat in Jeep, Rs. 1500 per Whole Jeep (max 6 Persons). Jeep hiring cost & guide cost extra (around 2500 per jeep and 480 per guide).

Not
Internet Availability:
Average
Languages Spoken:
Hindi, Bagheli, Gondi & English
Major Festivals:
Details Not Available
Notes/Tips:

The Kanha National Park remains closed from 1st July to 15th October, on Holi and Diwali festivals every year.