AGAYA GANGAI WATERFALLS (WATERFALL) - TRAVEL INFO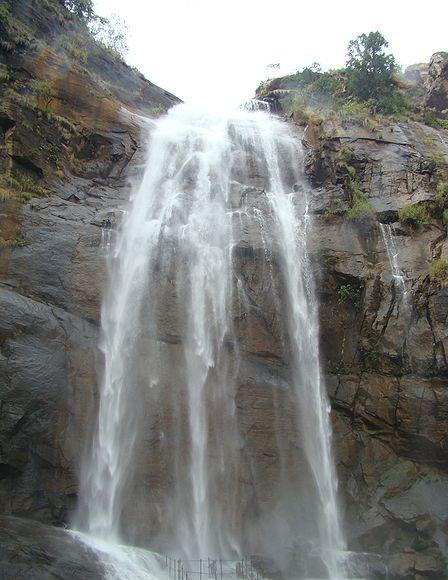 At a distance of 141 Kms from Thanjavur, 85 Kms from Trichy, 30 Kms from Namakkal & 349 Kms from Chennai, Agaya Gangai Waterfalls is located in Kolli Hills in Namakkal district.

With a height of 300 feet, this enchanting waterfall is formed on the river Aiyaru. This waterfall is located near Arapaleeswarar temple situated at a distance of around 2 Kms from Valappurnadu village. The falls are accessed by walking down the steps near Arapaleeswarar temple. There are around one thousand steps and takes around 1 hour to trek down. The upwards journey takes more than 1 hour, hence demands good physical fitness to reach the falls. This place is surrounded by beautiful valleys and mountains that offer wonderful views.

Buses are available from Namakkal to Kolli Hills.
Distance (From Thanjavur):
141 Kms
Commonly Visited From:
Thanjavur
Trip Duration (From Thanjavur, Including Travel):
Full Day
Place Location:
In Kolli Hills, Namakkal District
Transportation Options:
Cab / Bus