Often referred to as Queen of Hill Stations, Shimla is an enchanting hill station blessed with colonial architecture, sacred temples, breathtaking landscape, and rejuvenating views of lofty Himalayas. An all-time favorite holiday destination for many travellers, Shimla is one of the most beautiful hill stations in India and among the must include places in Himachal Tour Packages. Besides all these, the capital city of Himachal Pradesh is known for its sumptuous Himachali cuisine which is an excellent mix of Punjabi and Tibetan cuisine. Most of the food in Himachal constitutes lentils, rice, pulses, wheat bread, and predominantly red meat. The cuisine is predominantly homely yet rich and intense. From the road vendors to the authentic cafes and high-end restaurants, there are many mouth-watering dishes that you must try when in Shimla.
Here is the list of some lip-smacking cuisines that one should try during your vacations in Himachal.
Madra
Madra is one of the most popular dishes of Himachal Pradesh. Also known as Chana Madra, it is a thick, yogurt-based gravy, originally a delicacy that comes from the Chamba district of Himachal Pradesh. The dish mainly consists of soaked chickpeas (chana) or vegetables. Cooked well in the oil and various spices such as cloves, cinnamon, cardamoms, cumin, coriander powder, and turmeric powder enhance the taste of this dish.  This dish is best served with roti or chapati. Available in almost all the restaurants in Shima as well as throughout Himachal Pradesh, it is one such dish that showcases the food culture of the state and is also served to guests at various ceremonies and celebrations.
                            Book Here : Shimla Tour Packages
---
Chicken Anardana
Another popular Himachali dish that one must try in Shimla is Chicken Anardhana. This flavourful chicken preparation from Himachal Pradesh is influenced by Persian Cuisine. Anardana Chicken is one of the most unique chicken recipes and is a Pahari delight. This slightly spicy, tart, tangy chicken curry is prepared by marinating the chicken with dried pomegranate seeds powder and yogurt, and then cooked in ghee with onions and aromatic spices that add a unique flavor and a pinkish-reddish color to the dish. This goes well with rice, rotis, and paranthas. With a tempting aroma and lovely texture, this dish is a pleasure not just for taste buds but also for the senses of sight and smell.
                           Also Visit : Best Hill Stations near Delhi
---
Sidu
Made from wheat flour, Sidu is a side- dish made from wheat flour. This Himachali bread is made out of wheat kneaded with yeast two hours before preparation. Then stuffed with mashed boiled green peas, roasted peanuts, walnuts, paneer, and put on the direct flame to get the half-cooked dough. This partly cooked dough is then steamed to keep the taste and nutrients of the ingredients intact. It is usually paired with dal (lentils), ghee, and green chutney. The preparation of Sidu is difficult and time-taking, however for the taste that it renders, every minute of preparation is worth it. Easily found in the local restaurants of Himachal Pradesh, this side dish is best served with mutton or pan-fried vegetables.
                           Must Visit : Shimla Tourist Places
---
Dhaam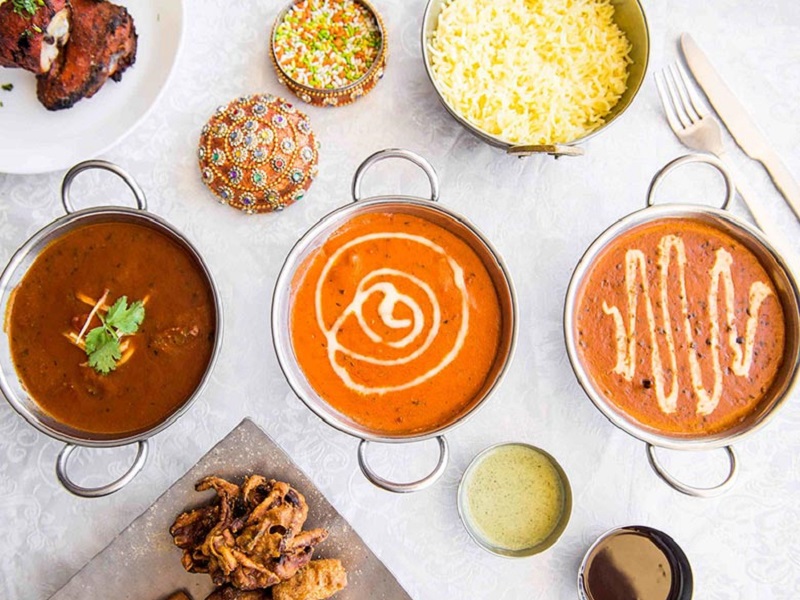 Dham or Dhaam is the 'thali' of Himachal Pradesh. It is considered as a full meal along with a great taste promiDham or Dhaam is the 'thali' of Himachal Pradesh. It is considered as a full meal along with a great taste promises a healthy dose of nutrients. The rich dish includes aromatic rice, moong dal, madra of rajma or chickpeas cooked in yogurt, and a sweet dish made with lentils and rice called Mitha Bhatt or Mithdee which is made with boondis and breadcrumbs. Jaggery is served as the dessert, which helps digest the food easily. Dham is a must-serve during local festivals, marriages, and special occasions. The special feature of this dish is that it is cooked by special chefs known as 'botis'. To grab the best taste of Dhaam you must visit Shimla during festivals.
                           Must Visit : Tourist Places near Chandigarh
---
Chha Gosht
If you are a hard-core non-vegetarian then nothing can serve you better than Chha Gosht during your Shimla tour. An exotic traditional Himachal delicacy, Chha Gosht is a scrumptious main course dish made with the marinated lamb which is further cooked in the gravy of gram flour and yogurt will give your taste buds a flavor that will not be forgotten easily. Use of spices like ginger garlic paste, cardamom, red chilli powder, cardamom, and coriander powder enhances the flavour of the dish. The dish is generally served with steamed rice. Once you taste this dish you will find it hard to stop yourself from regularly indulging in it.
                          Also Read : Best Places to See the Snowfall in Shimla
---
Thupka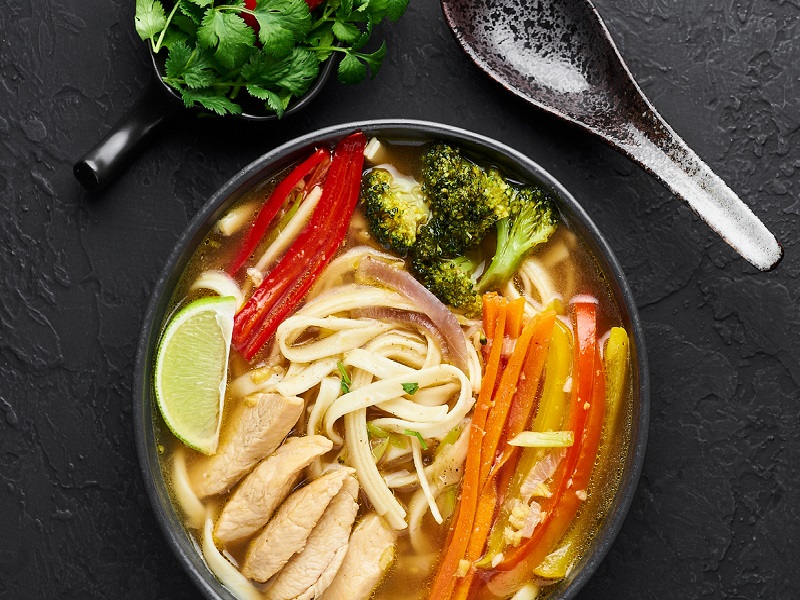 Our list of must-try Himachali dishes in Shimla cannot be completed without including the Tibetan cuisines. Being an important Tibetan colony, the regional food of Himachal Pradesh is highly inspired by the Tibetan culture. Though there are many famous dishes, Thupka remains the all-time favorite of Himachali people. Thukpa is a noodle soup of Tibetan origin that can be prepared in both vegetarian and non-vegetarian methods. Many fresh vegetables such as tomato, onions, spring onions, string beans, carrot, chopped cabbage can be added to the noodles, with or without meat or chicken. To get the dish spicy, ginger garlic paste, chilli and sauces are added as per your choice.
                           Must Visit : Hill Stations around Chandigarh
---
Babru
The last dish in our list of best foods that one must try when in Shimla is Babru. It is a popular and delicious snack of Himachali cuisine. A Himachali version of the famous North Indian kachoris, Babru is a flatbread that is made with the stuffing soaked and also ground black gram daal paste to kneaded dough patties. Then, it is rolled and deep-fried. This deep-fried dish is best served with tamarind chutney and is considered a perfect evening snack along with a cup of tea.
                         Also Read : Best Cities to Celebrate Christmas in India
---
Santhi is an avid traveler and primary contributor to the blogs at Trawell.in. She has explored most of the states in India and gained vast knowledge on tourist destinations in India and abroad. She also contributes content to other travel websites.