Work from home has become a part of our lives during this pandemic, whether you like it or not. Workation is a buzzword that means travelling to a new destination where one can work as well as take a blissful break from the mundane life. It is the perfect retreat for youngsters as sitting in front of a beach or a breathtaking panoramic mountain with a laptop while sipping down a hot cup of coffee makes one mind refresh and the work-life stable. And now that travel has opened up with only some travel restrictions in place, this is a good time to take a break and change your location to focus on your work and relax in a better way without breaking the wallet as part of India tour packages.
Here is a list of budget travel workation tourist places in India that you might find handy to plan such a vacation.
Coorg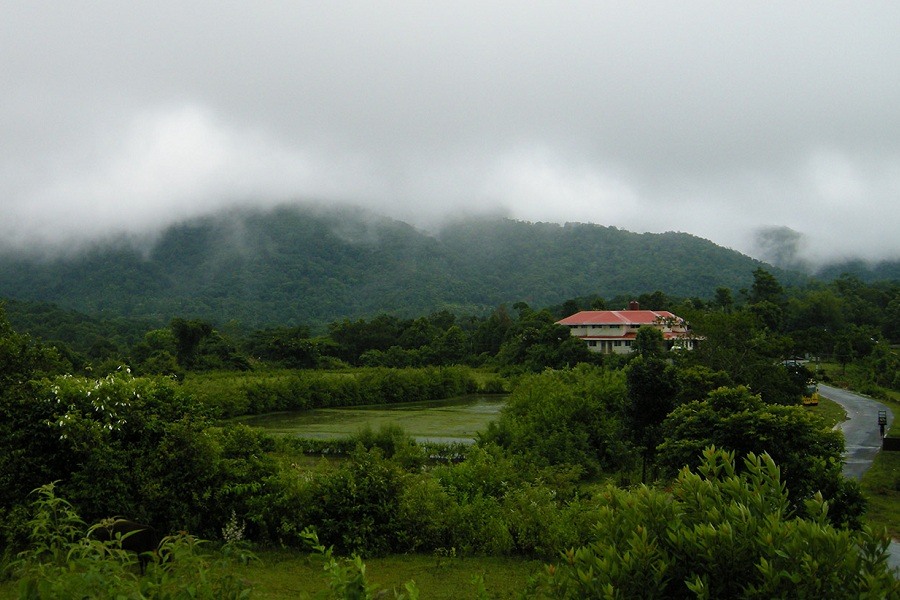 Often referred to as 'The Scotland of India', Coorg is a breathtaking hill station snuggled amid the lush green mountains and gorgeous valleys in the South India state of Karnataka. Its stunning landscapes, covered with sprawling coffee plantations, evergreen forests, alluring peaks, and an unending stretch of tranquillity make this hilly abode one of the most popular hill stations in South India, and among the must-include places in Karnataka tour packages. It is also one of the most pollution-free places in India that makes it a perfect workation destination in India. The evergreen forests of this pristine hill station are home to several wildlife sanctuaries and national parks that boast some exotic wildlife in India. These wildlife habitats offer a lifetime opportunity to be with nature. Dubare Elephant Camp, Barapole River, Abbey Falls, Chettalli waterfalls, Namdroling Monastery and Madikeri Fort are some of the top places to visit in Coorg.
                                    Book Here : Coorg Tour Packages
---
Chikmagalur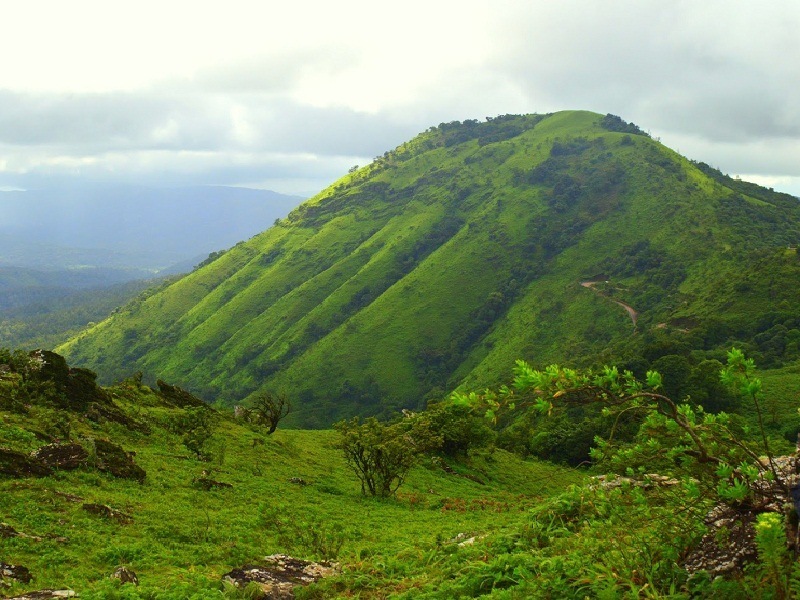 When you need a peaceful workplace, and a relaxing weekend where you just want to laze around without having to do anything else and just enjoy nature while sipping your wine or freshly ground coffee, then Chikmagalur, a stunning hill station positioned at the foothills of Mullayangiri range, is the perfect one for that. Fondly called the Coffee Land of Karnataka, it is one of the top hill stations in Karnataka, and among the top places to visit near Bangalore. Once the lesser-known cousin of Coorg, Chikmagalur has quickly risen as a workation destination for Bangaloreans due to its tranquil environment, aromatic coffee plantations, dense forests, glittering lakes, gushing waterfalls, tall mountains, and a plethora of homestays. Hirekolale Lake, Baba Budangiri, Mulliyangiri, Ayyanakere Lake, Belavadi, Bhadra Wildlife Sanctuary, Manikyadhara Falls, Amruthapura, Horanadu, and Kemmanagundi are the important tourist places in Chikmagalur.
                                 Book Here : Chikmagalur Tour Packages
---
Wayanad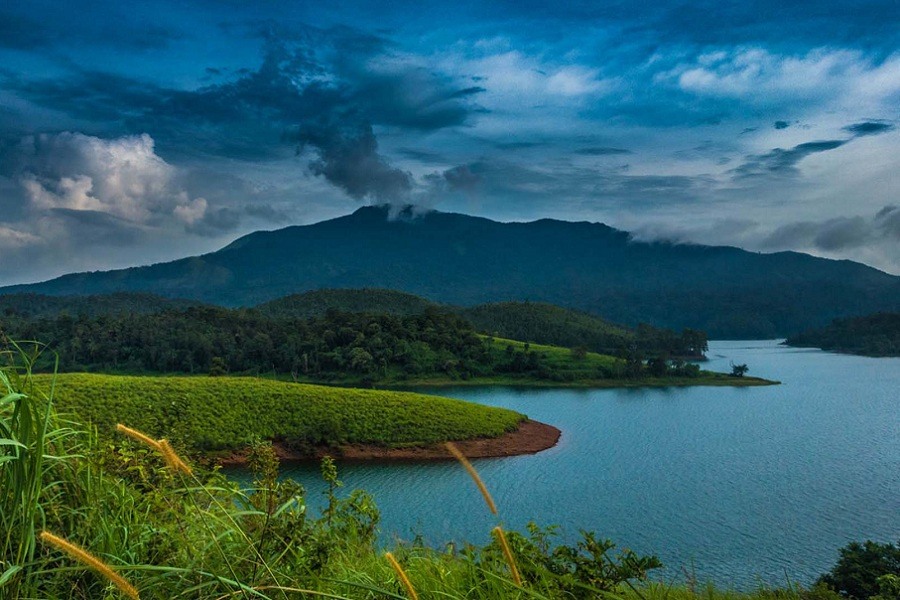 Perched at an altitude of 2100 m, Wayanad is a fabulous hill station in Kerala located in the Western Ghats on the borders of Tamil Nadu and Karnataka. It is one of the most picturesque hill stations near Bangalore, and among the must-include places in Kerala tour packages. Blessed with verdant green surroundings, scenic views, exotic wildlife, stunning waterfalls, rich history & tantalizing aroma of fresh spices, Wayanad is one of the best places to escape the frustration of working in closed apartments. Meenmutty Falls, Soochipara Falls, Kanthampara Falls, Pookote Lake, Banasura Sagar Dam, Karappuzha Dam, Wayanad Wildlife Sanctuary, Pakshipathalam, Chembra Peak, Lakkidi, and Thirunelly Temple are the top places to visit in Wayanad.
                                     Book Here : Wayanad Tour Packages
---
Alibaug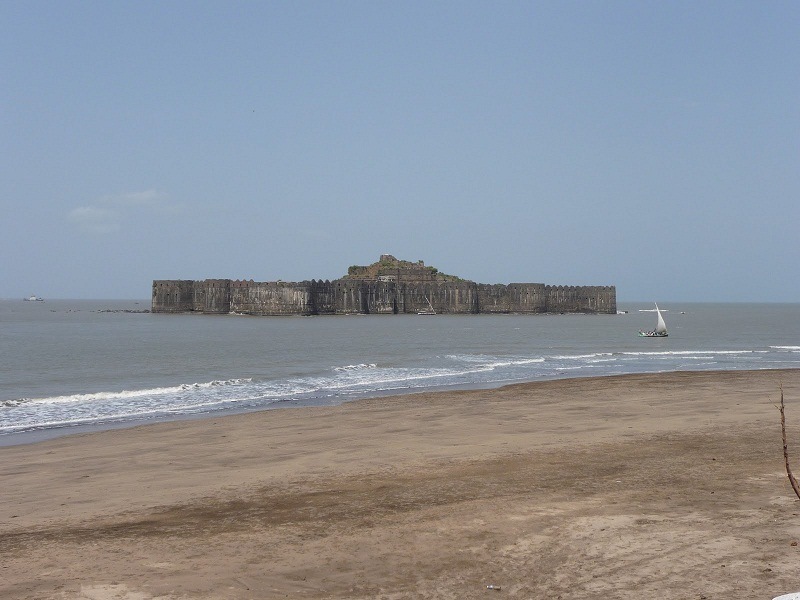 If you are a beach lover, bewitching budget workation in Alibaug is what you need. The roaring waves, sun-kissed beaches, and enchanting forts will inspire your inner creative thinker to be more productive at one of the coolest workation destinations in India. Alibaug is a splendid coastal town located in the Konkan region of Maharashtra. Often called as 'Goa of Maharashtra', it is one of the popular places to visit in Maharashtra and among the best weekend getaways from Mumbai. Surrounded by sea on three sides, Alibaug was once known as Kolaba, attributed to the Kolaba Fort which was built by Shivaji in 1680 CE. This coastal town is well-known for its ancient forts and lovely beaches. Alibaug Beach, Kihim Beach, Akshi Beach, Mandwa Beach, Kashid Beach, Varsoli Beach, Nagaon Beach, Kolaba Fort, and Murud -Janjira Fort are some of the prominent Alibaug tourist places. One can also experience the most beautiful sunrise and sunset views from these beaches while in Alibaug.
                                   Book Here : Alibaug Tour Packages
---
Panchgani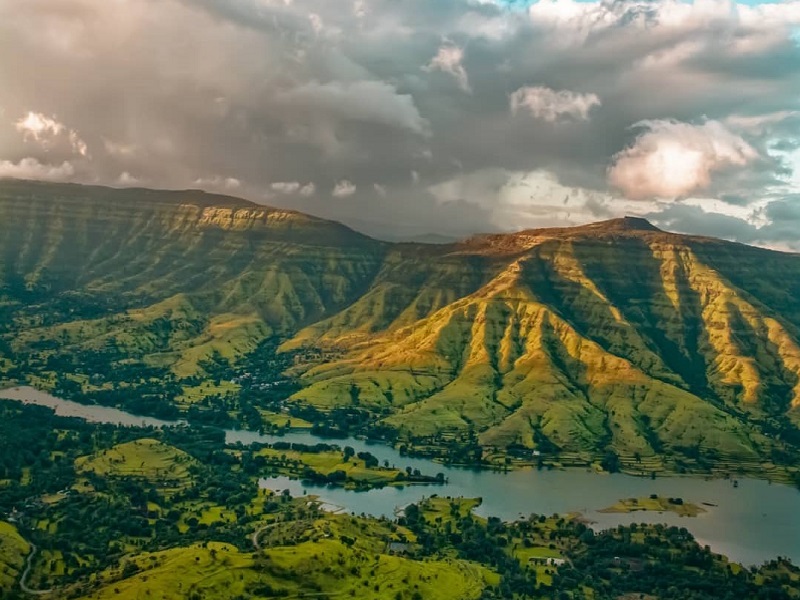 Want to get work done in a more relaxing environment just away from Pune and Mumbai's bustling life? Then pick the quiet hill station of Panchgani which is situated at an altitude of 1334 m in the Satara district of Maharashtra. Blessed with towering mountains, serene valleys, cascading waterfalls, and dense forests, it is one of the serene hill stations near Pune, & among the prominent places to visit in Maharashtra. Table Land, Parsi Point, Kamalgadh Fort, Devil's Kitchen, Rajpuri Caves, Sydney Point, Mapro Gardens, Dhom Dam, etc. are some of the major places to visit in Panchgani. Besides, Panchgani also offers you a plethora of adrenaline activities including paragliding, rock climbing, trekking, speed boating, and horse riding.
                                  Book Here : Panchgani Tour Packages
---
Kasauli
If you want to experience the best of the Himalayas while working, Kasauli should be your pick, which is located near all prime Himachal tourist places. With several backpacker hotels, equipped with high-speed Wi-Fi, scenic outdoor views, dedicated working areas, this picturesque hill station will let you feel like being at home. Monkey Point, Lower and Upper Mall, Sanawar, Baba Balak Nath Tempe, Sabathu Fort are some of the major places to visit in Kasauli. The hill station offers activities like trekking, paragliding, and camping for adventurous travellers. Surrounded by dense forests, Kasauli is home to several species of Himalayan flora and fauna including endangered ones.
                                   Book Here : Shimla Tour Packages
---
Lansdowne
Away from touristy crowds, perfect to catch multitudes of lofty mountains and get lost in the lap of Mother Nature. The beauty of working from a place like Lansdowne is that you begin to appreciate the great natural beauty and tranquil environment.  Lansdowne is one of the best hill stations near Delhi, and among the must-visit Uttarakhand tourist places. The fresh, cool mountain air and magnitude of greenery here help keep a cool head while at work. After an entire day at work, you can spend some time mingling with the locals, or visiting some of the top tourist places in Lansdowne like Garhwal Rifles Regimental War Memorial, Regimental Museum, St. Mary's Church, St. John's Church, Durga Devi Temple, Kaleshwar Mahadev Temple, Tip-in-Top or Hawagarh, etc.
                                    Book Here : Lansdowne Tour Packages
---
Dharamshala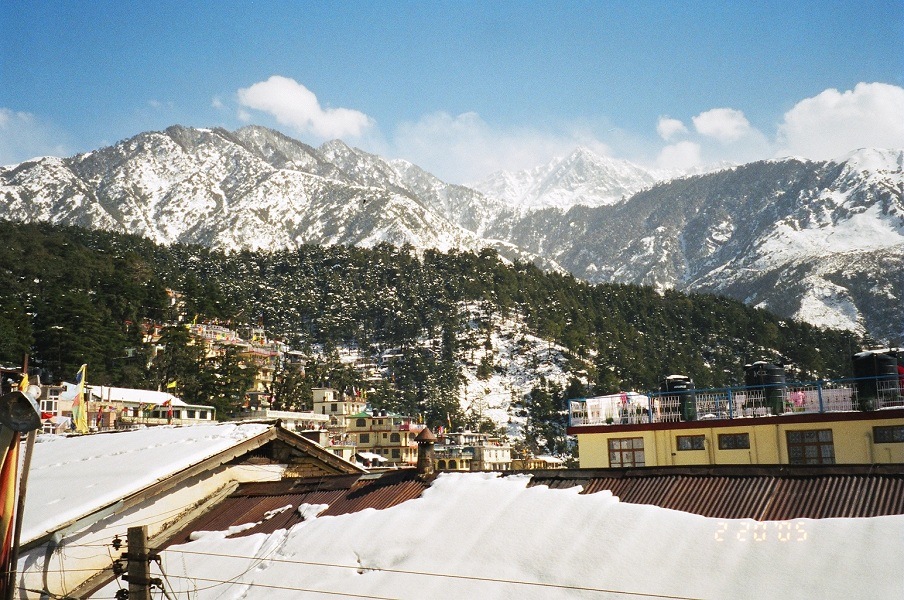 The home of Dalai Lama, the popular hill town of Dharamshala is indeed a gem of Himachal tour packages and has been a popular location for long-term backpackers. This mountain town offers a serene escape from the hectic work schedule. Surrounded by the snow-covered Himalayas, deodar, and pine forests, Dharamshala is popular for its snowline view that is easily visible here than any other place in India. Due to the large settlement of Tibetan people over here, Dharamshala is heavily influenced by Tibetan culture. The ancient Chamunda Temple, Dalai Lama Temple, Namgyalma Stupa, Bhagsunath Temple, Norbulingka Institute, Gyuto Monastery, and Indru Nag are some of the prime places to visit in Dharamshala. Dharamshala is the starting point to many trekking trails including Bhagsu Falls, Dharamkot, Triund, Ilaqa, and Toral Pass. The mountain people, warm hospitality, and simple living make this incredible hill town more inviting.
                                Book Here : Dharamshala Tour Packages
---
Sakleshpur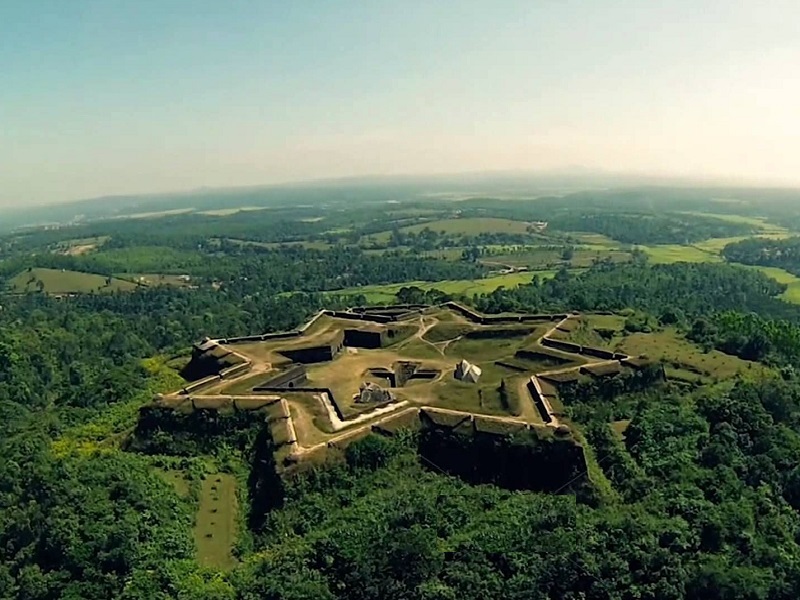 There are many tiny hamlets across India that boast of small properties that are not only affordable but also offer an enriching experience. One such place is Sakleshpur in Karnataka. Perched at an altitude of 3061 feet in the Malnad region, Sakleshpur is one of the best hill stations in Karnataka and among the famous weekend getaways from Bangalore. This small hill town is surrounded by lofty green hills covered with coffee, cardamom, pepper, and areca plantations. Manjarabad Fort, Sakleshwara Temple, Agni Gudda Hill, Magajahalli Waterfalls, Betta Byraveshwara Temple, Hemavathi Dam, Pandavar Gudda, and Agni Gudda are the top places to visit in Sakleshpur. Sakleshpura can be visited along with Chikmagalur tour packages. When here, you can book a place of stay that will be easy on your pocket, and let you explore the place through the eyes of the locals.
                              Book Here : Sakleshpur Tour Packages
---
Almora
Pin-drop silence can be hard to find when working from home. But that is something that you'll find effortlessly at a workation destination like Almora, a quiet, sleepy hill town cradled in the wilderness of Himalayan ranges. Famous for its rich cultural heritage, unique handicrafts, sumptuous cuisine, magnificent wildlife, coupled with the absence of rampant tourism, Almora promises its tourists a visit full of fun and unforgettable moments amidst the relaxing vibe as part of Uttarakhand Tour Packages. Also, this horseshoe-shaped hill town has a spiritual aura with a touch of mythology depicted in several old temples in every nook and corner. Nanda Devi Temple, Kasar Devi, Chitai Temple, Jageshwar, Binsar Wildlife Sanctuary, Baijnath, Katarmal Sun Temple, and Bright End Corner are some famous places to visit in Almora.
                                  Book Here : Almora Tour Packages
---
Kovalam & Poovar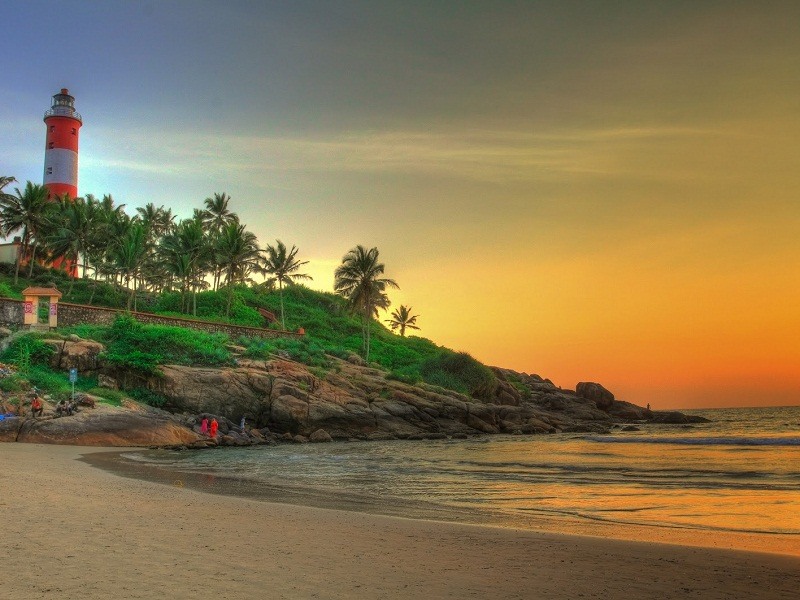 Truth be told, workations by the beach can be an expensive affair, but there are plenty of workation destinations that are easy on the pocket. Kovalam is one such budget-friendly beach destination that generates good upbeat vibes. The region draws beach bums looking for a dose of sun, sand, and sea. If you want more secluded beach workation than Kovalam, then choose Poovar, a small coastal town encompassed by a beautiful beach on one side and the backwaters on the other. It is one of the natural wonders where the Lake, River, Sea, and Beach meet the land. Poovar is a lovely island with long stretches of glowing sand, serene surroundings, and a refreshing gentle breeze. Poovar is widely identified for its lovely Poovar Beach, one of the top places to visit in Kovalam. It is an ideal destination for relaxing and cherishing the exotic beauty of the beach as part of Kerala Tour Packages.
                                 Book Here : Kovalam Tour Packages
---
Khandala
At an altitude of 622m in Sahyadri Ranges, Khandala is a peaceful destination where you find ultimate opportunities to rejuvenate and recoup while working. One of the secluded hill stations in Maharashtra, this pristine hill station is one of the twin hill stations – Lonavala and Khandala. It is known for its natural beauty, spectacular mountain views, glittering lakes, historic caves, and forts. Bedse Caves, Tiger's Leap, Duke's Nose, Karla Caves, and Bhaje Caves are some of the prominent places to visit in Lonavala & Khandala.
                                Book Here : Lonavala Tour Packages
---
Santhi is an avid traveler and primary contributor to the blogs at Trawell.in. She has explored most of the states in India and gained vast knowledge on tourist destinations in India and abroad. She also contributes content to other travel websites.