Positioned at an altitude of 2100 m, Wayanad is an enchanting hill station with rolling grasslands, blue skies, dense forest, misty hills, rugged trails, gushing waterfalls, and exotic wildlife. It is one of the top hill stations in South India, and among the must-include places in Kerala tour packages. Lies in the backdrop of the majestic mountains of the Western Ghats, one can witness the unusual contrast of peace and tranquility here. One of the best ways to explore the local culture, cuisine, and customs of Wayanad is by staying in a homestay. Flaunting a blissful environment and featuring contemporary amenities, these homestays in Wayanad promise the travelers a lavish stay amidst the lush green landscapes. Combining a stay with a plethora of activities, these homestays are sure to leave you energized for days to come. If you are looking for that peaceful & secluded retreat, then check out the list of best Homestays in Wayanad below.
Dhanagiri Homestay, Vythiri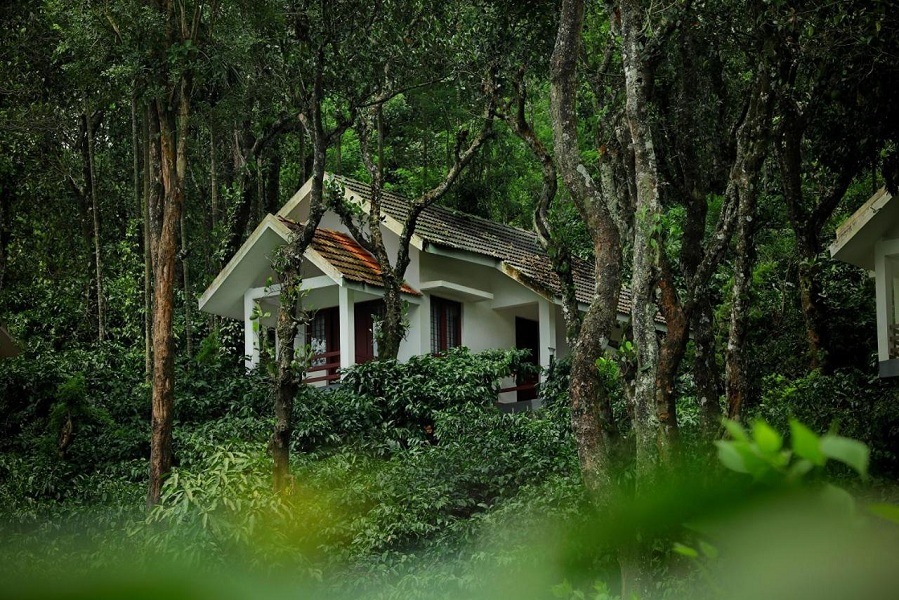 Just 10 km away from Kalpetta, Dhanagiri Homestay is a wonderful homestay situated in Wayanad, among the top places to visit near Bangalore. It is a part of 30 acres Dhanagiri Coffee Plantations at Pozhuthana near Vythiri in Wayanad. Dhanagiri Home Stay has cottages and bungalows that offer an excellent view of surrounding hills and forests. For travelers who are want to look up for the morning sunlight and the chirping of the birds as the morning wake-up call, Dhanagiri Home Stay is a perfect choice. The elegant four rooms with pastel shades of this homestay have a facility like premium TV, make-up mirror, separate sitting area with chairs, and hot and cold water system. The homestay also provides on-site features like a 24-hour front desk, Wi-Fi in public areas, car park, airport transfer, BBQ facilities. The stay here gives peace to your body and soul and influence you to come back to enjoy nature's bliss at its best. Besides its ambiance and hospitality, the treks along the plantations are one of the experiences which are not to be missed while in Dhanagiri as part of Wayanad tour packages.
---
Enteveedu Homestay, Panamaram
Nestled amidst the golden paddy fields and delightful coffee plantations, Ente Veedu Homestay is a great option for travellers looking out for homestays in Wayanad. It is situated in Panamaram, about 18 km from Kalpetta, one of the top places to visit in Kerala. "Ente Veedu", which translates to "my home" in Malayalam, is located deep within a 150-year old estate and is beautifully complemented by a lush green environment. The homestay offers accommodation with a fully equipped private bathroom, a balcony or a terrace, free WiFi and flat-screen TV, as well as a shared lounge and a garden. Guests at the homestay can enjoy the Malabar cuisine. The homestay also proved a car rental service.
                 Must Read : Splendid Places that can be Visited along with Wayanad
---
Greenways Treehut & Villas, Kuruva Island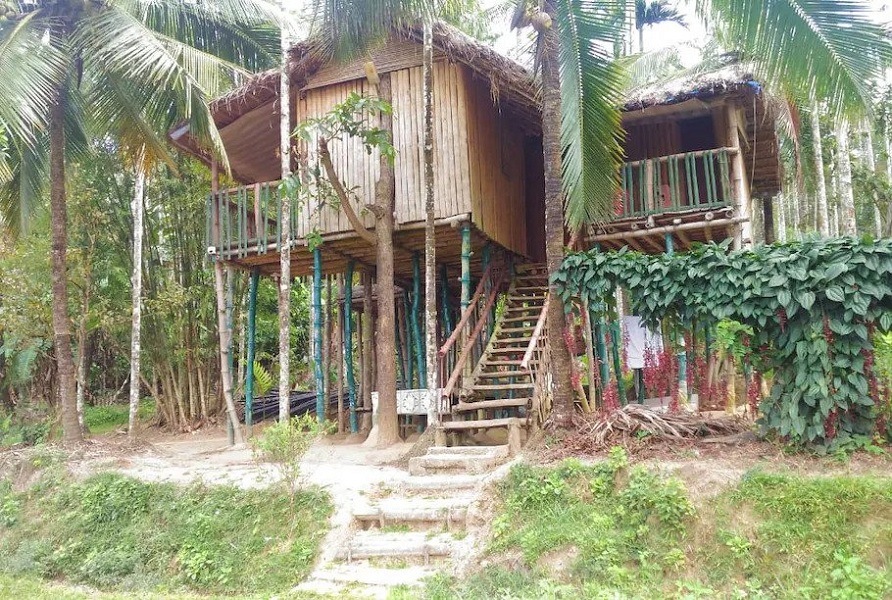 Wayanad Greenways Home Stay is an amazing getaway nestled among the lush green mountains of the Western Ghats. It is located on the banks of River Kabini near the mesmerizing Kuruva Island, one of the top places to visit in Wayanad. The homestay offers a unique stay along with a wonderful mix of facilities and adventures for a thrilling holiday. The beautiful homestay has attached tree houses for the accommodation of two families or groups, a Tribal mud hut for a unique staying experience, and Tent camping. To make the stay more excited, the homestay offers several adventure activities including trekking through the jungle, fishing in the clear waters of River Kabini, participating in tribal cultural programs, and relaxing walking tours through the villages.
                          Also Read : Best Places for Trekking in Wayanad
---
Annapara Homestay, Vythiri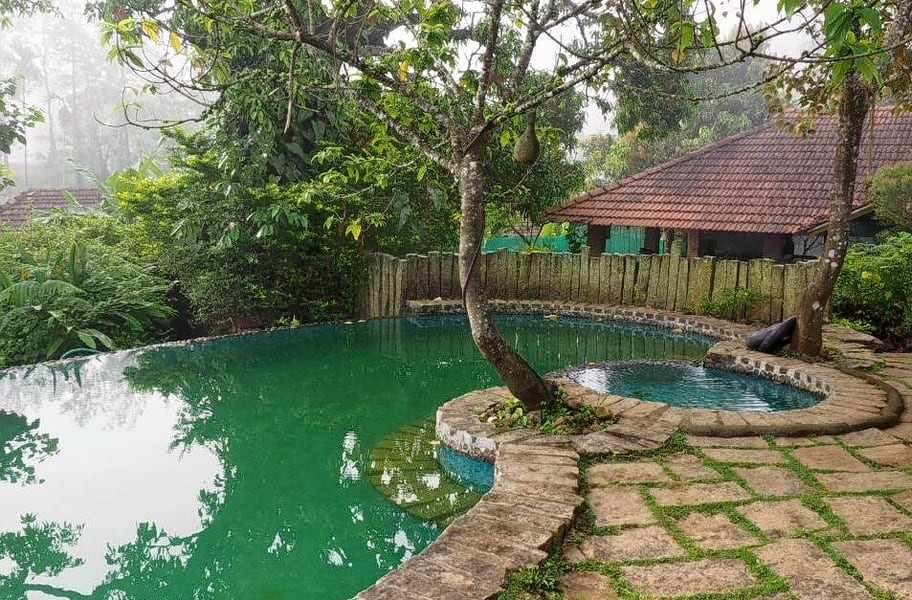 Perched atop a hillock, Annapara is a boutique hideaway tucked into the wilderness of Wayanad, among the top hill stations in Kerala. If you are seeking solace in solitude then this homestay can become a regular abode for you. The property features seven rooms with amenities that include bottled drinking water, wardrobe, night lamp, table, and attached bathroom with toiletries and hot/cold water supply. This is the perfect place for a reunion with friends and family, a romantic getaway for couples, and the perfect retreat for nature lovers, bird watchers, and outdoor adventurers. There is an outdoor swimming pool, an in-house restaurant, a mini library, and an amphitheater within the homestay. Besides, the homestay offers activities in three classifications – adventure tourism, nature tourism, and general tourism. Adventure Tourism activities offer some specialized activities Rappelling, Rope Ladder Climbing, Cycling, Camping, and Trekking in Wayanad. While going for nature tourism you can go for butterfly watching, bird watching, and wildlife safari.
                           Must Visit : Unexplored Places in Wayanad
---
Olives Homestay, Kalpetta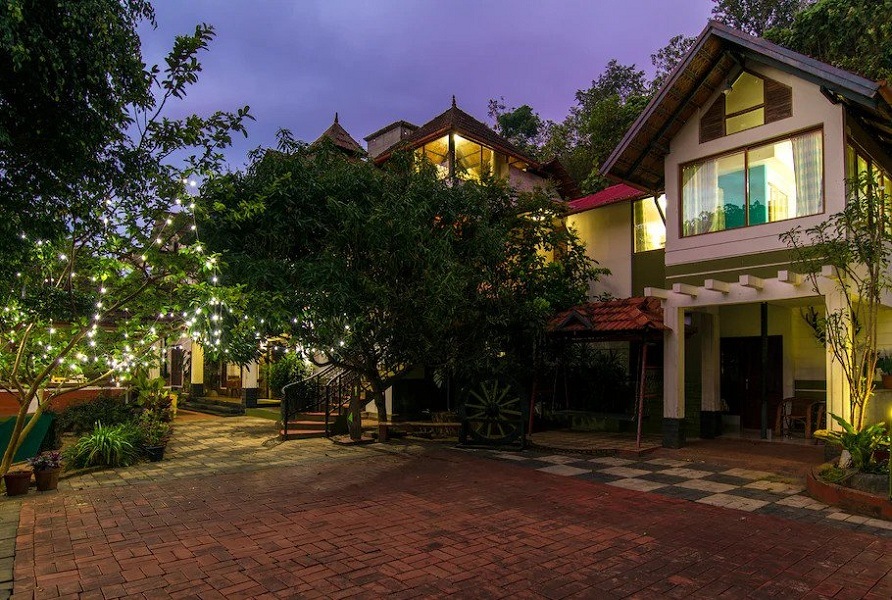 Olives Resort is an excellent choice for travellers visiting Wayanad as it offers a romantic environment along with many modern amenities designed to ensure a pleasant, comfortable, and enjoyable stay for the guests. The resort features honeymoon suites, premium and luxury class accommodations with international hospitality standards, and elegant rooms. The blend of warm colors and fine upholstery makes every room inviting. The rooms have neat and clean bathrooms with a supply of hot and cold water, a flat-screen TV, and an air conditioning facility. The property features a front desk, room service, and an in-house restaurant where one can enjoy mouth-watering dishes. Laundry, ironing, and car rental services are also available. Guests can relax in the garden or spend time reading in the in-house library. The homestay has a tour desk that can assist with sightseeing excursions and other travel arrangements for the convenience of the guests.
                         Also Visit : Stunning Waterfalls in Wayanad
---
Himadri Retreat Homestay, Madakkimala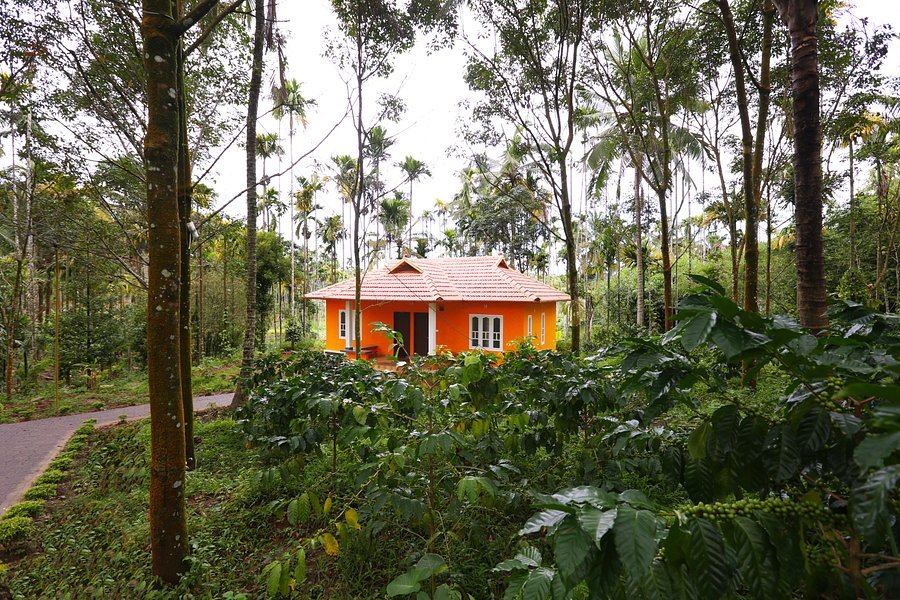 If you are looking for budget Homestays in Wayanad then Himadri Retreat Homestay is the best option for you. Overlooking a beautiful stream and surrounded by hills covered with cardamom plantation and lush vegetation, it is an absolute paradise for nature lovers where one can capture the untold treasures of sights and sounds of nature. The amenities present in this accommodation are well in synchronization with the basic demands of the customers travelling to Wayanad, one of the best Kerala tourist places. The property is surrounded by two wildlife sanctuaries, one dam, a lake, a waterfall, and an island. A certain mix of fragrance that the insatiable nature's untouched beauty offers is simply irresistible to ignore.
                           Must Read : Top Things to do in Wayanad
---
The Treasure Trove, Meenangadi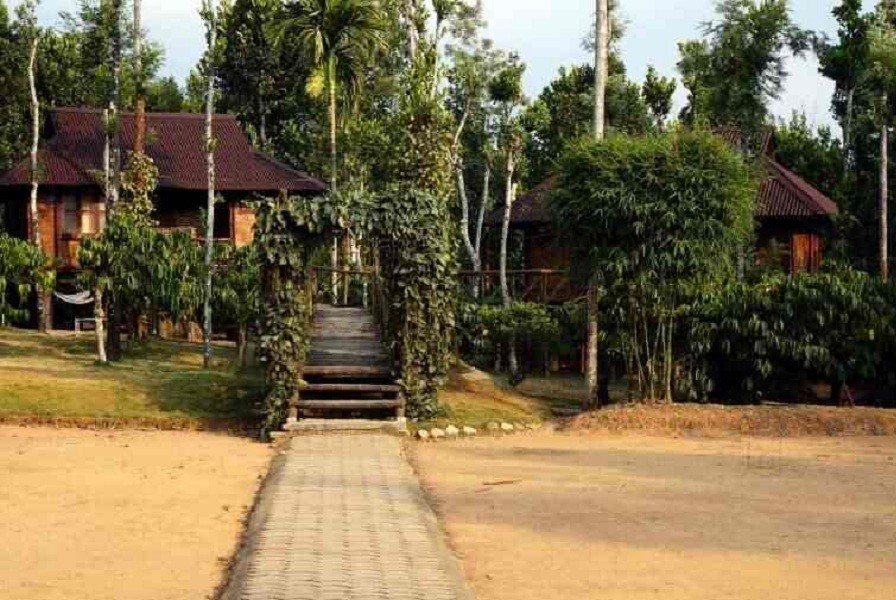 Treasure Trove is a warm and welcoming homestay in Wayanad, one of the best places to visit near Kochi. It features two eco-friendly bamboo cottages Ivy Crest and Leafy Retreat amidst a calm and serene coffee plantation that serves as accommodation for guests. The cottages have all the modern amenities including a cable connection, telephone, and power backup. One can sloth in the comfort of the spacious balcony, viewing mist-filled mornings, the arrival of dusk, and nights illuminated by hundreds of glowworms while staying here. Another highlight of the property is the bamboo bridge that leads to these cottages. Along with warm hospitality and a truly refreshing experience with nature, guests can also get acquainted with the authentic village life in the areas surrounding the homestay.
---
Kudajadri Drizzle Homestay, Kaniyambetta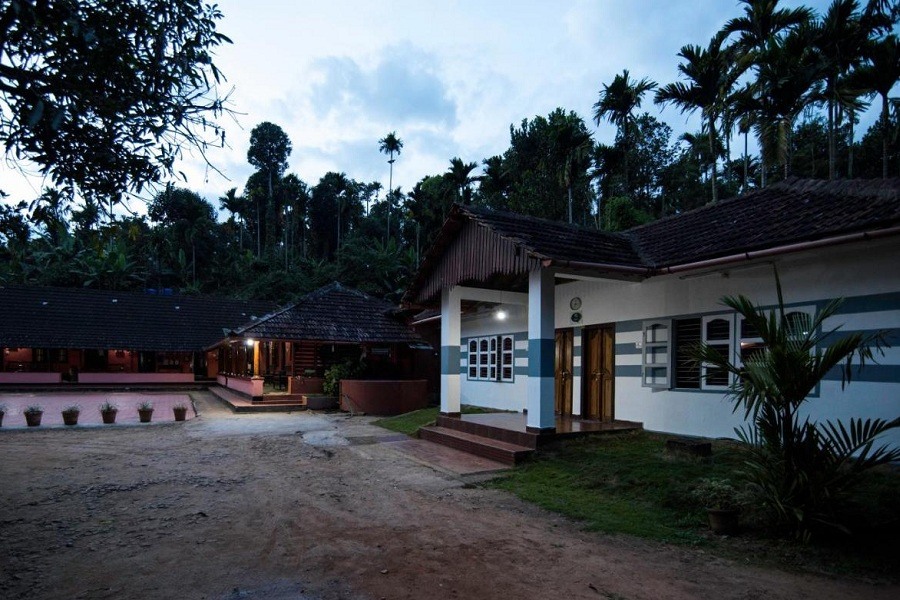 Kudajadri Drizzle Homestay is one of the finest homestays located in Wayanad, among the top hill stations near Bangalore. This is a 100-year-old Jain ancestral home located in a plantation with rotational plantations like ginger, tapioca, yam, etc. along with pepper and coffee in a village called Kaniyambetta, 12 km away from Kalpetta. The homestay features spacious layouts, and food and beverage outlets to offer convenience and flexibility to our guests. At Kudajadri, you get free WiFi, 24-hour hot and cold water supply, and laundry service. The homestay has ample car parking facility and 24-hour electricity backup. You can also get an Ayurvedic body massage here. There are designated areas for sports and games like badminton and cricket. The homestay also provides many facilities and activities for discerning vacationers, like campfires, sightseeing, and plantation walking aided by experienced guides.
                            Also Visit : Tranquil Beaches near Wayanad
---
Varnam Homestay, Mananthavady
Wayanad is the real heaven in God's own country Kerala, where the days are luminous with stunning village scenery and the nights reverberate the rhythms of drums, music of the flute, and husky recitals of the aborigine tribe. If you are setting out to explore the beauty, the wilderness, and the warmth of this pristine hill station, then book your stay at Varnam, an ancestral abode built fifty years ago in traditional Kerala architectural style. Surrounded by an organic farm, filled with fowls, cattle, rabbits, and rich bio-diversity, the house has four comfortable bedrooms and all the amenities and facilities you would need for a comfortable stay. With a spacious courtyard, a small garden, and an organic farm Varnam has the charm and lure of a rural farmhouse. The best part of the stay is that you get to eat only the organic food nourished carefully by the family.
---
Villa Kaffee Bohne, Kalpetta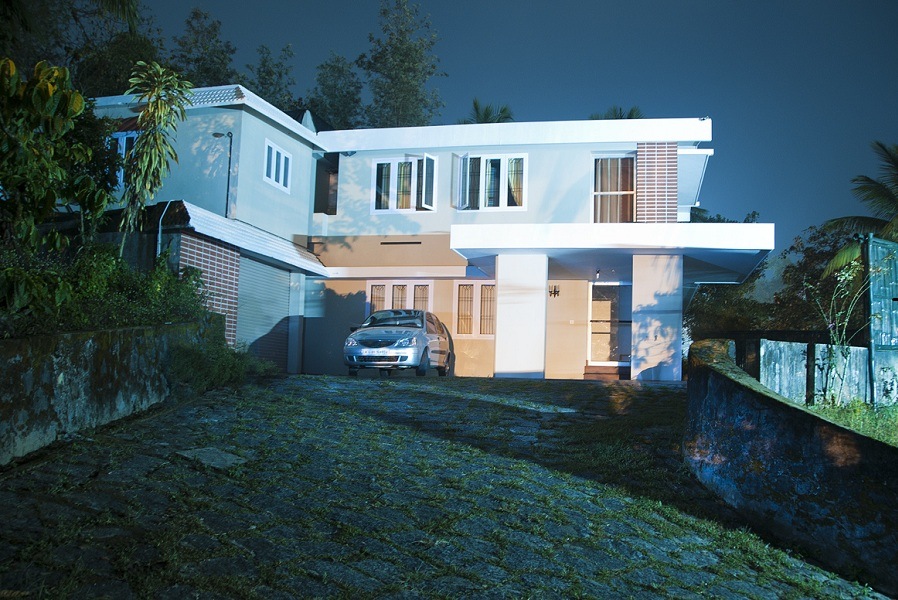 Villa Kaffee Bohne is set up to be a cozy home away from home in the heart of Wayanad, among the scenic places to visit near Mangalore. The property has three large bedrooms each with a luxurious bathroom attached. Apart from this, there's a full kitchen and a large family room for relaxation. For guests' benefit, the house provides private parking and free WiFi. Besides, the guests are served a scrumptious breakfast with authentic Kerala delicacies! The property doesn't provide food, there are hotels nearby since it's situated at Kalpetta people make Kalpetta as a base to explore Wayanad, among the best places to visit near Kochi. This is the perfect place for those who want to be closer to the town and also to the road.
                         Must Read : Reasons to visit Wayanad
---
Aranyakam Homestay, Meppadi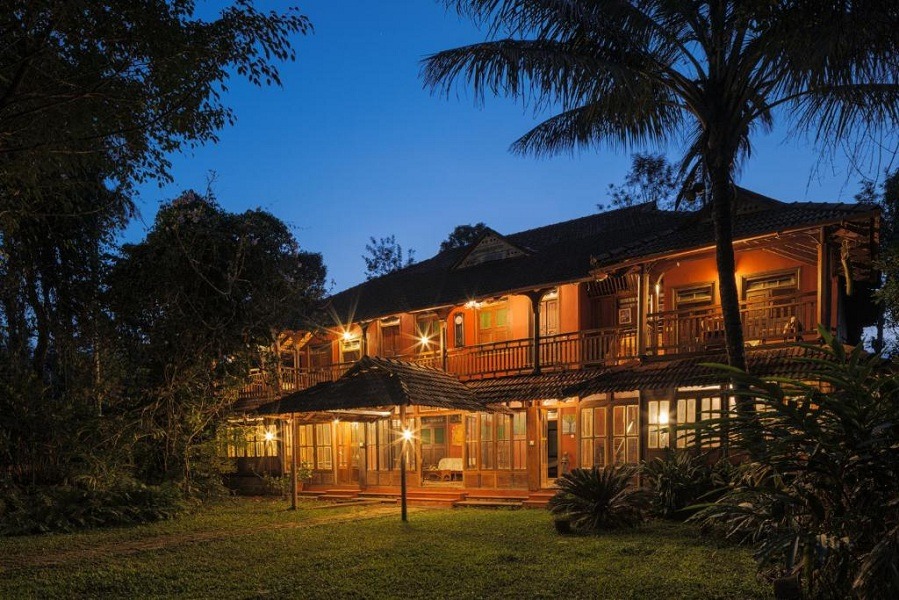 Situated at Meppadi, Aranyakam Homestay is an ideal getaway for those who want to spend some time quietly in Wayanad as it is nestled in 30 acres of coffee plantation amidst Wayanad's misty hills and lush forests. This ancestral home has been renovated to hold 6 spacious guest rooms, of which 4 are deluxe rooms and 2 suites. The homestay is complete with a stunning natural environment, an excellent in-house restaurant, and modern rooms with private balconies that offer spectacular views of dense forest, wildlife, birds, and the distant Western Ghats. The property also provides free Wi-Fi, a sunbathing terrace, and free car parking. While your stay at Aranyakam, one may experience the delight of watching fireflies dance in the dark and clouds trapped in the valley or explore the plantation, where one may wander among patches of organic vegetables, pepper vines, betel nut, cardamom, fruit trees on which you may spot quite a few endemic species of birds.
---
Grassroots Homestay, Kalpetta
Grassroots Homestay is a serene homestay located at the foothills of the Vythiri ranges with the majestic Chembra Peak to the left and the Banasura to the right. Set on a three-acre slope of coffee, areca nut, and pepper, all accommodations in Grassroots are in spacious luxury tents with every amenity that the discerning traveler would want. The property is overlooking a lush tea estate and a tributary river of the Kabini with a Pannia colony at the edge of the river. With the sound of the river gently sailing along next to you and the allure of the forest greeting you every morning, stepping out of your tent is going to be a task. The Banasura range of mountains beyond completes the picture, making it truly magical. Accommodation is in luxury Swiss tents, spacious and plush with every amenity that the discerning traveler would want. The property offers a 24-hour front desk and free parking on the property. The in-house restaurant serves Indian and International cuisine.
                             Also Read : Top Places for Trekking in Kerala
---
Hornbill Roost, Meenangadi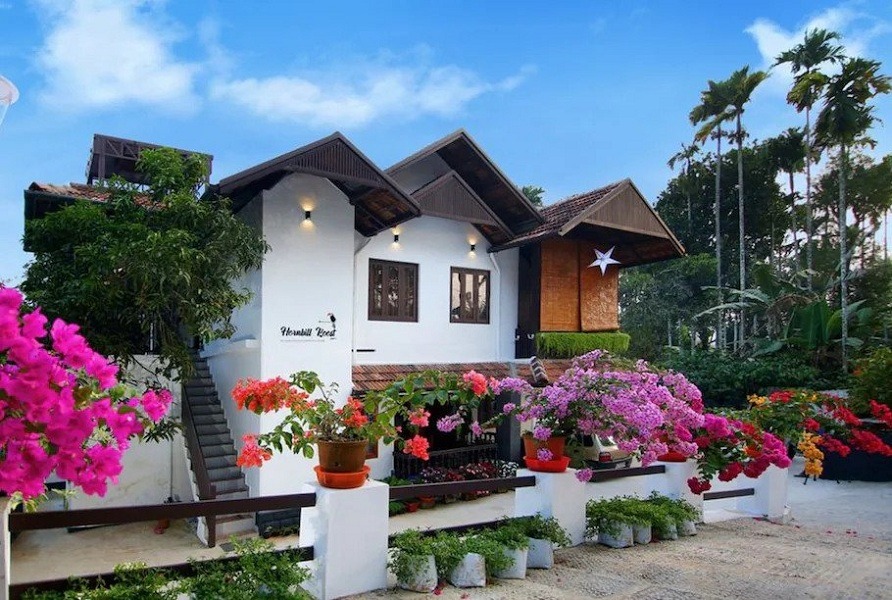 Located in Rattakundu near Meenangadi, Hornbill Roost is a great option for travellers looking out for a farmhouse in Wayanad, among the top weekend getaways from Mysore. The property situated amidst the lush coffee plantations offers single rooms or an entire villa for stay. The property is beautiful, super clean, and is quite suitable for small as well as large groups or families. The peaceful and laid-back atmosphere at the Hornbill Roost offers fantastic views from the Phantom Rock, among the must-visit Wayanad tourist places. Guests can also go for walks in the coffee plantations. The guests can indulge in shuttle & badminton at the premises. It is an excellent weekend getaway for those looking for a peaceful time covering themselves within the flora and fauna of Wayanad.
                              Also Read : Best Budget Workations in India
---
Lala Land Farm Resort, Mananthavady
Situated at the heart of Wayanad, Lala Land Farm Resort is an 80 years old farmhouse by the side of a confluence where the tributaries of Kabani meet each other and move down as one. Located just 3 km away from the Kurumbalakotta Hills, it is a secluded space to enjoy nature in all its purity with your loved ones. The property has 4 private bedrooms with attached bathrooms, a spacious living area, and free car parking. The homestay will offer Paddy Field Visit, Campfire with Music, Fishing, Farm Walk, Bamboo Rafting, Indoor & Outdoor Games, Ayurvedic Treatments, and Sight Seeing Arrangements for the guests. One can experience the taste of delicious Indian food made from fresh garden vegetables and fresh meat from their farm. Guests can even try some cooking in the highly sophisticated kitchen.
---
Santhi is an avid traveler and primary contributor to the blogs at Trawell.in. She has explored most of the states in India and gained vast knowledge on tourist destinations in India and abroad. She also contributes content to other travel websites.