From a fabulous daughter to a very thoughtful wife, a caring mother, and a responsible professional, Indian Women nowadays play a lot of roles in everyday life. However, she somewhere ends up ignoring her own self and can't even think of going on trips with her female friends anywhere due to these responsibilities. If you enjoy being behind the wheels and want to cherish the relationship with your own being and the forever-best female friends, then opt for roadways or drive to those beautiful locations in India. From peaceful getaways to tranquil hamlets or gorgeous green hillsides, there are numerous road trips for women in India that are worth planning an expedition. If you are looking for a perfect road trip, then here is the list of some amazing road trips for women in India for self-driven explorations as part of India Tour Packages.
Delhi To Jaisalmer
If you are in or around the national capital, plan a Rajasthan road trip towards Jaisalmer to experience the thrill of desert driving. Though there are three routes to reach Jaisalmer from Delhi, the best one takes you on NH11 that passes through Alwar, Jaipur and Jodhpur, among the top places to visit in Rajasthan. The roads are in top-notch condition and a pleasure to drive on! Watch the Aravallis bounce off as you drive along one of the most well-maintained highways of India into one of the most colorful cultures of our land. Authentic Rajasthani cuisine can be found anywhere along this route in India. Popularly called the 'Golden City', Jaisalmer is adorned with lakes, ornate Jain temples and havelis. Jaisalmer is one of the most famous places to visit near Delhi. Once you reach Jaisalmer, the 'Golden City', you will get mesmerized by the fine and rich desert where you can indulge in desert safari, a camel ride with their fabulous folk dance as part of Jaisalmer tour packages.
                                 Book Here : Rajasthan Tour Packages
---
Mumbai To Goa
Mumbai to Goa is another best choice to plan road trips for women in India as there is no other way to have complete fun with friends than visiting Goa. There are two popular routes to reach Goa from Mumbai – one via Khandala and Lonavla, and the other one via Kolad and Mahabaleshwar, among the top places to visit near Mumbai. However, both routes meet at Satara, from where Goa is just 6 hours away.  One can capture the lush greenery of the Konkan region, along with crossing bustling cities on the way to Goa. Calangute Beach, Baga Beach, and  Anjuna Beach, Basilica of Bom Jesus, Fort Aguada and Se Cathedral are some of the top places to visit in Goa. Don't forget to enjoy the fabulous nightlife, party scenario, food etc. while in this beach paradise of India.
                                   Book Here : Goa Tour Packages
---
East Coast Road
Plan a trip to East Coast Road of India if you are the person who believes that the secret to unforgettable travel lies in hitting the offbeat track. Popularly known as State Highway 49, the East Coast Road moves along the Bay of Bengal connecting Chennai to Cuddalore and Pondicherry, among the most scenic places to visit near Chennai. And guess what, you are able to visit the top heritage sites in Tamil Nadu with your girl pals when you opt for this road trip as it passes through Manora, Mahabalipuram, Nagapattinam, Karaikal and finally Pondicherry. Veerampattinam Beach, Auroville Beach, Promenade Beach, and Paradise Beach are some of the popular places to visit in Pondicherry.
                                   Book Here : Pondicherry Tour Packages
---
Bagdogra To Gangtok
Bagdogra to Gangtok is regarded as one of the most scenic road trips in India as the entire route is full of picturesque sceneries, mesmerizing hills, and lush greenery. This road trip starts from Bagdogra, and you will be taking NH10 which takes you to Siliguri, Sikkim, and eventually Gangtok, among the top hill stations in India. Gangtok, the capital city of Sikkim, is known for its scenic beauty and striking views of Mount Kanchenjunga, the third-highest peak in the world. Rumtek Monastery, Ganesh Tok, Ban Jhakri Falls, and Tsongmo Lake are some of the must-visit Gangtok tourist places. If you are an adventure enthusiast, the place also offers lots of adventurous activities like trekking and hiking.
                                      Book Here : Sikkim Tour Packages
---
Delhi To Khajuraho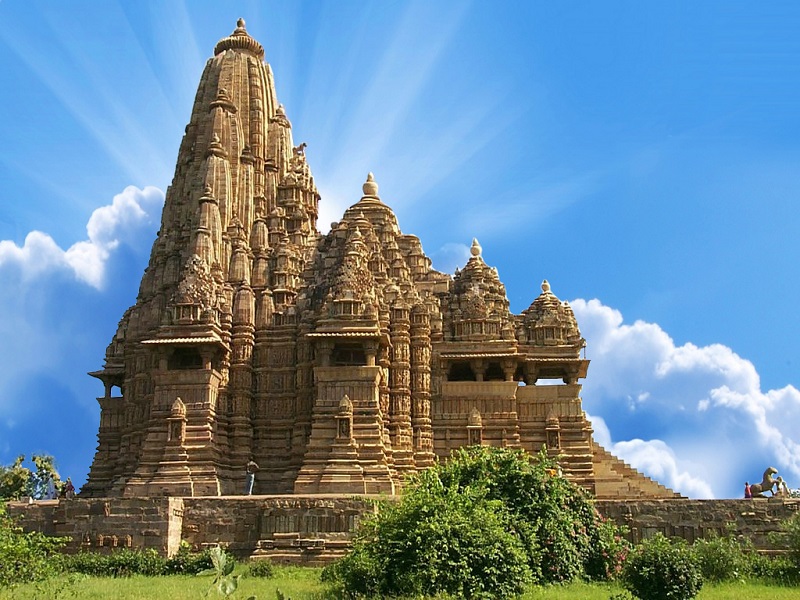 If you are intrigued by the rich heritage of the country and its culture inspires you a lot, then plan a road trip from Delhi to Khajuraho via Orchha, among the best heritage places to visit near Bhopal. Though there are two popular routes to reach Khajuraho from Delhi, the most convenient one is to take the Taj Express Highway and move towards Agra and visit the famous Taj Mahal, among the must-include places in Agra tour packages. Then comes Gwalior, from where you get on NH44 till Orchha, and later take the NH39 to reach Khajuraho via Chhatarpur. It is the most suitable route to encourage the carefree spirit in the women of India. Some of the best tourist places in Khajuraho are Kandariya Mahadeo Temple, Matangeshwar Temple, Adinath Temple, Javari Temple, Panna National Park, and Raneh Falls.
                                    Book Here : Khajuraho Tour Packages
---
Manali To Spiti Valley
If you and your girl gang are crazy about adventure, then go for the Spiti Valley circuit road trip. The best way to visit Spiti is to move in an arc-like route that starts from Manali and passes through Batal, Kaza, and Losar. It spans a length of 479 km and takes about 2 days with one stopover for rest and acclimatization. The road is open for about 5 months a year mostly during summers and mid-October. The beauty of this road trip in India from Manali to Leh cannot be captured in words as this route traverses through the hilly terrains, remote hamlets, ancient monasteries, waterfalls, and lakes. While traversing through the impeccable terrains, do visit the splendid Chandra-Tal Lake, Key Monastery, Kibber, and Dhankar to enjoy the natural view of the surroundings. Manali is one of the popular hill stations near Delhi, and among the best places to visit near Chandigarh during summer.
                                     Book Here : Manali Tour Packages
---
Delhi to Uttarakhand
Home to beautiful landscapes, refreshing escapes, and tranquil hamlets, Uttarakhand is one of the safest places for women to opt for road trips in India. From Delhi, you can either choose the route through Mussoorie by crossing Dehradun where you can explore the top Uttarakhand tourist places like Dhanaulti, Rishikesh, or can also plan to head towards Ram Nagar or Jim Corbett and continue the journey towards Binsar, Ranikhet, and even include Nainital, among the best hill stations near Delhi.
                                          Book Here : Uttarakhand Tour Packages
---
Santhi is an avid traveler and primary contributor to the blogs at Trawell.in. She has explored most of the states in India and gained vast knowledge on tourist destinations in India and abroad. She also contributes content to other travel websites.