Often called as 'The Queen of Hills', Ooty is a fascinating hill station in Tamilnadu, and one of the popular honeymoon destinations in India. With rolling tea gardens, cloud-kissed mountains, lush foliage, serene lakes, colonial architecture, and a tranquil atmosphere, this charming hill station in the Nilgiri hills attracts a huge number of tourists every year. There are so many places to visit in Ooty that are always crowded with tourists and locals as well. However, there are also some offbet places in Ooty for people who want to spend some time amid a calm and peaceful environment as part of Ooty Tour Packages.
Check out the list of some beautiful offbeat places to visit in Ooty.
Avalanche Lake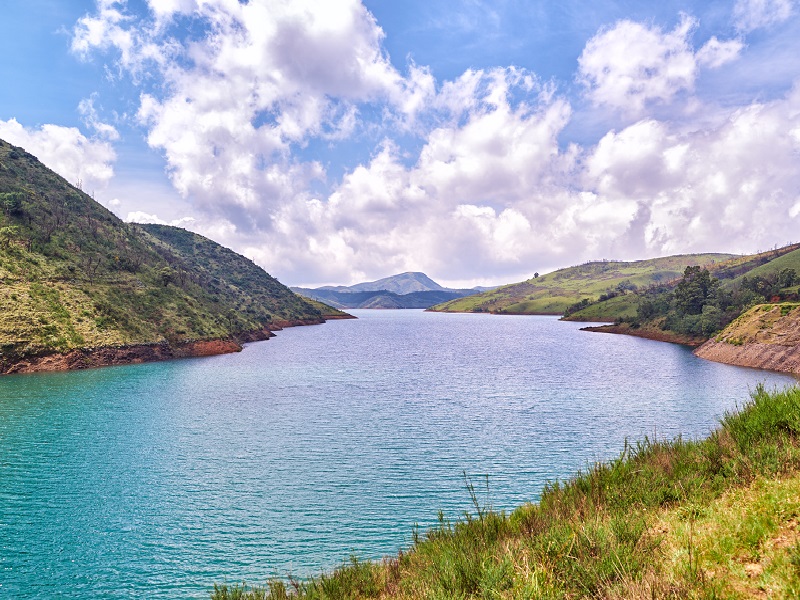 Avalanche Lake is a mesmerizing lake that formed naturally in the year 1823 due to a massive landslide (Avalanche). It is one of the stunning offbeat places to visit in Ooty. Surrounded by a rolling landscape with blooming flowers and rhododendrons, Avalanche Lake is a heaven for nature lovers, as small waterfalls falling from the encircling mountains create a picture-perfect ambiance. This lake is mostly visited after monsoons as the high water level offers great opportunities for trout fishing. Besides, the surroundings of Avalanche Lake are considered a sanctuary with a variety of wildlife like Tiger, Leopard, Gaur, Nilgiri Thar, Sambar Deer, Sloth Bear, Barking Deer, and Nilgiri Langur. One can even camp or pitch a tent to observe nature and gaze at the dense Shola forests, which envelop the lake by the sides. The clear sky and deep blue water, the lush green tea estates, and calm environs will serve as a treat to your senses.
                                    Book Here : Tamilnadu Tour Packages
---
Kotagiri
Situated at an altitude of 1793 m, Kotagiri is the oldest and the third largest hill station in the Nilgiris after Ooty, and Coonoor. The name Kotagiri means mountains of the Kotas which refers to the Kota tribe who lived here in the past. It is one of the secluded places to visit while in Ooty, among the popular hill stations in Tamil Nadu. Kotagiri was the first British settlement in the Nilgiris and preferred summer retreat, till a road was built from Mettupalayam to Coonoor. Kotagiri is famous for its breathtaking scenic beauty. Surrounded by tea estates and beautiful green landscapes, Kotagiri offers plenty of opportunities for trekking and rock climbing. The trekking trails in this region go through picturesque tea estates and lush greenery, meadows, and rivers. Some of the tourist attractions in Kotagiri are Kodanad Viewpoint, Catherine Falls, Elk Falls (7 km), and Rangaswami Peak and Pillar. Kodanad Viewpoint offers spectacular views of the surrounding hills and valleys.
                                  Also Read : Popular Places for Trekking in Ooty
---
Emerald Lake
Emerald Lake is a serene lake located near Emerald village in the Nilgiris district of Tamilnadu. Escape the crowd and head to this offbeat paradise located in the middle of the green hills and tea gardens. The lake is part of the Silent Valley National Park and is situated on the way to Avalanche village. The blue waters of Emerald Lake surrounded by lush green meadows and forest are simply mesmerizing. The lake is one of the picturesque lakes in Ooty and is a haven for a variety of birds. It is also notable for the scenic sunrise and sunset views. One can choose to sit on the banks, go canoeing in this untouched lake, or go trekking at this place.
                                    Must Visit : Waterfalls in Ooty
---
Needle Rock Viewpoint
Situated on Gudalur-Ooty main road, Needle View Hillpoint is one of the most stunning and lesser-known tourist places in Ooty,  especially for stunning views of the Nilgiri Hills. Among the best viewpoints in Ooty, the place gets its name from its huge, pointed rock that resembles a needle. Also called Soochimalai, this viewpoint offers a mesmerizing 360-degree view of the surrounding valleys and plains. The Needle View Hillpoint is also ideal for those who want to spend some quality time with their loved ones in the lap of nature. Tourists can also enjoy the spectacular sunset which is visible from this spot. The site is hidden and not frequented by tourists like other tourist places in Ooty. Apart from providing a few hundred meters of trekking experience, it also puts up an amazing backdrop for some candid photographs with your special one which can be cherished for the times to come.
                                   Also Read : Best Hill Stations near Bangalore
---
Mukurthi National Park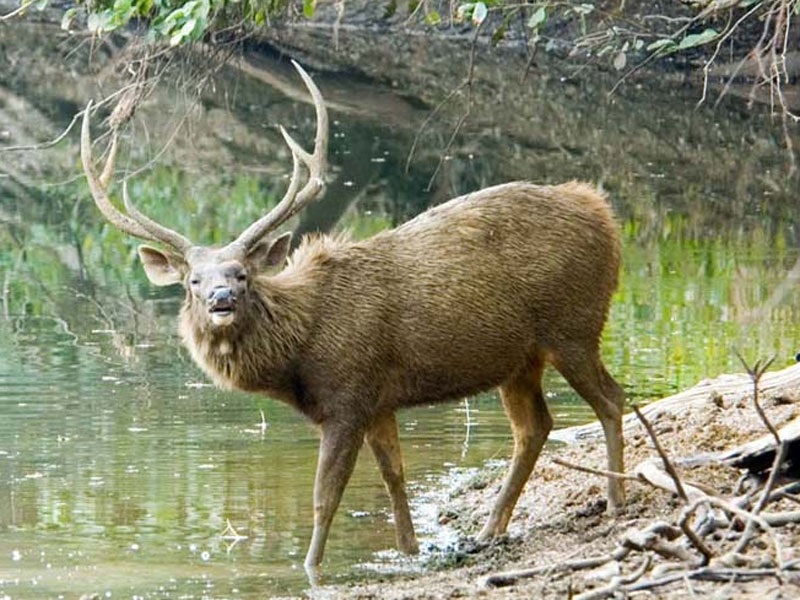 Our list of offbeat places to visit in Ooty is incomplete without mentioning Mukurthi National Park. A part of the Nilgiri Biosphere Reserve, this is one of the most attractive wildlife sanctuaries in Tamil Nadu, and among the best places for trekking near Mysore. As part of the Western Ghats, it is a UNESCO World Heritage Site since 1st July 2012. Visitors will also be able to see picture-perfect attractions, a wide array of flora and fauna, and the treasured Nilgiri Tahr, Asian Elephant, Nilgiri marten, Nilgiri langur, and Bengal Tiger. Apart from all this, one can also picnic and camp at specific locations in this beautiful park.
                                  Must Visit : Trekking Places in Tamil Nadu
---
Bison Valley, Belikkal
Situated 26 km from Ooty, Bison Valley is another hidden gem located in Belikkal. This valley gets its name from the wild Indian bison that can be spotted at ease in this area. The other animals such as monkeys, elephants, tigers and leopards can also be seen here. Also, there are different species of birds such as bulbul, drongos, doves, shrikes and woodpeckers in this valley. Besides, this place is suitable for adventure activities like rock climbing and trekking.
---
Santhi is an avid traveler and primary contributor to the blogs at Trawell.in. She has explored most of the states in India and gained vast knowledge on tourist destinations in India and abroad. She also contributes content to other travel websites.