Ooty, also known as Udhagamandalam, is a charming hill station in Tamil Nadu. It is the capital of Nilgiris district in the state of Tamilnadu. Situated at an altitude of 7,440 feet, Ooty is one of the top hill stations in South India and also one of the top visited Tamilnadu Tourist Places. Often referred as 'Queen of Hills', Ooty is a nature lover's paradise and also one of the top places to visit near Bangalore. The rolling hills, lush green vegetation, and the misty landscapes attract a large number of tourists to this hill station. The pleasant weather and the verdant green surroundings make Ooty extremely popular. Apart from Ooty Lake, this scenic hill station also boasts several lakes.
Watch Video - Ooty Tourist Places
Trawell.in presents a list of some of Ooty's popular lakes that you can visit on your next trip here.
Pykara Lake
Pykara Lake is a placid lake formed by the backwaters of Pykara Dam, and is one of the top places to visit as part of Ooty tour packages. Situated on Ooty – Mysore road, Pykara Dam built on Pykara River is a beautiful place offering breathtaking scenery. This is a blessed lake for the Todas, the local tribe of Nilgiris. Pykara Lake is one of the top Ooty Tourist Places and an ideal place to experience beautiful boat ride. Boating in the backwaters of Pykara Lake is a memorable experience and one can also catch a glimpse of wildlife like Elephants roaming on banks of the lake.
Also Read: 11 Romantic Honeymoon Places in India
---
Emerald Lake
Emerald Lake is a serene lake located near Emerald village in Nilgiris district of Tamilnadu. Situated amidst dense forests, it is one of the top places to visit in Ooty. The lake is part of the Silent Valley National Park situated on the way to Avalanche village. The blue waters of Emerald Lake surrounded by lush green meadows and forest are simply mesmerizing. Emerald Lake is also a haven for a variety of birds. It is also notable for the scenic sunrise and sunset views near the lake. Besides these, there are also various activities for tourists around this lake like trekking, fishing, and boating.
Book Here: Ooty Cab Packages
---
Most Popular Tours
---
Avalanche Lake
Avalanche Lake, one of the best Ooty Tourist places, is a mesmerizing lake formed naturally in the year 1823 due to a massive landslide (Avalanche). Surrounded by a rolling landscape with blooming flowers and rhododendrons, Avalanche Lake is a heaven for nature lovers, as small waterfalls falling down from the encircling mountains create a picture-perfect ambiance. This lake is the major source of water supply for the Kundah Hydro Power stations and is also one of the top places to experience during Ooty Tour. It is considered one of the star attractions of Ooty Tourism, and among the best places to visit near Mysore.
This lake is mostly visited after monsoons as the high water level offers great opportunity for trout fishing. The surroundings of the dam are considered as a sanctuary with variety of wildlife and offers beautiful experience to visitors in the lap of nature. Avalanche is a habitat of Wild animals like Tiger, Leopard, Gaur, Nilgiri Thar, Sambar Deer, Sloth Bear, Barking Deer, and Nilgiri Langur.
Also Read: Must Visit Wildlife Sanctuaries in India
---
Kamaraj Sagar / Sandynalla Reservoir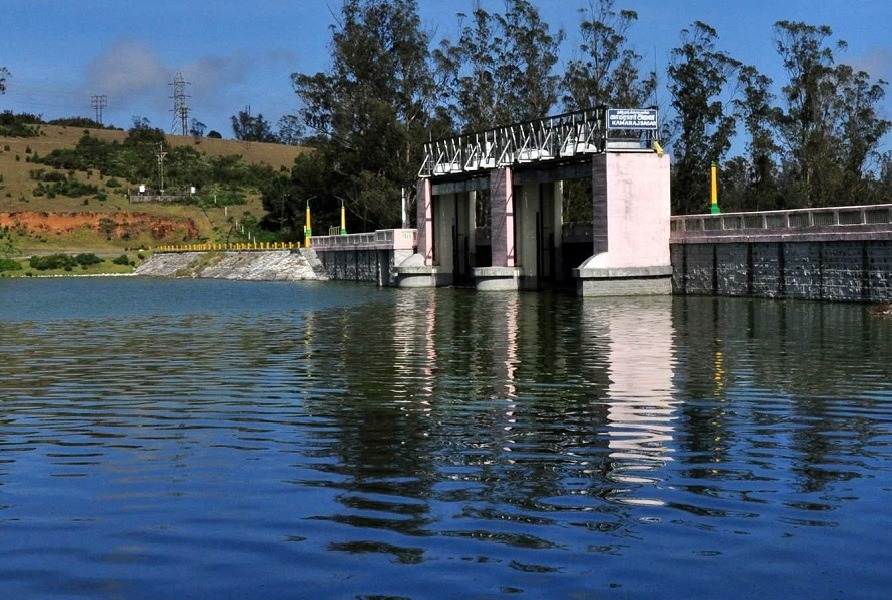 Kamaraj Sagar, also known as Sandynalla Reservoir, is a manmade scenic lake situated on the slopes of the Wenlock Downs in Ooty. It is a popular shooting location and a must include in every Ooty Vacation. Spread over 400 acres, the dam built on the Kamrajar Lake is situated on the way to Wenlock Downs & Pykara. The dam is a monsoon fed water body and measures about 6 km in length. The glittering waters and the serene location make it a heavenly place and a favorite haunt for the nature lovers. It is also a popular destination with honeymoon couples as well as film makers. It is also a great fishing spot in Ooty.
---
Bellikkal Lake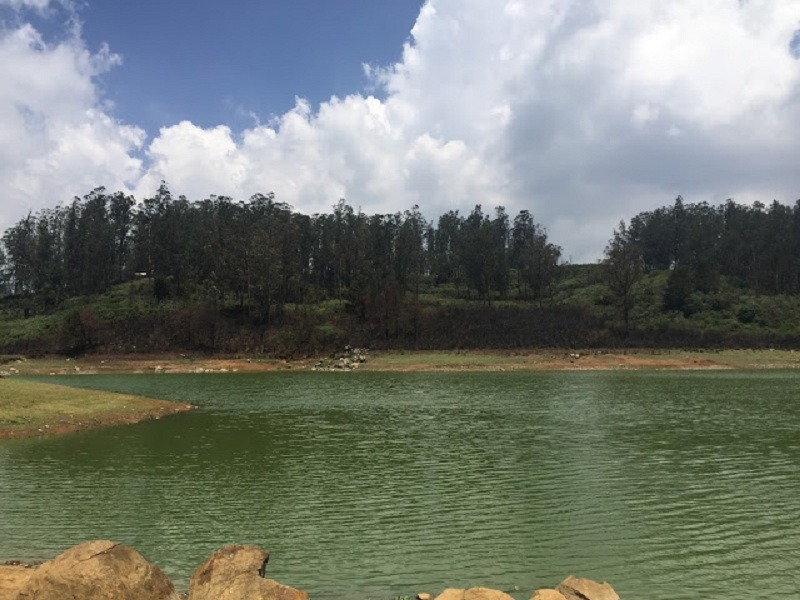 Bellikkal Lake is a wonderful place amidst the lush greenery and appealing surroundings. This is one of the popular Tourist Places in Ooty for tourists, wildlife enthusiasts, nature lovers and honeymooners alike. The beautiful Bellikkal Lake is a preferred watering hole for many wild animals like elephants, tigers, bison, deer and bears. It is also a great place for bird watching because of varieties of birds like Shrikes, bulbuls, mourning doves, crow pheasants and woodpeckers are spotted here. One can also pot for adventure activities like Mountain biking and trekking.
Book Here: Resorts in Ooty
---
REFERENCE
---
Most Popular Tours
---
Santhi is an avid traveler and primary contributor to the blogs at Trawell.in. She has explored most of the states in India and gained vast knowledge on tourist destinations in India and abroad. She also contributes content to other travel websites.