Located in Southeast Asia, Malaysia is a federal constitutional monarchy consists of thirteen states and three federal territories. This Southeast Asian country is separated by the South China Sea into two equal sized regions, Peninsular Malaysia and East Malaysia. The Peninsula boasts bustling cities, tea plantations and beautiful colonial architecture while the Malaysian Borneo or East Malaysia comprises wild jungles, remote tribes, and granite peaks. The country presents a perfect balance of modern amenities and natural habitats. Kuala Lumpur is the capital city of Malaysia which boasts a shimmering skyline and among the must include in Malaysia Tour Packages.
Watch Video - Tourist Places in Malaysia - Video
Among the top holiday destinations in the world, Malaysia is a beautiful country with a rich cultural heritage that blends Asian and European influence. From the clash of history and modernity in glittering Kuala Lumpur, to the rich cultural heritage of Penang and from the stunning white beaches of Langkawi to pristine rainforests of Sarawak, Malaysia offer something for every traveller. The state of Sabah also lures tourists with its turquoise-fringed islands having mesmerizing coral reefs.
Trawell.in presents top 12 places to visit in Malaysia here.
Kuala Lumpur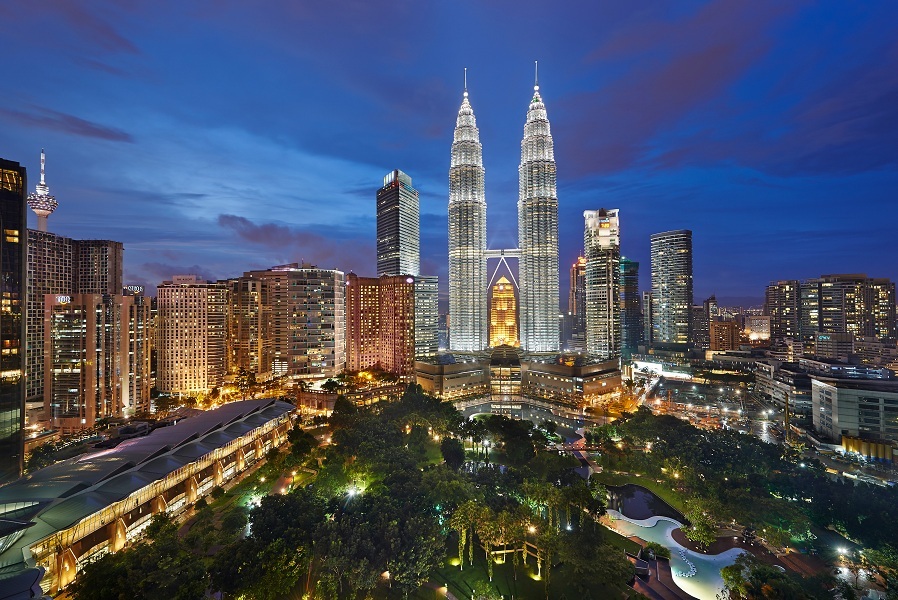 The metropolitan capital of Malaysia, Kuala Lumpur is the cultural, financial and economic center of Malaysia. Home to the Parliament of Malaysia, Kuala Lumpur is also home to the official residence of the Malaysian King, the Istana Negara. Kuala Lumpur is one of the leading cities in the world for tourism and shopping. It is the sixth most visited city in the world, with 8.9 million tourists per year. Tourism here is driven by the city's cultural diversity, relatively low costs, and wide gastronomic and shopping variety.
Commonly called KL by locals, Kuala Lumpur is a worthwhile destination of its own. Petronas Towers, Perdana Botanical Gardens, Menara KL Tower, Merdeka Square, the House of Parliament, the National Palace (Istana Negara), China Town, the National Museum, Islamic Arts Museum, KL Bird Park and Sultan Abdul Samad Jamek Mosque are the most popular places to visit in Kuala Lumpur. This vibrant city is also known as a shopper's paradise as it is home to three of the world's 10 largest malls.
Also Read: Forget Kuala Lumpur, Discover 7 Most Beautiful Cites in Malaysia
---
Cameron Highlands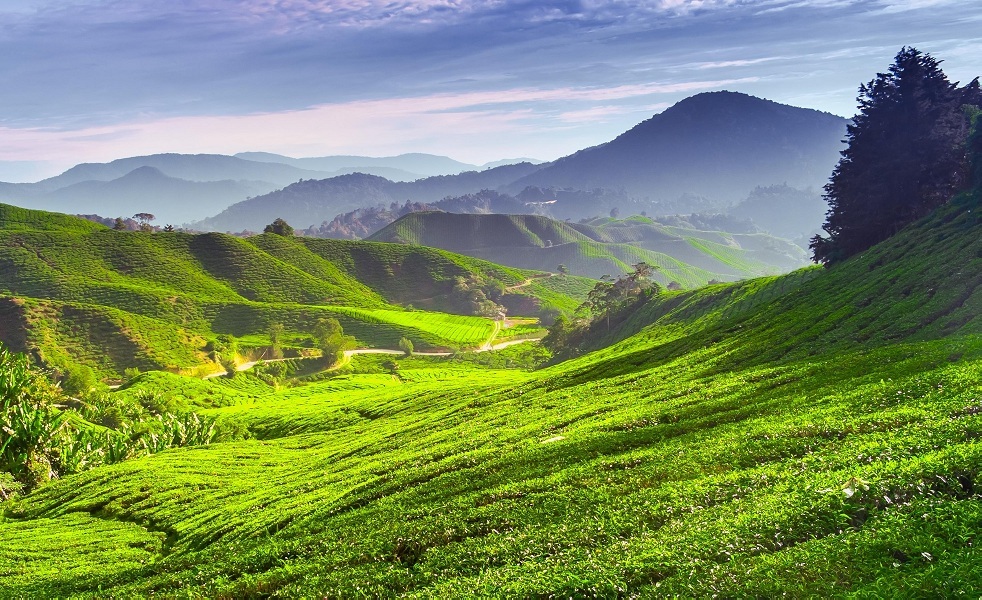 At an altitude of 1500 m, the Cameron Highlands is a stunning hill station in the central peninsular Malaysia. It comprises a series of little townships that include Ringlet, Tanah Rata, Brinchang, Tringkap, Kuala Terla and Kampung Raja. Famous for its vast tea plantations and mossy-forests, Cameron Highlands is a popular trekking place among tourists who visit Malaysia and also a popular destination for backpackers in Southeast Asia.
Named after William Cameron, Cameron Highlands is a fresh and verdant destination blessed with lush scenery, forests, lakes, wildlife and outdoor recreation. Being Malaysia's chief tea and flower producer, the Cameron Highlands also abounds in sprawling tea plantations, strawberry farms and colorful flower farms. Time Tunnel Museum, Butterfly Garden, Sam Poh Temple and Night Market are the top places to visit in Cameron Highlands. The Cameron Highlands is one of the few places in Malaysia that serves as a habitat for a wide variety of flora and fauna.
---
Most Popular Malaysia Tours
---
Penang

Situated in the Strait of Malacca off West Malaysia's northwestern coast, Penang is among the most famous and must include destination in every Malaysia Packages. Listed as a UNESCO World Cultural Heritage Site in 2008, Penang Island is a popular tourist places in Malaysia due to its historic George Town and rich culinary diversity. Long regarded as the food capital of Malaysia, Penang is considered one of the best places in Southeast Asia to sample incredible street food of all types. Some of the best delicacies are available at the food stall situated in Gurney Drive.
Often called as the Pearl of the Orient, Penang is famous for its soft sandy beaches and colonial architecture. The imposing city of Georgetown has plenty to offer in the way of landmark homes, fort, temples and museums. There are over 50 murals and sculptures on the walls of its 19th-century buildings and the best way to explore the town is to follow the mural trail. Some of the most interesting sites of Penang are the sandy beaches of Tanjung Bungah and Batu Ferringhi, Penang Hill, Snake Temple, Kek Lok Si Temple, Dhammikarma Burmese Temple, and War Chaiyanabgalaram.
---
Langkawi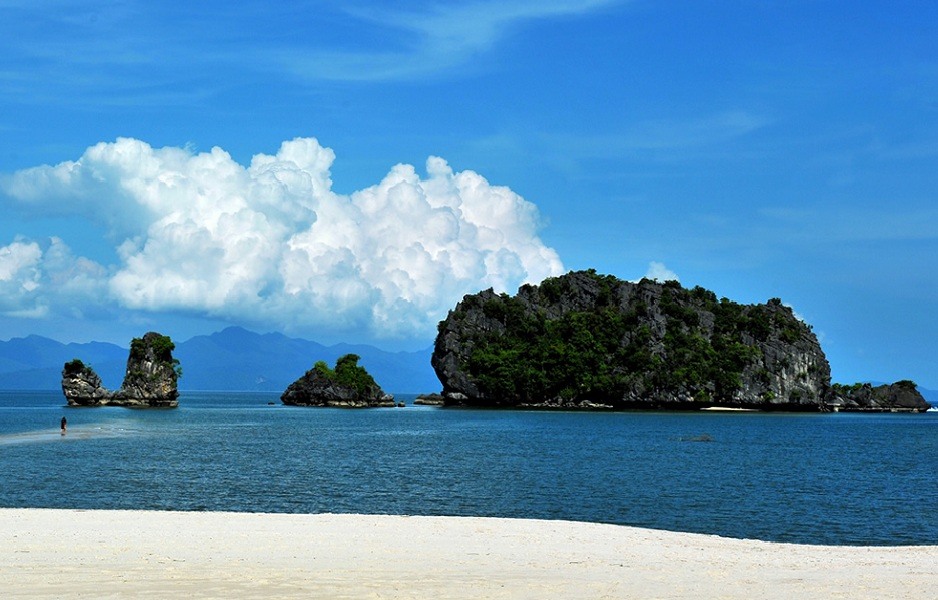 Positioned off the northwest corner of Malaysia in the Andaman Sea, Langkawi is an archipelago of 99 islands boasting picturesque beaches, white sand, clear water, rainforest, and forest-clad mountains. Often referred to as the Jewel of Kedah, Langkawi tops the list of Malaysia's island destinations which is frequented by both foreigners and Malaysians, especially because of great connectivity and a large tourist infrastructure.
Often considered as the busiest island of Malaysia, Langkawi is just so perfect to enjoy an unforgettable holiday as part of honeymoon Tour. The massive island is home to historical attractions, great fare, excellent diving opportunities, exciting nightlife and dirt-cheap shopping. Langkawi Cable Car & Sky Bridge, Dataran Lang or Eagle Square, Under Water World, Gunung Raya, The Kilim Karst Geoforest Park, Pulau Paya Marine Park, Seven Wells waterfalls, Pregnant Maiden Lake, Crocodile Farm, Laman Padi, and Handicraft Complex are the top places to visit in Langkawi.
Also Read: 9 Reasons to Visit Malaysia
---
Selangor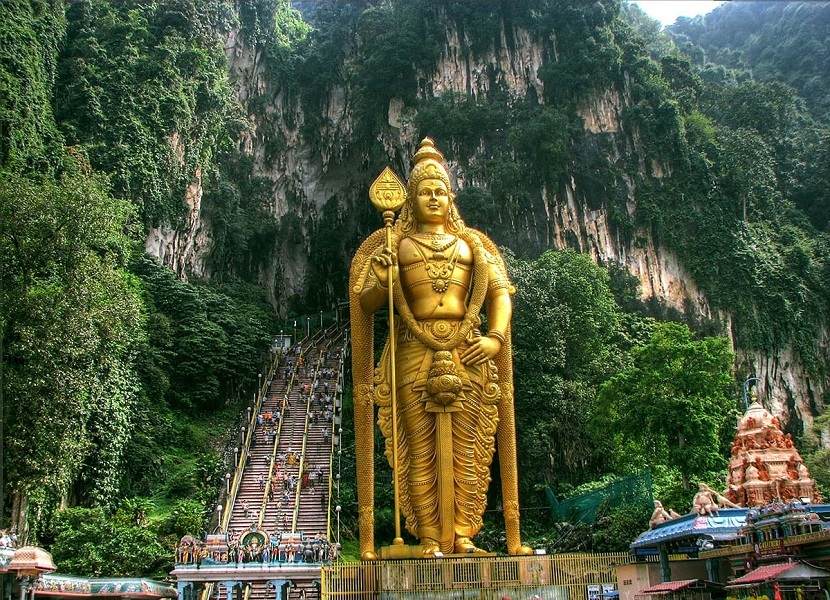 Selangor or Selangor Darul Ehsan is the most developed and also the richest state in Malaysia with a large share of the nation's industry and commerce concentrated here. Shah Alam is the capital while Klang serves as the royal capital of the state. Selangor completely surrounds the Federal Territories of Kuala Lumpur and Putrajaya, both of which were previously part of Selangor. Selangor has the largest population in Malaysia, and has shown considerable increase in recent decades due in large part to the development of the Klang Valley.
Encompassing the city of Kuala Lumpur, Selangor has many tourist attractions. It is home to the retail and commercial hub of the country, I-City in Shah Alam, the National Zoo of Malaysia (Zoo Negara), Sepang International Circuit, the Sultan Salahuddin Abdul Aziz Shah Mosque, Batu Caves, Bukit Broga Hill, the Thai Chetawan Temple, Kampung Kuantan Firefly Park and Sunway Lagoon, Malaysia's top theme park.
---
Malacca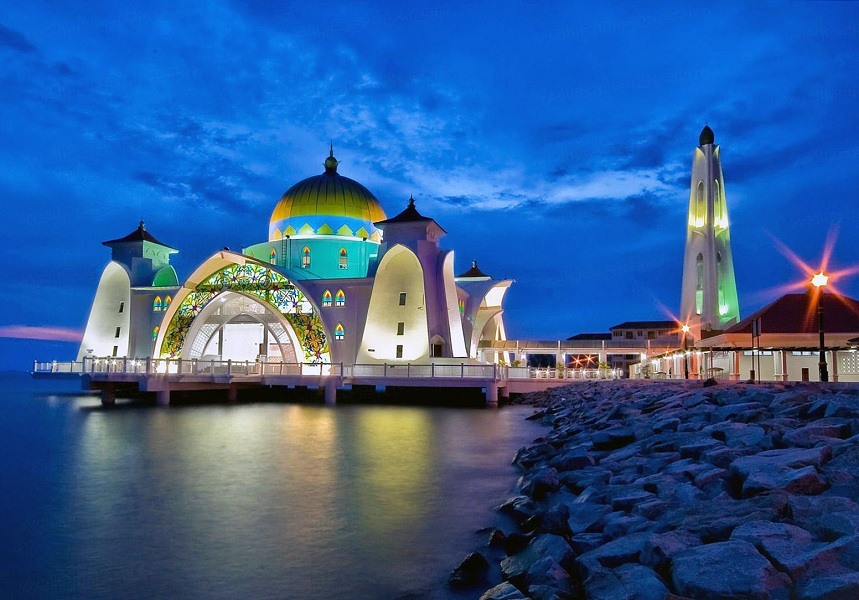 Locally spelled as 'Melaka', Malacca is a worthwhile stop for cultural, historical and colonial sites. Recognized as the World Heritage Site by UNESCO, the Malaysia's Peranakan city is one of the best places to visit in Malaysia. Amongst the greatest trading ports in Asia in 15th Century, Melaka was ruled and battled over for centuries between Indian, Portuguese, British and Dutch governments. As a result, this modern day Malaysian city is now one of the best places to visit in Malaysia packed with architecture, culture, traditions and cuisine all reflecting its rich heritage.
Today, Melaka is bustling with weekend night bazaars, imposing buildings and attractive showy trishaws. One can see many historical places such as Christ Church, the Stadthuys, St. Paul's Hill, Dutch Fort, Portuguese Settlement and many more. Melaka also has some pristine beaches, lush forest covers and family-friendly tourist attraction in Alor Gajah and Ayer Keroh. There is also a little river running through the city, providing it with a calm, peaceful aura. Melaka is a city that boasts of lots of good food, apart from its cultural attractions. Many shops and museums close in Malacca on Tuesdays, so plan your trip according to this.
---
Kota Kinabalu
Formerly known as Jesselton, Kota Kinabalu is the capital of the Sabah State in Malaysian Borneo. Facing the South China Sea, Kota Kinabalu is a fast-growing tourist destination due to its close proximity to tropical islands, rainforests, national parks and Malaysia's tallest peak, Mount Kinabalu. Commonly called KK by locals, this breathtaking destination in Malaysia is ideal to plan a holiday, if exploring the diversity is in your head.
Kota Kinabalu is famous for offering the best wildlife and diving adventures, and a trekking expedition to Mt Kinabalu. Recognized by UNESCO as a World Heritage Site, Mount Kinabalu is the tallest peak in Southeast Asia and also one of the safest and most vulnerable peaks in the world. Mount Kinabalu is one of the main attractions to Sabah beside many other such as orangutans, proboscis monkey and fine scuba diving sites. Tanjung Aru Beach, Police Beach, the Sabah State Museum, City Mosque, and the Sabah State Mosque are the other attractions at Kota Kinabalu.
---
Perhentian Islands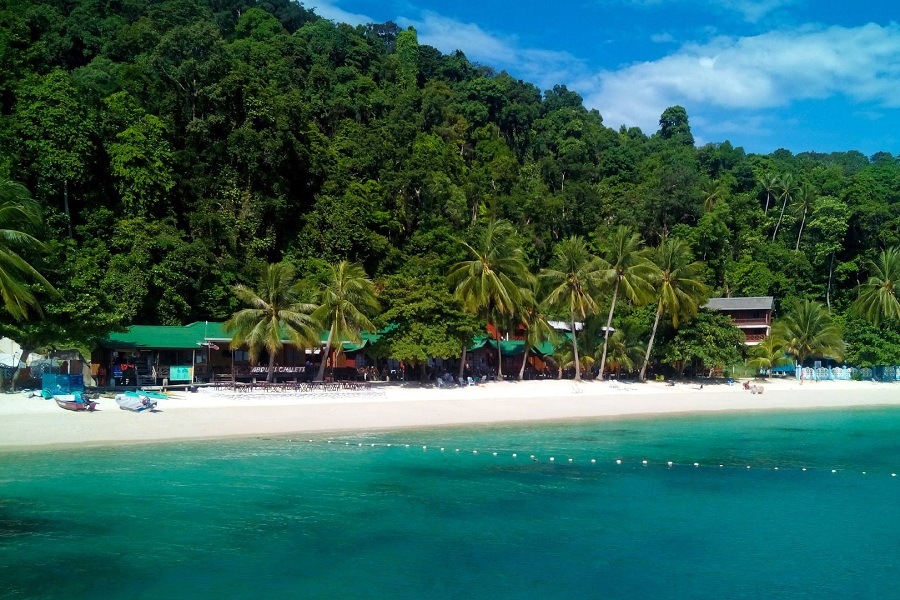 Situated off the coast of northeastern Malaysia, the Perhentian Islands are a small group of gorgeous coral fringed islands in the state of Terengganu. The two main islands of this small archipelago are Pulau Perhentian Besar and Pulau Perhentian Kecil. These uninhabited Islands are well known all over the world for its pristine beaches, white sand and an amazingly blue, shallow sea. Kecil attracts more travellers as it has cheaper accommodation, while Besar is a little more expensive and caters more to families. The islands are relatively unspoilt and popular stopping off point for tourists during their Malaysia Trip.
Known for their nightlife and plenty of watersport, the Perhentian Islands are especially recommended to those who enjoy the sea not just for a swim, but also for water activities such as canoeing, scuba diving and snorkeling. These islands have rich coral reef and excellent underwater life like sea turtles and many species of tropical fish. Perhentian Islands is like a heaven for budget tourists and are extremely seasonal. Accommodation can be difficult to find in July, the peak month, while the islands are mostly empty in the winter months.
Must Read: Beach Destinations in Asia
---
Taman Negara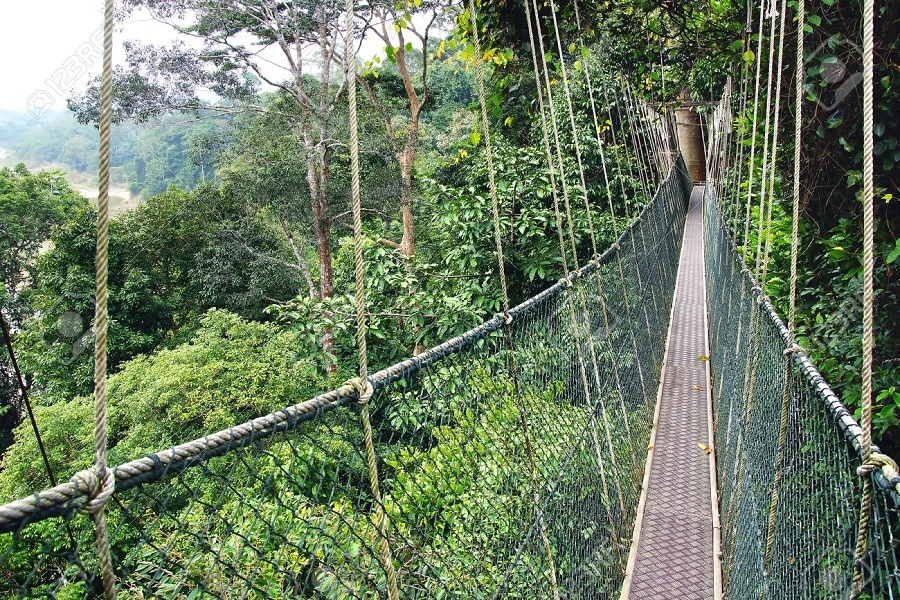 Earlier called as King George V National Park, Taman Negara is the oldest national park in Malaysia and also one of the oldest tropical rainforests in the world, estimated at 130 million years old. Covering 4343 Sq.km, Taman Negara is a popular ecotourism and adventure destination in Malaysia which draws in thousands of tourists every year due its thick jungle and fast-flowing rivers. The abundance and diversity of the park is phenomenal, making it one of the world's most complex and rich ecosystems.
Sharing its borders with three Malaysian states, Taman Negara is the perfect place for travellers who love wildlife viewing, jungle trekking, river cruising, fishing, camping and many more. The park is home to many species of endangered animals, such as the Malayan tiger, the crab-eating macaque and the Asian elephant and birds like great Argus, red jungle fowl and rare Malayan peacock-pheasant. One of the most popular things to do in Taman Negara is the Canopy Walk, a long suspension bridge high above the treetops where visitors can walk and get the close up view of activity in the rainforest canopy. Guided night safaris are also available to see plants that only bloom at night, glow in the dark fungi and nocturnal creatures like owls, leopard cats and water dragons.
---
Tioman Island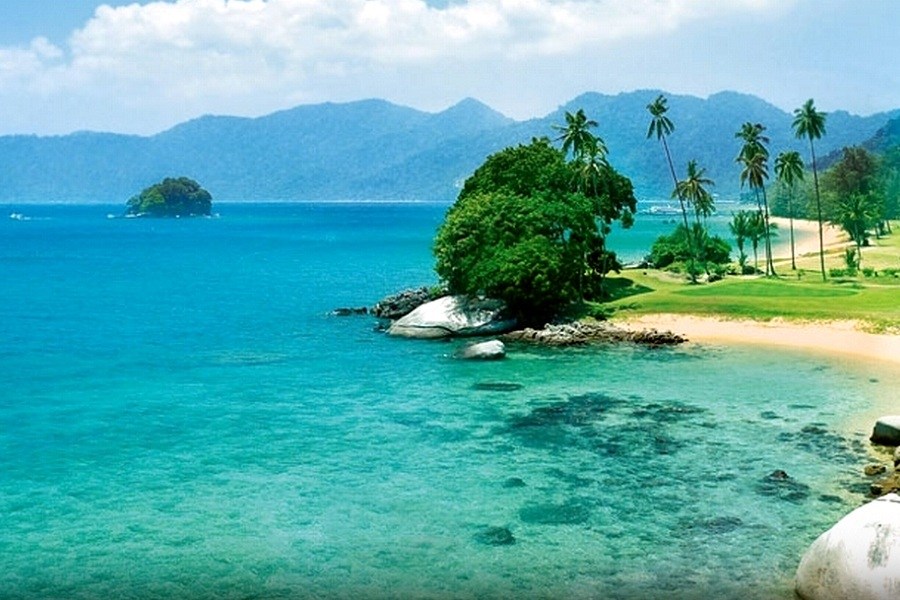 Located on Malaysia's east coast, Tioman Island is the largest of the 64 volcanic islands in Malaysia. Hailed as one of the world's most beautiful islands in the 1970s by Time Magazine, Tioman Island boasts of miles of golden sandy beaches, breathtaking waterfalls, dense jungles and quaint villages. The island is best known for its wonderful diving and snorkeling possibilities. There are many resorts on the island, catering for every type of traveler.
Tioman Island is replete with adventure and leisure activities that compel to call the island one of the must include places in every Malaysia Tour Package. Genting Beach, Tekek Beach, Salang Beach, Juara Beach, Mukut Waterfall and Asah Waterfalls are the most popular places to visit in Tioman Island. The island is the perfect place to enjoy water sport activities like snorkelling, diving, sailing as well as paddling. One also will enjoy taking a sneak peek at the rich village life on the island. Being a duty-free island, some items in the island are much cheaper compared to prices at the mainland.
---
Sarawak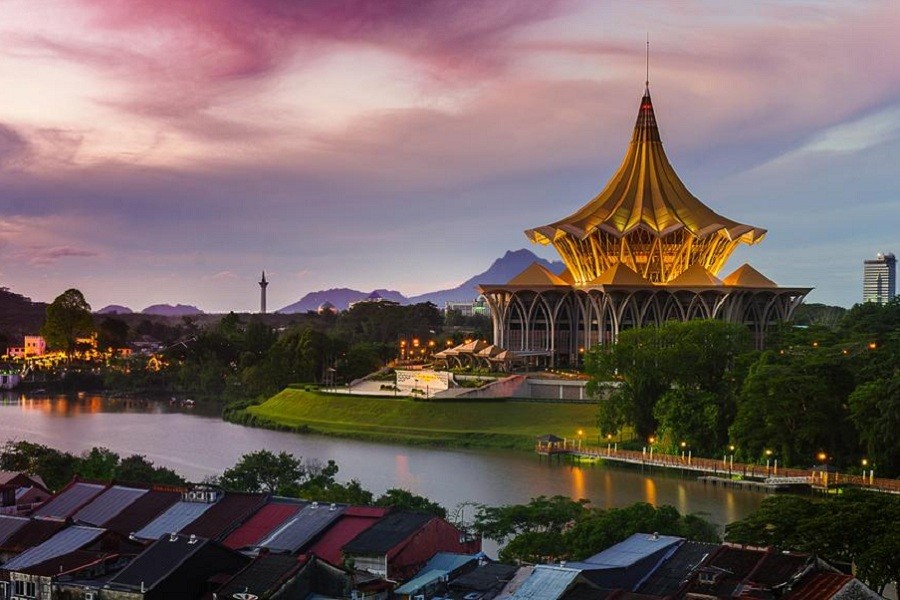 Sarawak, one among the 13 states of Malaysia, is located on the island of Borneo, the third largest island in the world. It shares the island of Borneo with the eastern state of Sabah, the separate country of Brunei and the Indonesian provinces of Kalimantan. Kuching is the capital city and also seat of the Sarawak state government. From endangered orangutans to rainforest canopy walks and some of the best diving in the world, Sarawak should definitely be a part of all Malaysia Holiday Packages. Kuching is the popular base for exploring Borneo's rainforest and Sarawak state.
Sarawak is a unique and enjoyable tourism destination in Malaysia due to its tropical rainforest, several parks and sandy shoreline. Bako National Park, Batang Ai National Park, Batu Lawi, Fort Margherita, Astana Palace, Gunung Gading, Kuching Wetlands, Brighton Beach, Bungai Beach and Gunung Mulu National Park are the must visit in places in Sarawak. Recognized by UNESCO as a World Heritage Site, Gunung Mulu National Park is home to 3500 species of vascular plants and exceptional 109 species of palm. It has several prominent cave systems that reflect a geological history of more than 1.5 million years.
---
Perak
Officially known as Darul Ridzuan, Perak is one of the states of Malaysia and boasts of being the second largest state by size in Peninsular Malaysia. Ipoh is the administrative capital of Perak while Kuala Kangsar is still home to the royal capital and this is the location of the Palace of Sultan of Perak. Perak was a great target in the 1890s by the British Empire for having the richest tin deposits in the world.
Perak is a jewel for tourist attractions in Malaysia as it boasts of so many sightseeing places. Ipoh is in itself well reputed and famous for its great food, limestone caves and mountains. Pangkor Island, Masjid Ubudiah, Belum Forest Reserve, Bukit Larut, Gua Tempurung, Kellie's Castle, Lata Iskandar, Sam Poh Tong Temple, Taiping Lake Gardens and Temenggor Lake are the best places of sightseeing in Perak. Perak is also the best starting point to explore the popular Cameron Highlands.
---
Most Popular International Tours
Santhi is an avid traveler and primary contributor to the blogs at Trawell.in. She has explored most of the states in India and gained vast knowledge on tourist destinations in India and abroad. She also contributes content to other travel websites.