DIGHA TOURISM | TOURIST PLACES TO VISIT & TRAVEL GUIDE TO DIGHA

Beach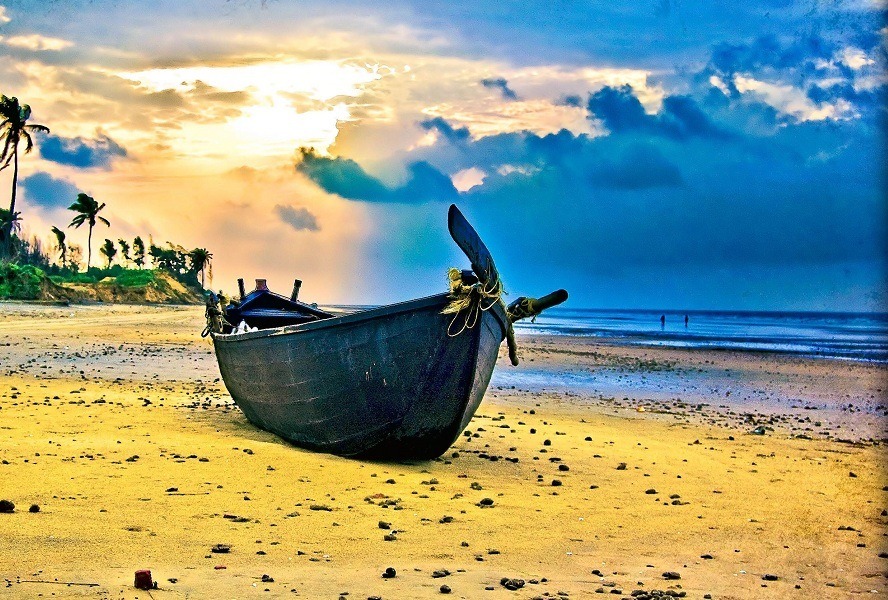 Ideal Trip Duration:
1-2 Days

Nearest City to Digha:
Kolkata (171 Kms)

Best Time to Visit Digha:
October to February

Peak Season:
November to January
At a distance of 96 km from Haldia, 124 km from Midnapore, 164 km from Howrah, 171 km from Kolkata, 193 km from Barrackpore, 209 km from Hooghly, 228 km from Tatanagar, 289 km from Bhubaneshwar, 345 km from Puri, and 364 km from Ranchi, Digha is a seaside resort town located in Purba Medinipur (East Midnapur) district of West Bengal, India. It is one of the beautiful beach destinations in India and among the must include tourist places in West Bengal Tour Packages.

Situated on the shores of Bay of Bengal, Digha is a popular tourist destination known for its untouched beaches, scenic views, religious temples, and museums. Originally known as Beerkul, the town of Digha was discovered in the late 18th century by the British. It is mentioned as the 'Brighton of the East' by Warren Hastings, the first Governor-General of British India. However, the town started gaining fame when in 1923, John Frank Smith, an English tourist got so greatly allured by its charm that he started living here and writing about Digha. After the independence of India, he convinced Dr. Bidhan Chandra Roy, then the Chief Minister of West Bengal to develop this place as a sea beach resort.

For ages, Digha has been a one-stop destination for families looking forward to spending pleasurable holidays or at least a weekend together. Being a seaside resort town, Digha naturally boasts of a number of stunning beaches such as New Digha Beach, Udaipur Beach, Talseri Beach, Chandpur Beach, and Shankarpur Beach. Surrounded by Casuarinas trees, chilling at these beaches, swimming in the clear waters, or simply lying down admiring the view is a blissful experience. The sunrise and sunset reflecting off the misty blue waters of the Bay of Bengal give a fantastic panorama. Apart from the beaches, Amarabati Park, Marine Aquarium, and Chandaneswar Temple are some of the prominent places to visit in Digha.

Durga Pooja is one of the major and important festivals celebrated in Digha with much fanfare during October or November. This five-day festival in Digha is a big fair where inhabitants flock to streets in their newest clothes and the whole place is decorated with lights. Digha Beach Festival is the other major event celebrated here. Held in December every year, it is a seven-day long beach festival organized by Purba Midnapore District Administration and Digha Shankarpur Development Authority (DSDA) to attract both domestic and foreign tourists.

Netaji Subhash Chandra Bose International Airport, Kolkata is the nearest airport which is about 177 km from Digha. It has well-connected flights from Guwahati, New Delhi, Bangalore, Chennai, Hyderabad, Vishakhapatnam, Mumbai, Ahmedabad, Agartala, Bhubaneswar, Dibrugarh, Goa, Bagdogra, Pune, Patna, Surat, and Jaipur. Digha Railway Station is the nearest railhead that has well-connected trains from Howrah, Asansol, Puri, Vishakapatnam, Malda, Hyderabad, Chennai, Bhubaneshwar, Tirupati, Mangalore, and New Jalpaiguri. Digha is well connected by bus with Kolkata, Howrah, Midnapore, and Balasore.
 
Being a popular weekend getaway from the capital of the state, Kolkata, Digha is well equipped with hotels and various other tourist facilities. Ranging from budget to luxury, there are several accommodations available in Digha which helps the tourists to stay and explore the nearby places. Many shacks in and around the beaches are known for serving the best of seafood.

Digha is the destination for all seasons and reasons. October to February is the best season to visit Digha when the climate is pleasant and suitable for sightseeing. This is also the time for the biggest celebration in the whole of West Bengal- Durga Puja. Avoid visiting Digha in summer as it experiences a hot and humid climate. Whereas in July the monsoon rains might wash away your plans to enjoy both beaches and amusement parks.
Internet Availability:
Average
Languages Spoken:
Bengali, Oriya, Hindi & English
Major Festivals:
Durga Pooja & Digha Beach Festival