KOLKATA TOURISM | TOURIST PLACES TO VISIT & TRAVEL GUIDE TO KOLKATA

City |

Heritage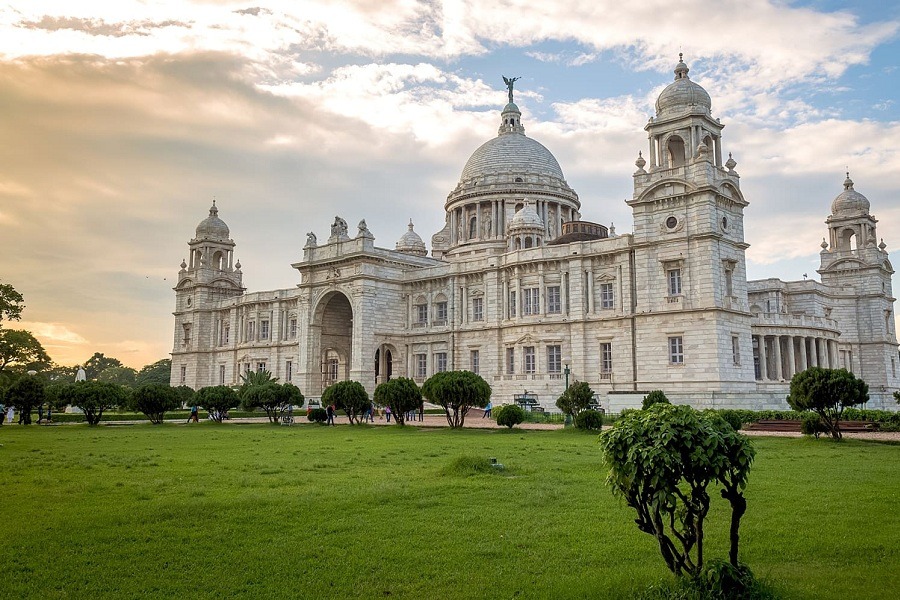 Ideal Trip Duration:
2 Full Days

Nearest City to Kolkata:
Kolkata

Best Time to Visit Kolkata:
October to February

Peak Season:
October to January
At a distance of 8 km from Howrah, 133 km from Kharagpur, 167 km from Durgapur, 251 km from Balasore, 270 km from Dhanbad, 289 km from Jamshedpur, 424 km from Cuttack, 449 km from Bhubaneswar, 480 km from Gaya, 550 km from Siliguri and 579 km from Patna, Kolkata is the capital city of the West Bengal, India. Formerly known as Calcutta, it is the second-largest city in India after Mumbai and among the most popular tourist places to visit in West Bengal.

Fondly called as the 'City of Joy', Kolkata is a vibrant 350-year-old metropolis located on India's Eastern Coast and has retained its quintessential charm despite modernization. It holds an important place in the economy, politics, and culture of India. The city is associated with some of the greatest thinkers, artists, filmmakers, and writers like Rabindranath Tagore, Bankim Chandra Chattopadhyay and Sarat Chandra Chattopadhyay and Satyajit Ray.

According to the historical evidence, the region in which the city stands has been inhabited for over two millennia. It is believed that Kalikata was the ancient name of the city and was derived from the Bengali word 'Kalikshetra', which means 'Ground of Goddess Kali.' Kolkata's recorded history began in 1690 when Job Charnock, an agent of East India Company came to the city and bought three villages (Sutanuti, Kolkata, Gobindapur) from the local landlord. In 1699, the East India Company started developing the city as a Presidency city and named it Calcutta. Kolkata was the capital of the British Indian Empire until 1911 when the capital was relocated to Delhi due to perceived geographical disadvantages and growing nationalism in Bengal. When India gained freedom in 1947, the country got partitioned between India and Pakistan in which Calcutta was included in the Indian part of Bengal and became the capital city of West Bengal. In 2001, the Indian government renamed Calcutta to Kolkata. 

The first British capital of India is a city of every traveler's dream as it boasts of marvelous architecture, rich art galleries, vibrant culture, and historical significance. Victoria Memorial, Fort William, Howrah Bridge, Belur Math, Birla Planetarium, Indian Museum, St. Paul's Cathedral, Science City, Marble Palace Mansion, Birla Mandir, Dakshineswar Kali Temple, Mother House, and Eden Gardens are the top places to visit in Kolkata. The city offers genuine traditional art and handicrafts items along with delicious food at unbelievably cheaper rates. New Market, Bara Bazaar, College Street and Gariahat are the city's eminent shopping joints that offer anything and everything unique to Bengal.

About 10 km from Kolkata, Netaji Subhas Chandra Bose International Airport is the nearest airport and has well-connected flights from Guwahati, New Delhi, Bangalore, Chennai, Hyderabad, Vishakhapatnam, Mumbai, Ahmedabad, Indore, Agartala, Bhubaneswar, Dibrugarh, Goa, Siliguri, Pune, Patna, Surat, and Jaipur. Kolkata Railway Station is well connected by trains with Dhaka, Puri, Bikaner, Dibrugarh, Khulna, Jhansi, Amritsar, Darbhanga, Haldibari, Jammu, Agra, Udaipur, Ahmedabad, Gorakhpur, Patna, Ghazipur, Guwahati, Muzzafarpur, New Jalpaiguri and Lucknow. Howrah Junction, about 8 km from Kolkata, is the other major railhead which is well connected by trains with almost all the major cities in India. Kolkata is well connected by road with Bhubaneswar, Puri, Siliguri, Durgapur, Haldia, Dhanbad, Patna, Ranchi, Cuttack, and Gaya.

Owing to its expansive history and rich traditions, Kolkata has become the cultural capital of India. Durga Puja is the most extravagant religious celebration in the city when the streets turn into dazzling kaleidoscopes and men and women immerse in the colors of Vermillion. Millions of lamps are lit on the streets, and vast and colorful clay statues of goddess Durga are displayed in pandals. Apart from Durga Puja, Holi, Diwali, Vasanth Panchami, Poush Parbon, Bhai Phota, Poila Boishakh, Christmas, etc. are the other festivals celebrated here with great enthusiasm.

The best time to visit Kolkata is from October to February when the weather is perfect and festivities are plenty. This is the season which witnesses the peak arrival of travelers, especially during Durga Puja. Being the tropical city, summers in Kolkata are hot and humid. It is too difficult to bear the scorching heat.
Internet Availability:
Good
Languages Spoken:
Bengali, Hindi & English
Major Festivals:
Durga Puja, Holi, Diwali, & Vasanth Panchami