KANNUR TOURISM | TOP TOURIST PLACES TO VISIT & TRAVEL GUIDE TO KANNUR

Beach |

Backwaters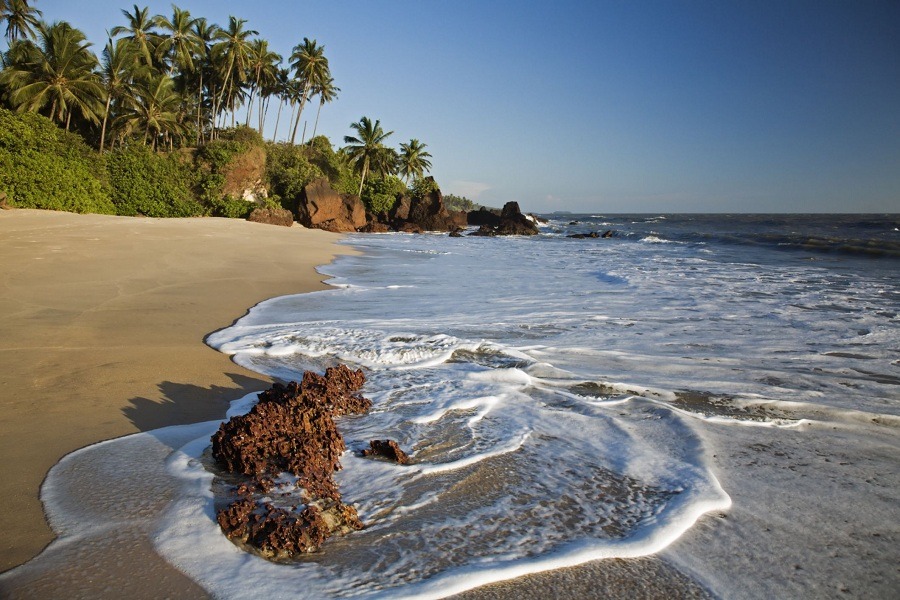 Ideal Trip Duration:
1-2 Days

Nearest City to Kannur:
Kozhikode (94 Kms)

Best Time to Visit Kannur:
October to March

Peak Season:
December to January
At a distance of 23 km from Thalassery, 92 km from Kasaragod, 94 km from Kozhikode, 113 km from Madikeri, 138 km from Mangalore, 179 km from Mysore, 265 km from Coimbatore, 270 km from Kochi, 311 km from Bangalore, 340 km from Alleppey, 445 km from Madurai and 466 km from Trivandrum, Kannur is a coastal town located along the Arabian coast of Kerala in India. Earlier known as Cannanore, it is one of the top beach destinations in Kerala, and among the best places to visit during Kerala Trip.

Sharing its borders with the Western Ghats and the Arabian Sea, Kannur is famed for its vibrant culture and pristine white beaches that are relatively undiscovered as compared to the coastal cities of southern Kerala. The old name 'Cannanore' is the anglicized form of the Malayalam word Kannur. Kannur might have derived its name from Lord Kannan, the principal deity of Katalayi Sree Krishna Temple, among the must include places in Kannur tour packages.

Among the top places to visit near Mangalore, Kannur was an important trading port in the 12th century with active business connections with Persia and Arabia. Kannur was strategically important and all colonial powers beginning with the Portuguese, followed by the Dutch, and finally the British, coveted control of this port. Dom Francisco de Almeida, the first Portuguese Viceroy of India built St. Angelos Fort at Kannur in 1505 CE which was then captured by the Dutch in 1663 CE. In 1772 CE, the Dutch sold the fort to Arakkal Kings, the only Muslim Sultanate in Kerala. The British conquered it in 1790 and became a part of the Madras province in the North Malabar District. It served as the British military headquarters on India's west coast until 1887. Kannur was the third-largest port on the western coast, after Bombay and Karachi under the British.

Cradled in the lap of nature, the beautiful town of Kannur has a plethora of sightseeing options in the form of beaches, historical monuments, and ancient temples. St. Angelos Fort, Thalassery Fort, Muzhappilangad Beach, Parassinikkadavu Snake Park, Arakkal Museum, Aralam Wildlife Sanctuary, Payyambalam Beach, Madayipara, Valiyaparamba Island, and Kottappuram are the top places to visit in Kannur. Kannur is well known for its handlooms and is often described as the land of 'loom and lore'. Besides, Kannur enjoys the credit of having been the cradle of many colorful folk arts and folk music of Kerala. Apart from being culturally rich, Kannur is a valuable asset to the country as it is having the Indian Naval Academy, Asia's largest Naval Academy. Kannur can be visited along with Mangalore tour packages & Coorg tour packages as well.

Being one of the most important cities in Kerala, Kannur is well-linked with all major cities through all modes of transportation. At a distance of about 28 km, the city has an international airport at Mattannur which is well connected by flights with Chennai, Hyderabad, Bangalore, and Mumbai. Kannur Railway Station is well connected by trains with Chennai, Trivandrum, Delhi, Coimbatore, Jabalpur, Mangalore, Gandhidham, Bhavnagar, Kochi, Ajmer, Bikaner, Trichy, Tirunelveli, Kasaragod, Alleppey, Mumbai, Amritsar, Okha, Dehradun, Hyderabad, Pondicherry, Kozhikode, Bangalore, Goa, and Chandigarh. It is well linked by road with major cities like Bangalore, Mangalore, Kozhikode, Kasaragod, Madikeri, Mysore, Kochi, Alleppey, Coimbatore, Trivandrum, and Goa.

Being a coastal town, Kannur has a tropical climate. August to March is the best time to visit Kannur while November to February is the peak season. During this time the weather is pleasant and is comfortable for sightseeing. Avoid summer months as it gets very humid.
Internet Availability:
Average
Languages Spoken:
Malayalam, Kannada, English & Hindi
Major Festivals:
Theyyam Festival