MANGALORE TOURISM | TOURIST PLACES TO VISIT & TRAVEL GUIDE TO MANGULURU

Beach |

City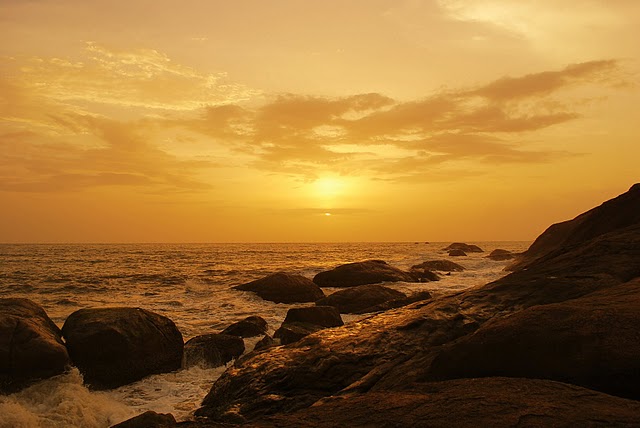 Ideal Trip Duration:
2-3 Days

Nearest City to Mangalore:
Mangalore

Best Time to Visit Mangalore:
October to February

Peak Season:
December to January & May to June
At a distance of 132 km from Coorg, 251 km from Mysore, 275 km from Karwar, 345 km from Bangalore, 372 km from Goa, 413 km from Coimbatore, 420 km from Kochi, and 682 km from Chennai, Mangalore (or Mangaluru) is an important port city on the west coast and the headquarters of Dakshina Kannada district of Karnataka. Located at the confluence of Nethravathi and Gurupura Rivers, it is one of the popular tourist places in Karnataka, and among the stunning places to visit near Bangalore.

Lying between the Arabian Sea and the Western Ghats, Mangalore is one of the major ports of India. The city derives its name from the deity of Mangaladevi Temple, among the must include places in Mangalore tour packages. The sultans of Mangalore built the city as a strategic shipbuilding base. Today, the city is one of the major ports involved in coffee and cashew export.

Mangalore was occupied by many rulers such as the Rashtrakutas, Kadambas, Chalukyas, Hoysalas, and Vijayanagar dynasties as well as the Portuguese in the mid16th century. The region was later occupied by Hyder Ali in the year 1763 and then came under the rule of the British from 1768 to 1794. Tipu Sultan again took control of this area in 1794. After the death of Tipu Sultan in 1799, the city was re-conquered by the British and it remained under British administration till India's independence in 1947.

Mangalore is a scenic place dotted with coconut palms, hills, and streams, and is known for its temples and beaches. The Mangaladevi temple, Kadri Manjunatha temple, St Aloysius Chapel, the Rosario Cathedral, the Jama Masjid, Mukka Beach, Someshwara Beach, Tannirbavi Beach, and Panambur beach are some of the prominent places to visit in Mangalore. It is also famous for its seafood and Udupi-style dishes.

Dharmasthala, Subramanya, Kollur, Udupi, Karkala, Venoor, and Moodabidri are the nearby places of interest. Mangalore is the starting point of many Udupi tour packages., Dharmasthala, and Gokarna Tour Packages.

Yakshagana is the most famous folk dance in the city and it is quite spectacular. This is a night-long drama and dance concert that serves as the perfect representation of the cultural heritage of Mangalore.

About 15 km away, Mangalore airport is well connected by flight with the cities like Chennai, Bangalore, New Delhi, Kochi, Trivandrum, Pondicherry, Goa, Kolkata, Dubai, Bangkok, and Singapore. There are two important railway stations in Mangalore one is Mangalore Central and the other is Mangalore Junction. Mangalore Central is the hub for trains with Mangalore as the final destination while Mangalore Junction is the halt for long-distance trains passing through Mangalore. Mangalore has train connectivity with Bangalore, Chennai, Hyderabad, Nagarcoil, Trivandrum, Kochi, Karwar, Cannanore, Coimbatore, Mumbai, Ahmedabad, Amritsar, New Delhi and Madgoan.

There are two main bus stations in Mangalore - KSRTC Bus Station with connectivity to Bangalore, Goa, Mysore, Hubli, and Mumbai. The other bus station is called State Bank Bus Stand with buses to nearby towns in Kerala and Karnataka.
Internet Availability:
Very Good
Languages Spoken:
Tulu, Konkani, Kannada, Malayalam, Tamil
Major Festivals:
Details Not Available
Notes/Tips:
Aati festival is the major and popular festival in Mangalore which is celebrated with huge enthusiasm. Dusshera, Ganesh puja, Janmashtmi and Diwali are other festivals celebrated in Mangalore.

The best time to visit Mangalore would be between the months of October and January when the climate is pleasant. Usually it takes 2 full days to visit major tourist destinations in Mangalore.