Besides cleanliness and non-corrupt governance, Singapore, the country of the Merlion, is known for its delicious cuisine that has become popular throughout the world. Singapore is a haven for food lovers as it offers a variety of cuisines incorporating a rich heritage of dishes consisting of Chinese, Indian, Malaysian and Indonesian influences. Often described as a national pastime, food is literally a way of life in Singapore. From lip-smacking dishes by time-tested hawker heroes to scrumptious creations by award-winning homegrown chefs, Singapore has diverse range of dining options. To go on a food adventure in this Merlion country, here are the top places to experience sumptuous food as part of Singapore Tour Packages.
Watch Video - Singapore Tourist Places
Chinatown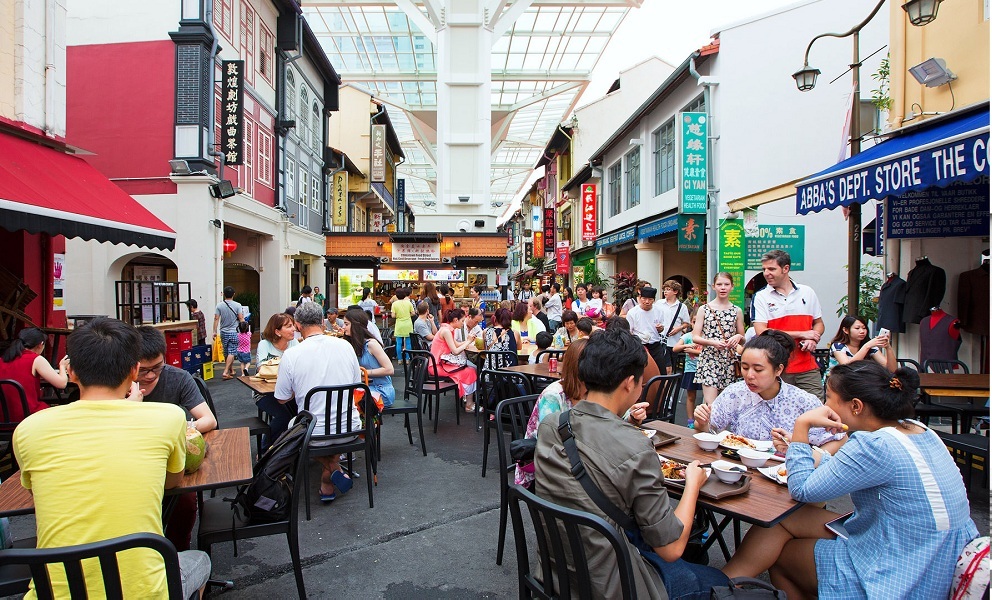 One of the top places to visit in Singapore, Chinatown in Singapore is a delightful blend of history and culture. Besides, Chinatown is one of the hottest dining enclaves in Singapore as it has endless choices from cheap, local Singaporean street food stalls to award winning restaurants and hip cafes serving up legendary bites at affordable prices. For a plethora of mouth-watering options, visit Chinatown Complex Market & Food Centre, Chinatown Food Street, and Maxwell Food Centre in this part of Singapore. These spots are home to many stalls that serve up must-try classics like Tian Tian chicken rice, fried oyster omelette, and laksa. For delectable seafood creations, visit Chinatown Seafood Restaurant, which serves up chilly crab, black pepper crab, and cereal prawns.
Must Read: All You Need to Know About Singapore Tourist Visa
---
Little India
Just opposite to Chinatown along the east bank of Singapore River, Little India is the center of life for Singapore's Indian community and is also one of the must include places in Singapore Packages. Often called as Tikka by the locals, a walk in the streets of Singapore's Little India is sure to awaken all your senses as it is fitted with multi-coloured shop-houses, historical temples, mosques along with authentic Indian cuisine. Tekka Centre is one of the famous hawker centers in Little India with a wide variety of street food. One can fill their tummy with South Indian vegetarian food, North Indian tandoori dishes and local fare like roti prata and teh tarik here. Komala Vilas is one of the popular Indian restaurants serving an assortment of south Indian and north Indian cuisine on banana leaves to follow the culture of the Tanjore District in Tamil Nadu. Madras New Woodlands, The Banana Leaf Apolo, Ananda Bhavan Restaurant, Khansama Tandoori Restaurant, MTR1924, Taste of India are some of the popular restaurants that serve authentic Indian food here.
---
Most Popular Singapore Tour Packages
---
Kampong Glam
Symbolized by the exquisite Sultan Mosque, the Kampong Glam in Singapore has been synonymous with Malay and Muslim culture since ages which can be experienced as part of Singapore – Malaysia Tour Packages. This neighborhood boasts many independent boutiques, traditional stores, restaurants as well as cafes popping up in the pretty shop houses that line the narrow lanes especially Bali Lane, Haji Lane and Kandahar Street. Nestled in Singapore's Arab Quarter, Haji Lane is a great dining location ideal for exploring at night as a myriad of restaurants, cafes and informal dining outlets are scattered throughout the lane and serves everything from authentic Indonesian food to Mexican cuisine as well as local food. Cafe le Caire, The Singapura Club, I Am, Ciao, Bergs, Le Pont de Vie, Singapore Zam Zam Restaurant, Warong Nasi Pariaman, and Beirut Grill are some popular places to eat in Kampong Glam during your Singapore Tour.
---
Bukit Merah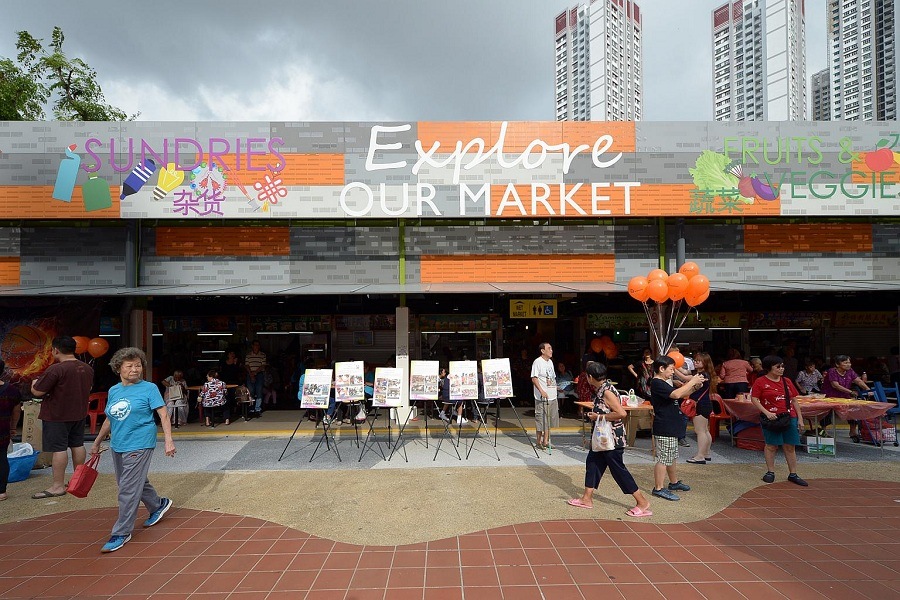 Located in the southernmost part of Singapore, Bukit Merah, also known as Redhill is a new planning town and one of the popular places to visit in Singapore as part of your Singapore Trip. This place got its name as it was supposedly stained by the blood of a very smart boy who was murdered by a jealous Raja. Now Bukit Merah is home to many great spots that offer quality food like Bukit Merah View Food Centre, labeled as one of the best food centers in Singapore and Keng Eng Kee along with hundreds of public hawker centers, coffee shops, cafes, as well as restaurants. Besides, Wow Wow West, Tian Tian Chicken Rice, Joe's Kitchen, The Bakery Chef, Bukit Merah View Market, ABC Brickworks, Yan Fried Bee Hoon, Stew Kuche are some of the top and popular restaurants that serves both local and other cuisines.
---
Katong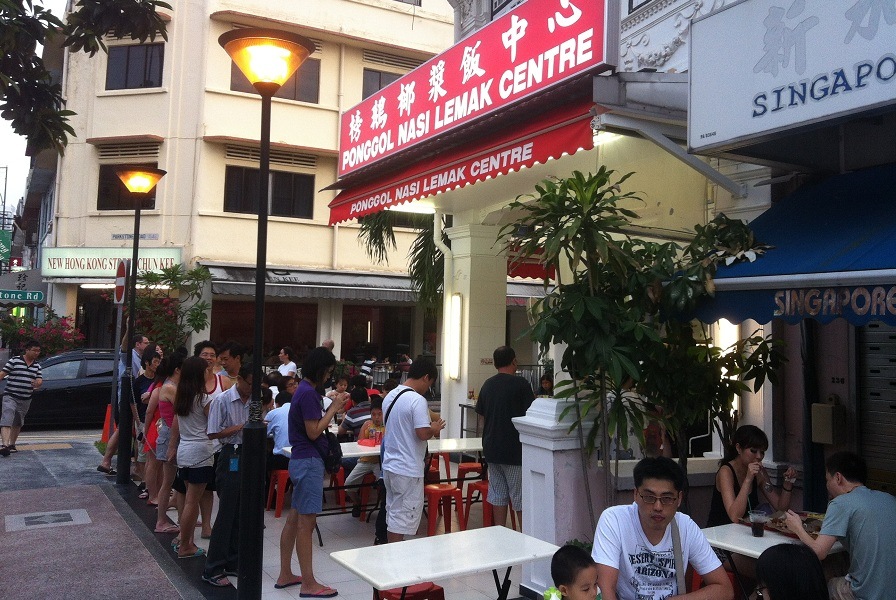 Katong, also known as Tanjong Katong, is a beautiful and historic-rich residential neighbourhood in the eastern portion of the Central Region of Singapore. Apart from its heritage museums and historical Peranakan influences, Katong has one of the most diverse foods to offer in Singapore as it is home to several cafes, traditional eateries and restaurants. Well-known for its Peranakan cuisine Katong Laksa, 328 Katong Laksa is the popular place for having one of the best laksas in Singapore and Guan Hoe Soon is Singapore's oldest Peranakan restaurant that serves Peranakan cuisine which is fiery, complex and brimming with Chinese and Malay flavors.
If you want to try local food, eat at the local hawker stalls at Marine Parade Market where you can also taste different types of cuisines like Indian, Japanese, Korean, Thai, Malay, Italian, and Mexican. Alibabar Coffee Shop, Chin Mee Chin Confectionery, Zaffron Kitchen, Rabbit Carrot Gun are some of the popular places that serves authentic food in Katong area.
---
Bukit Timah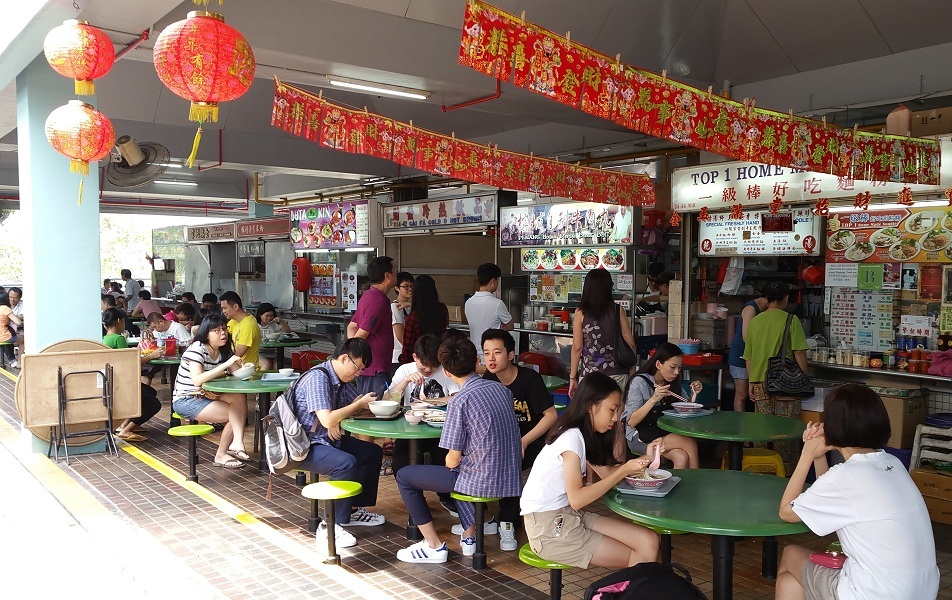 Bukit Timah, in the westernmost part of the Central Region of Singapore, is regarded as an exclusive and posh district of Singapore lined with several properties of high land value. Other than its rich bungalows, high rise condominiums, elite schools, the Bukit Timah Race Course, and Downtown Line 2, Bukit Timah is also home to many characteristic cafes and restaurants that offer local cuisine and international menus like Italian and Greek. Bukit Timah Hawker Center is one of the popular places to experience Singapore's vibrant street food culture.
The Fishball noodles and laksa noodles are must-try items at any Singaporean hawker center. If you are looking for an authentic Korean meal, Kim's Family Food Korean Restaurant is the best places to eat where Haemul Pajeon and the Budae Jjigae are the must try dishes. La Petitie Cuisine, Sakurazaka, Fratini La Trattoria, Little Diner, Rubato, Ristorante Da Valentino are some of the popular places to experience the taste of different cuisines of Singapore.
---
Most Popular International Tours