Travelling is among the most important activity in our life as it relaxes and rejunavates our mind and body. Especially, a holiday in a foreign land is an everlasting memory for everyone as there is always something that waits to be explored. A trip around the world seems beyond reach for a lot of Indians due to wary of budget woes. Don't worry; there are many places across the world where you can have the most memorable vacations without making a hole in your pocket. Check below the list of 8 affordable international destinations for Indians presented by Trawell.in.
Bali, Indonesia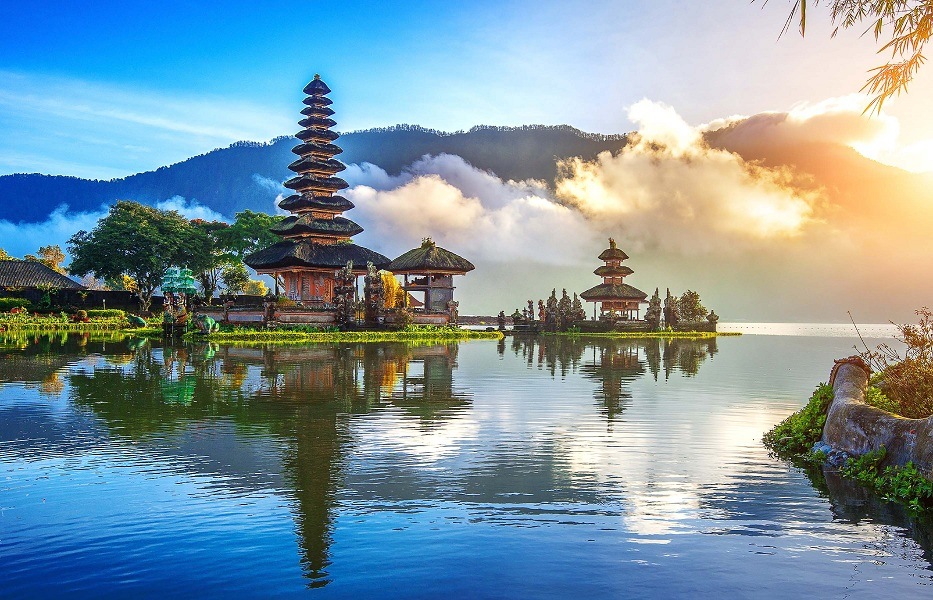 Often called as the Land of Gods, Bali is known for its striking beaches, ancient temples, UNESCO heritage sites, volcanic mountains, iconic rice paddies, a vibrant shopping culture and some thrilling adventure sports activities. The natural beauty of this Indonesian island makes it one of the top tourist destinations in Asia and also one of the most popular inexpensive foreign trips from India. Pura Tanah Lot, Kuta, Mount Batur, Uluwatu Temple, Ubud Monkey Forest, Pura Ulun Danu Bratan, Nusa Dua, Tegallalang Rice Terraces, Seminyak and Besakih Temple are the top places to visit in Bali as part of Bali tour packages. This gorgeous Indonesian island also offers endless choices of local or far-flung cuisine for food lovers.
Also Read: Bali Visa Guide for Indian Tourists
---
Cambodia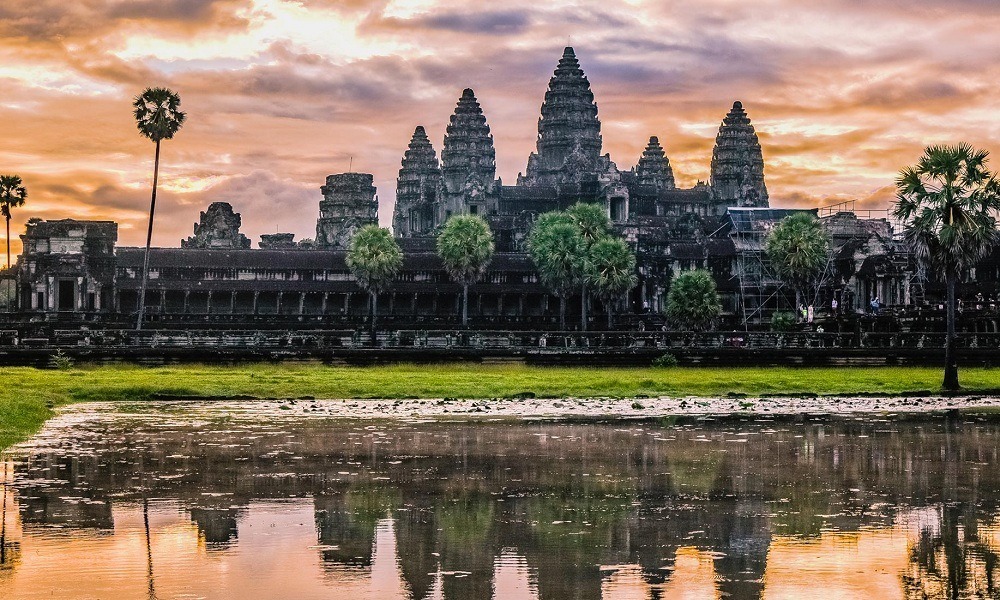 Located in the southern portion of Indochina Peninsula in Southeast Asia, Cambodia, the erstwhile Khmer Empire is one of the most visited tourist destinations in Asia as it boasts of stunning landscapes, exotic temples, rich culture, fascinating history, and pristine beaches. Especially, Angkor Wat, the largest religious building, is one of the major tourist draw of Cambodia. Besides Angkor Wat, beguiling riverfronts of Phnom Penh, beaches of Sihanoukville, colonial towns of Battambang, endless rice fields of Mondulkiri, Bayon Temple, Koh Ker, Koh Rong Samleoum and Kampot are the other popular tourist places in Cambodia which can be visited as part of Cambodia Tour Packages. Once a tourist no-go zone, Cambodia today is one of the cheap international destinations for Indians as it offers fabulously priced accommodation options and even cheaper food.
---
Most Popular International Tours
---
Vietnam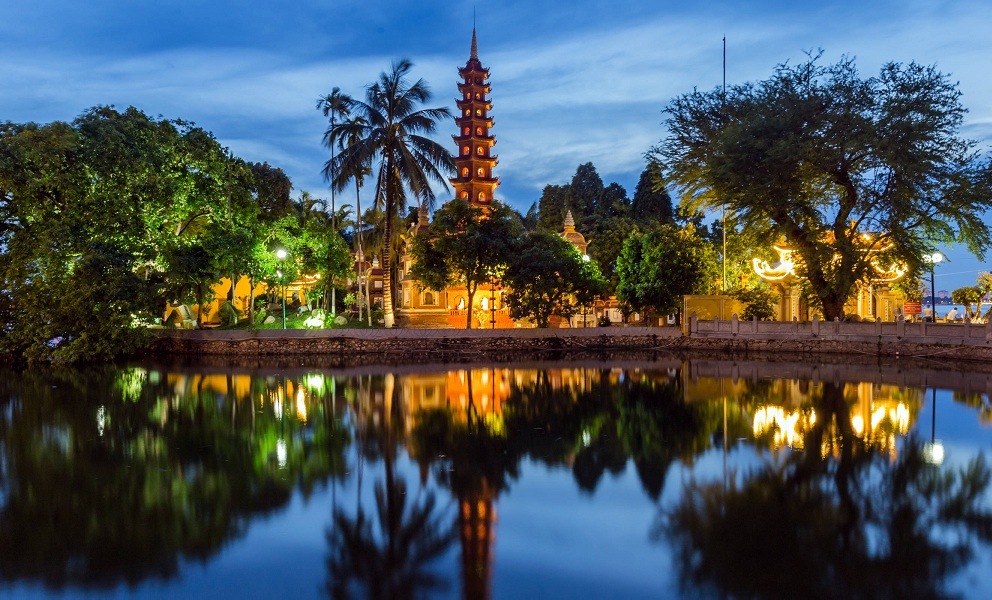 If you're planning a budget friendly foreign trip, Vietnam is probably the most affordable one. Lying on the eastern part of Indo-Chinese peninsula, Vietnam is adorned with breathtaking landscapes in the form of stunning beaches, lush rice fields, forested mountains and picturesque valleys. There are also several fascinating pagodas in Vietnam. Despite its growing popularity over the last few years, Vietnam is still undeveloped, unspoiled and most importantly, very affordable international destinations for Indian as it offers comfortable accommodation, delicious local food and transportation at reasonable prices. Sapa, Hanoi, Halong Bay, Nha Trang, and Ho Chi Minh are the top places to visit in Vietnam as part of Vietnam Tour Packages.
Also Read: 13 Amazing Places to Visit in Vietnam
---
Sri Lanka
The island country of Sri Lanka is just similar to India in terms of culture and landscape. Lapped by the Indian Ocean, Sri Lanka is dotted with mesmerizing beaches, imposing mountains, historical monuments, stunning hill stations and dense wild-life.  In view of its fascinating scenic beauty and rich cultural heritage, Sri Lanka is one of the most admired tourist destinations in the world. Due to maritime borders with India, budget friendly accommodation, reasonable transportation and food make Sri Lanka one of the most affordable destinations for those looking forward to cheap foreign trips from India. Colombo, Nuwara Eliya, Kandy, Galle, Sigiriya, Anuradhapura, Ella, Polonnaruwa, Dambulla, Bentota and Yala National Park are the top places to visit in Sri Lanka as part of Sri Lanka Tour Packages.
Must Read: 10 Must Visit Ramayana Related Places in Sri Lanka
---
Nepal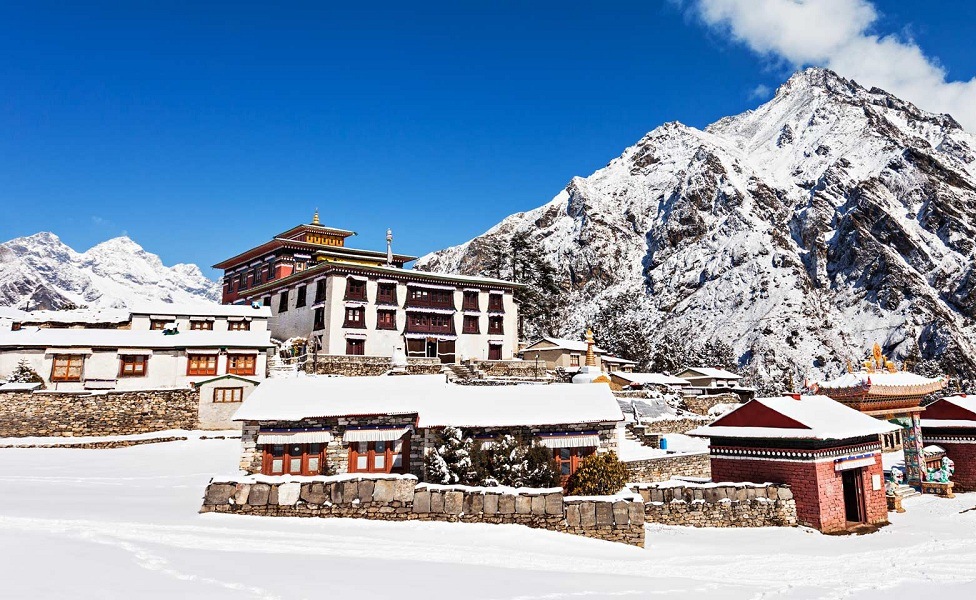 Nestled in the lap of the Himalayas, the landscapes of our neighboring Nepal invite all sorts of travellers to an amazing experience of their culture and lifestyle. Nepal is home to world's 8 tallest mountains including the world's highest peak Mount Everest. From the soaring heights of the mountain peaks to pagoda style temples and ornate royal palaces, Nepal has something for everyone. Lumbini, the birthplace of the Buddha, Annapurna range, Pokhra, Nagarkot, Kathmandu, Bhaktapur, Pashupatinath Temple and Chitwan National Park are the top places to visit in Nepal. Besides, Nepal is the best value destination for budget-conscious travelers from India. From food to adventure activities, everything in Nepal is suited for budget travelers. The best part is Indians have a Visa Free entry!
---
Bhutan
Nestled amidst lofty peaks and breathtaking meadows, the quaint and rustic country of Bhutan is one of our neighboring nations and is regarded as the happiest country in Asia. This Buddhist kingdom on the Himalayas is known for its monasteries, fortresses and dramatic landscapes that range from subtropical plains to steep mountains and valleys. Paro, Thimphu, Punakha, Haa Valley, National Memorial Chorten, Trashi Chhoe Dzong and the Taktshang Goemba also known as the Tiger's Nest Monastery are the main tourist attractions of Bhutan. A paradise for serious trekkers, Bhutan can be an excellent and cheap vacation choice as it offers budget friendly accommodation along with free visa.
---
Thailand

Popularly called as the Land of Smiles, Thailand is one of the top destinations in the world and among the best beach destinations in Asia. It possesses an eclectic mix of cultures, traditions, people, landscapes, and history. From high lime stone cliffs to structures sitting on extinct volcanoes and from the white sand beaches to beautiful wildlife reserves, Thailand's attractions are diverse and each provides a rewarding and memorable experience in its own way. Bangkok, Phuket, Pattaya, Koh Samui, Krabi, Ayutthaya, Chiang Mai, Kanchanaburi, Sukhothai, and Floating markets are the top places to visit in Thailand.
And the best part is, Thailand is the most affordable international destination for budget-friendly travellers from India that fits just within the budget for all as it has full of budget staying options and good budget meal options. There are so many affordable Thailand Tour Packages for travellers who want to visit a foreign country without burning their pocket.
Also Read: 9 Splendid Festivals Celebrated in Thailand
---
Malaysia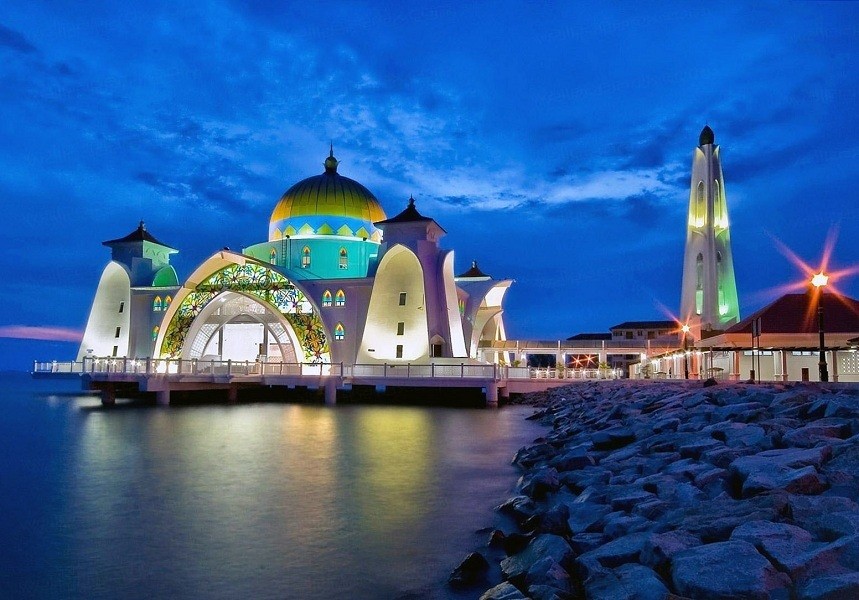 Malaysia, a federal constitutional monarchy nestled between Thailand and Indonesia,  is an incredible mixing pot of cultures which gives you a glimpse of the heritage of China, India, Sri Lanka and other Asian countries as well.  From the rich cultural heritage of Penang to modernity in glittering Kuala Lumpur, from the stunning white sand beaches of Langkawi to pristine rainforests of Sarawak, and from the endless shopping destinations to authentic Malay cuisine, there are so many places to visit in Malaysia as part of Malaysia Tour Packages. Besides, Malaysia is also considered as one of the best travel destinations in the world as well as in Asia mainly its affordable prices. You can find great hotels, restaurants and hostels at really reasonable prices and the quality of accommodation is excellent.  The food and transportation in Malaysia is also inexpensive.
Also Read: 9 Reasons to Visit Malaysia
Santhi is an avid traveler and primary contributor to the blogs at Trawell.in. She has explored most of the states in India and gained vast knowledge on tourist destinations in India and abroad. She also contributes content to other travel websites.