Coffee, the most extraordinary of beverages, is offering fine aroma and intense taste. India is a leading country in the world in terms of coffee production and stands 6th in the world after Brazil, Vietnam, Colombia, Indonesia, and Ethiopia. It ranks third in Asia and ranks first in South Asia. With mystical beginnings in the 17th century, Indian coffees are appreciated globally both for their unique taste and for the environment friendly practices that the coffee planters have persisted with over time. The coffee grown in India is of one of the finest qualities in the world, which is grown in the shade.
Watch Video - Coorg Tourist Places - Video
Coffee production is an important source of employment in India and more than 2.5 lakh coffee growers are present in India. Coffee production in India is dominated in the hill regions of South Indian states, with Karnataka accounting 71% followed by Kerala 21% and Tamil Nadu 5% and remaining from the other states includes Andhra Pradesh, Orissa, Assam and Tripura. The two well-known species of coffee grown here are Arabica and Robusta. A major part of the coffee produced in India is exported to other countries, which is more than 70% of the total coffee produced in the country.
Trawell.in presents top 5 oldest coffee plantation regions in India here.
Book Here: Car Rentals in Bangalore
Chikmagalur, Karnataka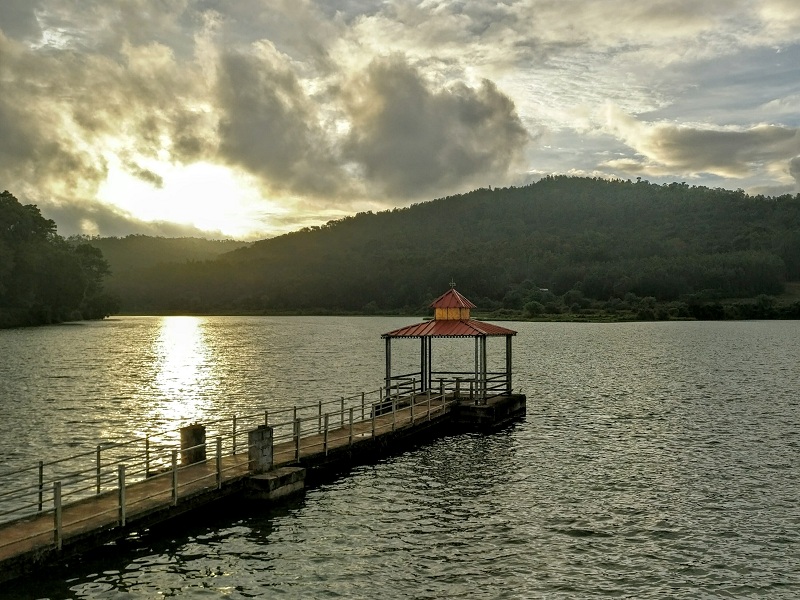 Often referred as the 'Coffee Land' of Karnataka, Chikmagalur is the first place in India where coffee was introduced by a Muslim Saint, Baba Budan in 1670 CE. Its geography and climate make it one of the largest coffee regions in Karnataka followed by Hassan, and Coorg, among the top places to visit near Mangalore. The coffee is grown here at an altitude between 2,000 and 3,500 feet, with the production of Arabica and Robusta coffee beans. The famous Mysore coffee is also produced in the Chikmagalur coffee plantations.
Book Here: Resorts in Chikmagalur
Chikmagalur is a wonderful tourist destination for a memorable holiday with many tourist spots, from pilgrimage sites to coffee plantation and wildlife tourism destinations to adventure tourism. Baba Budangiri, Hirekolale Lake, Mullayanagiri, Ayyanakere Lake, Belavadi, Bhadra Wildlife Sanctuary, Manikyadhara Falls, Horanadu and Kemmanagundi are the popular places to visit in Chikmagalur as part of Chikmagalur Tour Packages. Coffee plantation trails are also the part of Chikmagalur Tourism.
Also Read: 7 Best Places for Tea Plantation Trails in India
---
Coorg, Karnataka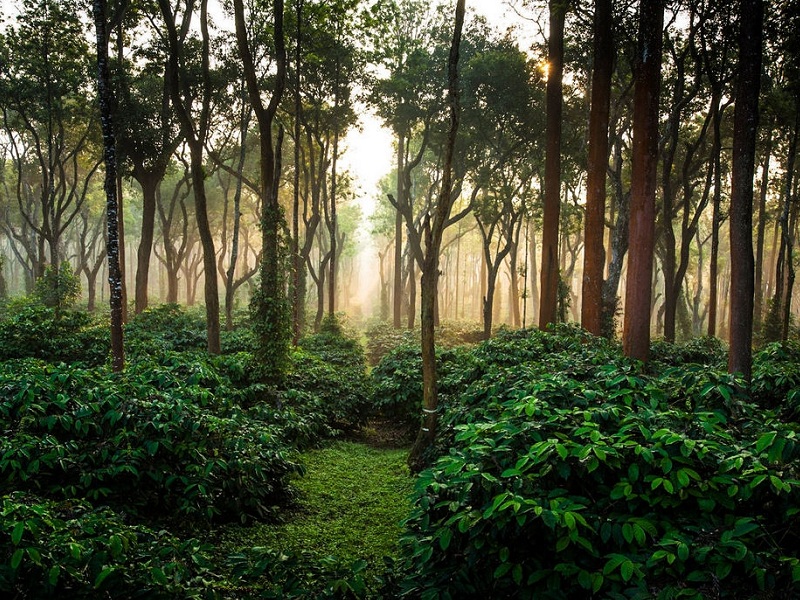 Well known as India's Coffee County, Coorg is the largest coffee producing region in Karnataka with more than 50% share in the total productions of the state and also having the highest yield in among all other districts. Coorg district is dotted with several coffee plantations owned by both private and coffee companies. Coorg is also one of the most popular tourist places to visit near Mysore as part of Karnataka tour packages.
Coorg, also known as Kodagu, is one of the popular Karnataka Hill Stations and also one of the top places to experience Karnataka Tourism.  Coorg Tourism is bestowed with misty hills, splendid valleys, exotic wildlife and meandering rivers. The coffee plantations near Madikeri are one of the most popular places to visit in Coorg. One can also visit Buddhist monasteries at Bylakuppe, bird watching at Cauvery Nisargadhama, Abbey Falls and Elephant Camp & Rafting at Dubare. While in Coorg, travelers must enhance their trip by choosing the best Coog Resorts to pamper themselves with opulence amidst picturesque vistas.
---
Most Popular Tours
---
Wayanad, Kerala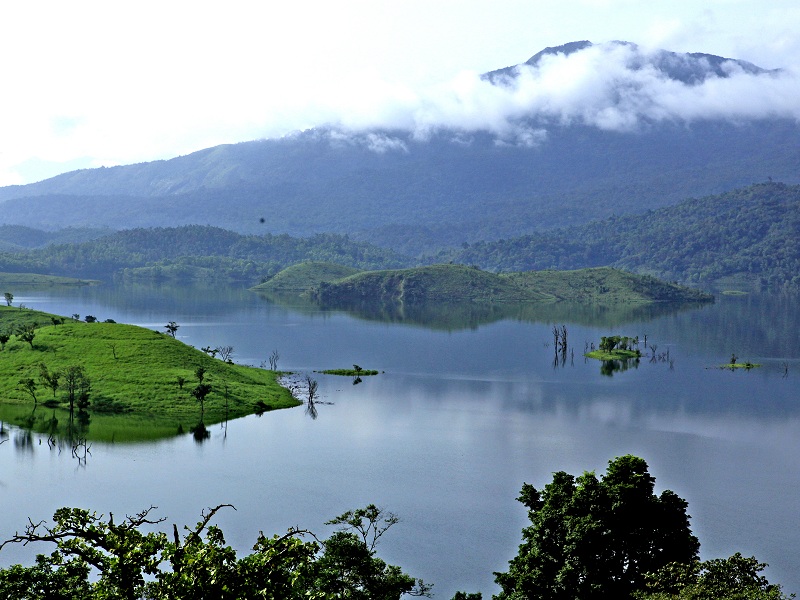 Wayanad, also known as the green paradise of the Malabar region, is located between the mountains of the majestic Western Ghats. Wayanad is one of the most beautiful Kerala hill stations and also the largest producer of coffee in Kerala. Often referred to as the 'Coffee County of Kerala', Wayanad climate is best for coffee cultivation. Situated at an elevation of 700 m – 2100 m, Wayanad produces around 90 % of the state's coffee. The major variety of coffee cultivated in this region is Rubusta and Arabica. Monsoon coffee is a special delicacy of the Malabar region.
Wayanad is known for its beautiful hills, green valleys and cool climate. Edakkal Caves, Meenmutty Falls, Soochipara Falls, Thusharagiri Falls, Pookote Lake, Banasura Sagar Dam, Chembra Peak and Wayanad Wildlife Sanctuary are some interesting places to visit in Wayanad. With several rain forests like Lakkidi, Wayanad is also one of the top monsoon destinations in India, and among the top places to visit near Bangalore.
---
Yercaud, Tamil Nadu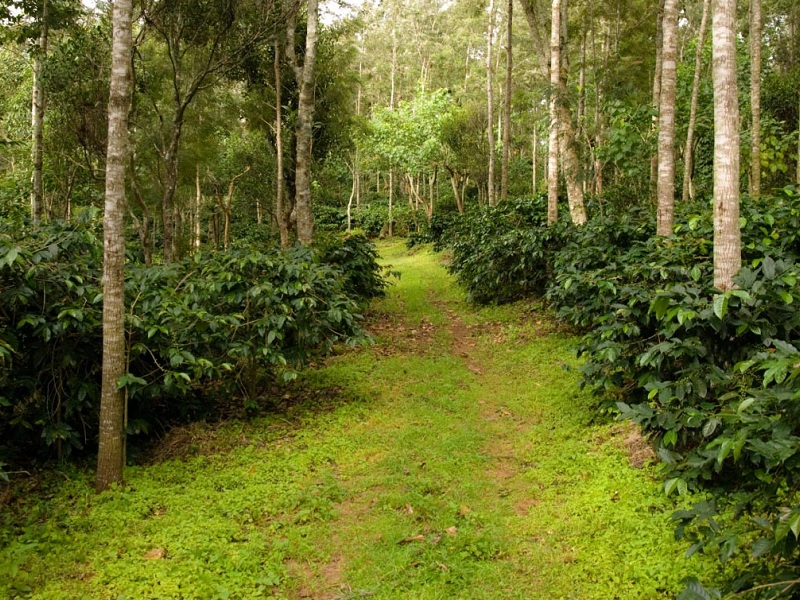 Yercaud is a small scenic hill station located in Salem district of Tamil Nadu. At an altitude of 1515 m, Yercaud is situated in the Shevaroy Hills range of Eastern Ghats. Coffee plantation in Yercaud was introduced by David Cockburn, the then collector of Salem district in between 1820 and 1829 AD, who was called the 'Father of Yercaud'. Coffee is the main crop in Yercaud grown along with Oranges, Pepper, Cardamom, Macadamia and Jackfruit. Yercaud is also one of the best places to visit near Chennai.
Yercaud is one of the least explored hill stations in South India. Emerald Lake, Anna Park, Lady's Seat, Shevaroy Temple, Pagoda Point, Killiyur Falls and Botanical Garden are among the must include places in your Yercaud Tour Packages. Being a picturesque hill station on the Eastern Ghats, Yercaud also offers some trekking trails.
Also Read: Weekend Getaways around Bangalore
---
Araku, Andhra Pradesh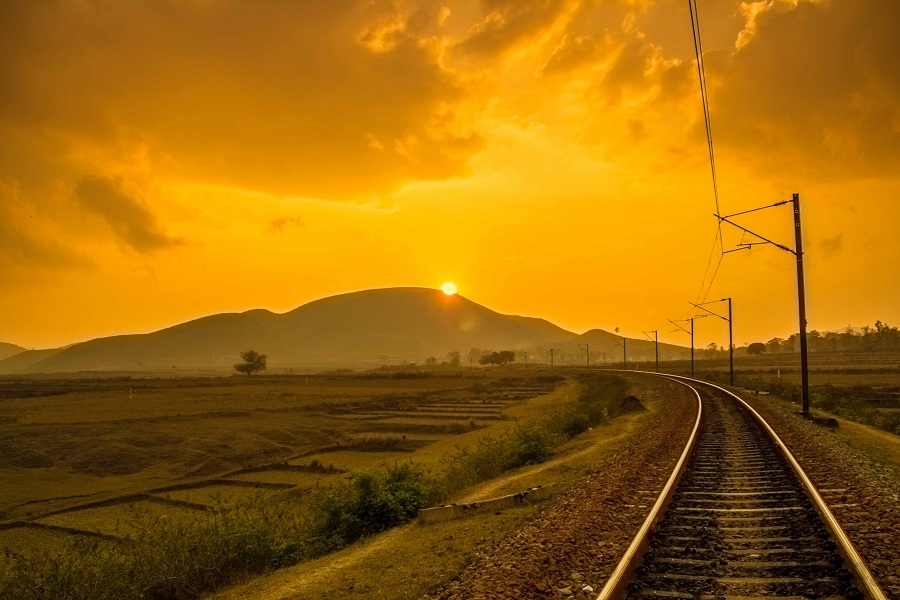 Situated at an altitude of 911 m, Araku is a famous hill station in Andhra Pradesh, and among the most scenic places to visit near Hyderabad. Coffee was introduced here in 1898 by Mr. Brodi, a Britisher in Pamuleru valley of East Godavari district. Araku coffee is of Arabica type and is grown under shades of Mango, Jackfruit, Banana and silver oak trees. The first organic Coffee of India was produced in Araku by tribal groups. This Organic Coffee, branded under the name Araku Emerald, has gained popularity all over the world. Paderu and Araku coffee are high in demand in the U.K, U.S.A, and several parts of Europe.
Often referred to as Andhra Ooty, Araku has a pleasant climate throughout the year and is one of the cheapest hill resorts in India. Borra Caves, Anantagiri, Katiki Falls, Tribal Museum and Padmapuram Gardens are some interesting places to visit in Araku. The train journey from Vizag to Araku is a memorable experience with 46 tunnels, several bridges through lush green valleys. Araku is famous for the mustard flowers that change the landscape of the valley from green to yellow in the months of November & December.
Santhi is an avid traveler and primary contributor to the blogs at Trawell.in. She has explored most of the states in India and gained vast knowledge on tourist destinations in India and abroad. She also contributes content to other travel websites.