YERCAUD TOURISM | TOURIST PLACES TO VISIT & TRAVEL GUIDE TO YERCAUD
Hill Station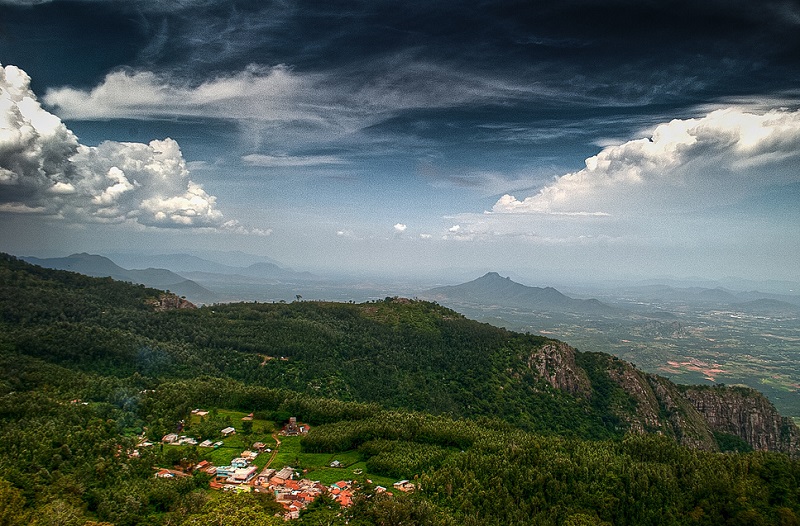 Ideal Trip Duration:
1-2 Days

Nearest City to Yercaud:
Coimbatore (193 Kms)

Best Time to Visit Yercaud:
October to April

Peak Season:
December to January & May to June
At a distance of 31 km from Salem, 114 km from Hogenakkal, 193 km from Coimbatore, 249 km from Bangalore, and 349 km from Chennai, Yercaud is a beautiful hill station in the Salem district of Tamil Nadu. It is one of the popular places to visit as part of Tamilnadu tour packages, and among the most famous tourist places near Trichy.

At an altitude of 1515 m in the Shevaroy hills, Yercaud is one of the top hill stations near Bangalore. The town got its name from the Yercaud Lake located at its center. In Tamil, Yeri means lake and Kaadu means forest. Stone-age implements have been found from the ancient shrine located near Shevaroy Hills, which is about 5 km from Yercaud Lake, among the must include places in Yercaud tour packages. Sir Thomas Munroe, erstwhile governor of Madras Presidency in 1842 developed this place. David Cockburn, the Scottish collector of Salem district, between 1820 and 1829, was called the 'Father of Yercaud' because he helped in the development of the resources of the Shevaroy and for introducing the cultivation of coffee, pears, and apple. Salem District was purchased by Mr. G.F. Fisher, the only European Zamindar, in 1836. The Tea plantation has been introduced in the 1840s by Dr.Wallich on the property of G.F.Fischer.

Some of the best places to visit in Yercaud are Emerald Lake, Anna Park, Lady's Seat, Shevaroy Temple, Small Lake, Bear's Point, Pagoda Point, Killiyur Falls, and Botanical Garden. Yercaud is a picturesque hill station on the Eastern Ghats and trekking here can be one of the most pleasurable experiences. The highest point in Yercaud is the Servarayan temple, which is situated at a height of 5326 feet.

Yercaud is known for its plantations majorly of coffee, orange, jackfruit, guava, cardamom, and black pepper. The forests of Yercaud have an abundance of sandalwood, teak, and silver oaks. From wild animals like bison, deer, foxes, mongooses, snakes, squirrels to birds like bulbuls, kites, sparrows, etc. can be found in these forests.

Summer Festival celebrated in Yercaud in the month of May is a special attraction. This festival is marked by a 7-day exhibition of flowers, dog shows, boating races, and a village fair.

Yercaud has plenty of accommodation options. The closest international airport is the Coimbatore Airport, which is located at a distance of 185 km. The nearest railhead is Salem Junction, which is 31 km from Yercaud. Salem has trains from Trivandrum, Cochin, Erode, Guwahati, Patna, Mangalore, Chennai, Bangalore, Kanyakumari, Coimbatore, Mysore, Madurai, Trichy, Pondicherry, Alappuzha, New Delhi, Vizag, Kolkata, Jammu, Goa, Gorakhpur, Indore, Hyderabad, and Dehradun. There are regular bus services between Salem and Yercaud.

The best time to visit Yercaud is from October to June. It usually takes 1-2 days to visit all the places in Yercaud.
Internet Availability:
Average
Languages Spoken:
Tamil, Hindi, English
Major Festivals:
Summer Festival (May)