OOTY TOURISM | TOURIST PLACES TO VISIT & TOUR PACKAGES
Hill Station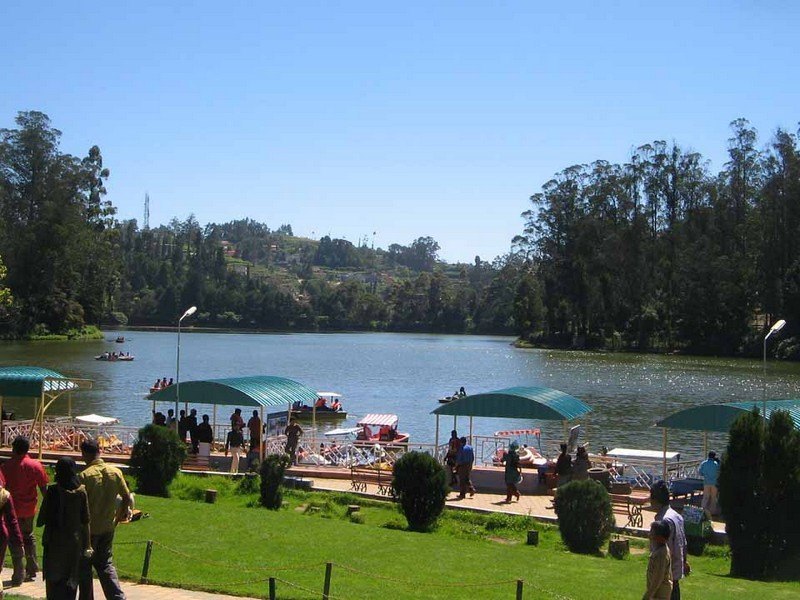 Ideal Trip Duration:
2-3 Days

Nearest City to Ooty:
Coimbatore (89 Kms)

Best Time to Visit Ooty:
October to May

Peak Season:
October & December to January & May to June
At a distance of 89 km from Coimbatore, 128 km from Mysore, 265 km from Bangalore,158 km from Kozhikode, 244 km from Munnar, 254 km from Kodaikanal, 18 km from Coonoor & 556 km from Chennai, Ooty is one of the best hill stations in India and also one of the top places to experince Tamilnadu Tourism. Ooty can also be visited along with Wayanad as part of Ooty - Wayanad tour packages.

At an altitude of 7,440 feet, Ooty, also known as Udhagamandalam, is often referred to as 'Queen of hill stations'. It is the capital of Nilgiris district in the state of Tamilnadu. Nilgiris means 'Blue Mountains'. Ooty Lake, Botanical Garden and Rose Garden are among the must include places in your Ooty tour packages. A land of picturesque picnic spots & lakes, it was a popular summer and weekend getaway for the British during colonial days.

Ooty was originally a tribal land occupied by the Todas along with other tribes. The Nilgiri territory came into possession of East India Company as part of the ceded lands, held by Tipu Sultan in 1799. In 1818, Wish and Kindersley, Assistant and Second Assistant to Collector of Coimbatore visited this spot and submitted their experience report to the Collector of Coimbatore John Sullivan. John Sullivan later began the construction of his bungalow at Dimbhatti the first European dwelling on the hills. Ooty served as the summer capital of the Madras Presidency and other small kingdoms, much visited by British during the colonial days. Its stunning beauty and splendid green deep valleys inspired the British to name it Queen of Hill Stations. Sullivan later developed the town and encouraged the establishment of tea, chinchona, and teak trees.

Apart from pleasant weather, Ooty Lake, Botanical Garden, Rose Garden, Wenlock Downs, Pine Forest, and Emerald Lake are the popular Ooty sightseeing places. The toy train, known as Nilgiri Mountain Railway that runs from Mettupalayam to Ooty is a UNESCO World Heritage Site and a must be experienced. The train route wends its way through many hair-raising curves and fearful tunnels and chugs along beside deep ravines full of verdant vegetation, gurgling streams and tea gardens. The train route was developed by the British engineers in 1908, covering 42 kilometers length with 108 curves, 16 tunnels and 250 bridges.

The establishment of numerous tea estates made Ooty famous. Lofty mountains, dense forest, sprawling grasslands and miles and miles of tea gardens greet the visitors on most routes. The annual Tea and Tourism Festival (Jan) and Summer Festival (May) attract crowds in huge numbers.

Ooty is also connected by bus with major cities like Chennai, Bangalore, Mysore and Coimbatore. From Coimbatore, Ooty buses start from Coimbatore North Bus Station (also known as New Bus Station or Mettupalyam Road Bus Station).
Internet Availability:
Good
Languages Spoken:
Tamil, Hindi, English
Major Festivals:
Tea and Tourism Festival (Jan),
Summer Festival (May)
Notes/Tips:
Nilgiri Mountain Railway runs once a day from Mettupalayam to Ooty at 7:10 AM. Journey time is 4 hours 50 minutes.

From Ooty, the train to Mettupalayam start at 2 PM. Journey time is 3 hours 35 minutes.