January brings in the New Year and we get busy streamlining our resolutions. And for those with wanderlust, traveling mostly features at the top of the bucket list and nothing can be better than traveling to a new destination at the start of the New Year. From the snow-clad slopes of Himalayas to breathtakingly beautiful beaches of Andaman and from the culturally rich cities of Rajasthan to rich biodiversity of Jim Corbett, there is no shortage of best places to visit in January in India. If you are a snow lover, visit any of the hill stations in North India during this time as part of India Tour Packages. For a laid back experience, check the list of best places to visit in January in India here.
Jaipur
Jaipur, the capital city of Rajasthan, tops the list of best places to visit in January in India as the regal city experiences pleasant weather and lively atmosphere during this time. Also, the pink city hosts the famous Jaipur Literature Festival this month. The festival is a huge confluence of literature enthusiasts and book snobs. This is a fantastic opportunity for all reading buffs to meet their favorite authors. Besides, one can also visit the imposing forts and palaces of this beautiful city as part of Jaipur Tour Packages.
Book Here: Rajasthan Cab Packages
---
Shimla
Often referred to as Queen of Hill Stations, Shimla is one of the most beautiful and popular hill stations to visit in January in India. During winter, this place is covered with layers of snow which will make every tourist fall in love with it, especially honeymooners. Traveling in Shimla – Kalka toy train, shopping in the Mall Road, a leisure walk at the Ridge, a visit to Christ Church, partaking in adventure activities and going for an excursion to Kufri, Naldehra and Tattapani are some highlights of Shimla Tour Packages. Skiing, snowball fights, snowman creations arpe extremely fun.
Coorg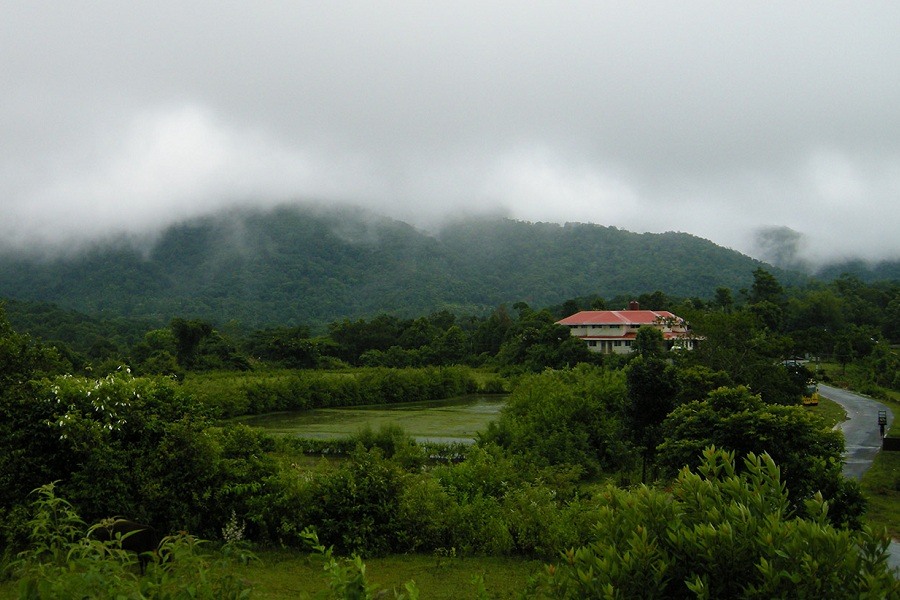 Karnataka's own little paradise, Coorg is one of the prettiest places to visit in India, and among the top places to visit in Karnataka when it is raining. In July, the surrounding mountains and valleys filled with lush vegetation and little sprouts of vibrant-hued flowers soothe the eyes. Besides, the waterfalls like Abbey Falls and Iruppu Falls come alive during this time and offers a spectacular panorama. Raja's Seat, Nagarhole National Park, Bagamandala Temple, Nisargadhama, Dubare, Talacauvery and Omkareshwara Temple more the other notable places not to miss in your Coorg Tour Packages. While in Coorg, travelers must enhance their trip by choosing the best Coog Resorts to pamper themselves with opulence amidst picturesque vistas.
Book Here: Coorg Cab Packages
---
Andaman Islands
---
Located far away from mainland India, the Andaman & Nicobar Islands are a tropical island paradise escapade in January in India. With its azure waters, exotic beaches, secluded islands, evergreen tropical rain forests, vibrant flora and fauna, Andamans is among the most trending honeymoon destinations in India. Winter is considered to be one of the best times to visit Andamans, as the weather is favorable and it allows travelers to fully explore the crystal clear waters and stunning coral reefs. Havelock Island, Radhanagar Beach, Cellular Jail, Ross Island, Neil Island, and Mahatma Gandhi Marine National Park are the top places to visit in Andamans. Besides sightseeing, scuba diving, snorkeling, sea walk, wind-surfing, and water scooter are the top things to do in Andamans as part of the Andaman Tour Packages.
---
Jaisalmer
If you want to experience true Rajasthani magic this winter, Jaisalmer should be on your bucket list. Fondly called as the Golden City, Jaisalmer is a historical trading center in Rajasthan blessed with several golden sand dunes and striking yellow sandstone architectures. January is the best time to visit Jaisalmer due to its pleasant and breezy weather. This is also the perfect time to indulging in some activities like the camel ride and Desert Safari. Camping under the exquisite night sky in the middle of the desert is even more exciting. Besides, the city has some remarkable examples of architecture like Jaisalmer Fort, Patwon ki Haveli, Salim Singh ki Haveli, etc. and can be visited as part of the Jaisalmer Tour Packages.
---
Ahmedabad
Erstwhile capital of Gujarat, Ahmedabad is one of the biggest cities located on the banks of River Sabarmati and known for its impressive monuments, wonderful museums, and gorgeous lakes. January is the best time to visit Ahmedabad as the city hosts the famous International Kite Festival. During this festival, the sky is painted with kites of all colors and sizes for Uttarayan that attracts tourists and kite enthusiasts from all over the world. Sabarmati Ashram, Kankarai Lake, Jama Masjid, Akshardham Temple, Adalaj Stepwell, Vintage Car Museum, Nalsarovar Bird Sanctuary, and Swaminarayan Mandir are some of the well-known places to visit in Ahmedabad as part of Ahmedabad Tour Packages.
---
Bikaner
Another must-visit place in January in India is obviously the Bikaner as this beautiful desert town of Rajasthan hosts the famous Camel Festival during this time. Organized by the Rajasthan Tourism, Bikaner Camel Festival is a sought after event in Rajasthan and is celebrated in honor of the ship of the desert, Camel. Enjoy the spectacular displays of camels dressed in vibrant bridles, traditional necklace and heavy anklets, the array of camel race events, camel milking, camel games, camel beauty pageants and other cultural performances like traditional Rajasthani folk dance performances and fascinating Fire Dance during the fest as part of Rajasthan Tour Packages. A huge number of tourists and locals revel in this traditional festival.
---
Ooty
Cradled in the beautiful Nilgiri Hills, Ooty, fondly called as 'Queen of hill stations', is one of the most scenic hill stations in India. The charm of this colonial hill town lies in its laid-back luxurious grace, awe-inspiring Nilgiri hills, lush tea gardens, serene waterfalls, dense forests, beautiful lakes, splendid green deep valleys, and the misty landscapes. Although Ooty is a summer destination, January is just the perfect time to visit this honeymoon capital as the cool, and misty weather of this tinsel town allows you to spend hours simply walking on the winding country lanes and the charm of colonial architecture infuses fresh air into the souls of travelers. Ooty Lake, Botanical Garden, Rose Garden, Wenlock Downs, Doddabetta Peak, Toy Train, Pykara Dam & Falls, and Avalanche Lake are the must include places in Ooty Tour Packages. There are many astounding resorts in Ooty that will make your stay even more worthwhile in this magical land of Ooty.
Book Here: Ooty Cab Packages
---
Rann of Kutch
Our January list is incomplete without Rann of Kutch, one of the most beautiful places to see in India in winter. The unique white salt-marsh of Rann is extremely amazing to explore in the winter months. The vast white desert against the backdrop of the mesmerizing sunset will make your day quite special. Particularly, the spectacular sight of the boundless white desert under the moonlight offers the stunning creation of nature, unique to this world. Kutch becomes alive during January with loads of celebrations – the Rann Utsav. Escape to the amazing surreal landscape that glows an eerie white in the moonlight during this 2 months long festival as part of Gujarat Tour Packages.
---
Goa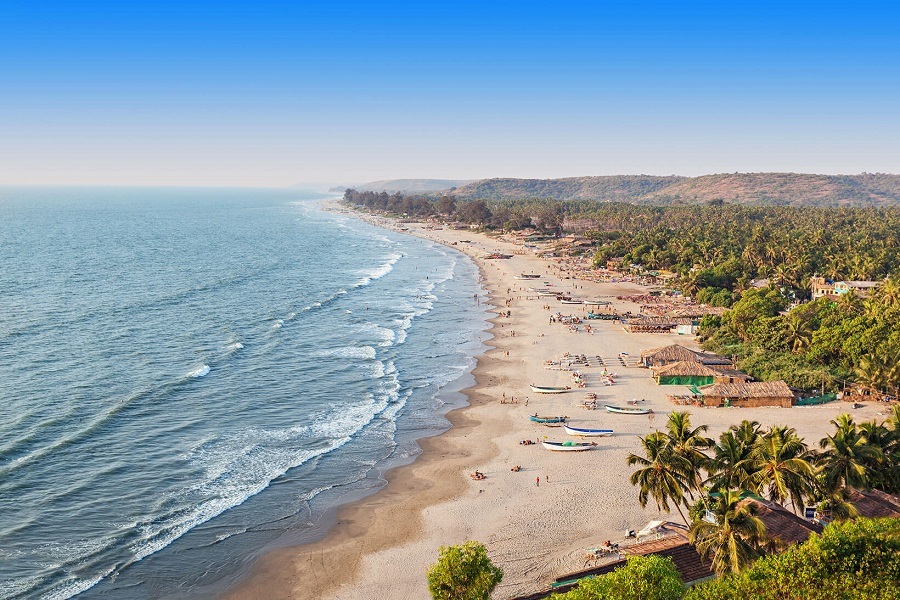 India's most celebrated holiday destination for beach fun, Goa is among the most happening places to visit in January due to its perfect weather. Goa is very famous for the tourists from all over the world for its sandy shores, azure waters, happening events, beach parties, vibrant nightlife, water sports activities, delicious seafood, and the marvelous architecture. Goa also has an excellent selection of the New Year parties in January making it the perfect destination to bring on the New Year with a bang! Further, it is the time to witness two major events like the India Yoga Festival and Goa Lokotsav as part of Goa Tour Packages.
Book Here: Car Rentals in Goa
---
Gulmarg
Popularly known as the "heartland of winter sports in India", Gulmarg is one of the ideal destinations to visit in January for its exquisite sights, freezing temperatures, and glistening white snow all around. Also, Gulmarg is the destination with Asia's highest and longest cable car that goes as high as 13,400 feet to witness breathtaking views of the surreal landscape covered in a white blanket of snow. Along, the place is heaven for skiing lovers and it attracts thousands of people from all over the world to get this unique experience during winters. Besides, Alpathar lake, Khilanmarg, Maharani Temple, Ningli Nalla, St. Mary Church are some of the must-visit tourist places in Gulmarg.
---
Jim Corbett
January is the best time to experience the thrill of seeking out on an adventure trail in the absolute wilderness in the dense jungles of Uttarakhand at Jim Corbett National Park. Jim Corbett is amongst the most famous wildlife parks in Uttarakhand as well as in India that is known for its flora and fauna, especially Bengal Tigers of India, which are a critically endangered species. Jeep Safari is the best way to explore the dense jungle filled with amazing wildlife of the park as part of Uttarakhand Tour Packages.
---
Pondicherry
Pristine beaches, narrow cobblestoned streets, and a tranquil ambiance make Pondicherry one among the most popular winter destinations in South India, especially in January. Located along the Coromandel Coast of Bay of Bengal, Pondicherry is a former French colony and is often referred to as the French Riviera of the East. Pondicherry attracts both domestic and international tourists in large numbers due to various tourist attractions and highly reasonable hospitality. Pondicherry Beach, Paradise Beach, Pondicherry Museum, Auroville, Botanical Garden and Manakula Vinayagar Temple are some of the top places to visit in this former French town as part of Pondicherry Tour Packages.
Book Here: Pondicherry Cab Packages
---
Zanskar
Known for its unique Chadar Trek, Zanskar Range is a mountain range located in the union territory of Ladakh. This amazing trek on the frozen Zanskar River is an exciting experience by walking 62 km on foot, exploring the beauty of the sparkling snow sheets, and icy river motivate you to keep marching ahead. Though it seems a challenging trek, it isn't the most difficult as it is a flat walk along the Chadar with minimal amounts of climbing. So, if you are an adventure lover, then head over to Ladakh in January to get a lifetime experience. Besides, Patnitop, Phuktal monastery, Drang Drung glacier, Panikhar, and Zongkhul are the other popular places to visit in Zanskar.
---
Diu
Known for its quaint sea beaches, calm environment, and pleasant weather, Diu is one of the amazing tourist destinations for those who want a relaxing vacation at the beach. Also, January is the month to witness the Fiesta De Diu which is Asia's longest beach festival when the whole Diu is adorned like a bride. During this time, one can indulge in various activities including spa, bungee jumping, a hot air balloon ride over the Arabian Sea, zip-lining, and more. Besides, one can also enjoy the blend of Portuguese and local culture, and the lip-smacking food during your Diu Trip.
---
Mahabaleshwar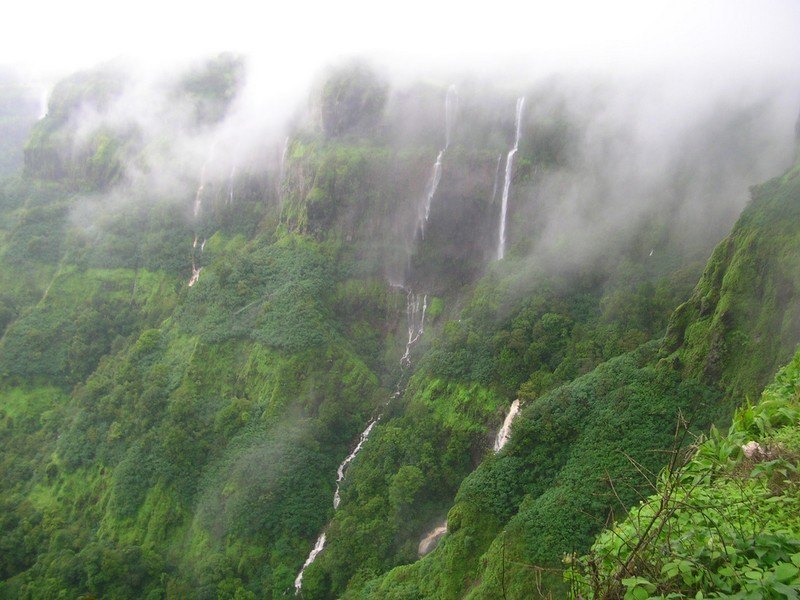 Often referred as Queen of hill stations in Maharashtra, Mahabaleshwar is one of the top monsoon destinations in India. If you want to enjoy the cool, foggy, lush green environment, then head over to Mahabaleshwar in August as the monsoon showers enhance the beauty of this pretty hill station. Visit Arthur's Seat, Wilson Point, Kate's Point & Elephant head Point, Connaught Peak and Bombay Point for stunning views of surrounding hills, gushing waterfalls and meandering rivers through the valleys during your Mahabaleshwar Tour. Besides, one can also visit Panchgani, the Strawberry County of Maharashtra, as part of Mahabaleshwar Packages.
Nainital
An ideal destination for honeymooners as well as family vacationers, Nainital is a magnificent hill station in Uttarakhand. With its incredible natural scenery, snowcapped mountains, salubrious weather, and tranquil lakes, it stands as a glistening jewel in the Himalayan region and become popular as a health resort. Though being a popular summer destination, Nainital also attracts a huge number of tourists in January as one may get to witness a live snowfall in Nainital in January. Boating in the sparkling Naini Lake waters, a long walk along the charming forest trails in the dense alpine woods and the picturesque sunsets views over the snowcapped Himalayas from the China Peak make your Nainital Tour an unforgettable one during this month.
Santhi is an avid traveler and primary contributor to the blogs at Trawell.in. She has explored most of the states in India and gained vast knowledge on tourist destinations in India and abroad. She also contributes content to other travel websites.