With monsoons leaving behind clear blue skies, lush greenery and snow yet to find its way to roads and tracks, November marks the arrival of winter in India so is a great time to travel anywhere across the country as the weather is calm and pleasant during this period and nature's beauty is at its best. From adventure to wildlife, beaches or hill stations, there are so many places in India that cast its spell on the tourists as part of India Tour Packages. This is also the month of many festivals in the country like the renowned Camel Fair in Pushkar, Ganga Festival in Varanasi, Qutub Festival in Delhi and the Rann Utsav in Kutch. If you are planning a leisure trip in this month, here is the list of some amazing places to visit in November in India.
Jaisalmer, Rajasthan
Also called the 'Golden City', Jaisalmer is among the most popular places to visit in November when the weather is extremely pleasant. Situated in the heart of Thar Desert, the city is blessed with a fairy tale setting in the form of magnificent forts, havelis, lakes, palaces, and temples. With its sands a bit cooler, November in Jaisalmer looks forward to its desert safari, camping under the night sky in this golden land, walking through its forts, palaces, and havelis and enjoying evenings by its lakes. Jaisalmer Fort or Sonar Quila, Nathmalji ki Haveli, Salim Singh ki Haveli, Patwon ki Haveli, Khuri Sand Dunes, Sam Sand Dunes, and Kuldhara are some of the popular places to visit as part of Jaisalmer Tour Packages.
---
Rann of Kutch, Gujarat
Situated in the west Gujarat, Rann of Kutch is among the finest places to visit in November in India as this is the time to witness the great Rann Utsav (desert festival) that stretches around 3 months which is filled with dance, folk music, handicraft stalls, adventure sports in desert, food stalls, local excursion and much more. This is the time when tourists have a chance to witness the essence of Gujarat. The vast white desert against the backdrop of the mesmerizing sunset will make your Gujarat Trip quite special. Particularly, the spectacular sight of the boundless white desert under the moonlight offers the stunning creation of nature, unique to this world.
Coorg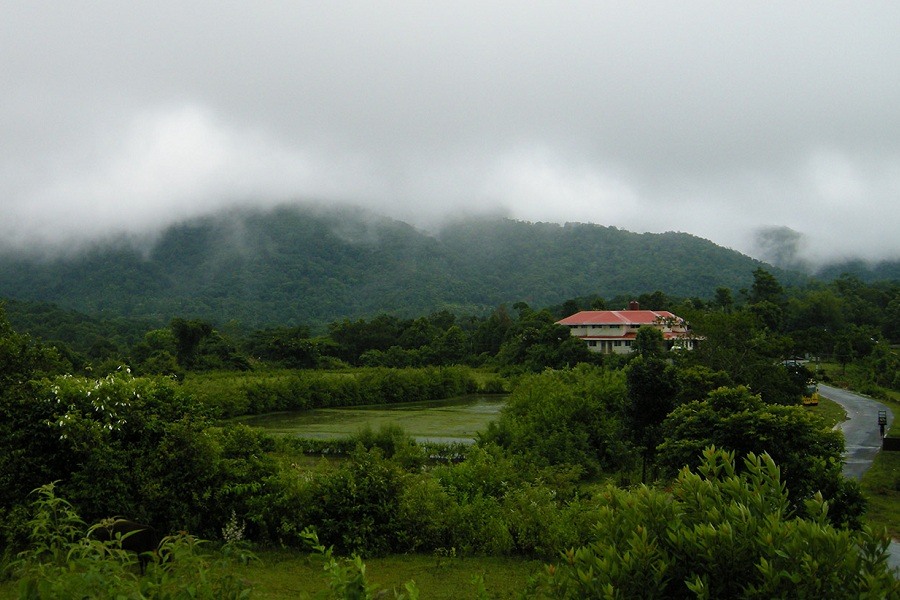 Coorg is one of the prettiest places to visit in Karnataka as well as in India when it is raining. In July, the surrounding mountains and valleys filled with lush vegetation and little sprouts of vibrant-hued flowers soothe the eyes. Besides, the waterfalls like Abbey Falls and Iruppu Falls come alive during this time and offers a spectacular panorama. Raja's Seat, Nagarhole National Park, Bagamandala Temple, Nisargadhama, Dubare, Talacauvery and Omkareshwara Temple more the other notable places not to miss in your Coorg Packages. While in Coorg, travelers must enhance their trip by choosing the best Coog Resorts to pamper themselves with opulence amidst picturesque vistas.
Book Here: Coorg Cab Packages
---
Goa
Another popular destination to visit in November in India is Goa, the quintessential beach destination of India. Goa is blessed with unlimited charms along with a culture and a spirit to die for. The blissful golden sandy shores, delicious gastronomy, colonial architectures and a carefree attitude of its people make it simply irresistible. November in Goa is actually special as it marks the beginning of crowding the tourists and beaches get diversified with the foreigners, Indian Nationals as well as the locals. In addition, November is also the most famous time to visit because of the feast of St. Francis Xavier in Old Goa. The silver chest containing the mortals of the saint is kept for veneration. Over 2 lakh devotees from across the world attend this festival as part of Goa Tour Packages.
Book Here: Goa Cab Packages
---
Varanasi, Uttar Pradesh
Regarded as the spiritual capital of India, Varanasi is one of the most famous religious and pilgrimage places in India. Situated on the banks of holy Ganges River, the world's oldest continually inhabited city of Varanasi is surely a place for those who want to explore the mystical side of India as it is regarded as one of seven holy cities of Hinduism. The iconic attraction of this holy city is Ganga Aarti. If you want to watch the spectacular Ganga Aarti then plan a trip to Varanasi in November as this is also the time to witness the colorful celebrations of Dev Diwali or Dev Deepawali. The celebrations include the devotees dispersing floating earthen lamps in Ganga to show the way to the Gods towards the river. On the night of the festival, thousands of devotees from across the country gather on the ghats of the Ganges to watch spectacular Ganga Aarti.
---
Sundarbans, West Bengal
As the month of November approaches monsoon takes its leave and moderate comfortable weather takes its hold in West Bengal and its neighboring states of North East. So, I believe this is the best time to embark on a journey to Sundarbans, one of the popular national parks in India. Best known for hosting the biggest mangrove forests in the world, the dense forests of this mystical land is one of the largest reserves of Bengal Tigers and is claimed that around 400 tigers live in Sundarbans today. One can explore the intense parts of Sundarbans over a boat ride and take pleasure of watching the exotic species of birds, saltwater crocodile, pangolin, chital, fishing cats, Sea Anemones, Horseshoe crab and small octopus in Sundarbans as part of West Bengal Tour Packages.
---
Hampi
Among the most popular places of heritage in India, Hampi is an open museum of architecture, religion, and history dotted with innumerable gems that were hewed from stones, mainly during the reign of the Vijayanagara Empire. With its everlasting history and exceptional pieces of architectural ruins, Hampi is one of the best places to experience Karnataka Tourism, and among the top places to visit in India in November when the weather is pleasant and suitable for sightseeing. Besides, the place looks livelier and more photogenic with clean and lush surroundings during this time. Virupaksha Temple is one of the popular places to visit in Hampi. Vittala Temple, Krishna Temple complex, Narasimha, Ganesha, Hemakuta Hill Temples, Achyutaraya Temple, Pattabhirama Temple, Royal Enclosure and Zenana Enclosure are the must include as part of Hampi Tour Packages.
Book Here: Karnataka Cab Packages
---
Amritsar
Our list of places to visit in November in India is incomplete without mentioning Amritsar as November marks a great celebration on the sacred occasion of Gurpurab or the birth anniversary of the Sikh founder Guru Nanak. As, Amritsar is home to the Golden Temple, among the popular places of pilgrimage in India, it is where the biggest celebration takes place. During this festival, the Golden Temple in Amritsar will be decorated with numerous lights and is a sight to behold. The weather in November is at its best, therefore, savoring the wonderful historical sights, food and other delights of the city.
---
Pushkar
A religious town in Rajasthan, Pushkar blends a perfect mix of old-world charm, divine intonation, and commercial gigs. The set of bathing ghats, back to back temples, bustling streets and an episodic soundtrack of chanting, drums, and gongs generate a mysterious feel among the travelers. This small vibrant city is thronged by a huge crowd of travelers in November to witness the annual Pushkar Camel Fair. This five-day annual fair includes trading of livestock, cultural programs and various quirky competitions such as the longest mustache, camel decoration, cricket, and more. This camel fair is undoubtedly one of the best things to see in November as part of the Rajasthan Tour Packages.
Mahabaleshwar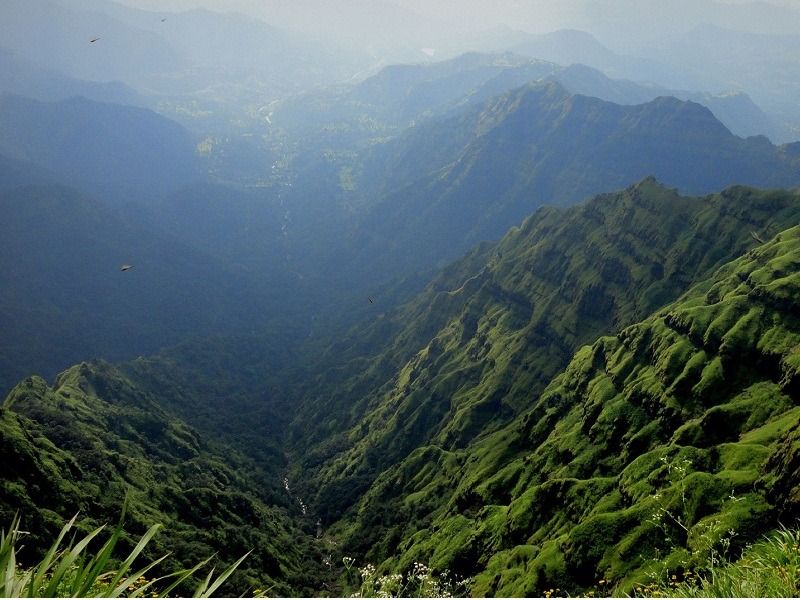 Often referred as Queen of hill stations in Maharashtra, Mahabaleshwar is one of the top monsoon destinations in India. If you want to enjoy the cool, foggy, lush green environment, then head over to Mahabaleshwar in November to enhance the beauty of this pretty hill station. Visit Arthur's Seat, Wilson Point, Kate's Point & Elephant head Point, Connaught Peak and Bombay Point for stunning views of surrounding hills, gushing waterfalls and meandering rivers through the valleys during your Mahabaleshwar Tour. Besides, one can also visit Panchgani, the Strawberry County of Maharashtra, as part of Mahabaleshwar Tour Packages.
---
Corbett National Park
One of the oldest national parks in India, Jim Corbett National Park in Uttarakhand is one of the best managed and protected areas in the country that attracts thousands of Indian and Foreign visitors each year. November is truly an exciting time to pay a visit to the park when the weather is pleasant and not too cold. Jeep Safaris are exciting as you get to spot wildlife easily during this time as the park houses a wide variety of wildlife including Tigers, Elephants, Chital, Sambar Deer, Nilgai, Gharial, King Cobra, Wild boar, Hedgehog, common Musk Shrew, Flying fox and Indian Pangolin along with numerous bird species. Also, Camping and water rafting in Kosi River is the other popular things to do in Jim Corbett as part of Uttarakhand Tour Packages.
Book Here: Uttarakhand Cab Packages
---
Garo Hills, Meghalaya
Situated in Meghalaya, Garo Hills is one of the best spots to visit in November in India for nature lovers as it is lined up with lush green pine trees, small hillocks and a range of small and huge waterfalls. Also, November hosts the Wangala Festival, one of the most happening harvest festivals of north-east India that signifies the beginning of winter and also marks the end of the agricultural season. Traditional drum beating, blowing horns, and unlimited dance and merrymaking are part of this festival that lures a number of people as part of the Meghalaya Tour Packages.
Ooty
Cradled in the beautiful Nilgiri Hills, Ooty, fondly called as 'Queen of hill stations', is one of the most scenic hill stations in India. The charm of this colonial hill town lies in its laid-back luxurious grace, awe-inspiring Nilgiri hills, lush tea gardens, serene waterfalls, dense forests, beautiful lakes, astounding resorts, splendid green deep valleys, and the misty landscapes. Although Ooty is a summer destination, January is just the perfect time to visit this honeymoon capital as the cool, and misty weather of this tinsel town allows you to spend hours simply walking on the winding country lanes and the charm of colonial architecture infuses fresh air into the souls of travelers. Ooty Lake, Botanical Garden, Rose Garden, Wenlock Downs, Doddabetta Peak, Toy Train, Pykara Dam & Falls, and Avalanche Lake are the must include places in Ooty Packages.
Book Here: Ooty Cab Packages
---
Delhi
With some amazing historical monuments, glorious temples, top-notch restaurants, and bustling markets, Delhi, the capital city is among the most popular places to visit in November in India. Humayun's Tomb, Qutub Minar, Akshardham Temple, Red Fort, India Gate, Lotus Temple, Chandni Chowk, and Bangla Sahib Gurudwara are the must-visit places in Delhi as part of Delhi Tour Packages. If you are planning to visit Delhi in November, you can also be a part of the great India Art Festival where more than 20 art galleries come together to create this event with a wide range of artworks, photography, installation, video art and much more.
Book Here: Car Rentals in Delhi