After the months of drenching monsoon, October is the month that welcomes the commencement of autumn in India. The clearer skies, pleasant weather, sprightly wind, and receding monsoons, coupled with the right number of Diwali and Dussehra holidays, make the month of October a perfect season to travel in India. Starting from the hills in the north to the warm sunny shores of the south, deserts, salt marshes, and lake cities to wildlife destinations, there are many places in India that wear a fresh look and turn into paradises in October. Check below the list of tourist places to visit in October as part of India Tour Packages.
Mysore
Often called the City of Palaces, Mysore, the erstwhile capital of the Wodeyar dynasty, is one of the most popular destinations of Karnataka. With its dazzling royal heritage, intricate architecture, its famed silk sarees, yoga, and sandalwood, the heritage city draws millions of tourists all year round. However, Mysore looks nothing less than a perfect destination to visit in India in October due to the famed Dussehra celebrations that take place during this time. Mysore Palace or Amba Vilas Palace, among the top places to visit in Mysore, is the major tourist attraction during this festive season. Trawell.in offers meticulously-planned Mysore tour packages so that you can experience the best of sights and the vibrant festivities.
Coorg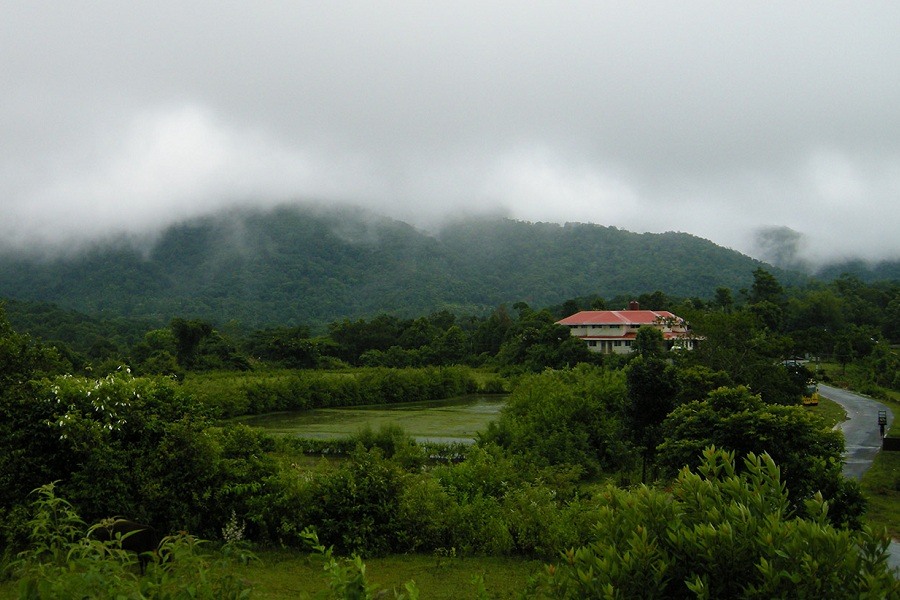 Karnataka's own little paradise, Coorg is one of the prettiest places to visit in India when it is raining. In July, the surrounding mountains and valleys filled with lush vegetation and little sprouts of vibrant-hued flowers soothe the eyes. Besides, the waterfalls like Abbey Falls and Iruppu Falls come alive during this time and offers a spectacular panorama. Raja's Seat, Nagarhole National Park, Bagamandala Temple, Nisargadhama, Dubare, Talacauvery and Omkareshwara Temple more the other notable places not to miss in your Coorg Tour Packages. While in Coorg, travelers must enhance their trip by choosing the best Coog Resorts to pamper themselves with opulence amidst picturesque vistas.
Book Here: Coorg Cab Packages
---
Jodhpur
The ethereal 'Blue City' of India, Jodhpur attracts a lot of explorers and photography enthusiasts in October when the weather is balmy and suitable for sightseeing. The city mesmerizing by museums, vibrant colors, traditions, weapons, paintings, and the never-ending history of the Rajputs. Take a desert safari, visit the Mehrangarh Fort, arguably one of the largest forts in India and among the prime places to visit in Jodhpur, explore Jaswant Thada, tour the Umaid Bhavan Palace and Ghanta Ghar while holidaying in Jodhpur as part of your Rajasthan Tour Packages. Apart, Jodhpur hosts a number of festivals in October like Marwar Festival and Rajasthan International Folk Festival in October. This music festival brings together artists and cultural performers from across the world.
---
Kolkata
Another important destination to visit in October in India is Kolkata, the capital city of West Bengal. This is the time when this vibrant 350-year-old metropolis located on India's Eastern Coast, awaits Durga Puja, a 10-day festival celebrated in Kolkata with the most fanfare. During the festival, the city is cloaked in reds and whites, with hundreds of different theme based pandals where the life-size idols of Durga and other family members are worshiped. Overcrowded streets, huge pandals, minarets, domes, mountain cliffs, and magnificent lightings make the city of Kolkata an unmissable place in October in India. Besides the festivities, one can also visit the Victoria Memorial, ride a boat under Howrah Bridge, pay respects at Dakshineshwar Kali Temple, explore the Indian Museum and gorge on Rasagullas and Mishti Doi pots for dessert as part of your Kolkata Tour Packages.
---
Bandhavgarh National Park
Nothing matches the eternal bliss of watching wild predators in their natural habitat. Bandhavgarh National Park in Madhya Pradesh is known to have the highest density of Bengal tiger population in India and a large breeding population of leopards, which puts it among the best places to visit in October in India. October is the time when the park opens its gates to visitors after the monsoon break and offers breathtaking scenery along with varied flora and fauna. Bandhavgarh Fort, Baghela Museum, Village Tala, and Fossil National Park are some other attractions that can be visited as part of Madhya Pradesh Tour Packages.
---
Hampi
Among the most popular heritage places in India, Hampi, an open-museum of architecture, religion, and history, is dotted with innumerable gems that were hewed from stones, mainly during the reign of Vijayanagara Empire. With its everlasting history and exceptional pieces of architectural ruins, Hampi continues to be a backpacker paradise and history buffs delight. It is one of the top places to visit in India in October as this is the end of the rainy season that makes sightseeing and exploration easier. Besides, the place looks livelier and more photogenic with clean and lush surroundings during this time. Virupaksha Temple is one of the popular places to visit in Hampi. Vittala Temple, Krishna Temple complex, Narasimha, Ganesha, Hemakuta Hill Temples, Achyutaraya Temple, Pattabhirama Temple, Royal Enclosure and Zenana Enclosure are the must include as part of Hampi Tour Packages.
Book Here: Karnataka Cab Packages
---
Udaipur
Fondly called the 'City of Lakes', Udaipur, is one of the renowned and most romantic tourist destinations to visit in October in India. Rightly titled as Venice of the East, the palaces are freshly washed, the lakes are full and the gardens get greener in this former capital city of Mewar kingdom with the monsoon rains. During this time, the weather is at its best which is suitable for exploring the sights in this royal province of Rajasthan. The City Palace, the Lake Palace, Bagore Ki Haveli, Jagdish Temple, Sajjangarh Palace, Kumbhalgarh Fort, Lake Pichola, Fateh Sagar Lake, and Jag Mandir Palace are some of the top places to visit as part of Udaipur Tour Packages.
---
Andaman Islands
Located far away from mainland India, Andaman & Nicobar Islands are a group of nearly 570 islands abode the Bay of Bengal. Blessed with azure waters, pearly white sands, palm-lined shores, secluded islands, evergreen tropical rain forests, vibrant flora and fauna, this little slice of paradise on the earth lures visitors in huge numbers. It is one of the popular places to visit in October in India when the temperatures are pleasant and cool, thick breeze prevailing, the skies are clear and dry. This is the perfect time to enjoy beaches and water sports like scuba diving, snorkeling and sea walking. Neil Island, Radhanagar Beach, Cellular Jail, Limestone Caves in Baratang and Chatham Saw Mill, are the must include places in Andaman Tour Packages. Since it is the starting of the tourism season, the crowd would be manageable.
---
Wayanad
Situated in the undulating Western Ghats in Kerala, Wayanad is one of the picturesque places to visit in October in India. The picturesque plateau of Wayanad is replete with enchanting waterfalls, historical caves, comfortable resorts, and homestays. After the monsoon rains, the hill station even more picturesque with enchanting waterfalls, lush greenery, flowering meadows, and pleasant weather. Walking through the sprawling spice plantations, take a jeep safari to spot wild elephants, trek to the Chembra Peak, visit the pre-historic Edakkal Caves, scaling the gorgeous waterfalls and experiencing a resort holiday are one of the many things you can do here as part of Wayanad Tour Packages. Apart from its tourist image, the place is also known for its spice plantations like cardamom, pepper, and vanilla along with tea and coffee.
Book Here: Best Resorts in Wayanad
Mahabaleshwar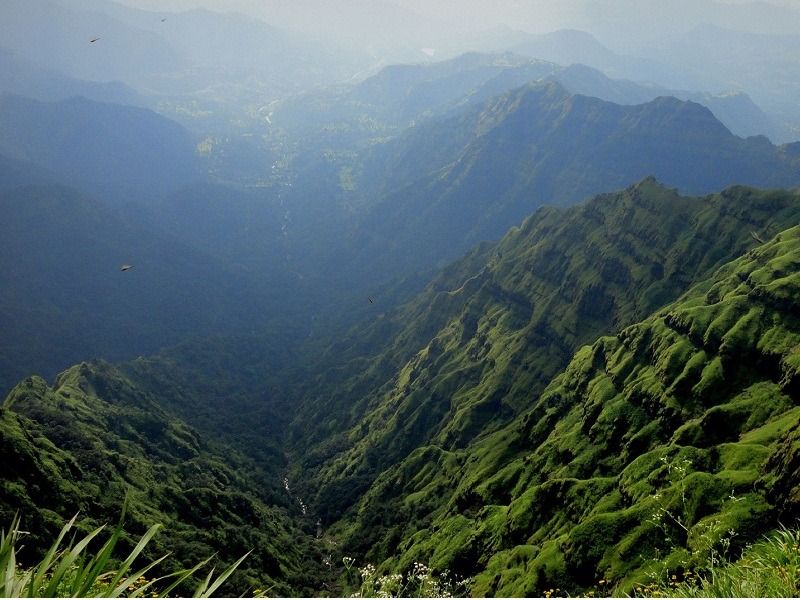 Often referred as Queen of hill stations in Maharashtra, Mahabaleshwar is one of the top monsoon destinations in India. If you want to enjoy the cool, foggy, lush green environment, then head over to Mahabaleshwar to enhance the beauty of this pretty hill station. Visit Arthur's Seat, Wilson Point, Kate's Point & Elephant head Point, Connaught Peak and Bombay Point for stunning views of surrounding hills, gushing waterfalls and meandering rivers through the valleys during your Mahabaleshwar Tour. Besides, one can also visit Panchgani, the Strawberry County of Maharashtra, as part of Mahabaleshwar Tour Packages.
Book Here: Maharashtra Cab Packages
---
Agra
Home to the 'icon of love', the Taj Mahal, Agra is among the most stunning heritage destinations of India as it boasts three UNESCO World Heritage Sites, including Agra Fort, Taj Mahal, and Fatehpur Sikri. It has served as the imperial capital of the Mughal dynasty and reflects an architectural richness and unspeakable grandeur. October is the perfect time to visit Agra when the climate is enjoyable. For centuries, Agra stands as the land of romance and allows the visitors enjoying the romantic aura of the Taj Mahal located beside River Yamuna. Apart from the Taj Mahal, Agra Fort, Fatehpur Sikri, Akbar's Tomb-Sikandra, Swami Bagh Samadhi, Jama Masjid, and Ram Bagh are the other important places to visit in Agra as part of Golden Triangle Tour.
---
Rishikesh
If you are still wondering about where to go in October in India, Rishikesh is your answer as it offers peace and adventure in its purest form. Situated on the banks of River Ganges, Rishikesh is a paradise for travelers as it is home to many ancient temples, popular cafes, yoga ashrams, and adventure sports like whitewater rafting, camping, and trekking. Triveni Ghat, Neel Kanth Mahadev Temple, Swarganiwas Temple, Lakshman Jhula, Nilkanth Mahadev Mandir, Neer Gaddu Falls, and Bharat Mandir are some must-visit Rishikesh Tourist Places. If you are planning to go for bungee jumping or river rafting during your Rishikesh Trip, October is the ideal time to visit when the weather is dry and suitable for watersports.
---
Varanasi
Situated on the banks of the holy Ganges River, Varanasi is one of the most famous religious and pilgrimage places in India. Well known as Kashi and Banaras, the world's oldest continually inhabited city of Varanasi is surely a place for those who want to explore the mystical side of India as it is regarded as one of seven holy cities of Hinduism. The city is filled with old temples, palaces, and sacred Ghats along the holy Ganges. The iconic attraction of this holy city is Ganga Aarti. Plan a trip to Varanasi in October as it provides a pleasant climate for sightseeing along with the opportunity to witness the legendary celebrations of Ram Lila and Diwali. Kashi Vishwanath Temple, Dasaswamedh Ghat, Assi Ghat, Ramnagar Fort, Kedar Ghat, Harischandra Ghat, New Viswanath Temple, and Manikarnika Ghat are the popular places to visit in Varanasi.
Ooty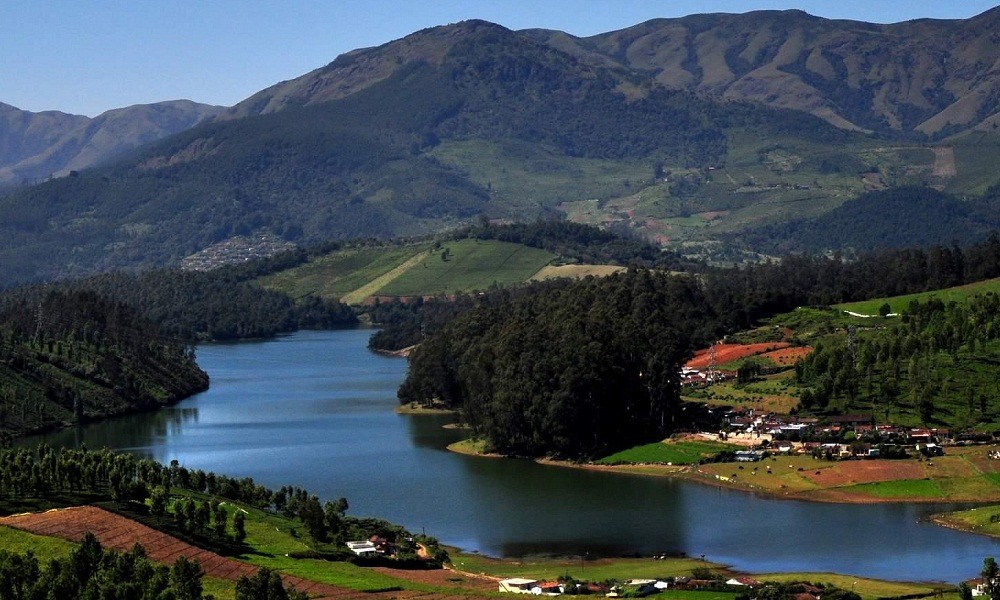 Ooty, fondly called as 'Queen of hill stations', is one of the most scenic hill stations in India. The charm of this colonial hill town lies in its laid-back luxurious grace, awe-inspiring Nilgiri hills, lush tea gardens, serene waterfalls, dense forests, beautiful lakes, splendid green deep valleys, and the misty landscapes. Although Ooty is a summer destination, January is just the perfect time to visit this honeymoon capital as the cool, and misty weather of this tinsel town allows you to spend hours simply walking on the winding country lanes and the charm of colonial architecture infuses fresh air into the souls of travelers. Ooty Lake, Botanical Garden, Rose Garden, Wenlock Downs, Doddabetta Peak, Toy Train, Pykara Dam & Falls, and Avalanche Lake are the must include places in Ooty Packages.
Book Here: Ooty Cab Packages
---
Shimla
Known for its colonial architecture, breathtaking landscape, pleasant weather and rejuvenating views of lofty snow-clad Himalayas, Shimla is an all-time favorite holiday destination for many travelers whether it is winter or summer. During October, the place becomes like a fairy tale area. Travel in Shimla – Kalka toy train, shopping in the Mall Road, a leisure walk at the Ridge, a visit to Christ Church, partaking in adventure activities and going for an excursion to Kufri, Naldehra and Tattapani are some highlights of Shimla tour packages.
Book Here: Car Rentals in Himachal
Santhi is an avid traveler and primary contributor to the blogs at Trawell.in. She has explored most of the states in India and gained vast knowledge on tourist destinations in India and abroad. She also contributes content to other travel websites.
Comments
comments