Dubai, one of the seven emirates of United Arab Emirates (UAE), is the largest and the luxurious city known for its booming businesses, high-rising architectural wonders, palm shaped islands, captivating attractions and colorful nightlife. Besides, Dubai is synonymous with shopping and is often considered as one of the top shopping destinations in the world. From ultramodern mega malls to traditional souks and local street outlets, Dubai offers ceaseless shopping options ranging from gold to electronics, designer labels and luxury items. The word tax-free has made it an instant magnet for all shopaholics from across the world. With huge discounts and great deals, Dubai is famous for its many shopping festivals where you can shop various items at lowest prices.
Here are few useful tips to save money in Dubai while shopping as part of Dubai Tour.
Watch Video - Tips to Save Money on Vacation
Travel during Shopping Festival Seasons
Often called as the shopping capital of the world, the bustling city of Dubai has many shopping festivals throughout the year. Dubai Shopping Festival is one of the longest running and most successful shopping festivals in Dubai. This is the best time to shop in Dubai as it provides one of the best shopping experiences in the world, which is unique and diverse, ranging from street markets to traditional souks and world-class shopping malls. Held in December and January, this festival offers huge discounts, crazy promotions, citywide sales, and raffles with Porsches as the prize. This is one of the best options to save money in Dubai while shopping. Dubai Summer Sale (DSS) and Gulf Information Technology Exhibition (GITEX) are the other two major festivals in Dubai where you can get huge discounts and offers on various items. Explore Dubai tour packages offered by Trawell.in.
Must Read: Facts about Dubai's Palm Jumeirah
---
Compare Prices in Multiple Places
Dubai has plenty of options for shopaholics that boasts everything from ultra-modern mega-malls to traditional Arabic souks as it considered as the 'Shopper's Paradise'. Dubai Mall is one of the most popular shopping places in Dubai.Besides fantastic luxury fashion available in Dubai's malls and shopping hubs, there are still plenty of spots to find delightful deals and discounts. So, one must do research in multiple places for a better price while shopping which always helps you to save some extra money on the purchase. If you have good bargain skills, then explore Dubai's famous souks and haggle your way to get the best purchase at the lowest price while shopping in Dubai during your Dubai Trip.
---
Most Popular Dubai Tour Packages
---
Buy Duty Free Products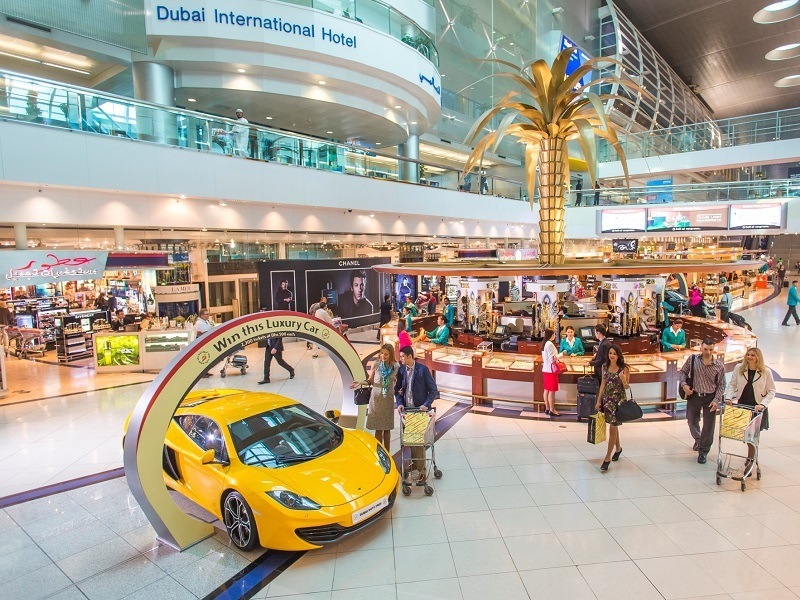 Dubai Duty Free (DDF) is the tax-free shopping haven located at Dubai International Airport and is the biggest single airport retailer in the world with sales of over $1.82 billion. Duty-free shops are only found in the airports and seaports, and at some overland border crossings. The biggest difference between duty-free shopping and regular shopping is you won't be charged import duties or sales taxes. With the best-selling items like perfume and gold, one can also choose to shop for electronics, fashion, cosmetics, watches, handbags, leather goods, alcohol, cigars etc. It is also the best place where you can get rid of your leftover local currency as Dubai Duty Free accepts multiple currencies. Besides, Dubai Duty free runs regular promotions and lotteries, often with prestigious prizes, such as a luxury car in the Finest Surprises raffle, or $1 million in the Millennium Millionaire draw.
Must Read: Dubai Visa Guide for Indian Tourists
---
Check Freebies or Discount Coupons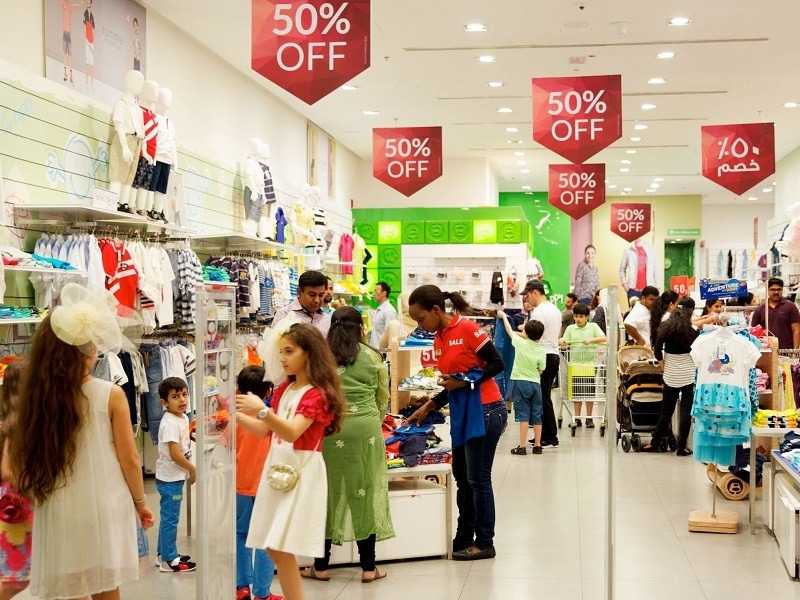 Shopping is one of the top things to do in Dubai for locals and visitors alike. One need to do research about freebies and discount coupons before heading to shopping in Dubai, so that you can grab the best deals from various shops that offer coupons/discount on purchase. If you are looking for hottest deals and best discounts in Dubai, Cobone and Groupon are the top sites that provide best deals in products like apparel, toys, furniture etc. Besides, many UAE based website offers discounts in various hotels, restaurants, salons, outdoor entertainment activities, concerts, events and lot more. Indeed, visitors cannot leave the place without buying and taking home something, be it designer items, souvenirs, gadgets, or local delicacies as part of their Dubai Tour.
---
Check Prices in Local Markets
The souks or local markets of Dubai are one of the most renowned markets of the city. Known for their bustling atmosphere, eccentric variety and for giving an authentic flavor of Arabic culture, the local markets of the United Arab Emirates are a must-visit where you can get everything ranging from furniture, electronics, fabric, clothes, footwear, toys, stationary and building material at affordable prices than high-end malls. With more than 100 shops, local markets of Dubai offers goods of high quality at low prices.
Top International Tour Packages
---