Positioned at the foothills of Mullayangiri range with an altitude of 3,400 feet, Chikkamagaluru or Chikmagalur is an exciting hill station in Karnataka and also one of the best hill stations near Bangalore. The Western Ghats start from this area and also the Yagachi River is originated from the surrounding hills. Chikmagalur is famous for its tranquil environment, dense forests and tall mountains. Also known as the Coffee Land of Karnataka, Chikmagalur is the place where coffee was cultivated for the first time in India by a Sufi saint Baba Budan Ji. Nestled amidst the dense Western Ghats, there are many places to visit in Chikmagalur, which will make your holiday a memorable one.
From the misty hills to popular trekking places and glittering lakes to gushing waterfalls, there are several reasons to visit Chikmagalur. Hirekolale Lake, Baba Budangiri, Mullayangiri, Ayyanakere Lake, Belavadi, Bhadra Wildlife Sanctuary, Kemmangundi and Manikyadhara Falls are the important Chikmagalur Tourist Places. Chikmagalur is also famous for some of the adventurous treks. Chikmagalur is one of the prime place to visit on a Karnataka Tour Packages.
Trawell.in listed the top 5 reasons to visit Chikmagalur here.
Extensive Coffee Plantations
Well-known as the Coffee Land of Karnataka, Chikmagalur is famous for its extensive coffee and tea plantations. These are the top Tourist Places in Chikmagalur and also the plantation walks are considered to be the most popular things to do in Chikmagalur. There are so many private coffee estates that allow visitors to take guided tours through the plantations where visitors can witness the many stages of the production of coffee. There are various home-stays available within the coffee estates, giving the traveller an opportunity to stay in the middle of a million shades of green and tasting the region's finest coffee. Coffee plantations in Chikmagalur offer a wonderful atmosphere for both outdoor junkies and those who like to do nothing. Adventure enthusiasts during their short hikes to the top of a plantation often make their way through forest streams and spot an array of local avian and animal species.
Book Here: Resorts in Chikmagalur
---
Enchanting Waterfalls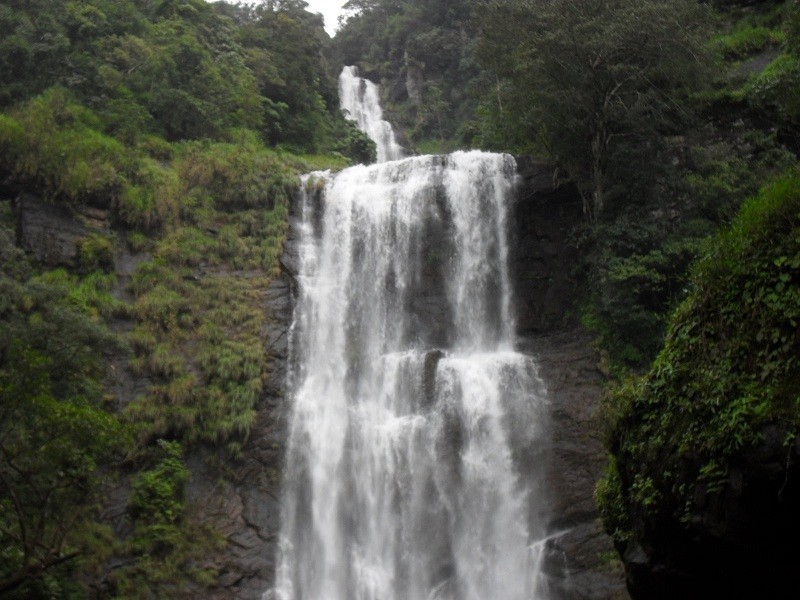 Snuggled in the Baba Budan hills, Chikmagalur is a charming hill station with full of scenic surprises like misty hills, hidden valleys, meandering streams and snow-white coffee blossoms. Besides these, Chikmagalur is also popular for its spectacular waterfalls. Manikyadhara Falls, Hebbe Falls, Jhari Falls and Honnamana Falls are some of the popular waterfalls in Chikmagalur. Manikyadhara Falls is situated in the dense forests of Baba Budangiri hills. Cascading down from a height of about 30 feet, Manikyadhara is one of the top Chikmagalur Tourist Places. Hebbe Falls is a magnificent waterfall situated inside Bhadra Wildlife Sanctuary and is one of the best places to visit in Chikmagalur.
---
Most Popular Chikmagalur Tours
---
Popular Trekking Points
Chikmagalur is a trekker's paradise as it has many famous trekking trails which include Kemmanagundi, Mullayanagiri and Baba Budangiri. Mullayanagiri, the highest peak in Karnataka, is one of the top places to visit in Chikmagalur and also one of the best places to visit during your Chikmagalur tour packages. Located at an altitude of 1950 m, Mullayanagiri is regarded as the highest peak between Himalayas and Nilgiris. Being the highest peak in Karnataka, it offers some very interesting trekking trails. The trek route to the peak begins from Sarpadaari, which is well connected by road with Chikmagalur. Baba Budangiri, Manikyadhara Falls and Deviramma Betta are the other trekking trails from Mullayangiri.
Also Read: 4 Reasons to visit Chikmagalur in Monsoon
---
Placid Lakes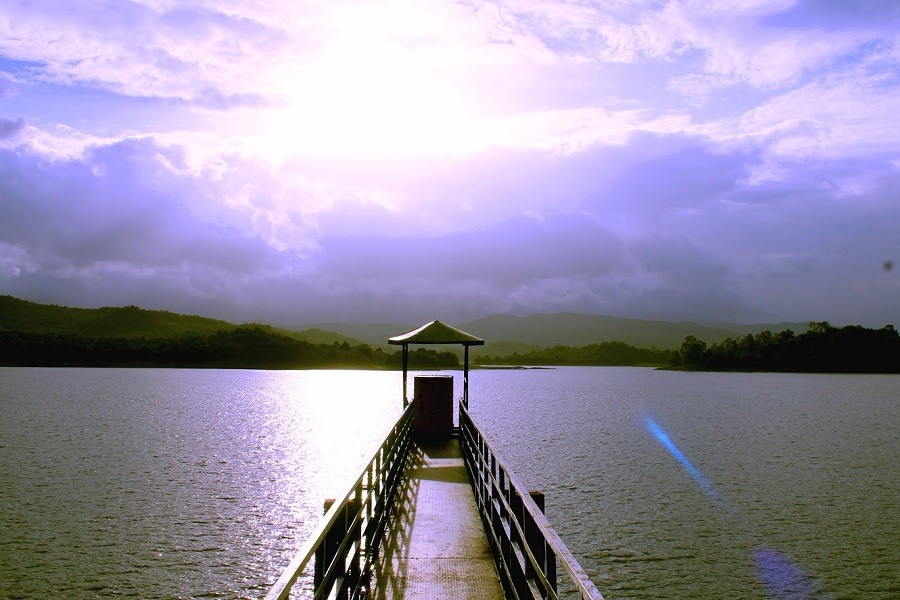 Chikmagalur is famous for its placid lakes amidst the foggy hills. Hirekolale Lake and Ayyanakere Lake are the two prevalent manmade lakes in Chikmagalur. Ayyanakere Lake is an ancient lake situated at the eastern base of Baba Budangiri hills. This is the biggest lake in Chikmagalur district and the second largest lake in Karnataka. Also called as Dodda Magoda Kere, it is one of the prime tourist places in Chikmagalur. This widespread lake was built to supply water for agriculture in the region.
---
Pleasant Weather
Chikmagalur is situated in the Malnad region of Karnataka at the foothills of the Western Ghats. Being a hill station, Chikmagalur has pleasant climate throughout the year but the best time to visit the place is from the months of September till March. The summer season in Chikmagalur begins from March and lasts till May. Though, during summers the town temperature goes up but still the maximum temperature remains under 35°C. Monsoon brings heavy rainfall at Chikmagalur which lasts from June to September. Heavy rains in monsoon makes this hill station more inviting with lush greenery and cascading waterfalls. Winter, spans from December to February, is suitable time for tourists with peasant climate.
Santhi is an avid traveler and primary contributor to the blogs at Trawell.in. She has explored most of the states in India and gained vast knowledge on tourist destinations in India and abroad. She also contributes content to other travel websites.