When one thinks of short weekend getaways close to Bangalore, the beautiful trekking trails around Bangalore are the first ones to strike. If you move further, you can explore several beautiful rolling hill resorts on different directions of Bangalore City. Though there are several majestic summer getaways, here are the 10 best hill stations around Bangalore within 300 km order by their proximity to the city.
Watch Video - Weekend Getaways near Bangalore
Horsley Hills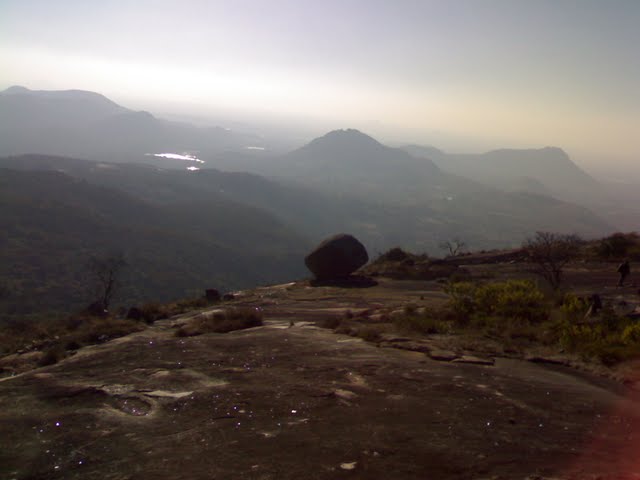 Horsley Hills is a famous Hill Station in Chittoor district of Andhra Pradesh. Situated at an altitude of 1265 meters, Horsley Hills is an exciting place to visit in Andhra Paradesh. The old name of Horsley Hills was Yenugu Mallamma Konda. According to the legend there used to be a little girl named Mallamma who was taken care by Elephants. Later the place is named after W.D. Horsley, the Collector of Cuddapah district. He visited this place and was impressed by the beauty of the hills and chose this spot for his summer residence. It is one of the ideal weekend getaways from Bangalore.
The major tourist places around Horsley hills are Lake Gangotri, View Point, Gali Bandalu, Environmental Park and the Horsley Hills Museum. The peak season is from February to May. Accommodation is available at Harita AP tourism resort. Other smaller private guest houses are also available around this. It usually takes one day to visit the places in Horsley Hills.
Distance from Bangalore: 156 Kms
Book Here: Car Rentals in Bangalore
---
Yelagiri Hills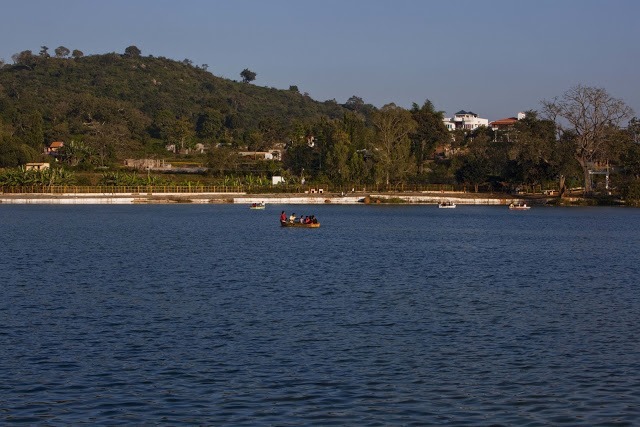 Yelagiri is a hill region in Vellore district of Tamil Nadu, located in between the towns of Vaniyambadi and Jolarpettai. This is the best hill station close to Bangalore & Chennai. Yelagiri is a cluster of 14 hamlets lie between four mountains spread over an area of 30 sq km having an altitude of 3500 ft. The main town of Yelagiri Hills is Athanavur, which comprises a winding road through the hills with isolated villages. The Whole of Yelagiri was once the private property of the Yelagiri Zamindar Family.
The highest point in Yelagiri is the Swamimalai Hill, standing tall at 4,338 ft with spectacular views. The hill provides a good number of trekking trails through thick reserved forests. There are other trekking options that include smaller peaks like Javadi Hills and Palamathi Hills. The Punganur Lake is a manmade lake and one of the popular attractions of the region. Paragliding is another sport that's drawing visitors. The Velavan Temple, Jalagamparai Waterfalls and Nature Park are the other attractions here. Yelagiri is considered as one of the cheapest summer getaways in India and one of the best places to visit near Chennai.
Distance from Bangalore: 168 Kms
---
Most Popular Tours
---
Yercaud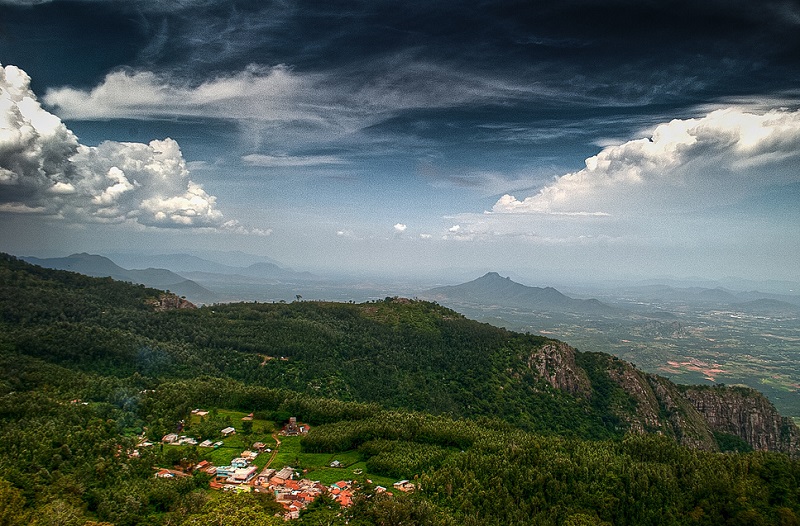 Yercaud is a beautiful hill station in Salem district of Tamil Nadu. It is located in the Shevaroy range of hills in the Eastern Ghats at an altitude of 1515 m (4920 ft). Yercaud town got its name from the Yercaud Lake located at its center. In Tamil, Yeri means lake and Kaadu means forest. Sir Thomas Munroe, erstwhile governor of Madras Presidency in 1842 developed this place. The Tea plantation has been introduced in 1840s by Dr.Wallich on the property of G.F.Fischer. This is also one of the popular 2 day trip near Bangalore. and also the most popular attraction you must include in Tamilnadu tour packages.
Emerald Lake, Anna Park, Lady's Seat, Shevaroy Temple, Small Lake, Bear's Point, Pagoda Point, Killiyur Falls and Botanical Garden are among the must include places in your Yercaud Tour Packages. Yercaud is a picturesque hill stations on the Eastern Ghats and trekking here can be one of the most pleasurable experiences. The highest point in Yercaud is the Servarayan temple, which is situated at a height of 5326 feet. Summer Festival celebrated in Yercaud in the month of May is a special attraction. This festival is marked by a 7-day exhibition of flowers, dog shows, boating races and a village fair.
Distance from Bangalore: 232 Kms
---
Chikmagalur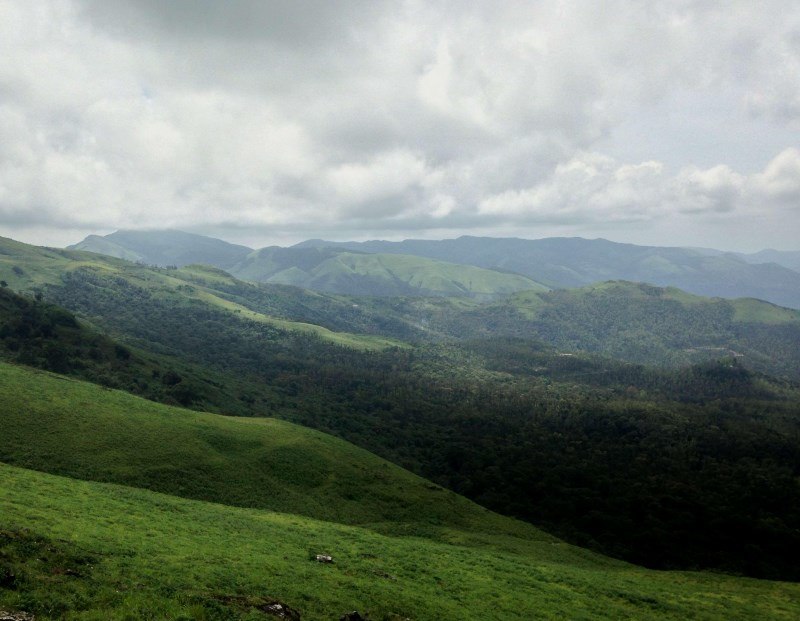 Chikkamagaluru (also known as Chikmagalur) lies at an altitude of 3,400 feet at the foothills of Mulliyangiri range in the south-western part of Karnataka. The Western Ghats start from this area. The Yagachi River is originated from the surrounding hills. Chikmagalur is famous for its serene environment, lush green forests and tall mountains. Chikmagalur literally means The Land of the Younger Daughter. Chikmagalur is one of the popular summer destinations in Karnataka and also one of the best tourist places in Karnataka.
Chikkamagaluru is also famous for coffee and is known as the coffee land of Karnataka. It is the place where coffee was cultivated for the first time in India. It was Baba Budan, a Muslim saint who brought coffee seeds from Yemen in 1670. Later, when the Europeans came to India, they took over the plantations and started trading of coffee and tea. Hirekolale Lake, Mahatma Gandhi Park, Amruthapura, Baba Budangiri, Mulliyangiri, Ayyanakere Lake, Belavadi, Bhadra Wildlife Sanctuary, Kemmangundi and Manikyadhara Falls are the important tourist places and among the must include places in your Chikmagalur tour packages.
Distance from Bangalore: 240 Kms
Also Read: 4 Reasons to visit Chikmagalur in Monsoon
---
Kemmanagundi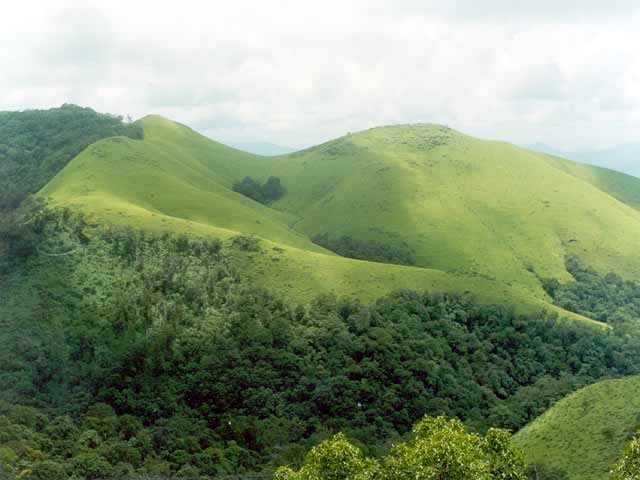 At an altitude of 1434 m, Kemmangundi is a beautiful and picturesque hill station, situated on the Baba Budan range. Kemmangundi is also popularly known by the name of KR Hills, named after the Mysore King Krishnaraja Wodeyar IV. Mesmerized by the beauty of the place, he made Kemmangundi as his summer retreat. He later donated this resort to the Government of Karnataka. The Horticultural Department of Karnataka now develops and maintains the resort and its surroundings. The department grows a lot of ornamental plants here. Now, Kemmangundi can be ranked one among the major places in Karnataka Tourism.
The main attractions of Kemmangundi are Raj Bhavan, Z point, Rock garden, Hebbe Falls, Kalhattagiri Falls, Baba Budangiri and Bhadra Tiger Reserve. The sunset view from the Raj Bhavan is a photographer's delight. Kemmangundi is popular among tourists for trekking routes, mountain trails and other adventure activities. Shanti Falls and Hebbe Falls are the two famous waterfalls located here that offer trekking opportunities. The best time to visit the destination is from September to May; avoid visiting during the monsoons.
Distance from Bangalore: 247 Kms
---
Sulthan Bathery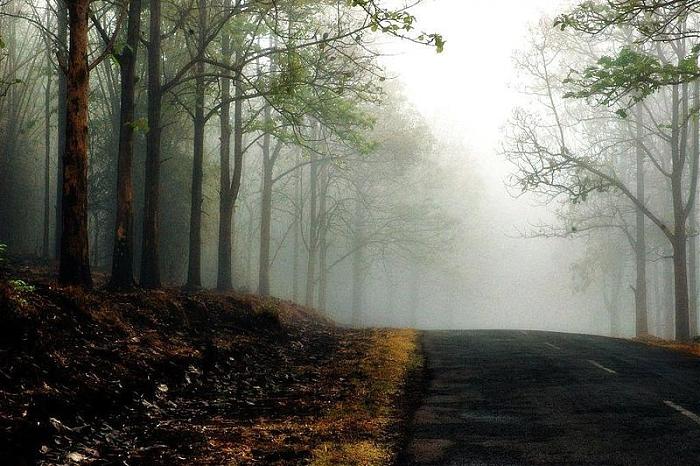 Sulthan Bathery is the second largest town in Wayanad district (after Kalpetta). At an altitude of 930 meters, it is also a cute hill resort and transportation hub. It derives its present name from Tipu Sultan of Mysore who captured the Jain temple here and used it as his battery in the 18th century, hence the name Sultan's Battery. Later, came to be known as Sulthan Bathery, its Malayalam version of the name. Before the conquest by Tipu Sulthan, Sulthan Bathery was known as Ganapathivattam. The famous Panamarram Fort here played an important role during the Pazhassi Rebellion. Sulthan Bathery is one of the top attractions you must include in Wayanad packages.
The climate is pleasant throughout the year. The town is the centre of tourism in Wayanad district and it can be ranked as one of the top places in Kerala Tourism.
Distance from Bangalore: 251 Kms
---
Coorg (Madikeri)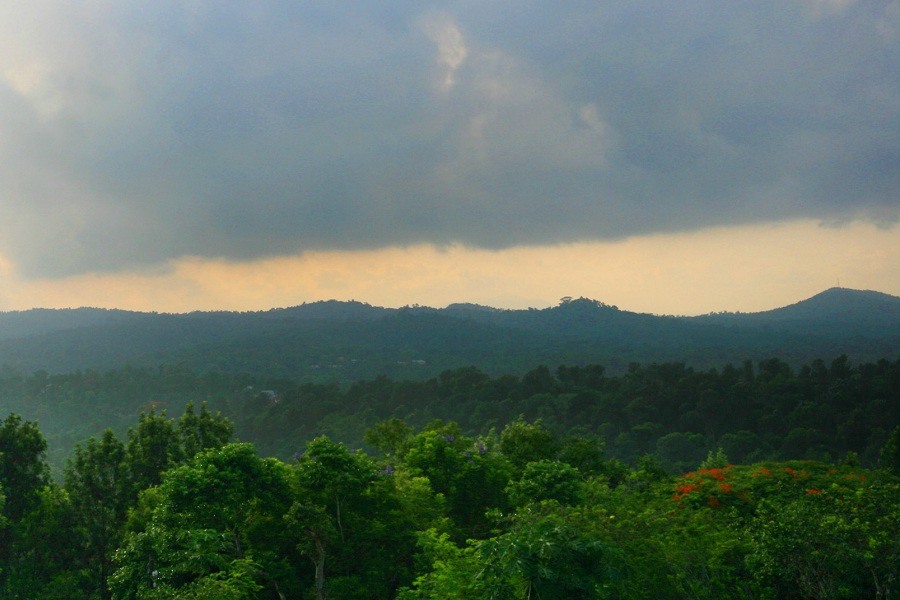 Coorg or Kodagu is a district in Karnataka and Madikeri is the district headquarters. At an altitude of 1525 meters on Western Ghats, it is also known as the Scotland of India. Coorg is one of the most famous hill stations in Karnataka and also one of the top attractions you must include in South India holiday packages. Coorg was under the Gangas rule during 9th and 10th centuries and Cholas in the 11th century followed by Hoysalas. Later Coorg was relatively independent under Haleri Rajas until British occupied the region in 1834. Coorg was a separate state before its merger with Karnataka in the year 1956.
Coorg is the largest producer of Coffee in India and also one of the top tourist places in Karnataka. Also, it is one of the places with highest rainfall in India. Places like Raja's seat, Abbey Falls, Iruppu Falls, Omkareshwara Temple, Golden Temple at Bylakuppe, Talakaveri and Dubare, Mallali Falls are the major attractions in Coorg that are visited as part of Coorg 2 day trip and Coorg 3 day tour. The famous Cauvery River is originated in the hills of Coorg at Talacauvery. It has three wildlife sanctuaries – the Talacauvery, Pushpagiri and Brahmagiri Sanctuaries, and one national park, the Nagarhole National Park. Coorg is also famous for trekking activities with peaks like Thandiyandamol, Brahmagiri and Pushpagiri. Elephant rides at Dubare Elephant camp and white water rafting in Upper Barapole River are other interesting things to do in Madikeri.
Distance from Bangalore: 265 Kms
Also Read: 5 Unique Experiences in Coorg
---
Ooty
Ooty is one of the most popular hill stations in India. Also known as Udhagamandalam, Ooty is often referred to as 'Queen of hill stations'. situated at an altitude of 7,440 feet (2,240 meters), it is the capital of Nilgiris district in the state of Tamilnadu. Ooty served as the summer capital of the Madras Presidency and other small kingdoms, much visited by British during the colonial days. Its stunning beauty and splendid green deep valleys inspired the British to name it Queen of Hill Stations.
Apart from pleasant weather, Ooty is home for several tourist destinations like Ooty Lake, Botanical Garden, Rose Garden, Wenlock Downs, Pine Forest, Doddabetta Peak, Emerald Lake, Pykara Dam, Pykara Falls, Avalanche Lake & Sanctuary, etc. The toy train, known as Nilgiri Mountain Railway that runs from Mettupalayam to Ooty is a UNESCO World Heritage Site and a must be experienced as part of Ooty tour packages. The sanctuaries of Mudumalai and Bandipur provide ample opportunity to explore the wildlife of Western Ghats. The annual Tea and Tourism Festival (Jan) and Summer Festival (May) attract crowds in huge numbers. Ooty is easily accessible by public transportation from Coimbatore, Mysore & Bangalore.
Distance from Bangalore: 265 Kms
Must Read: 11 Most Romantic Honeymoon Destinations in India
---
Kalpetta (Wayanad)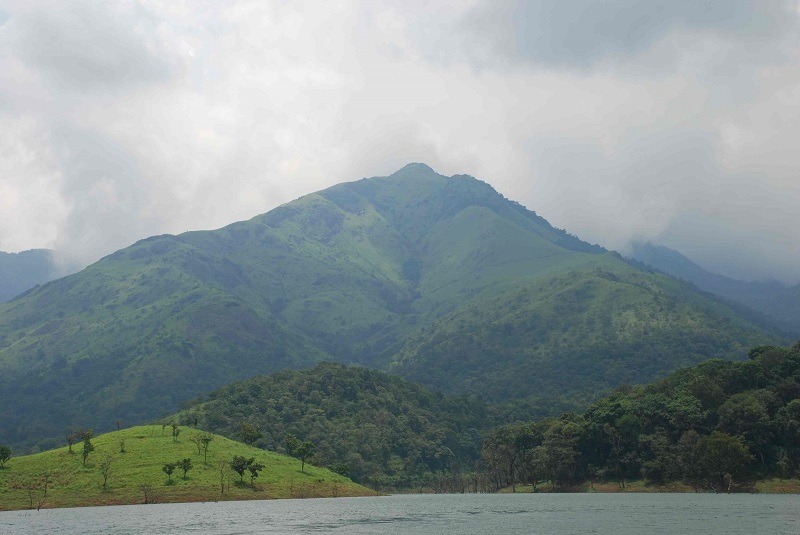 Wayanad is a district in Kerala formed in 1980 by carving out areas from Kozhikode and Kannur districts. Kalpetta is the headquarters of the Wayanad district and also the biggest town in the district. It is a picturesque plateau situated at an altitude ranging between 700 to 2100 meters nested among the mountains of the Western Ghats on the borders of Tamil Nadu and Karnataka States. Wayanad has a rich history and the hills of Wayanad have several evidences of the New Stone Age civilization. It is one of the cheapest hill stations in India and also one of the top places to visit as part of Kerala tour.
Wayanad has a pleasant weather throughout the year and is one of the popular Kerala Touist Places. It has several Waterfalls (Meenmutty Falls, Soochipara Falls, Kanthampara Falls), Dams / Lakes (Pookote Lake, Banasura sagar dam, Karappuzha Dam), Wildlife Sanctuaries (famous Wayanad WLS), Peaks / Trekking Destinations (Brahmagiri / Pakshipathalam, Chembra Peak), Hill Stations (like Lakkidi) and several Pilgrimage centers (like Thirunelly Temple). Edakkal Caves is one of the prime places of sightseeing in Wayanad. Sulthan Bathery and Mananthavady are the largest towns in Wayanad after Kalpetta and these three towns are the base stations to visit different parts of the Wayanad district as part of Wayand 2 day trip.
Distance from Bangalore: 273 Kms
Must Read: 14 Most Romantic Places to visit on Valentine's Day
---
Coonoor
Coonoor is a beautiful hill station and known for its production of Nilgiri tea. At an altitude of 6,000 feet above sea level, Coonoor provides the travelers with the panoramic view of the lush green Nilgiri hills, with its ravines, valleys and waterfalls. The major attraction of Coonoor is Sim's Park, a well-maintained Botanical Garden that houses several varieties of plants found missing in the other Hill Stations. Viewpoints and picnic spots around Coonoor include Lambs Rock, Dolphins Nose, Law's fall, St. Catherine Falls, etc. It is one of the top destinations for summer vacation in Tamilnadu.
Coonoor is an ideal base for a number of trekking expeditions leading into the Nilgiris. One of the popular trekking trails is to Lamb's Rock that is 9 km from Coonoor. Lamb's Rock overlooks the Coimbatore plains, providing a spectacular view of the tea and coffee plantations. A little ahead of Lamb's Rock is located the Lady Canning's Seat that offers a panoramic view of the Nilgiris. Coonoor started attracting more tourists these days due to buzzing over urbanization of Ooty. A major fruit and vegetable festival is held in the month of May at the Sim's Park which draws a major crowd.
Distance from Bangalore: 286 Kms
---
REFERENCE:
---
Most Popular Tours
---
Comments
comments