Considered as the Month of Love, February is the most romantic of all months with chilling winter on its way out and scorching summer still quite far. Also, February is the time when bleak winter magically blossoms into a splendid spring. From art fairs to music-and-dance festivals, this is also the month for culture lovers. If you happen to be planning a romantic honeymoon or a family trip in the month of February, India has many destinations which promise you to prove completely ideal for the purpose. So, surprise your dear ones by taking them to these best places to visit in February where you can enjoy the mesmerizing landscape, gushing waterfalls, amazing wildlife, sparkling beaches, adventure sports and cultural fiestas as part of our India Tour Packages.
Check & pick one or more of these destinations in the list of top places to visit in February in India here to enjoy the wonders of nature and make your experience more memorable.
Jaisalmer, Rajasthan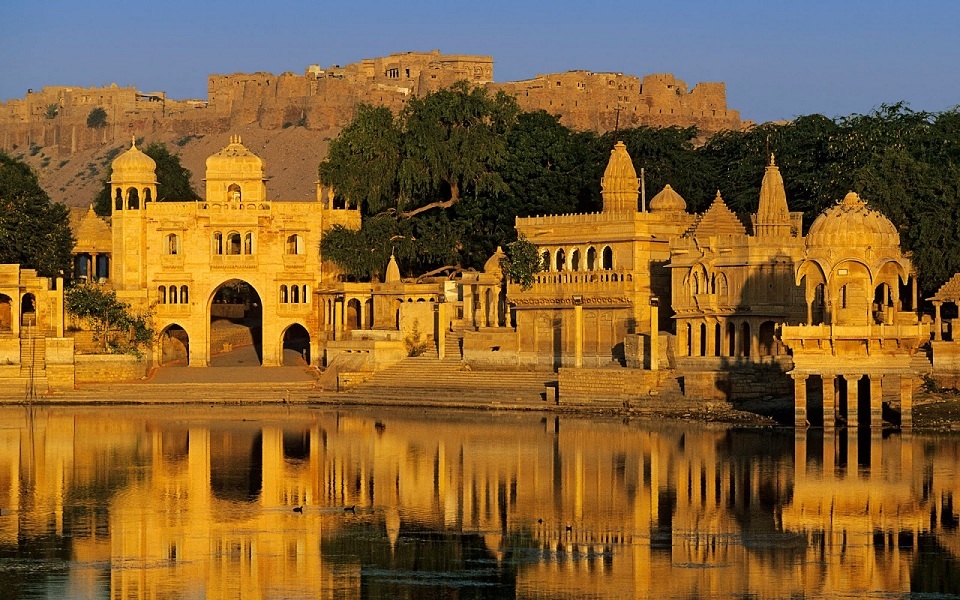 Lies in the heart of Thar Desert, Jaisalmer, among the most popular Rajasthan Tourist Places, is one of the best places to visit in February in India as it is reckoned to be the hottest places in India and therefore visiting it in summer season is a hard task. Nicknamed as the 'Golden City of India', Jaisalmer is a destination blessed with a fairy tale setting in the form of magnificent forts, havelis, palaces, and temples. Jaisalmer Fort or Sonar Quila, Nathmalji ki Haveli, Salim Singh ki Haveli, Patwon ki Haveli, Khuri Sand Dunes, Sam Sand Dunes, and Kuldhara are some of the popular Jaisalmer tourist places. February is the most ideal time to visit Jaisalmer, as the city hosts the Desert Festival at this time, when one can experience the rich culture, explore the vast dunes of desert on a camel back and absorb the ambiance of this sandstone city as part of Jaisalmer Tour Packages.
---
Goa
You do not need a reason or season to visit Goa as the beach capital of India has its own charm in every season. With pleasant weather, less crowds and affordable prices, Goa is the most romantic of all destinations visited in February where visitors can enjoy the crystal-blue sea amidst lush green mountains, sparking white sands and gently swaying palm groves. Apart from Goa Beaches, there are lots of attractions like forts, churches, river cruises and temples to explore during your Goa Tour.  Another advantage for visiting Goa in February would be the celebration of Goa Carnival, an annual traditional fair features a great deal of dance, music, entertainment and short plays and is one of the most awaited events of the state.
Also Read: 7 Unique Local Drinks to Taste in Goa
---
Most Popular Holiday Packages
---
Shimla, Himachal Pradesh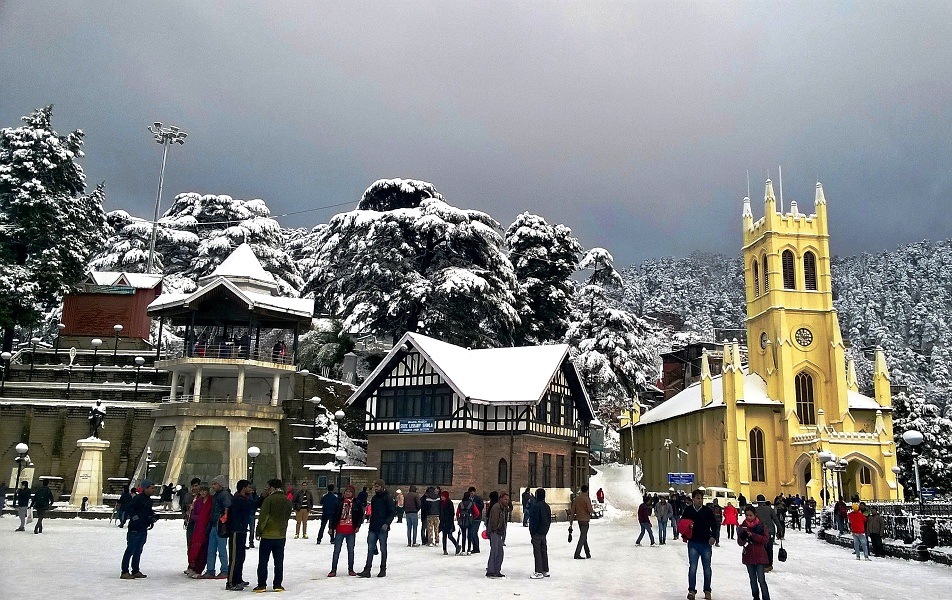 Winter holidays in India remain incomplete without a visit to Shimla, one of the most popular hill stations in India. With its colonial architecture, breathtaking landscape and rejuvenating views of lofty snow-clad Himalayas, Shimla, an all-time favorite holiday destination for many travellers, is one of the top Indian destinations to visit in February as it is the last month of winter when you can witness the surreal beauty of Shimla under the blanket of snow. A Shimla Tour in February is popular among honeymooners and snow lovers mainly due to chilly weather and less crowds. The Ridge, Mall Road, Vice Regal Lodge, Christ Church, Annandale, Chadwick Falls, and Toy Train are some of the best Shimla Tourist Places. One can also visit ski resorts of Kufri and Narkanda during this time.
Also Read: Best Weekend getaways near Delhi
---
Golden Triangle (Delhi, Agra & Jaipur) 
Officially the last winter month, February is perfect for a trip to the India's Golden Triangle as this is the best time to bask in the sun, which will soon become a fireball in the succeeding months. Comprising Delhi, Agra and Jaipur, Golden Triangle Tour is the most popular tourist circuit in India and among the most sought after honeymoon packages in India. The trip usually starts from Delhi moving south to the site of Taj Mahal at Agra, then west, to the desert landscapes of Rajasthan. The India Gate, Red Fort, Jama Masjid, Chandni Chowk, Qutub Minar, Akshardham Temple, Lotus Temple, Taj Mahal, Agra Fort, Amber fort, City Palace, Jantar Mantar, Hawa Mahal, and many more are worth seeing as part of Golden Triangle Tour Packages. February is also the time to attend some significant events like Udyanotsav, the Surajkund Crafts Mela (Faridabad) in Delhi and Taj Mahotsav in Agra.
---
Auli, Uttarakhand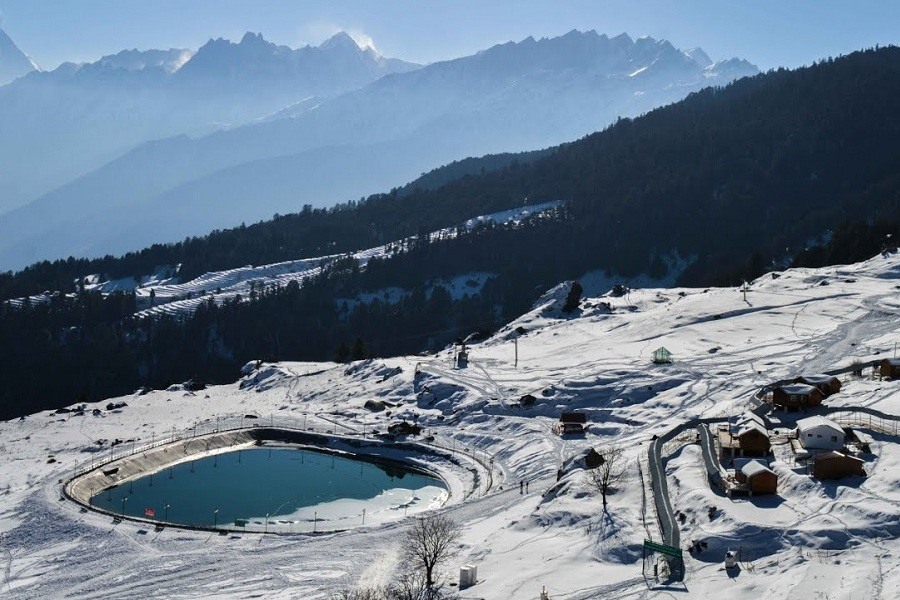 February is the ideal time for adventure lovers who want to visit Auli in Uttarakhand as this is the time when this tiny hill town and its surrounding mountains covered with blankets of snow. With 2500 to 3000 m high tantalizing slopes dotted with skiing resorts, Auli is one of the popular destinations for skiing in India and among the best hill stations near Delhi for a weekend trip. Being the venue for Skiing Festival since 1986, Auli snow fields up to 5 feet of snow, attracts snow lovers, and adventure lovers from all over the world during February.  Besides, this snowy paradise makes for the perfect view along with snowcapped peaks of Himalayas like Trishul, Nanda Devi etc. Gurso Bugyal, Auli Lake, Chattrakund, Bhavishya Badri Temple, Tapovan and Joshimath are some of the interesting places to visit in Auli as part of Uttarakhand Packages.
Must Read: Snowfall in India: 15 Best Snow Places to Visit This Year
---
Andaman Islands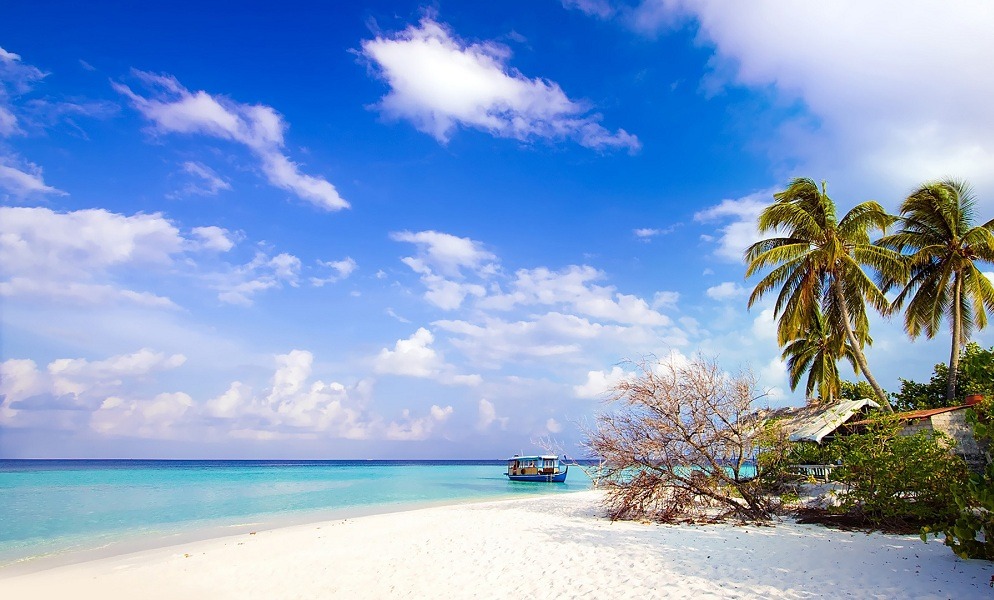 Located far away from mainland India, the Andaman & Nicobar Islands are a tropical island paradise escapade in February in India. With its azure waters, exotic beaches, secluded islands, evergreen tropical rain forests, vibrant flora and fauna, Andamans is among the most trending honeymoon destinations in India. February is considered to be one of the best times to visit Andamans, as the weather is favorable and it facilitates most of the water sports activities, mainly snorkeling and scuba diving. Havelock Island, Radhanagar Beach, Cellular Jail, Ross Island, Neil Island, and Mahatma Gandhi Marine National Park are the top places to visit in Andamans. Besides sightseeing, scuba diving, snorkeling, sea walk, wind-surfing and water scooter are the top things to do in Andamans as part of Andaman Tour Packages.
---
Udaipur, Rajasthan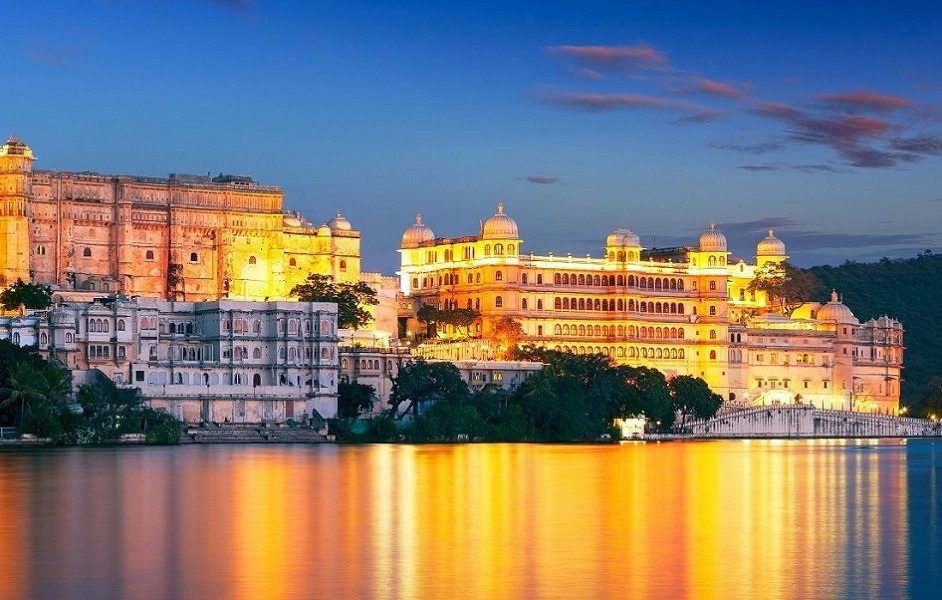 Set amid the breathtaking Aravallis, Udaipur is a beautiful city dotted with ancient temples, beautiful lakes and alluring palaces. Referred to as the City of Lakes, Udaipur is among the most popular heritage sites in India and one of the romantic places to visit in India as part of Rajasthan Tour. With the mild temperature and blooming poppy flowers everywhere, a trip to this historical Mewar capital in February would be a memorable one as it is the time to stick closer to the Aravalli hill regions, by enjoying horse riding, camping and other breathtaking activities. City Palace, Lake Pichola, Monsoon Palace, Bagore Ki Haveli, Jagdish Temple, Eklingji Temple, Saheliyon Ki Bari and Kumbalgadh Fort are the top Udaipur Tourist Places as part of Udaipur Tour Packages.
---
Gulmarg, Jammu & Kashmir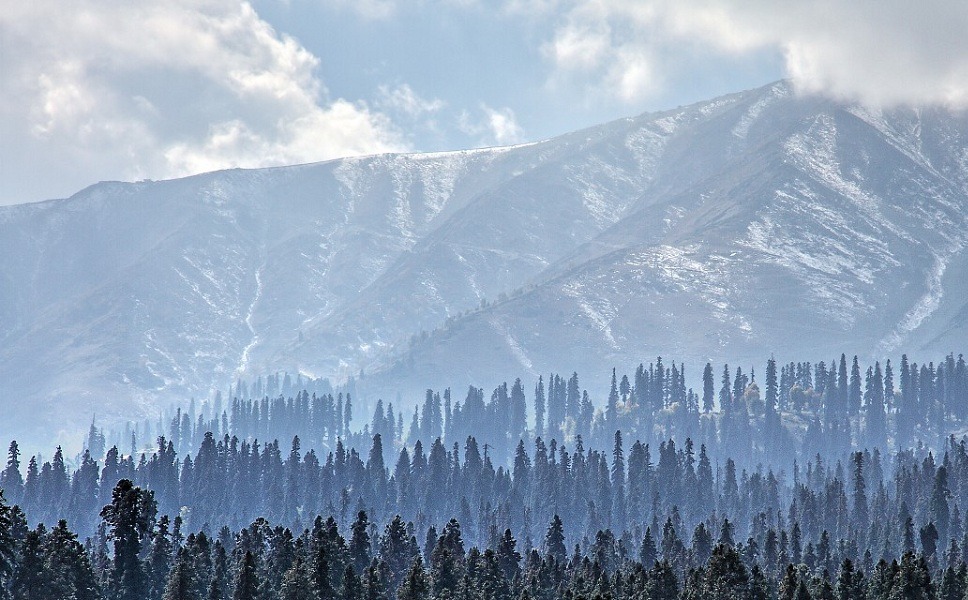 No better place in India to witness snow fall in February than Gulmarg, the picturesque hill station of Jammu & Kashmir. Snowcapped mountains, freezing winds and panoramic views of snow covered plains make Gulmarg one of the top snow places to visit in India and among the sought after destinations in India that can be visited as part of honeymoon packages. Famously known as the 'Meadow of Flower's,  it also attracts skiing enthusiasts throughout the world as it is being one of the best skiing destinations in India as well as in Southeast Asia. A trip to Gulmarg is incomplete without taking a breathtaking Gondola Ride, world's highest cable car.
---
Mumbai, Maharashtra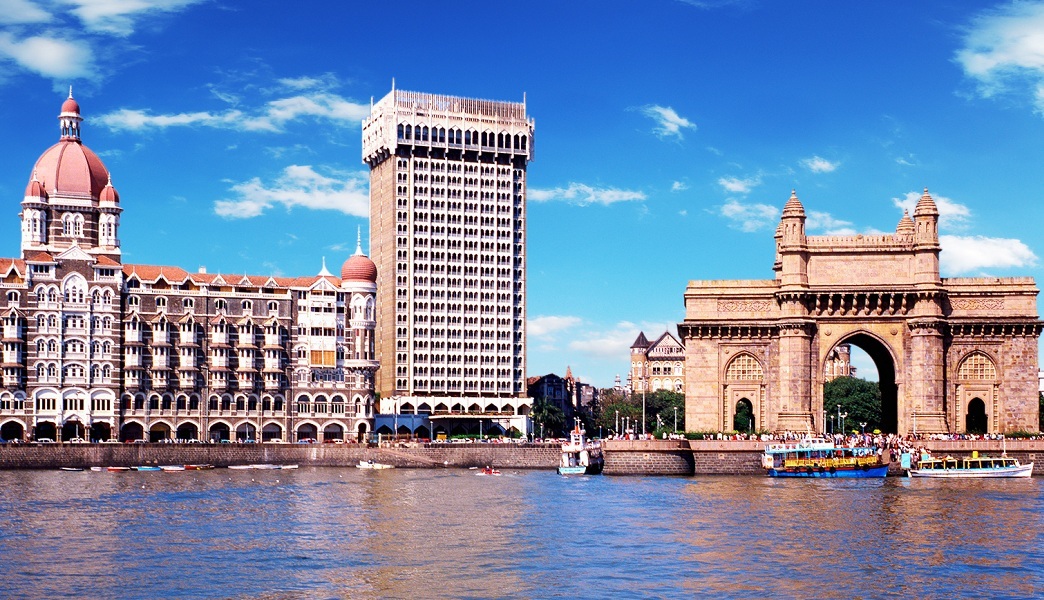 Despite of heavy traffic, Mumbai is the kind of tourist destination that is always at the prime beauty. Often called as the entertainment capital and India's financial powerhouse, the Maharashtra capital city is a good choice for the people who want to plan holiday in February as it has pleasant weather and less tourist crowds. Gateway of India, Chhatrapati Shivaji Terminus (Victoria Terminus), Elephanta Caves, Kanheri Caves, Haji Ali Dargah, Siddivinayaka Temple, Juhu Beach, Marine Drive, Babulnath Temple and Mount Mary Church are some of the popular Mumbai places to visit. To add the cherry on the top, one can also attend some art festivals and events in February like Khala Ghoda Arts Festival and India Derby as part of Mumbai Tour Packages.
Book Here: Car Rentals in Mumbai
---
Khajuraho, Madhya Pradesh
Another destination of February where you can enjoy the pleasing climate along with marvellous artwork of Indian temples is Khajuraho, Madhya Pradesh. Known for its nagara-style architecture and erotic sculptures, the temples in Khajuraho is one of the most popular heritage sites in India and is considered to be one of the seven wonders of India. The temples of Chausath Yogini, Brahma, Lalgun Mahadev, Matangeshwar, Varaha, Lakshman, Parshwanath, Chaturbhuja, Ghantai, Vishwanath, Devi Jagdambi, Chitragupta, Kandriya Mahadevi, Vaman, Adinath and Duladev are the top places to visit in Khajuraho. Not only the amazing weather will allow you to spend more time exploring the incredibly sculptured temples but February is the time when the famed week long Khajuraho Dance Festival also takes place. Held with the backdrop of brilliantly-lit temples, this festival makes Khajuraho one of the coveted destinations for a honeymoon in the month of February.
---
Alleppey, Kerala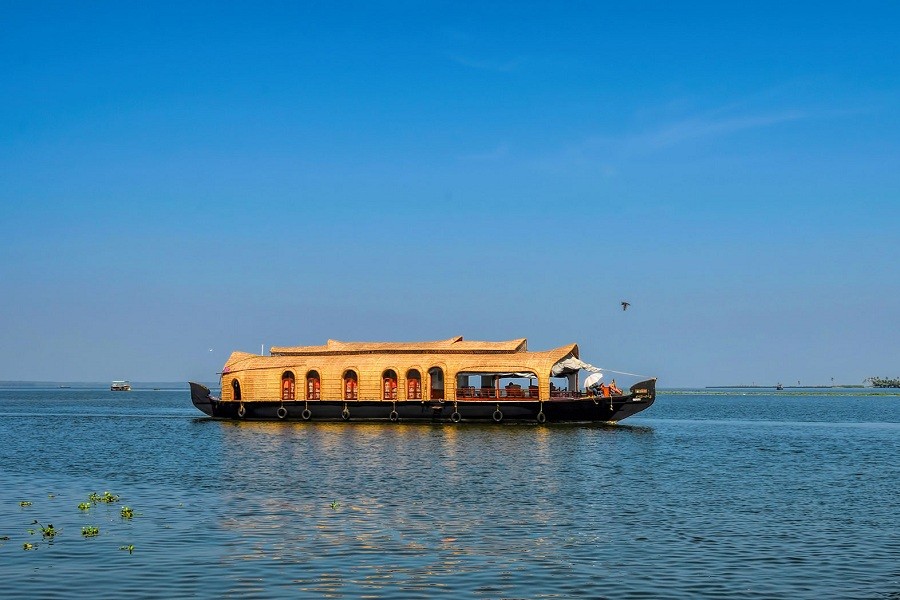 Known for its scenic beaches, stunning backwaters, serene temples and traditional house boats, Alleppey is one of the most famous backwater destinations in Kerala. With the beginning of February, the weather will be pleasingly warm which is suitable to explore the various waterways in a leisurely way and enjoy the scenic beauty in and around Alleppey. A houseboat cruise in the backwaters of Alappuzha is a delightful experience as part of Kerala Holiday Packages. If you are looking for Ayurveda treatments, then February is suitable time as it is the last month of Ayurveda season and will commence again from October, only.
Also See: 32 Best Alappuzha Tour Packages
---
Kaziranga National Park, Assam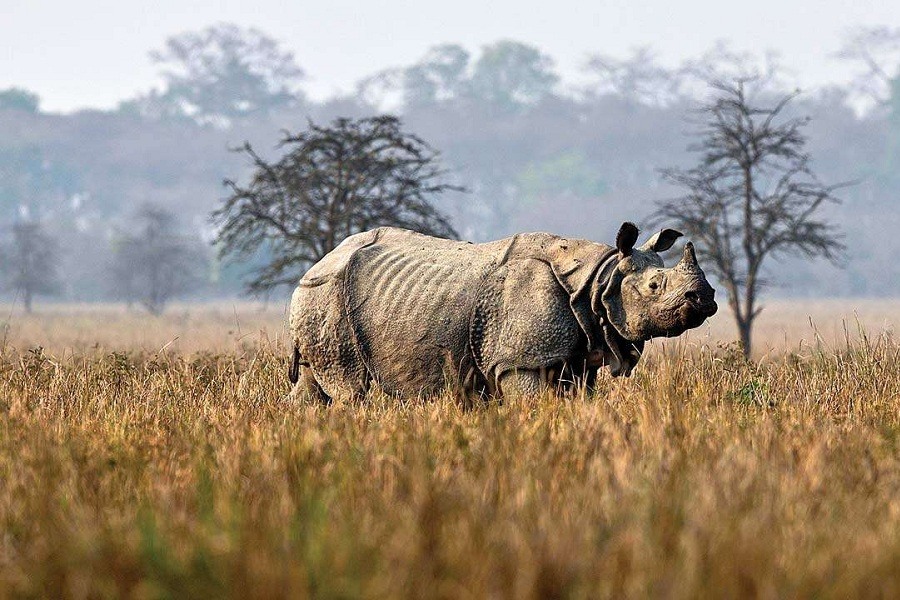 Known to be one of the last abodes of the Indian One-Horned Rhinoceros, Kaziranga National Park is an UNESCO World Heritage site located on the banks of mighty Brahmaputra River in Assam. Kaziranga is one of the most visited attractions in Assam and also one of the popular wildlife sanctuaries in India. A haven for wildlife photographers, the sanctuary is home to two-thirds of the world's great one-horned rhinoceros population along with elephants, wild buffalo, swamp deer, hog deer, barking deer, sambar, pythons, civet cat, wild boar and tigers. Though the sanctuary is open from November to April, February is the best time to plan your trip to Kaziranga as the weather is perfect and is also the time to celebrate the week-long Kaziranga Elephant Festival.
---
Konark
Travel to Odisha this February to admire the architectural grandeur of the historical Sun Temple of Konark. Built during the reign of Narasimhadeva-I, Konark Temple is one of most popular tourist destinations in Odisha and one among the top World Heritage Sites in India. Dedicated to the Sun God, the temple is also known as Black Pagoda as it was built with black granite in the shape of a chariot that is pulled by seven horses on 24 wheels, carrying the sun god to the heavens. Konark Beach, Ramachandi Temple, Astranga Beach, Varahi Devi Temple at Chaurasi and Maa Mangala Devi Temple at Kakatapur are some of the popular places to visit in Konark. The Konark Dance festival is also held in February, making it one of the most romantic and incredible destinations one could find in this month.  Usually, Konark can be visited as a day trip as part of Puri tour packages.
---
Pondicherry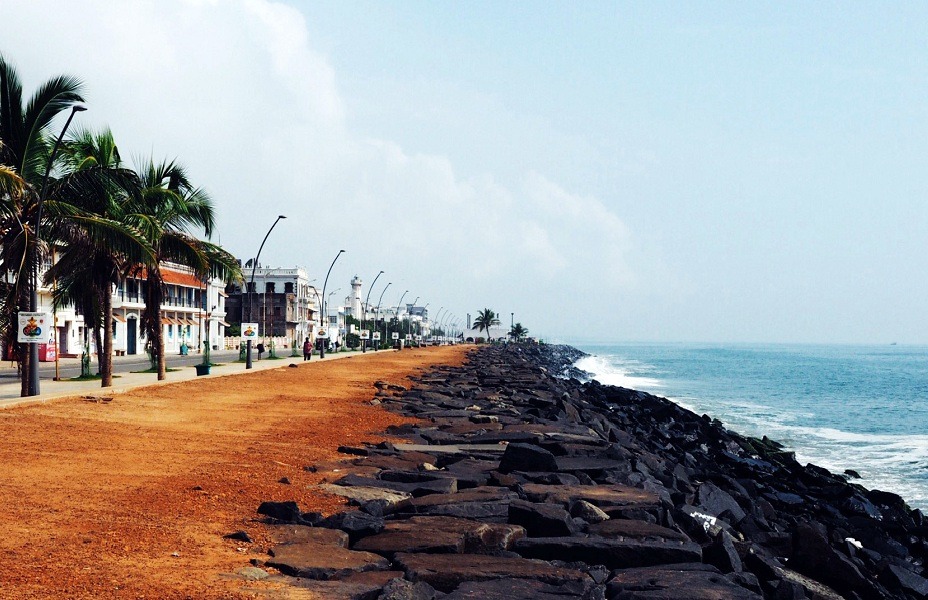 Along the Coromandel Coast of Bay of Bengal, Pondicherry or Puducherry is an ultimate destination for the ones looking for a peaceful holiday in February in India. Famously referred to as the French Riviera of the East, this coastal town has a beautiful amalgamation of modern heritage, spiritual culture and thrilling adventure, which can be rejoiced in the pleasing winter months, particularly in the month of February when the summers yet to start. One can explore Aurobindo Ashram, spend some peaceful time on Paradise Beach, savor the charm of a bygone era and relish the dining, drinks, watersports and adventures under the favorable weather conditions as part of Pondicherry Tour Packages from Chennai. Other excitements of the month of February in Pondicherry include the widely celebrated festival of Maasi Magam.
Also Read: 26 Must Visit Places near Chennai
Santhi is an avid traveler and primary contributor to the blogs at Trawell.in. She has explored most of the states in India and gained vast knowledge on tourist destinations in India and abroad. She also contributes content to other travel websites.