NAGARJUNA SAGAR | TOURIST PLACES TO VISIT & TRAVEL GUIDE TO NAGARJUNA SAGAR

Backwaters |

Nature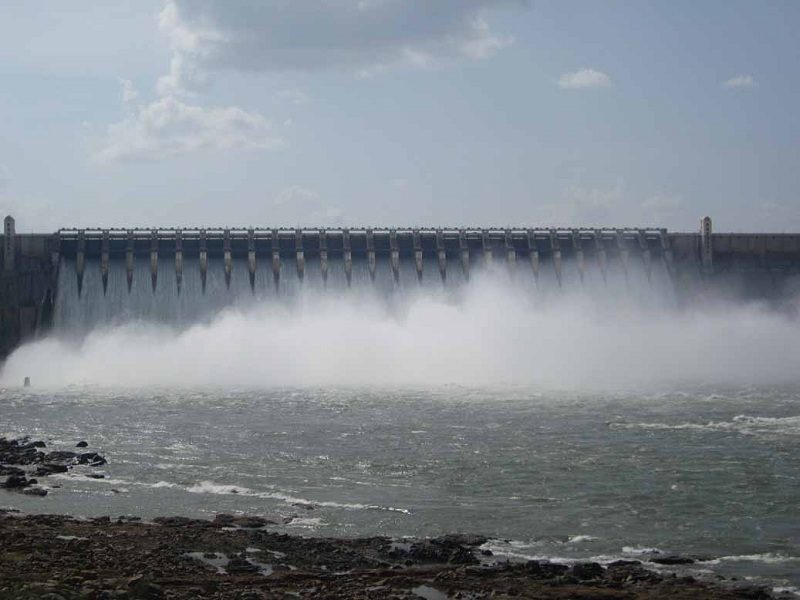 Ideal Trip Duration:
Full Day

Nearest City to Nagarjuna Sagar:
Hyderabad (166 Kms)

Best Time to Visit Nagarjuna Sagar:
September to January

Peak Season:
September to October
At a distance of 166 km from Hyderabad, 83 km from Nalgonda, 149 km from Guntur, 551 km from Vizag & 190 km from Vijayawada, Nagarjuna Sagar (or Nagarjuna Sagar), located in Nalgonda district of Telangana, is one of the most prominent Buddhist centers in India and also one of the top Tourist places in Telangana. Nagarjuna Sagar is one of the most popular tourist places to visit near Hyderabad and one of the best weekend getaways from Hyderabad city. It is also well known for Nagarjuna Sagar Dam, one of the largest dams in India.

Known in ancient days as Vijayapuri, meaning 'The city of victory', Nagarjuna Sagar takes its present name from Nagarjuna, one of the most revered Buddhist monks lived in 2nd century AD. It is also a place of immense archaeological significance & excavations revealed this place as a center for the propagation of Buddhist teachings in South India during 3rd century AD. It was ruled by the Sathavahanas and subsequently by the Ikshvaku rulers during ancient times.

One of the early river valley civilizations took birth here. Enthused by the peaceful environs of this place, Buddhists made this land a great hub of learning, setting up one of the four major Viharas here. Further down in history, one of the first Hindu kingdoms of South India, Ikshvakus made this city their capital. Today known as Nagarjuna Sagar, this holy land now boasts one of the world's tallest dams.

Nagarjuna Sagar Dam, Nagarjuna Sagar Wildlife Sanctuary, Nagarjuna Konda Museum, Ethipothala Waterfall are the famous attractions of this place. Nagarjuna Sagar Dam, built on River Krishna between the states of Telangana and Andhra Pradesh was completed in 1966. It has a height of 124 m and a length of over 1450 m with 26 crest gates. The lake created by the dam is the third largest manmade lake in the world. There is a viewpoint at a distance of 4 km from the dam that offers a panoramic view of the amazing landscape. The dam serves the irrigation needs of the region and is also a source of hydro-electricity. Nagarjuna Konda, where the ancient Buddhist excavations are found is in middle of the waters of Nagarjuna Sagar and can be reached by a boat. Steam boat rides are available to the dam where the turbines can be seen in action.

Nagarjuna Sagar has some medium to budget accommodation options available. Telangana Tourism operates a wonderful cottage on the banks of Sagar Lake, called Vijaya Vihar.

Hyderabad airport is the nearest airport, about 153 km away. The nearest railway stations are at Macherla (23 km) and Nalgonda (83 km). Macherla has trains from Guntur, Nadikudi, Vijayawada and Bhimavaram while Nalgonda lies on Secunderabad-Guntur line and connected with Chennai, Vizag, Tirupati, Vijayawada, Kochi, Coimbatore, etc. Regular buses connect Nagarjuna Sagar with cities like Hyderabad, Warangal, Guntur and Vijayawada.

The best season to visit Nagarjuna Sagar is from September to January while the Peak Season is from September to December. It usually takes one full day to visit all places in Nagarjuna Sagar.
Internet Availability:
Average
Languages Spoken:
Telugu, English, Hindi
Major Festivals:
Lumbini Festival (Dec)
Notes/Tips:
Best time to visit Nagarjuna sagar is when the dam gates are open during peak monsoon season. The time varies, but usally occurs in the month of Sep/Oct. Staying in Haritha Vijay Vihar Resort is a pleasant experience.

Start the trip early in the morning from Hyderabad in order to come back by same night.