KUMARAKOM TOURISM | TOURIST PLACES TO VISIT & BACKWATERS IN KUMARAKOM

Backwaters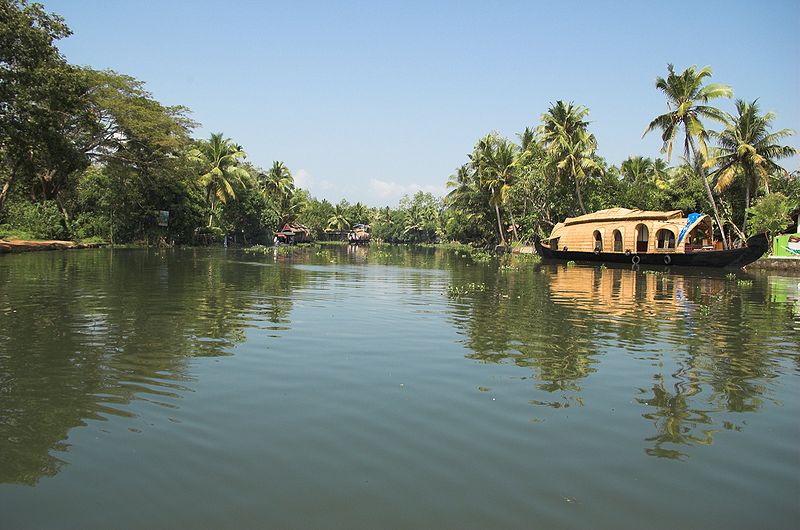 Ideal Trip Duration:
1-2 Days

Nearest City to Kumarakom:
Kochi (56 Kms)

Best Time to Visit Kumarakom:
October to March

Peak Season:
September & December to January
At a distance of 16 km from Kottayam, 36 km from Alleppey, 56 km from Kochi, 135 km from Munnar & 164 km from Trivandrum, Kumarakom is a cluster of little islands on the Vembanad Lake in Kerala. Also known as the Queen of Vembanad, Kumarakom is the most famous Kerala backwaters destination for traditional houseboat rides and among the most visited Kerala tourist places.

The name Kumarakom was derived from the deity of an old temple Kumaran. Kumarakom is also one of the ideal weekend getaways from Kochi. Kumarakom is an unbelievably beautiful paradise of mangrove forests, emerald green paddy fields, and coconut groves. In order to protect the ecology of the place, the Kerala government has declared Kumarakom as a special tourism zone. Arundhati Roy, the author of the 1997 Booker Prize-winning 'The God of Small Things', was raised in the nearby Aymanam village.

Kumarakom Bird Sanctuary, Kumaramangalam Temple, Vaikom, Pathiramanal Island, Aranmula, Vagamon, and Erumeli are the popular places to visit in Kumarakom. Kumarakom is home to a wide variety of flora and fauna. Kumarakom Bird Sanctuary is a noted bird sanctuary where many species of migratory birds visit. Egrets, darters, herons, teals, waterfowls, cuckoo, wild duck, and migratory birds like the Siberian Stork visit here in flocks that fascinate the visitors as part of Kumarakom tour packages. Kumarakom is also famous for Ayurvedic massage, yoga, meditation, boating, fishing, and swimming.

Vembanad Lake is one of the largest freshwater lakes in India. The major sightseeing option at Kumarakom is a boat cruise in the backwaters of Vembanad. There are Country boats and Houseboats for the boat cruise experience. A Houseboat cruise along the backwaters is an amazing experience for every traveler to Kumarakom. Excellent marine and freshwater fish including tasty karimeen, shrimp, and prawns are available in the area. Kumarakom is the venue for Sree Narayana Jayanthi Boat Race held in September during the Onam festival. More than 1000 oarsmen in boats of different sizes and shapes will participate in this event. Kumarakom can be visited along with Alleppey tour packages.

Cochin International Airport is the closest airport at a distance of 74 km to reach Kumarakom. Kottayam is the nearest railway station to Kumarakom (16 km). Kumarakom is also accessible by boat from Alleppey. Kumarakom is connected by frequent bus service from Kottayam. KSRTC bus service connects Kottayam to all cities in Kerala. Private run deluxe A/C buses connect Kottayam with major cities like Chennai, Mangalore, Bangalore, and Trivandrum.

The best time to visit Kumarakom is from October-March while the peak season is from November to February. Post monsoon is the best season for bird watching. Backwater cruising is prohibited during peak monsoons. It usually takes 1-2 days to explore the important places in Kumarakom.
Internet Availability:
Average
Languages Spoken:
Malayalam, Tamil, Hindi & English
Major Festivals:
Details Not Available
Notes/Tips:

Sree Narayana Jayanthi Boat Race (Sep)