COIMBATORE TOURISM | TOURIST PLACES TO VISIT & TRAVEL GUIDE TO COIMBATORE

City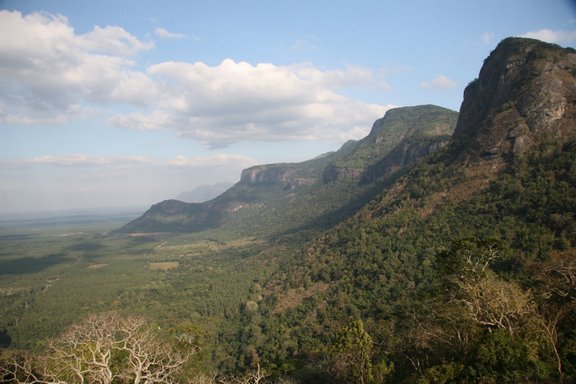 Ideal Trip Duration:
1-2 Days

Nearest City to Coimbatore:
Coimbatore

Best Time to Visit Coimbatore:
October to March

Peak Season:
December to January & May to June
At a distance of 85 km from Ooty, 189 km from Kochi, 207 km from Mysore, 209 km from Madurai, 383 km from Bangalore, and 491 km from Chennai, Coimbatore (also known as Kovai) is the second-largest city in the state of Tamil Nadu. Coimbatore is also the administrative headquarters of Coimbatore district and among the top Tamilnadu tourist places.

Situated on the banks of the Noyyal River, Coimbatore is known as Manchester of southern India due to a large number of textile industries located in the city. Coimbatore is also famous for its engineering firms, automobile parts manufacturers & educational institutions. It can be visited along with Ooty packages.

Coimbatore was ruled by several dynasties including Gangas, Cholas, Delhi Sultanates, Vijayanagara Kings & Madurai Nayaks when it was a small town of less than 3000 residents. It was the capital city of Kongu Nadu and ruled by the Cheras as it served as the eastern entrance to the Palakkad Gap, the principal trade route between the west coast and Tamil Nadu. The Cholas conquered Kongu Nadu in the 10th century CE. The region was ruled by Vijayanagara Empire in the 15th century followed by the Nayaks. In the later part of the 18th century, this region came under the Kingdom of Mysore, and following the defeat of Tipu Sultan in the Anglo-Mysore Wars, the British East India Company annexed Coimbatore to the Madras Presidency in 1799.

The industrial development in Coimbatore was started in the early 19th century when Sir Robert Stanes started new Spinning & Weaving Mills. Now the city is home to some of the important textile industries and engineering firms.

Coimbatore is serving as a gateway to Kerala for the rest of the south and it's close to several important tourist destinations like Ooty, Coonoor, Kodaikanal, Palani, Munnar, Athirapally, etc. It is the transportation hub to reach Ooty and Coonoor from Tamilnadu, Kerala & Andhra Pradesh. Patteeswarar Temple, Marudhamalai Temple, Siruvani Falls, Parambikulam Wildlife Sanctuary and Meenvallam waterfalls are the must include places in Coimbatore Tour Packages.

Coimbatore has excellent connectivity from all the major cities in India. It has an airport and a major railway junction. Coimbatore has several bus stations, the important one being Gandhipuram Central Bus Station (also called as Moffusil Bus Stand - 3 km from Railway Station) from where the long-distance buses to Chennai, Bangalore, Tirupati, Pondicherry, Erode, Salem, etc start. Buses to Ooty, Coonoor, and Mettupalyam start from Coimbatore North Bus Station (also known as New Bus Station or Mettupalyam Road Bus Station). Buses to South-eastern cities like Madurai, Trichy, Thanjavur start from Singanallur Bus Stand (7.5 km from Railway Station). Town bus station is located near Gandhipuram Central Bus Station.

Coimbatore has pleasant weather throughout the year.
Internet Availability:
Very Good
Languages Spoken:
Tamil, Telugu, Hindi, English & Kannada
Major Festivals:
Details Not Available