WARANGAL TOURISM | TOURIST PLACES TO VISIT & TRAVEL GUIDE TO WARANGAL

Heritage |

City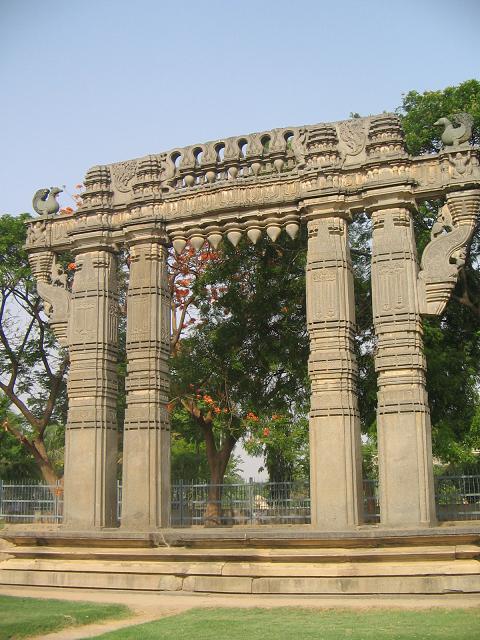 Ideal Trip Duration:
1-2 Days

Nearest City to Warangal:
Warangal, Hyderabad (149 Kms)

Best Time to Visit Warangal:
October to March

Peak Season:
November to February
At a distance of 149 km from Hyderabad, 142 km from Nalgonda, 118 km from Khammam, 241 km from Vijayawada and 523 km from Visakhapatnam, Warangal or Orugallu or Ekasila Nagaram is a historical city in Warangal district of Telangana. Warangal is the district headquarters and the second largest city in Telangana after Hyderabad. It is also one of the famous weekend getaways from Hyderabad and an important historical site in Telangana. This is one of the popular places to experience Telangana tourism. Hanamkonda is its twin city.

Warangal was the capital of a Hindu Shaivite kingdom ruled by the Kakatiya dynasty from the 12th to the 14th centuries. Its old name was Orugallu where Oru means one and Kallu means stone. The entire city was reportedly carved using a single rock. The cultural and administrative distinction of the Kakatiyas was mentioned by the famous traveler Marco Polo. Famous rulers of Kakatiya dynasty include Ganapathi Deva, Prathapa Rudra, and Rani Rudramma Devi. After the defeat of Prathapa Rudra, the Musunuri Nayaks united seventy two Nayak chieftains and captured Warangal from Delhi sultanate and ruled for fifty years. Jealousy and mutual rivalry between Nayaks ultimately led to the downfall of Hindus in 1370 AD. It was occupied by Bahmani Sultanate followed by the takeover of Mughal emperor Aurangzeb and later in 1724, it had become part of Hyderabad state.

The Warangal map shows many historical monuments, including an impressive fortress, four massive stone gateways, Thousand Pillar Temple, the Swayambhu temple dedicated to Shiva, and the Ramappa temple situated near Ramappa Lake. Along with these, Eturnagaram Wild Life Sanctuary, Musical Garden, Inavolu Temple, Rock Garden, Ramappa Lake, Pakhal Lake, Laknavaram Lake, Bhadrakali Temple and Sammakka Sarakka temple are the other famous places to visit in Warangal. The Sammakka-Sarakka Jatra hosted in once in two years and attracts almost ten million people, mostly tribal population.

The nearest airport to reach Warangal city is in Hyderabad, which is 176 km away. Warangal railway station is linked to major cities in India like Hyderabad, Vizag, Chennai, Madurai, Luknow, Rajasthan, Pondicherry, Jammu, Adilabad, Mangalore, Bangalore, Ahmedabad, Tirupati, Patna, New Delhi, Kolkata, Mysore, Coimbatore, Bilaspur, Bikaner, Jaipur, Trivandrum, Gaya, Gorakhpur, Bhubaneswar and Kochi. Warangal is very well connected by bus to Hyderabad, Khammam, Vijayawada, Karimnagar, Rajahmundry and Tirupati.

The best season to visit Warangal is from October to March while the Peak Season is from November to February. It usually takes 2 days to visit major places around Warangal.
Internet Availability:
Very Good
Languages Spoken:
Telugu, English, Hindi
Major Festivals:
Details Not Available