LAMBASINGI TOURISM | TOURIST PLACES TO VISIT & TRAVEL GUIDE TO LAMBASINGI
Hill Station |

Nature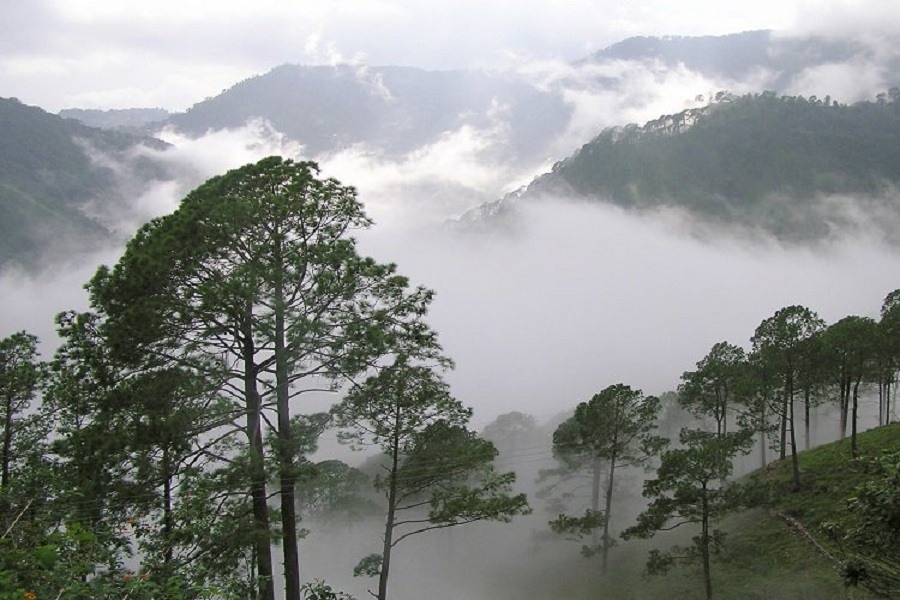 Ideal Trip Duration:
1-2 Days

Nearest City to Lambasingi:
Vizag (115 Kms)

Best Time to Visit Lambasingi:
October to March

Peak Season:
November to January
At a distance of 20 km from Chintapalle, 77 km from Ankapalle, 92 km from Araku Valley, 115 km from Vishakhapatnam, 136 km from Kakinada, 176 km from Rajahmundry, 240 km from Bhadrachalam, 325 km from Machilipatnam, 333 km from Vijayawada, 364 km from Guntur, and 552 km from Hyderabad, Lambasingi, or Lammasingi is a small hamlet in Visakhapatnam district of Andhra Pradesh. Also known as Korra Bayalu, it is one of the popular tourist destinations to visit in Andhra Pradesh.

Fondly called the 'Kashmir of Andhra Pradesh', the little hamlet of Lambasingi is situated at an altitude of 1025 m in the beautiful and lushly forested Eastern Ghats of Andhra Pradesh. One of the best-kept secrets of Andhra Pradesh, the tiny village is known for its majestic hills, quaint valleys, and chilling temperatures. This village is the only place in all of South India that experiences snowfall as the temperatures drop significantly. Lambasingi is also known by another name- Korra Bayalu, which means 'if someone stays out in the open they would freeze like a stick!' in the local language.

Surrounded by mesmerizing hills, and dense forests, Lambasingi makes for a perfect weekend getaway from Visakhapatnam as this tiny village is covered with an ethereal white mist throughout the year that swirls with the wind. Thajangi Reservoir, Kothapalli Waterfalls, Susan Garden, Bojjanakonda, Kondakarla Bird Sanctuary, Annavaram Temple, and Yerravaram Waterfalls are some of the top places to visit in Lambasingi. Also, this village offers myriad interesting opportunities to adventure seekers ranging from trekking and mountain biking to hiking and camping.

Lambasingi is famous for its tea and coffee plantations along with little apple and strawberry farms. Moreover, the place is abounding with a variety of wildlife, flora, and fauna. The region was formerly densely covered in forests and known in the past to have supported tigers. The region is known for its diversity of birdlife. Apart, this little hamlet of Lambasingi is home to an isolated tribal community. Away from the hustle and bustle of city life, this picturesque village is now being developed by the Andhra Pradesh Tourism Development Corporation (APTDC) as an ecotourism destination.

Vishakhapatnam International Airport is the nearest airport which is located 105 km away from Lambasingi. It has well connected direct flights from Hyderabad, Bengaluru, Chennai, Delhi, and Kolkata. About 61 km, Narsipatnam Railway Station is the nearest railhead to Lambasingi which has well-connected trains from Hyderabad, Narasapur, Machilipatnam, Kakinada, Guntur, Tatanagar, Dhanbad, Tirupati, Vishakhapatnam, Alappuzha, Rajahmundry, and Vijayawada. Lambasingi has well road connectivity that has regular buses from Vishakhapatnam, Narsipatnam, Ankapalle, and Chintapalle.

Since the place is not well developed, there are few accommodation options available for tourists to stay and explore the nearby places. If you want a better stay, Narsipatnam is the nearest town that has several stay options.

As Lambasingi maintains a cool and pleasant climate, it is a year-round destination. However, the best time to visit Lambasingi is from October until the end of April, as during this period the environment is filled with the best of lush greenery. Also, this misty hill station has experienced winter snowfall in the past. Temperature does not go below 0° C every year, but when it does, Lambasingi sometimes gets an all-white snowy cover.
Internet Availability:
Poor
Languages Spoken:
Telugu, & Urdu
Major Festivals:
Details Not Available