MAREDUMILLI TOURISM | TOURIST PLACES TO VISIT & TRAVEL GUIDE TO MAREDUMILLI
Hill Station |

Nature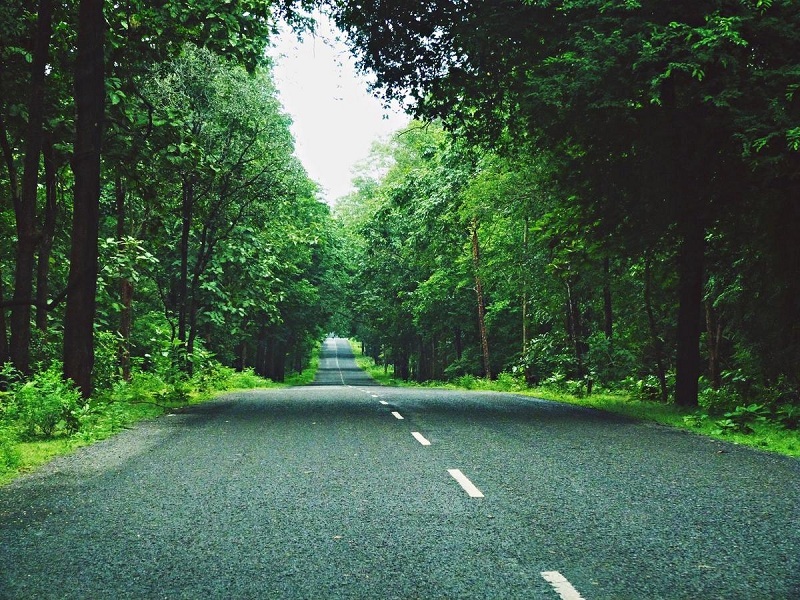 Ideal Trip Duration:
1-2 Days

Nearest City to Maredumilli:
Rajahmundry (85 Kms), Vijayawada (245 Kms)

Best Time to Visit Maredumilli:
October to March

Peak Season:
November to January
At a distance of 85 km from Rajahmundry, 112 km from Kakinada, 118 km from Bhadrachalam, 233 km from Khammam, 241 km from Vizag, 245 km from Vijayawada and 432 km from Hyderabad, Maredumilli is a village situated on Bhadrachalam - Rajahmundry highway in East Godavari district of Andhra Pradesh. Amidst the semi evergreen forests, it is one of the top places to visit near Rajahmundry and among the best places to visit in Andhra Pradesh. Maredumilli is one of the top attractions you must include in Vizag tour packages.

Located in the dense forests of Eastern Ghats, this quaint little village has been developed by the Forest Department as an Eco-tourism Centre. Maredumilli is a place of wildlife, nature and of tribal people. This forest area is conserved and developed by the tribals who have habituated the lands for generations. The entire region is amazing and picturesque with green grasslands encircled by hills with many streams flowing over undulating rocks.

The semi-evergreen forests of the village make it a wonderful place to have some adventure in the wild and immerse oneself with nature. The Maredumilli Community Conservation & Eco Tourism Area is situated on Maredumilli - Bhadrachalam road, nearly 4 km away from Maredumilli village. Jungle Star Nature Camp is a nature lover's paradise which provides an excellent opportunity to explore the Eastern Ghats. Located adjacent to the river Valamuru, the camp has a stream flowing on 3 sides overlooking the Vali-Sugriva Konda of the Ramayana era.

The quiet, the greenery, the river and the clear night skies make Maredumilli one of the most scenic spots in south-eastern India. Jalatarangini waterfall, Amruthadara waterfall, Manyam viewpoint, Sokuleru viewpoint, Bhupathipalem Reservoir and Rampa Falls are the popular tourist places to visit in Maredumilli. Valmiki Valley Vana Vihara Sthali is another famous spot in Maredumilli Forest which is situated in an undulating terrain with an extent of 260 Hectors. Around 203 plant species including medicinal and rare plants have been identified in this area. One can also visit the APFDC coffee and pepper plantations near Nandanavanam. For those who love some trekking, the place is perfect with many trails to nearby areas. Apart from these, Maredumilli is also famous for Bamboo chicken and is a must try for every non-vegetarian who visit Maredumilli.

Rajahmundry Airport is the nearest airport which is about 69 km from Maredumilli. It has limited domestic services from Chennai, Madurai, Vijayawada, Bangalore and Hyderabad. Rajahmundry Railway Station is the nearest railhead and is well connected by trains with Hyderabad, Vijayawada, Vizag, Chennai, Bangalore, Mumbai, Bilaspur, Trivandrum, Kochi, Kakinada, Nagercoil, Bhubaneswar, Tirupati, Puri, Kolkata, etc. Situated on Bhadrachalam - Rajahmundry Highway, Maredumilli is well connected by road with Rajahmundry, Kakinada, Bhadrachalam, Kunavaram, Kothagudem and Vizag.

Best time to visit Maredumilli is post monsoon because the forest becomes green and waterfall filled with water. During monsoon season this place receives huge amount of rainfall and the path to the waterfalls are very slippery.
Internet Availability:
Poor
Major Festivals:
Manyam Jatra, Sankranti