IGATPURI TOURISM | TOURIST PLACES TO VISIT & TRAVEL GUIDE TO IGATPURI
Hill Station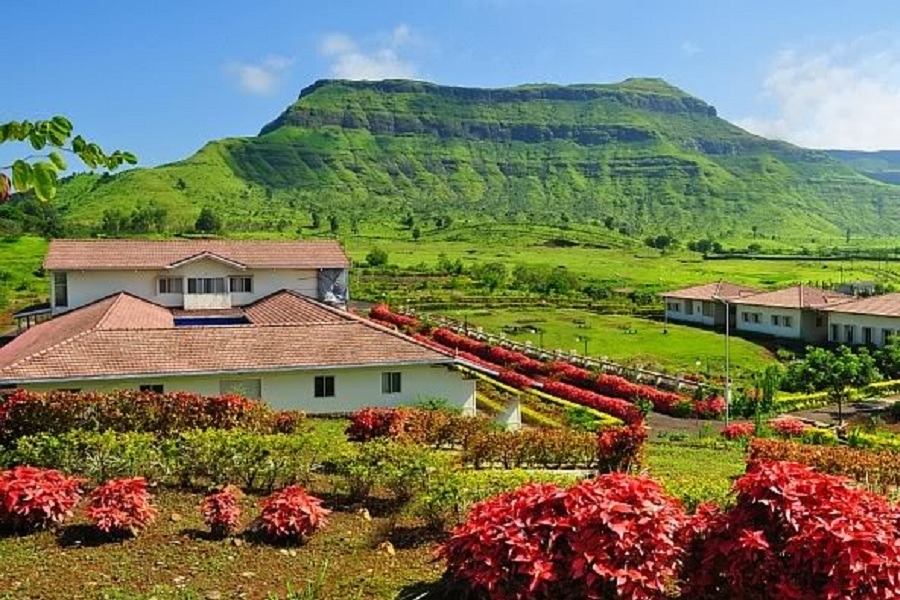 Ideal Trip Duration:
1-2 Days

Nearest City to Igatpuri:
Nashik (51 Kms), Mumbai (136 Kms)

Best Time to Visit Igatpuri:
June to March

Peak Season:
August to October
At a distance of 45 km from Bhandardara, 51 km from Nashik, 117 km from Shirdi, 136 km from Mumbai, 250 km from Pune, and 296 km from Surat, Igatpuri is a beautiful hill town in Nashik district of Maharashtra. Located on Mumbai - Agra National Highway, it is one of the top hill stations in Maharashtra and among the most popular weekend getaways from Mumbai as well as Pune.

Formerly known as Egutpoora, the stunning hill station of Igatpuri is situated at an altitude of 1900 feet in the Sahyadri Hills of Western Ghats. The hill town surrounded by mountains from all sides is blessed with picturesque beauty and is a perfect place for those who want to spend some time in the lap of nature as part of Igatpuri tour packages. The breathtaking valleys and the calming environment are also a preferred choice for outdoor shoots amongst film-makers and documentarians.

Lined with rugged hills and dense forests, Igatpuri is a treat for the eyes as this charming hill station is adorned with beautiful temples, quaint old forts, a pleasant climate, majestic mountains, and splendid scenery. This quaint hill town looks even more beautiful during monsoon season with gushing waterfalls, glittering lakes, mist, and lush greenery. Bhatsa River Valley, Camel Valley, Tringalwadi Fort, Ghatandevi Temple, and Vaitarna Dam are some important places to visit in Igatpuri.

This hill town has gained popularity among those who seek peace and spiritual rejuvenation, as Igatpuri is home to the Vipassana International Academy of Meditation. Also called Dammagiri, this meditation center offers training in the ancient technique of meditation, Vipassana. This Vipassana center is considered to be the world's largest meditation center and is a major attraction in Igatpuri. With many forts in the surrounding region, it is a paradise for hikers and trekkers. Igatpuri has something to offer to everyone be it nature enthusiasts or adventure seekers or to even those who simply seek a calm resort from the hectic city life.

There are several accommodations available in Igatpuri that are scattered throughout the town. Ranging from budget to luxury hotels and resorts, these stay options are equipped with all necessary amenities and offer good service to their guests. One can also camp at some sites.

Chhatrapati Shivaji International Airport, Mumbai is the nearest airport, which is around 123 km from Igatpuri. Mumbai is well connected to other major airports in India and abroad. Igatpuri Railway Station is a major railway station situated on the Mumbai - Nasik Railway line. It has regular trains from Mumbai, Pune, Nashik, Shirdi, Manmad, Kolkata, Darbhanga, Amritsar, Gorakhpur, Varanasi, Nagpur, Hyderabad, Ferozpur, Puri, Agra, Bhopal, Kochi, New Delhi, Faizabad, and Allahabad. NH-3 connects Igatpuri directly to Agra and therefore surrounding cities. It has direct bus connectivity with Mumbai, Pune, Shirdi, Kasara, and Nashik.

Though Igatpuri is a year-round destination, the best time to visit this place is from June to March. While, monsoon is the peak season when the hill station is adorned with lush greenery, gushing waterfalls, and mist-covered hills.
Internet Availability:
Average
Languages Spoken:
Marathi, Hindi & English
Major Festivals:
Holi, Krishnastami & Ganesh Chaturthi