CHIKMAGALUR TOURISM | TOURIST PLACES TO VISIT & TRAVEL GUIDE TO CHIKMAGALUR
Hill Station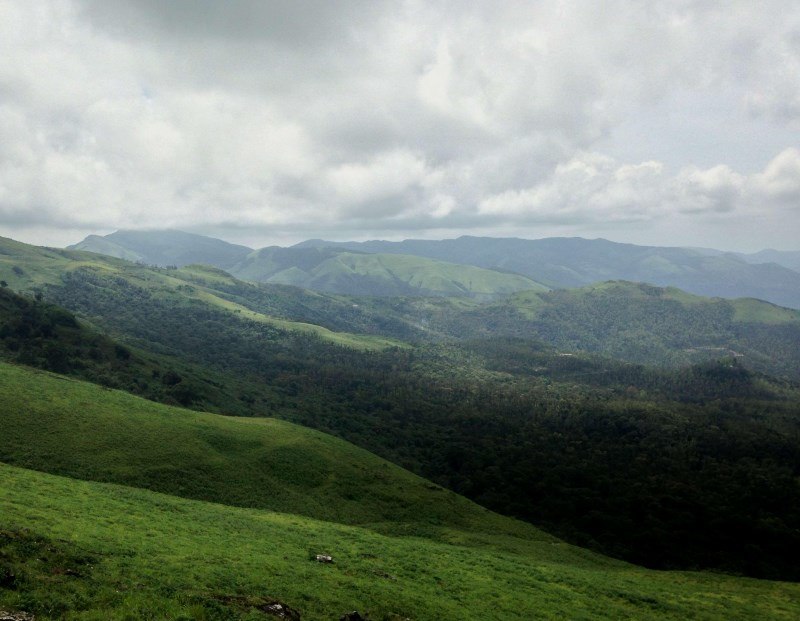 Ideal Trip Duration:
1-2 Days

Nearest City to Chikmagalur:
Mangalore (148 Kms), Mysore (178 Kms)

Best Time to Visit Chikmagalur:
September to April

Peak Season:
March to May
At a distance of 40 km from Kadur, 62 km from Hassan, 148 km from Mangalore, 178 km from Mysore, and 240 km from Bangalore, Chikmagalur (also known as Chikkamagaluru) is a hill town located in the Chikmagalur district of Karnataka. Situated at an altitude of 3,400 feet at the foothills of Mulliyangiri range, Chikmagalur is one of the best hill stations near Bangalore and among the must include places in Karnataka packages.

Situated in the Deccan plateau, Chikmagalur city belongs to the Malnad region of Karnataka. The Western Ghats start from this area. The Yagachi River is originated from the surrounding hills. Chikmagalur is famous for its serene environment, lush green forests and tall mountains. Baba Budangiri, Mulliyangiri, and Kemmanagundi are among the must include places in your Chikmagalur Tour Packages.

Chikmagalur literally means 'the Land of the Younger Daughter'. It is said to have been given as a dowry to the youngest daughter of Rukmangada, the legendary chief of Sakrepatna and there is also a place called Hiremagalur, Land of the Elder Daughter which is a part of the Chikmagalur town now. Some old inscriptions reveal that these two places were known as Kiriya-muguli and Piriya-muguli.

Chikkamagaluru is also famous for coffee and is known as the coffee land of Karnataka. It is the place where coffee was cultivated for the first time in India. It was Baba Budan, a Muslim saint who brought coffee seeds from Yemen in 1670. Later, when the Europeans came to India, they took over the plantations and started trading coffee and tea. Chikmagalur can also be visited along with Coorg Tour Packages, and Mangalore Tour Packages.

Chikmagalur is a wonderful destination to visit with many tourist spots, from pilgrimage sites to coffee plantations and wildlife tourism destinations to adventure sports destinations. Hirekolale Lake, Baba Budangiri, Mulliyangiri, Ayyanakere Lake, Belavadi, Bhadra Wildlife Sanctuary, Manikyadhara Falls, Amruthapura, Horanadu, and Kemmanagundi are the important tourist places in Chikmagalur.

Mangalore airport is the nearest airport which is at a distance of 158 km from Chikmagalur. The Main railhead near Chikmagalur is Kadur (40 km) and Birur (47 km). Chikmagalur is well connected with the State-owned bus services to other major cities in the state. It has buses from Mangalore, Bangalore, and Hubli.

Accommodation options in Chikmagalur are plenty that ranges from star hotels and luxurious resorts to budget hotels. Main festivals celebrated in Chikmagalur include Ganesha Chaturthi, Deepavali, Ugadi, Dussera, and more.

The climate of Chikmagalur is pleasant all year round but the best time to visit the place is from September till March.
Internet Availability:
Average
Languages Spoken:
Kannada, English
Major Festivals:
Ganesha Chatruthi (Sep), Deepavali (Nov), Ugadi (Mar), Dussera (Oct)