SAPUTARA TOURISM | TOURIST PLACES TO VISIT & TRAVEL GUIDE TO SAPUTARA
Hill Station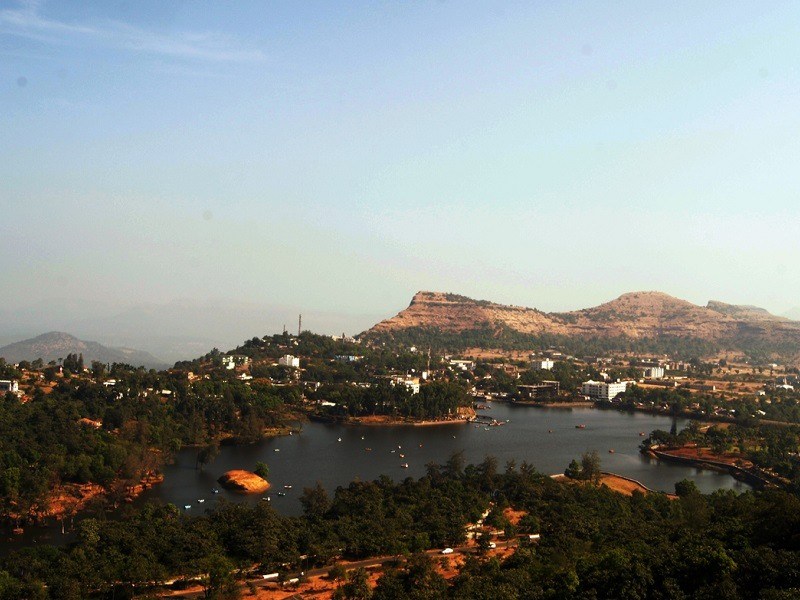 Ideal Trip Duration:
1-2 Days

Nearest City to Saputara:
Surat (160 Kms)

Best Time to Visit Saputara:
March to November

Peak Season:
March & August to October
At a distance of 10 km from Borgaon, 41 km from Ahwa,77 km from Nashik, 129 km from Mandvi, 160 km from Shirdi, 160 km from Surat, 262 km from Mumbai, 287 km from Vadodara, 288 km from Pune, 398 km from Ahmedabad, 421 km from Gandhinagar, 582 km from Rajkot, and 673 km from Jamnagar, Saputara is a small hill station in Dang district of Gujarat. Positioned on the Maharashtra- Gujarat border, it is one of the most popular tourist places to visit near Mumbai, and among must-inlude places in Gujarat tour packages.

Nestled in the Sahyadri range of Western Ghats at an altitude of about 1000 m, Saputara is the only hill stations in Gujarat, and among the well-planned hill stations in India. Literally means 'the Abode of Serpents', this quaint hill station of Saputara derives its name from the Snake god revered by the tribals. Also, legend says that Saputara is the place where Lord Rama spent 11 years of his exile.

The lush green forests, undulating mountains, dazzling waterfalls, dreamy winding roads, stunning landscape, and salubrious climate make the picturesque hill station of Saputara a perfect escape into the lap of Mother Nature as part of Saputara tour packages. Saputara Lake, Sunrise Point, Sunset Point, Saputara Tribal Museum, Gira Waterfalls, Nageshwar Mahadev Temple, Artist Village, etc. are some of the prominent places to visit in Saputara.

Being home to vibrant Dang tribes, Saputara hosts many colorful festivals throughout the year. Dang Darbar held in March is an important festival of native tribes. This festival includes jolly dance moves, music, songs, Garba events, and dramas. Saputara Monsoon Festival in August and Paragliding Festival in December / January are the other popular festivals celebrated in Saputara.

About 163 km, Surat Airport is the nearest airport to Saputara which has well flight connectivity with Hyderabad, Bangalore, New Delhi, Bhopal, Chennai, Goa, and Mumbai. While Mumbai Airport is the nearest International Airport which is about 248 km from Saputara. Bilimora Junction is the nearest railhead which is about 111 km from Saputara. It has trains from Mumbai, Surat, Bhavnagar, Dehradun, Ahmedabad, Vadodara, Porbandar, and Virar. From Bilimora, one can reach Saputara by bus or cab. Saputara has well bus connectivity with Surat, Bilimora, Waghai, Nashik, Rajkot, Ahmedabad, Vadodara, Bhavnagar, Shirdi, and Pune.

Despite being a small hill station, Saputara offers a wide range of hotels run by the private sector as well as by the Tourism Corporation of Gujarat. Ranging from budget hotels to luxury resorts, there are several accommodations available in Saputara which help the tourists to stay and explore the nearby places.

Set on the second high plateau in the rolling Sahyadri ranges, Saputara has a pleasant climate throughout the year and is an ideal summer getaway for tourists. However, the monsoon rains add to the magic of Saputara with meandering streams, gushing waterfalls, and lush greenery. Thus you may plan your trip to the Saputara hills any time of the year but the best time is from March to November.
Internet Availability:
Average
Languages Spoken:
Gujarati, Hindi & English
Major Festivals:
Dang Darbar, Saputara Monsoon Festival & Paragliding Festival