ALMORA TOURISM | TOURIST PLACES TO VISIT & TRAVEL GUIDE TO ALMORA
Hill Station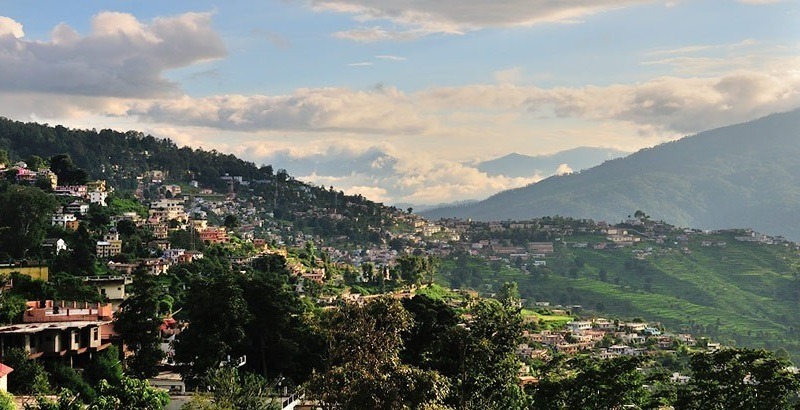 Ideal Trip Duration:
2 Full Days

Nearest City to Almora:
Dehradun (357 Kms), Delhi City (364 Kms)

Best Time to Visit Almora:
April to June & October to December

Peak Season:
December to January & May to June
At a distance of 64 km from Nainital, 50 km from Ranikhet, 357 km from Dehradun, and 364 km from Delhi, Almora, a scenic hill station in the Almora district is a famous hill resorts in Uttarakhand. It lies at an altitude of 1,651 m, amidst the southern part of the Kumaon Hills. It is a one of the popular hill stations near Delhi and also of one of the top Tourist places in Uttarakhand.

Almora is located on a 5 km long horse shoe shaped ridge, the eastern portion of which is called the Talifat and the western one is known as Selifat. The Kosi and Suyal rivers run alongside the town adding to the beauty of the place. Almora is considered the cultural heart of the Kumaon region of Uttarakhand. The town got its name from kilmora, a short plant found in nearby region, which was used for washing the utensils of Katarmal Temple. The people bringing kilmora were called Kilmori and later Almori and the place came to be known as Almora. Almora is one of the top attractions you must include in Nainital packages.

Almora was founded in 1568 by Kalyan Chand during the rule of the Chand dynasty. Prior to that the region was under the control of Katyuri King Bhaichaldeo and he has donated part of this land to a Gujrati Brahmin Sri Chand Tiwari. In the days of the Chand Kings it was called Rajapur and was also mentioned over a number of ancient copper plates. Later it was occupied by British forces.

Almora is famous for its alluring beauty, panoramic view of the Himalayas and rich cultural heritage. Kasar Devi, Katarmal, Banari Devi, Chitai, Jageshwar, Binsar Mahadev, Govind Vallabh Pant Public Museum, Nanda Devi Temple, Almora Fort and Bright End Corner are important attractions in Almora. It also serves as the starting point for many treks like Mornaula, Mukteshwar, Binsar, and Ranikhet among others.

Almora is known for its indigenous handicrafts, local cuisine and its rich culture and tradition. The traditional Panchmarchi Shawls in soft wool, decorative candles, drift wood statues and copperware are popular. Almora has been an important location for shooting Bollywood movies because of its exquisite landscape.

Almora town has a several accommodation options from budget to mid-range hotels and also has a few resorts. During September, hotels are usually crowded as tourists throng the town to attend the Nanda Devi fair and so it is advisable to make your travel plans in advance.

Pantnagar Airport is the nearest airport, which is about 119 km from Almora. It has direct flights from Delhi. The nearest railway station is Kathgodam, approximately 82 km from Almora. It is connected by train with Delhi, Agra, Lucknow, Jaipur, Patna, Kolkata and Mumbai. Almora is well connected by road with Nainital, Ranikhet, Kathgodam, Delhi and Haldwani.

The best time to visit Almora is during the summer and during the autumn months of September & October.
Internet Availability:
Average
Languages Spoken:
Garhwali, Hindi and English
Major Festivals:
Nanda Devi Fair (Sep)